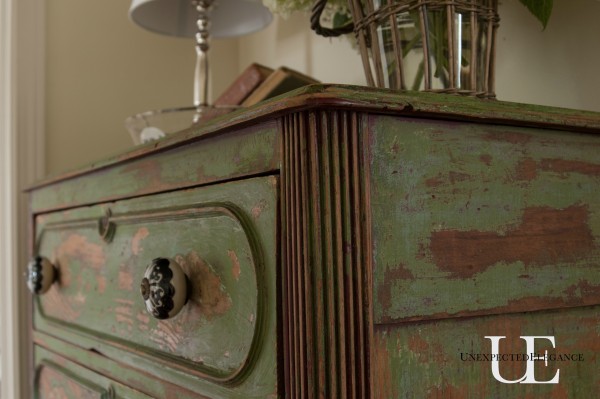 Do you have those times when you know how you want something to look and once you get started on the project the outcome is nothing like the initial plan?  This happens more often than not, to me!  Sometimes it's disastrous and other times it's better than what I expected…
My parents have been in town for the past few days and I FINALLY feel like I'm starting to catch up on some things.  It's mostly been unexciting things, but yesterday I "finished" a dresser I had  bought for the upstairs landing.
I forgot to take a complete "before" picture, but this will give you an idea of how it looked.  The dresser was a red color, but the red was chipping everywhere.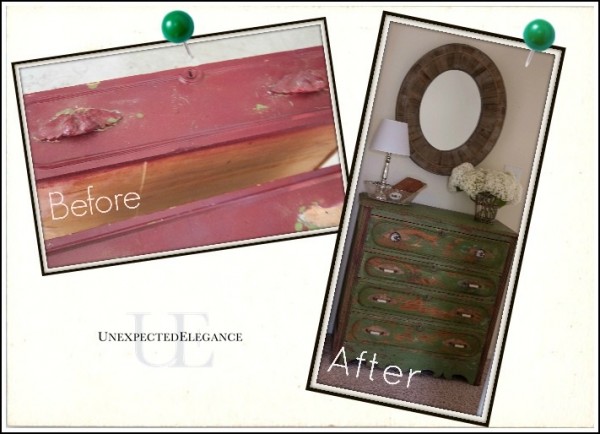 My plan was to strip most of the paint off, then paint it another color (I hadn't decided on the color!).  When I stripped the first coat of red off, I was pleasantly surprised at the green below.  I decided to go with it and just sanded the piece down a little more to get rid of the remaining red.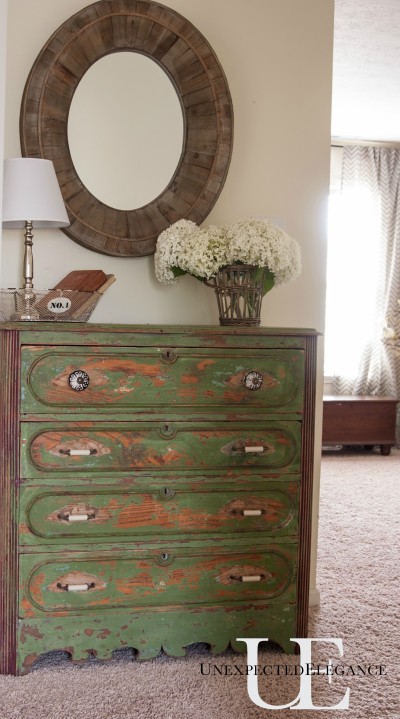 I went with two different types of hardware, that I got at Hobby Lobby.  I like the top knobs, because they give it a more funky/eclectic feel.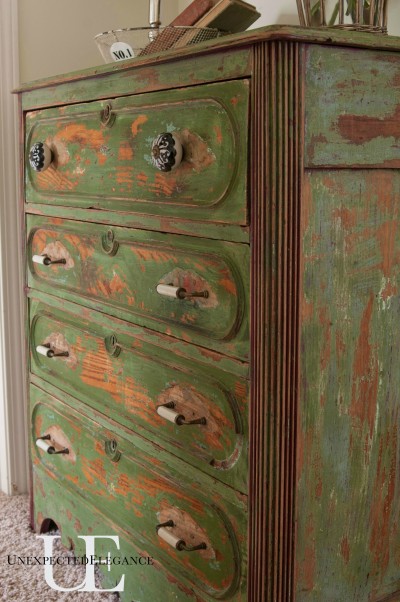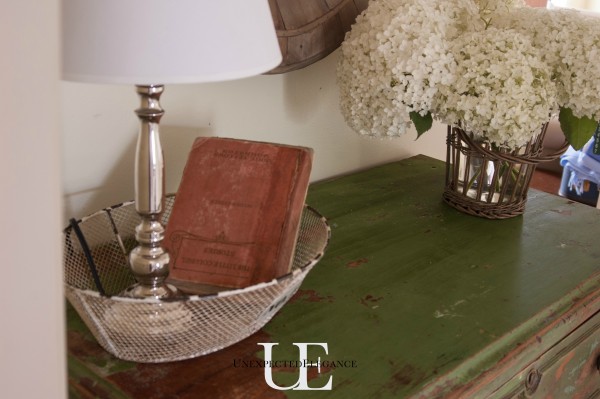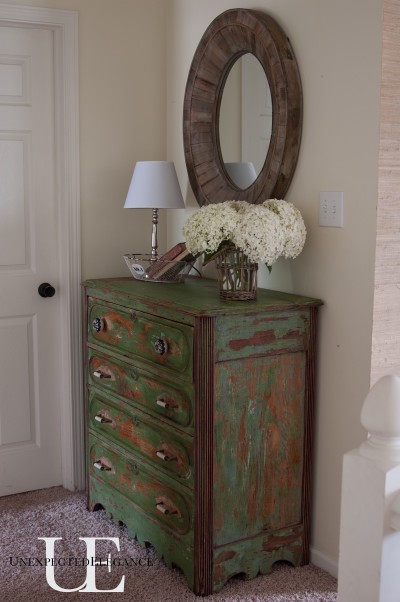 This area is right at the top of the stairs.  The door to the left of the dresser is my office, the room directly in front is the master bedroom and to the right and behind is the loft.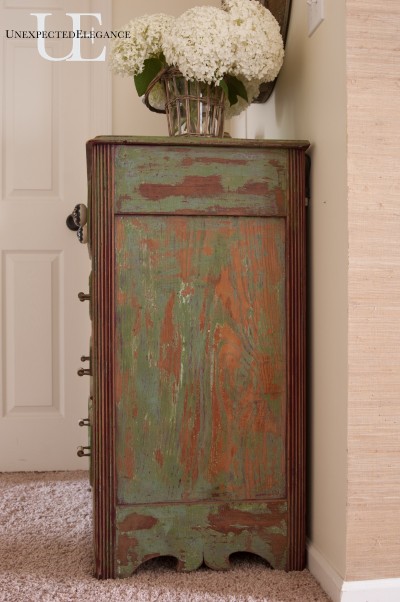 I know that all of you probably don't feel the same about how I left finish, but for now I love the way it looks!  If I get tired of it, I can always go back to plan "A."  😉
DON'T FORGET TO ENTER TO WIN THE CUTTING EDGE STENCIL!  THE GIVEAWAY WILL END AT MIDNIGHT TONIGHT.  TO ENTER, GO TO THIS POST AND FIND OUT ALL THE DETAILS.