Well, the kiddos went back to school yesterday after two weeks off.  I have to say I had a little bit of mixed emotions.  Don't get me wrong I feel like I'm so behind on so many things, but I also love having them around.  It's going to take a few days to get used to them being gone again.
I know it's been a while since my last post, but that doesn't mean I haven't been working on things.  My parents were here over the Christmas break and my Mom helped me on the girl's loft.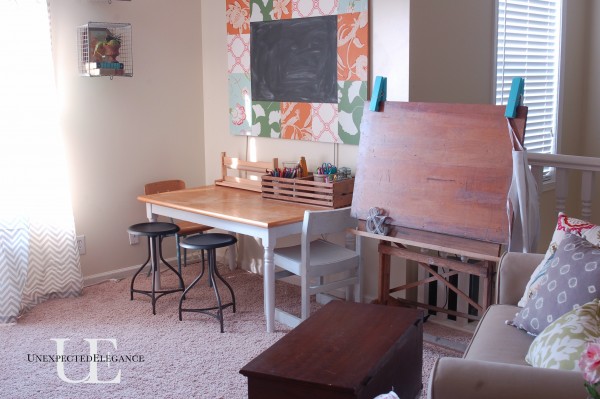 We went through toys and got rid of tons!  The girl's wanted a more "grown-up" space where they could have a desk and do crafts.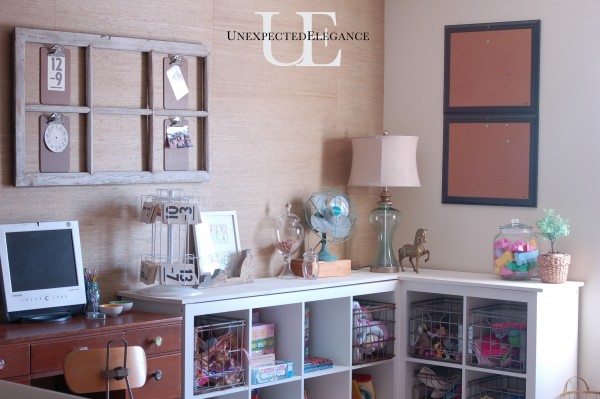 This picture was taken a few years ago, but it's what this wall looked like about a week ago.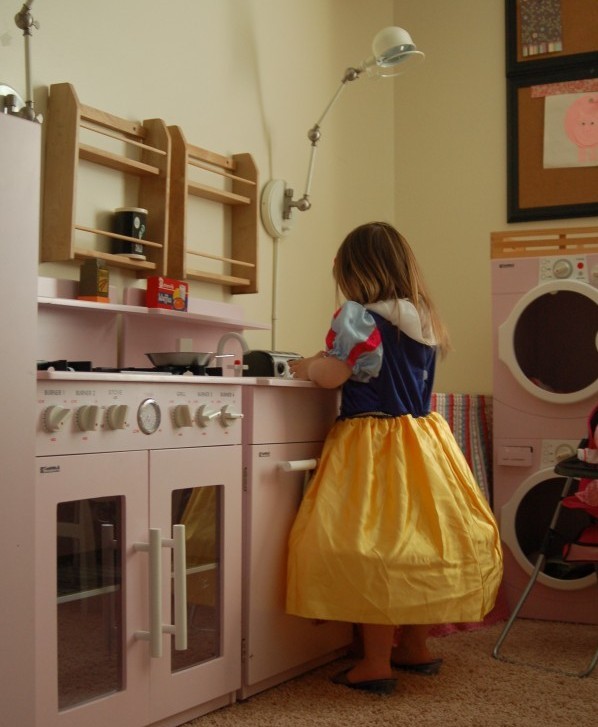 My Mom is the wall paper queen, so I asked her to help with one of the walls.  I had a few rolls of grasscloth I had gotten a while ago from a thrift store.  I knew it was pretty expensive, but had NO idea that it was over $60 a roll.  Major score!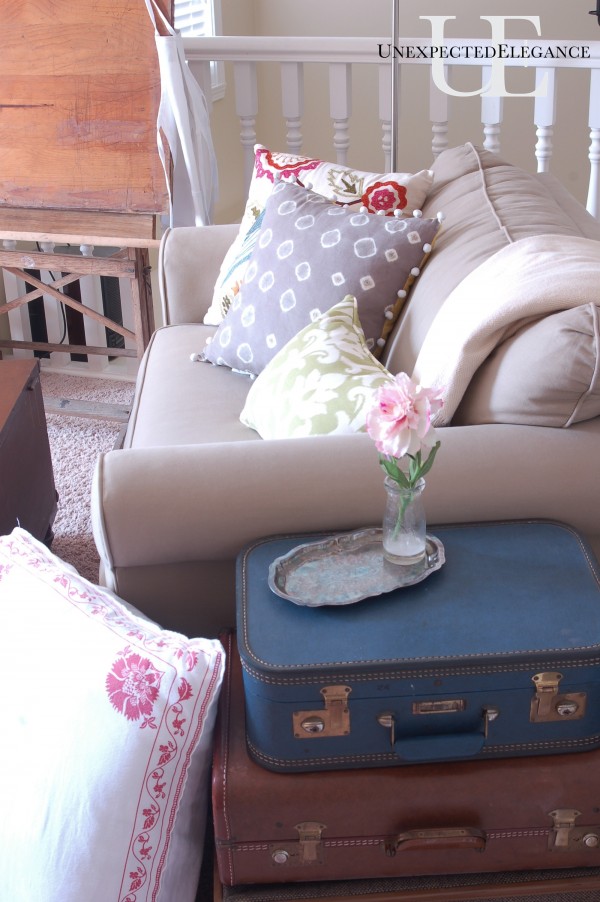 I rearranged a lot of we already had, and added a few new things.  The chalkboard I made out of a piece of scrap board and a few different wallpapers we had picked out, but decided not to use on the wall.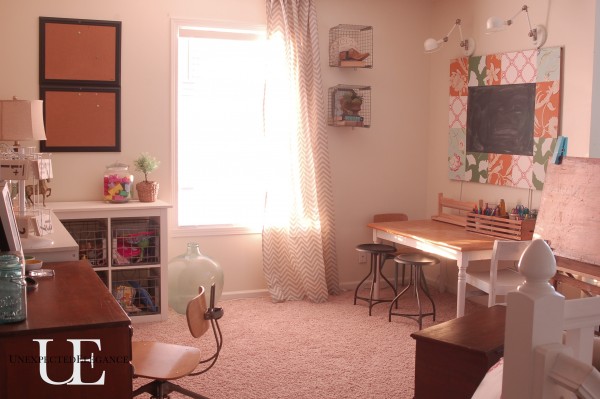 I bought a new curtain, a thrifted desk and new knobs, and a few pillows.  All in all, I spent around $100.
We plan of buying a t.v. for this space and it will go where the cork boards are, but other than that it's done.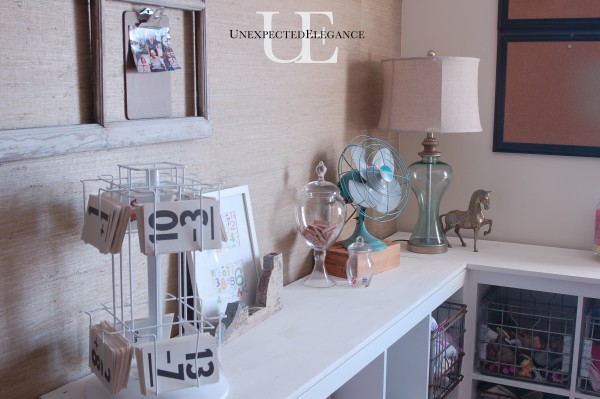 I'm always amazed at what I can come up with when I just use things from around my own home…AND think a little outside the box.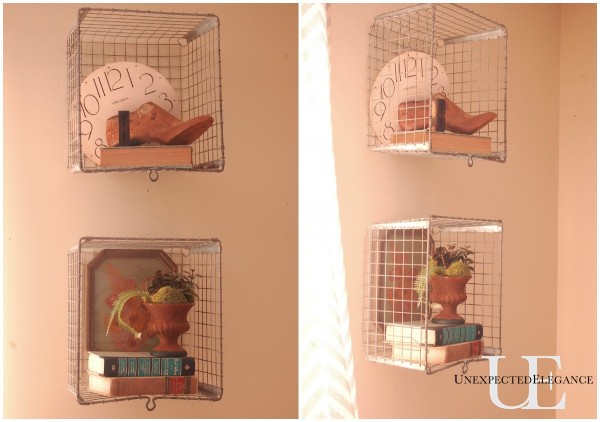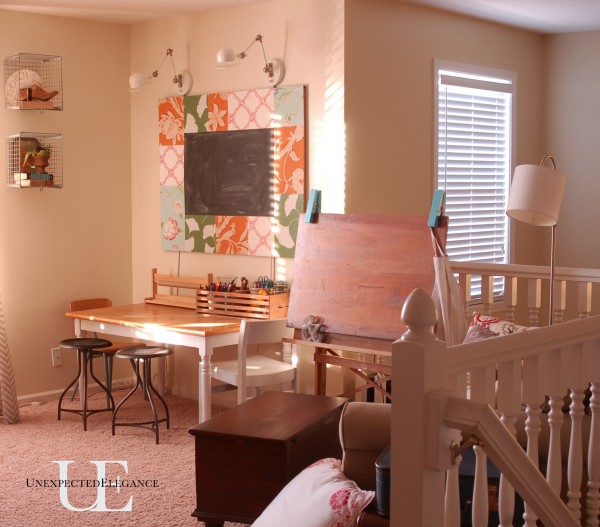 Hope you are all having a good start to the new year and getting back into the swing of things after the holidays.
Hugs,
Angela