This is a sponsored post written by me on behalf of Sponsored by HALO Home. All opinions are 100% mine.
One of the things I love most about this time of year is the coziness of being home when it's cold out…and lighting plays a huge part in setting the tone.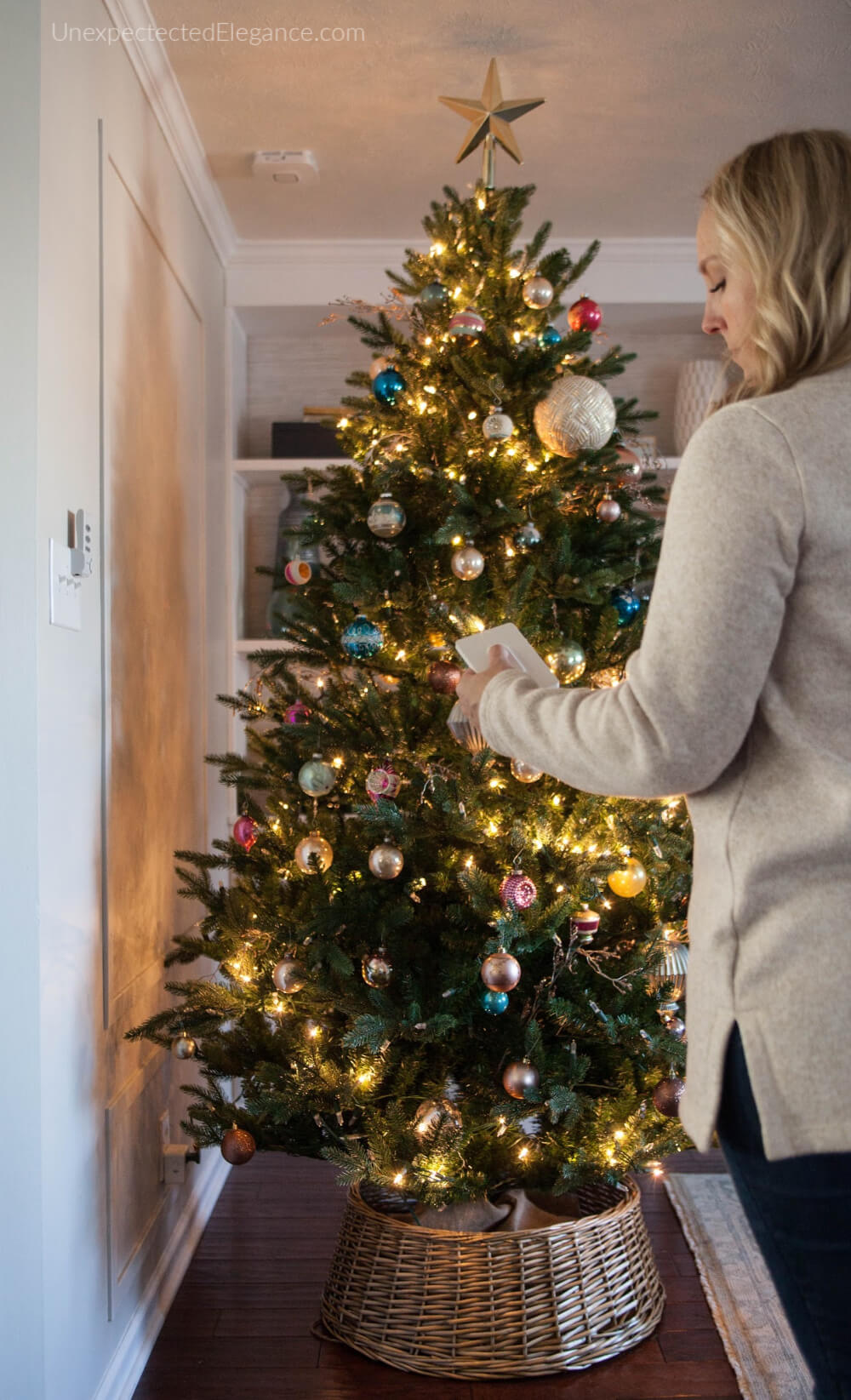 I love being able to dim the lights in the evening and I recently discovered Eaton's Bring HALO Home Smart Lighting System. They made creating a mood so easy!
HALO Home Smart lighting system has a wide range of different lights and switches, so it makes it easy to find exactly what I needed. I was able to easily configure the lighting by a Bluetooth connection using my phone, but any smart device will work! The best part: no internet or hub required.
The absolute BEST part is that most of them require NO wiring with the new IFTT feature…it's as easy as screwing in a light bulb and setting up an app.
How to Set Up HALO Home Smart Lighting
The only thing you need to know for this installation is: how to screw in a light bulb and use an app!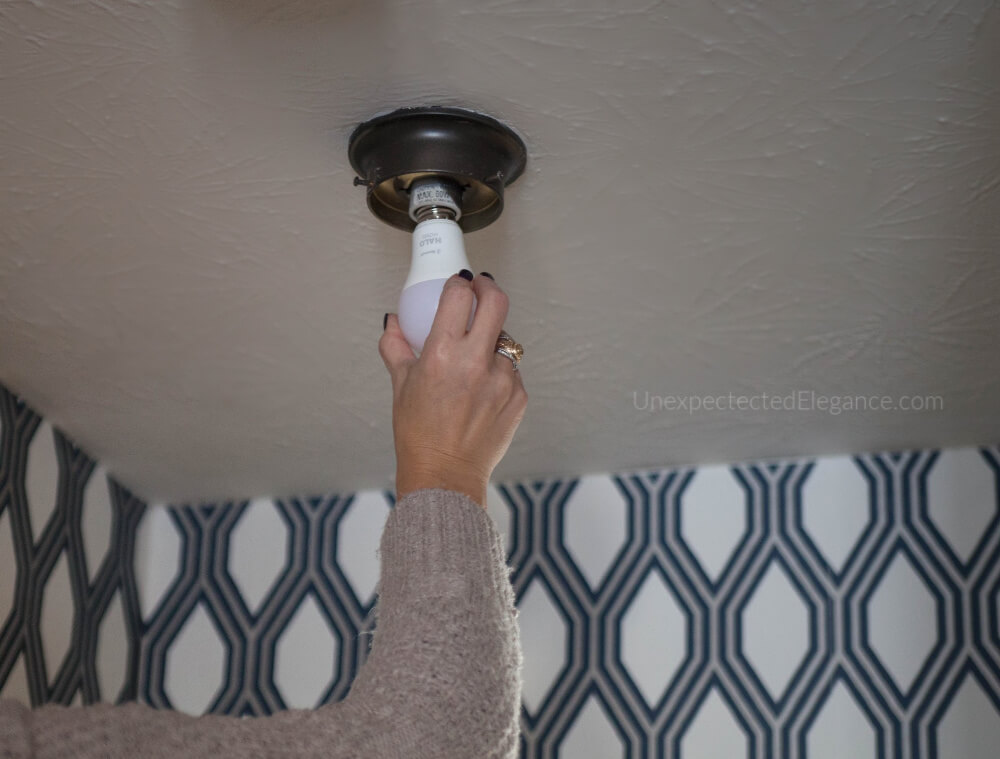 I literally just unscrewed the bulbs in my house and replaced them with the Smart Bulbs!
The installed the HALO Home App and followed the instructions on the screen.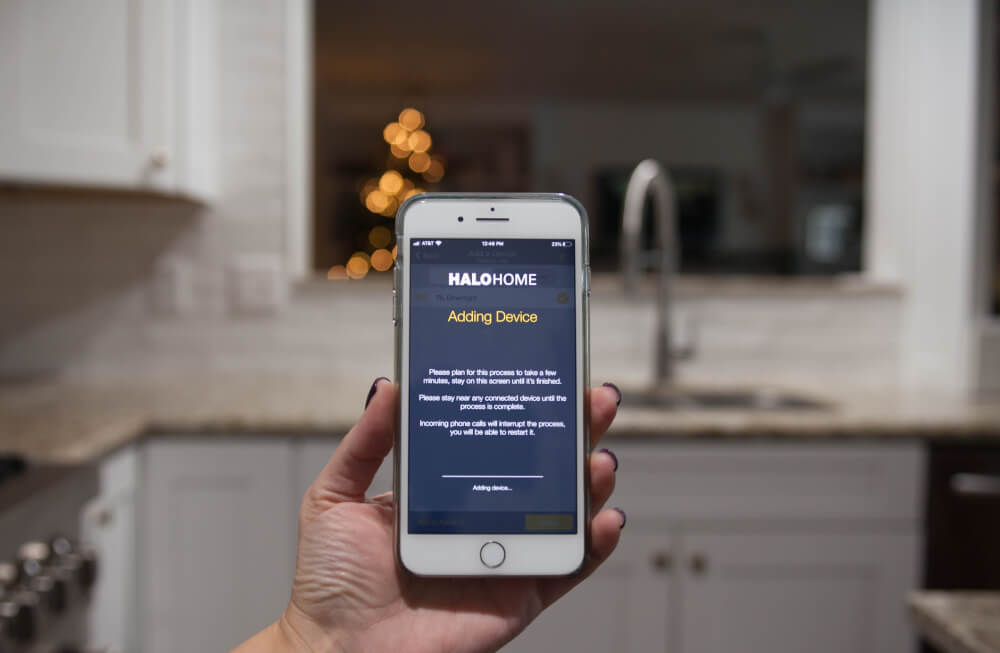 Even the Smart Recessed Downlights are super easy to install.
SCENE SETTINGS
Once it's set-up you can create different "scenes" for different moods and even group lights together.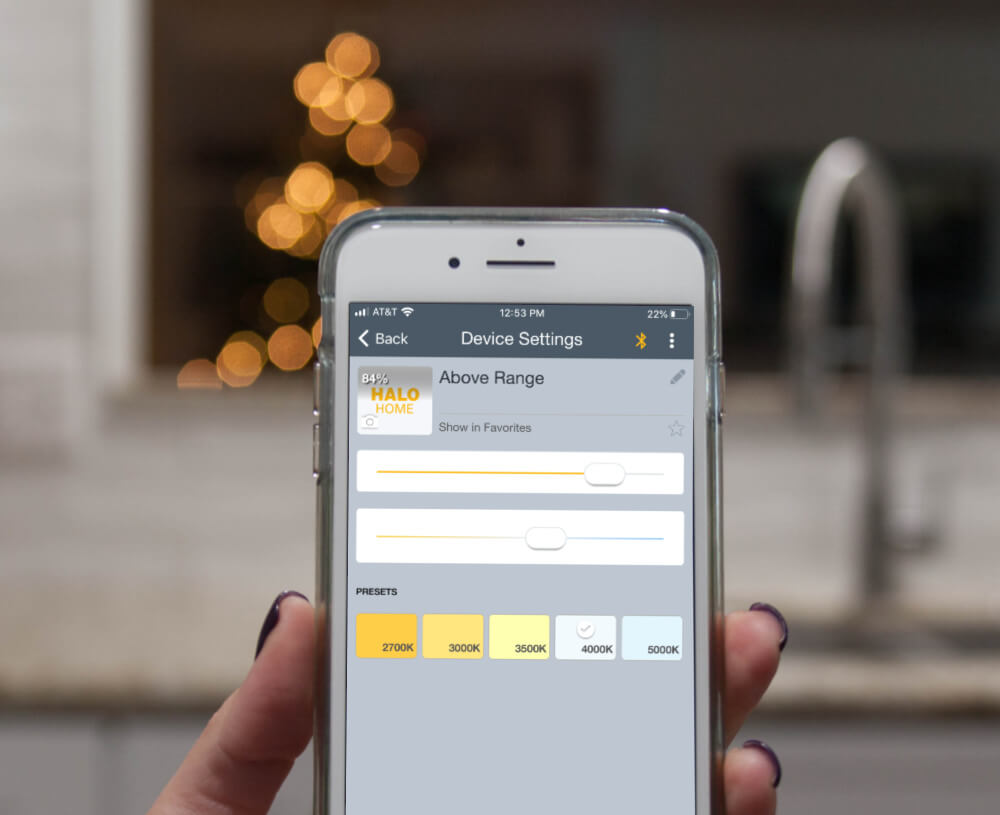 I'm most excited about having the "cool" light option. Most lighting in my house is warm and makes it hard to photograph, but you can see the difference between the two below: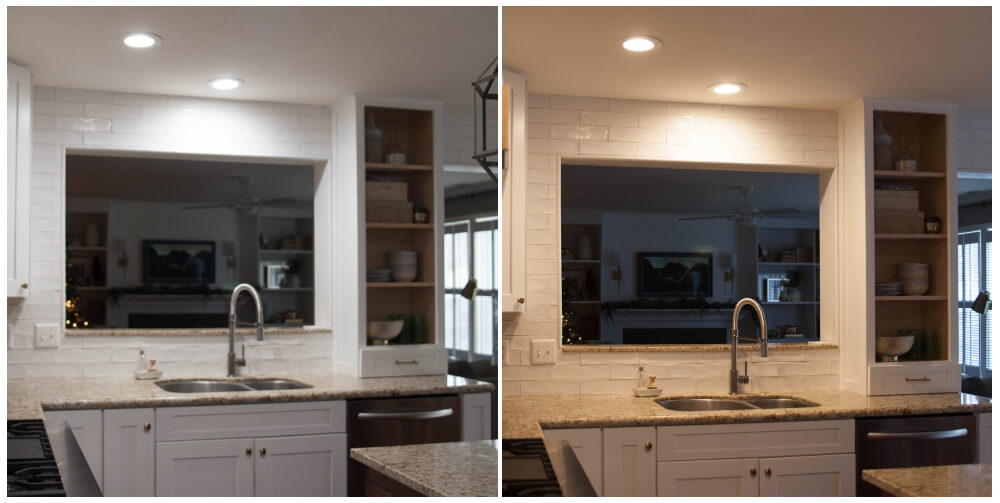 This cool light is also great for cloudy days (which we get a lot of in the winter).
SCHEDULING OPTIONS
You can also set up schedules for your individual lights or groups. This is a great way to keep your home safe when you are out of town or having a late night out.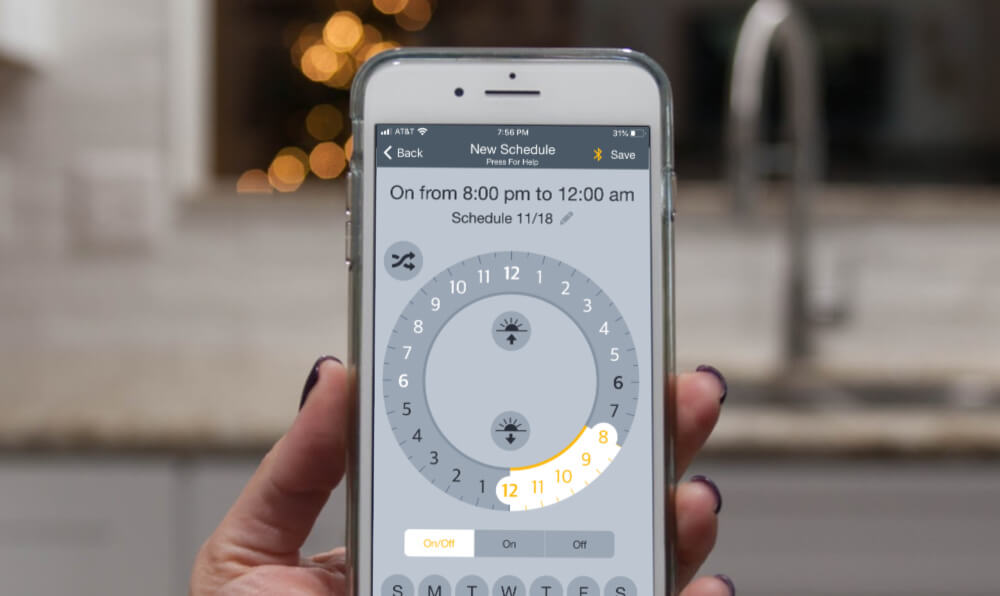 The Smart Internet Access Bridge will allow you to make changes to your system when you aren't within the Bluetooth range.
And if you have Amazon Alexa or Google Assistant, you can control the lighting without even lifting a finger!
DIMMING THE TREE
As if all that wasn't amazing enough, let's talk Christmas decor…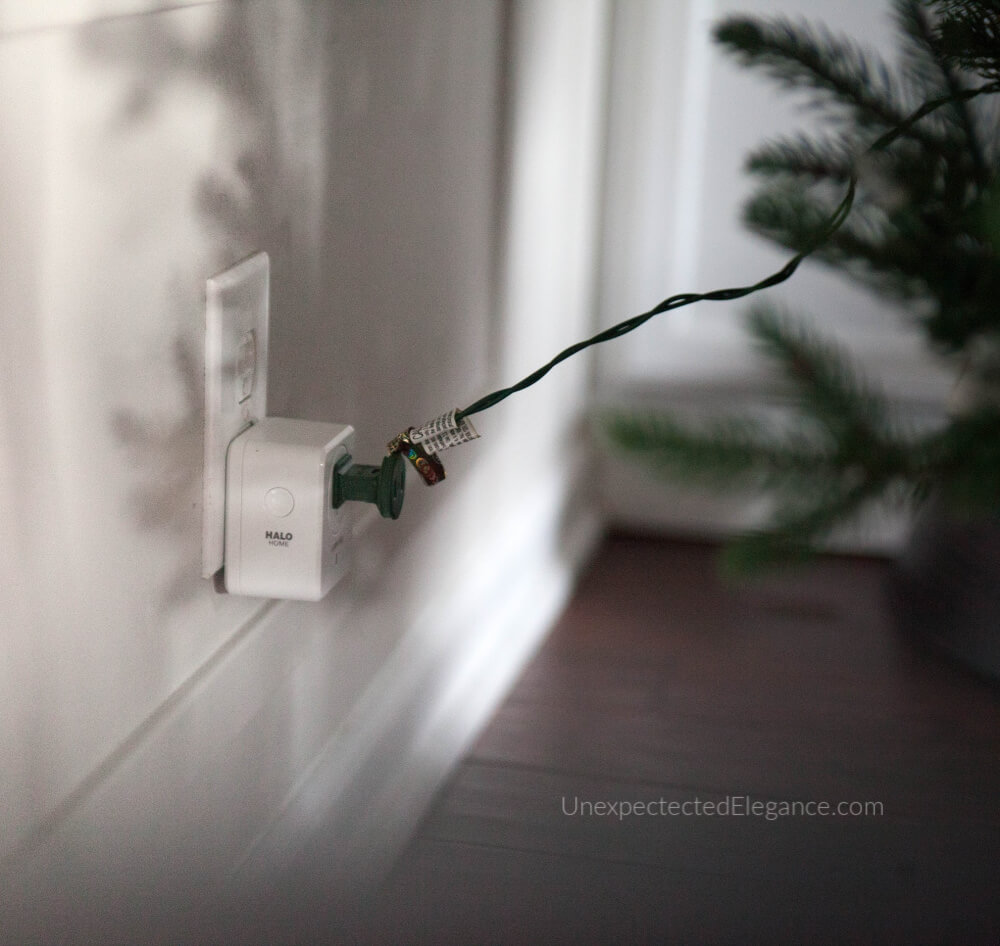 The Bring HALO Home Smart Plug-in Lamp Dimmer can be used with Christmas tree lights. Does anyone else hate reaching down, behind the tree to plug in the lights every day?!?
Now I can easily dim or turn on the lights remotely either with my app or the Anyplace Bluetooth Dimmer.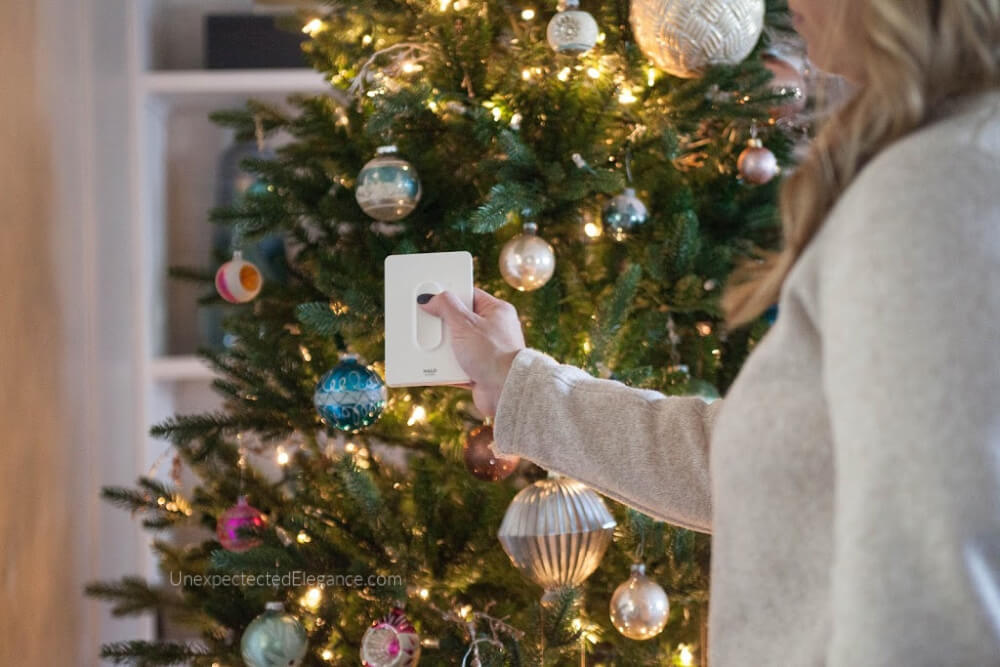 Check out this quick video I made to see how easy it is to control ↓
There are situations that require an in-wall, wired switch. The Smart Dimmer is perfect for chandeliers.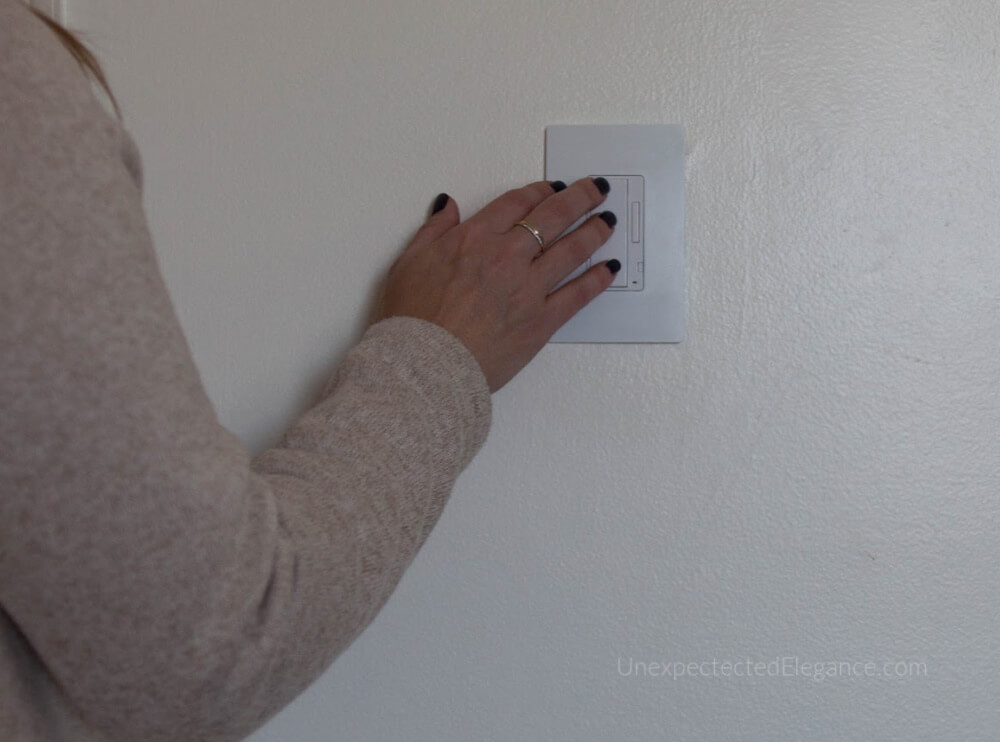 Be sure to use caution when installing anything hardwired! It's always best to hire an electrician if you have doubts.
I'm so excited about having this system set up for the holidays. It will give me peace of mind when traveling and set the mood for all the gatherings we host.