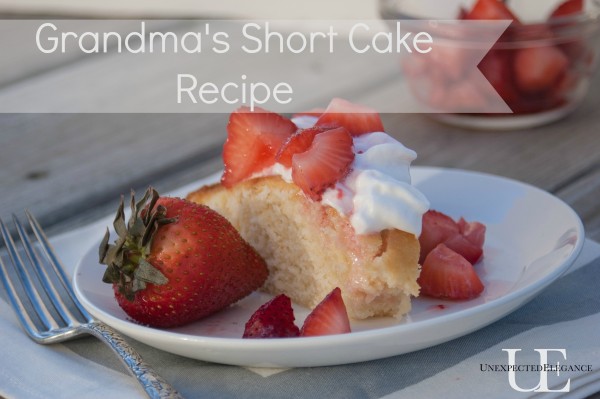 As I've said in the past, food triggers memories for me!  This shortcake is definitely one really good memory. 🙂 My oldest daughter and husband's birthday are only a few days apart. So, the day after we got back from the hospital with her, my mother-in-law brought over a shortcake for Scott's birthday. It was a recipe from his grandmother, and I remember it being the BEST shortcake I had ever tasted!  I got the recipe from her and made a few of them in the months proceeding the "birthdays" and then forgot about it.  Until a few weeks ago when we had some friends staying with us.  I'm not sure what triggered the memory but I'm glad I decided to make it!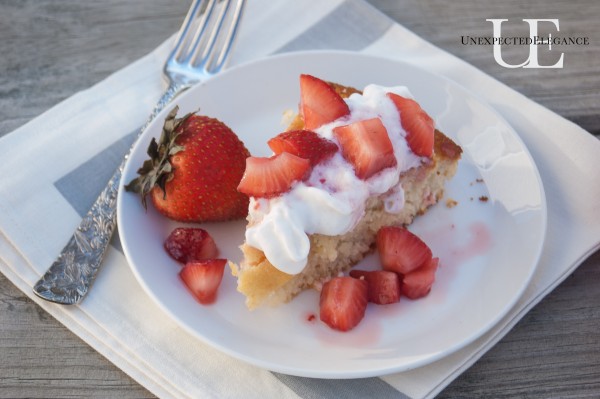 The recipe is pretty vague, so you will have to pay close attention the first time you make it to see how long it needs to cook.  I used a bundt pan the first time and it got a little too dark on the outside, but I tried it with spring pan and it worked great.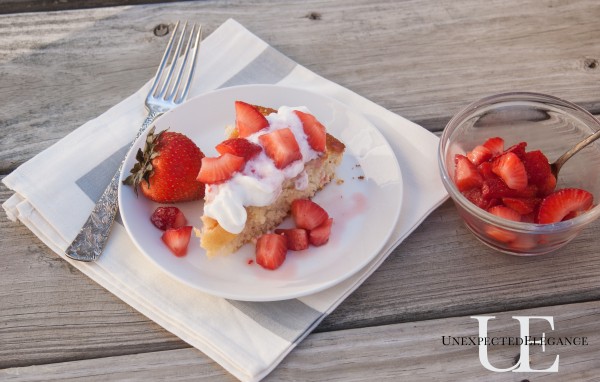 Grandma's Short Cake
2 eggs
1 1/2 cups sugar
1 cup milk
1/2 cup shortening
2 tsp. baking powder
2 cups flour
Combine and bake at 375 degrees.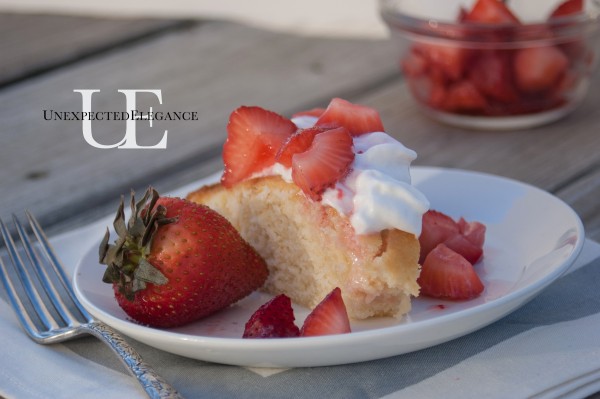 Hope you are all staying cool this week!!  It's super duper hot here in Indy! 😉
~Angela