Plan for your best year yet! Get some tips for how to stick to your goals and download a FREE 2019 planner to keep track of everything.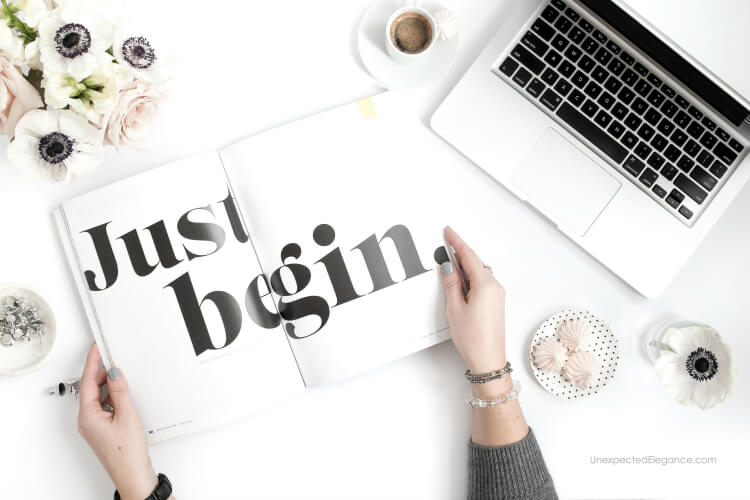 I always feel refreshed after the holidays and ready to tackle my goals. What is it about the thought of a new year that makes us feel like we have a fresh start?? If we want to have a great year, we need to start planning for one. Greatness doesn't happen by itself. We need to put in the effort to make it happen and it all begins with having a solid plan. Here are some of my best tips for kicking off this year right…
Write Down Your Goals
First things first. In your planner, write down what your goals are for the year. Remember that you need to have realistic, achievable goals. For example, instead of just having a goal to lose weight, you might have a goal to lose twenty pounds. You also might want to break your goals down into categories. For example, you might have a health goal, a business goal, a finance goal, and a personal goal. To help you with this, I have a free 2018 Planner for you to download. Get it below!
Break Large Goals Into Smaller Ones
Your yearly goals can seem overwhelming. However, breaking them down into smaller goals makes it much easier to do. You can even use your planner to mark the day you should have achieved your smaller goals. For example, if you want to put $5000 into an IRA, you could have a smaller goal to put back $100 each week.
Start Planning Your Meals
Something that's going to make your life easier is meal planning. Meal planning takes so much stress out of your day. Instead of wondering what you're going to make for dinner each night, sit down one day a week and plan your meals. You can then prep some of your items ahead of time to make cooking those meals even easier. Find some easy recipes HERE.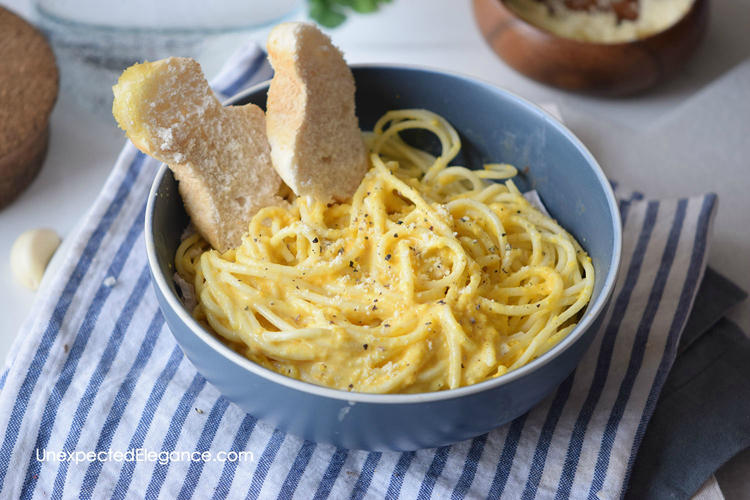 Create a Way to Track Your Progress
Last, but not least, find a way to track your progress for whatever you want to accomplish this year. For example, if you want to read 100 books, use Goodreads or a journal to track your progress. There are a number of websites and apps that will help you track weight loss. You can also easily track a number of things by creating a spreadsheet.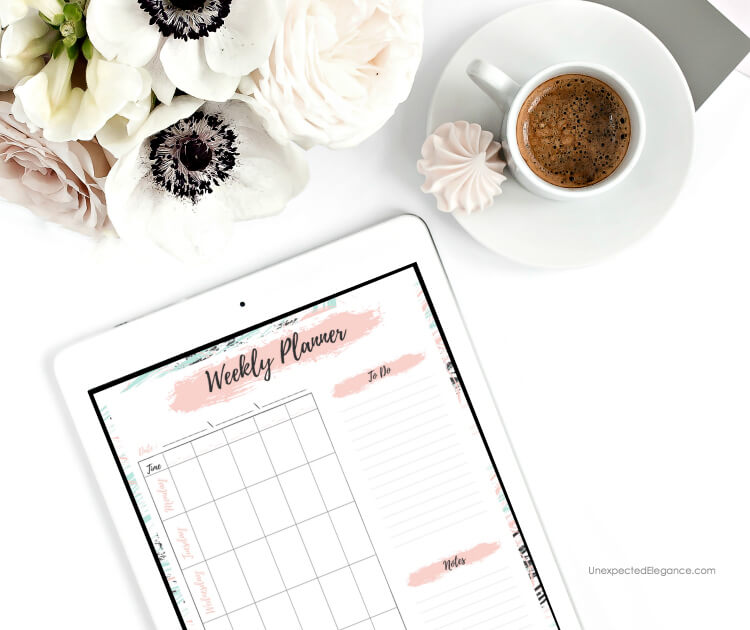 You don't have to set goals with no way of reaching them or spend your year stressed out. There are things you can do to make the New Year a great one. Take the time to plan ahead so that you can have the best year yet.
Don't forget to grab your 2019 Planner!!