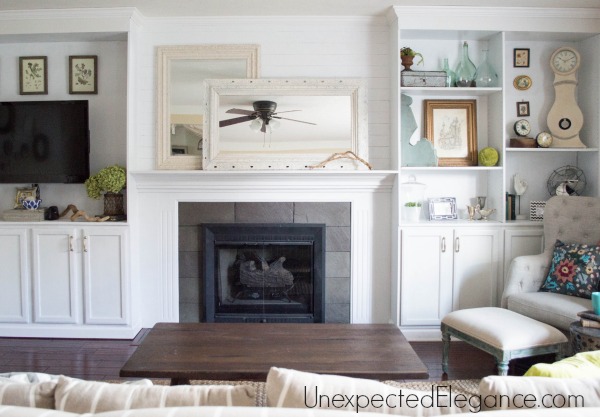 SO….a couple of months ago I started this project of adding fireplace built-ins to our living room.  It had been on my "Want To-D0" list for a few years, but it was a big project and NOT one of the cheaper ones.  I decided that I would tackle it in phases and do one side at a time.
Here's the awful BEFORE picture…what was I thinking with so much clutter everywhere!?!  I really disliked our t.v. set-up, so it was the main motivator in this endeavor!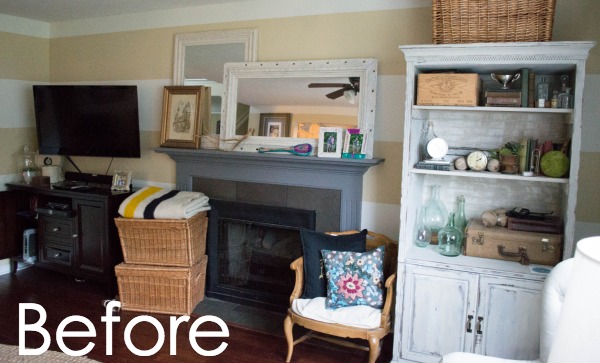 I didn't build the entire thing, I bought two sets of pre-made upper cabinets.  Since they were upper cabinets, I used 2×4's to build out a base.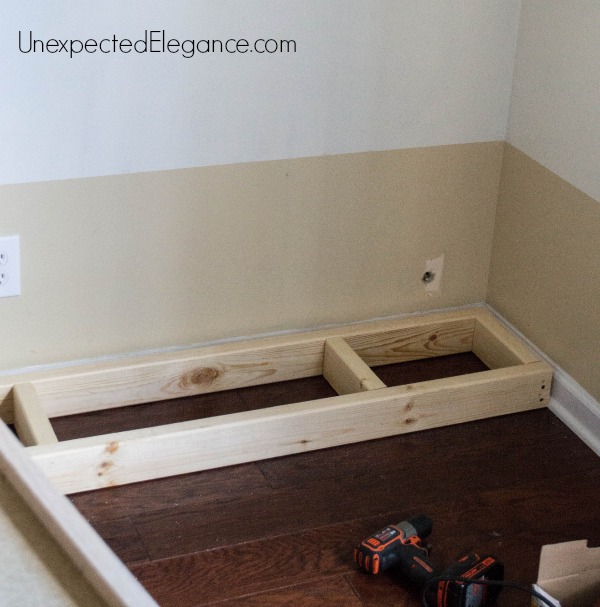 I secured the base to the wall and added the cabinets.  Then I leveled and attached the cabinets to the wall.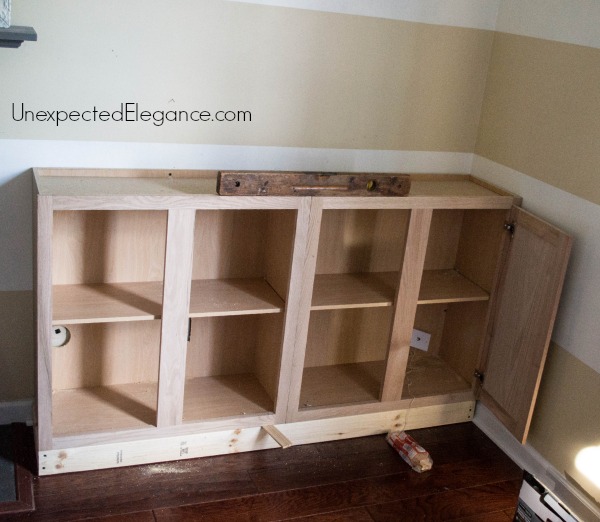 I used medium density fiber (MDF) board to build shelves on the right side of the fireplace and enclosed the t.v. on the left.
I decided to add tongue and groove above the fireplace for some interest and then topped everything with crown molding.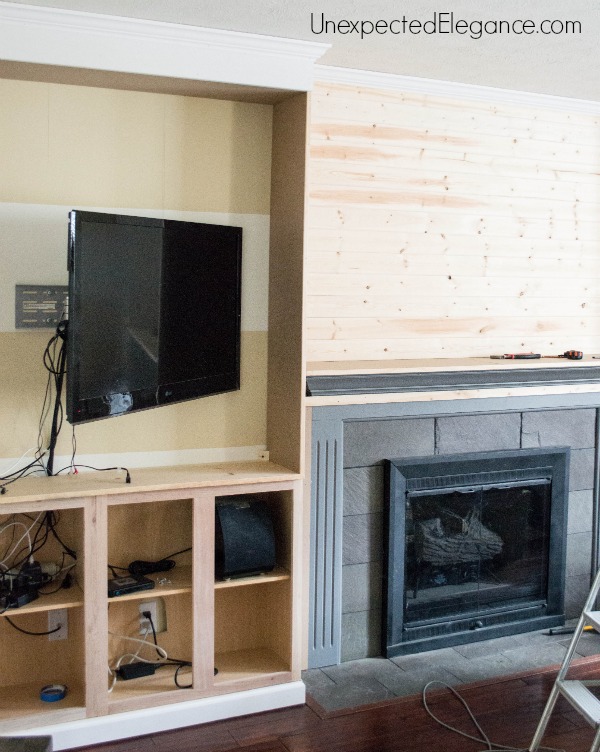 The fireplace was a little tricky.  I added some MDF to extend the mantel surround and then layered a 1×2 and 2×2.  I needed to add some depth to the fireplace before putting a finishing piece of crown molding.
 I could have bought a really wide piece of molding instead but it would have cost a small fortune!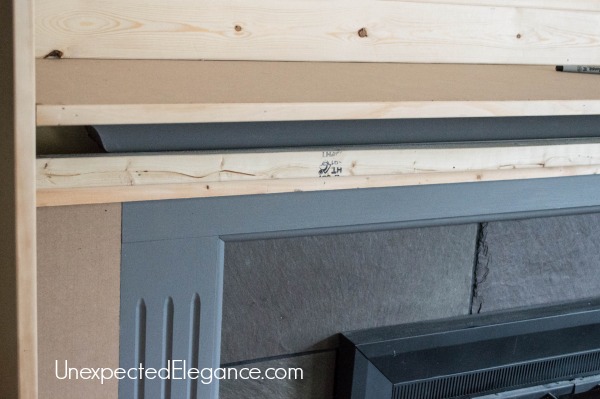 Then there was a LOT of caulk and paint involved!  Caulk will hide a multitude of imperfections!
The built-ins make the room look so much bigger.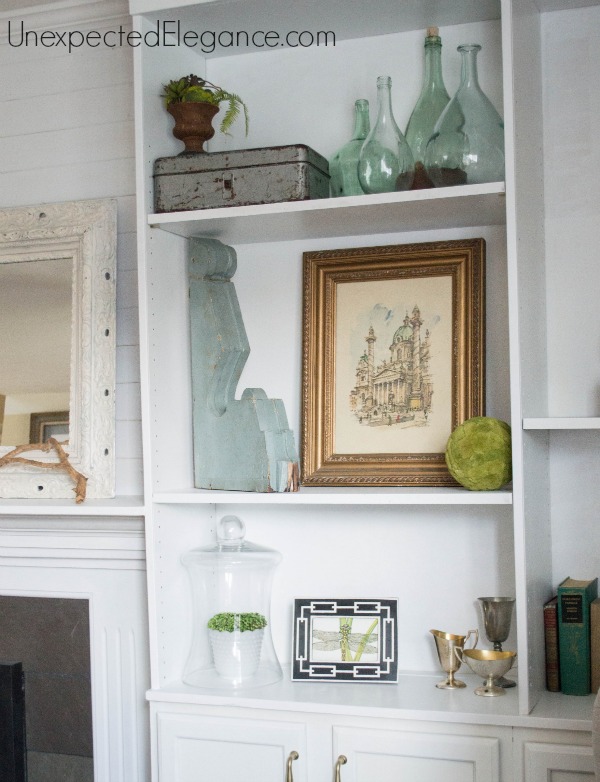 I have to say, I'm pretty excited to have this project done.  NOW I just need to add crown molding to rest of the room!
Do you have project that you have been putting off?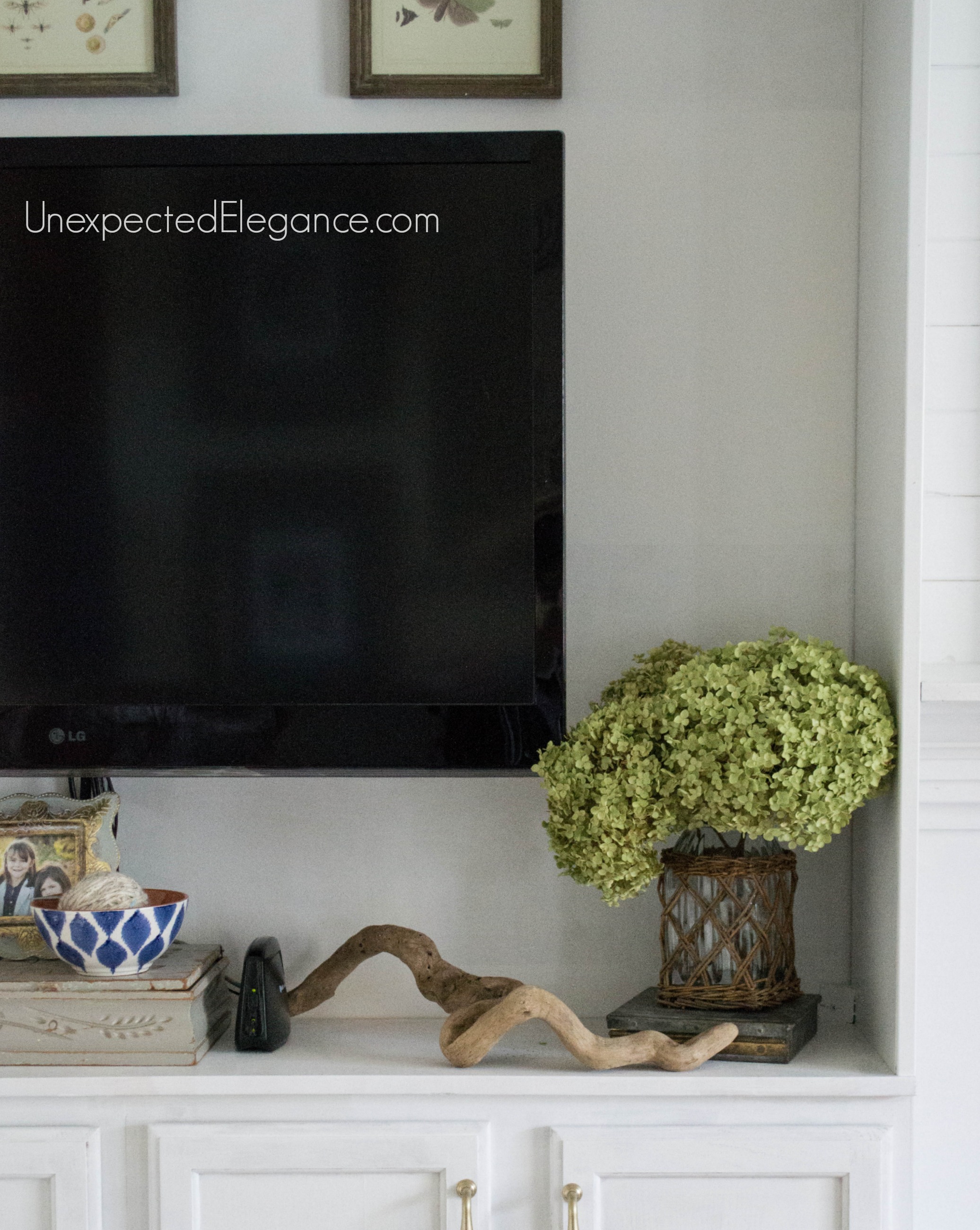 You can find out more information about my shelves by checking out this post:  DIY Adjustable Shelves.