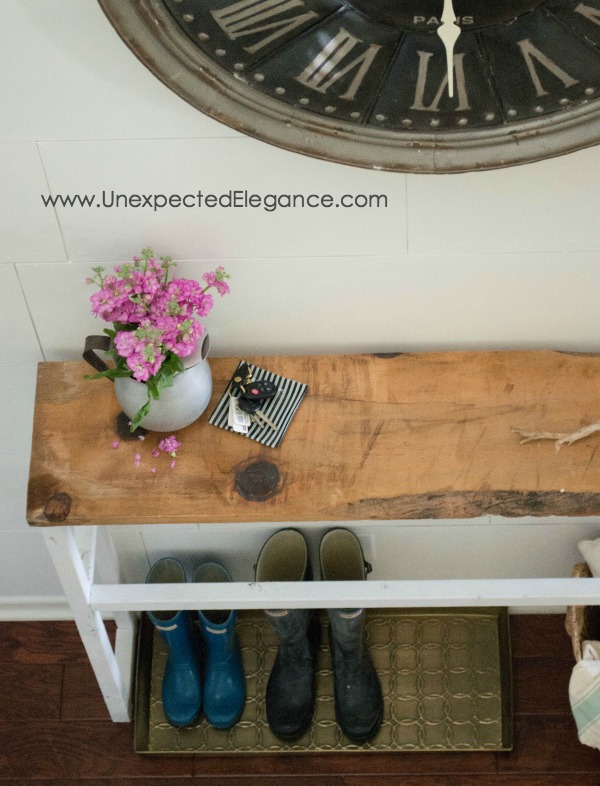 Since we've moved into our house (6.5 years ago), I have struggled with our entry way.  It's a small space with a large wall.  Last year I decided to add  faux planks to give the space some texture…The planks did wonders and brightened up the entry but the furniture still had me stumped.
We needed SOMETHING there but a bench felt too small and a cabinet felt too big.   The bigger option won, due to functionality (at least for a little while).  I really liked the cabinet that I found at flea market.  It came out of an old barn and it has loads "character" but my husband constantly complained about it being too close to the door (he was right, but I didn't want to get rid of my cabinet! 😉 )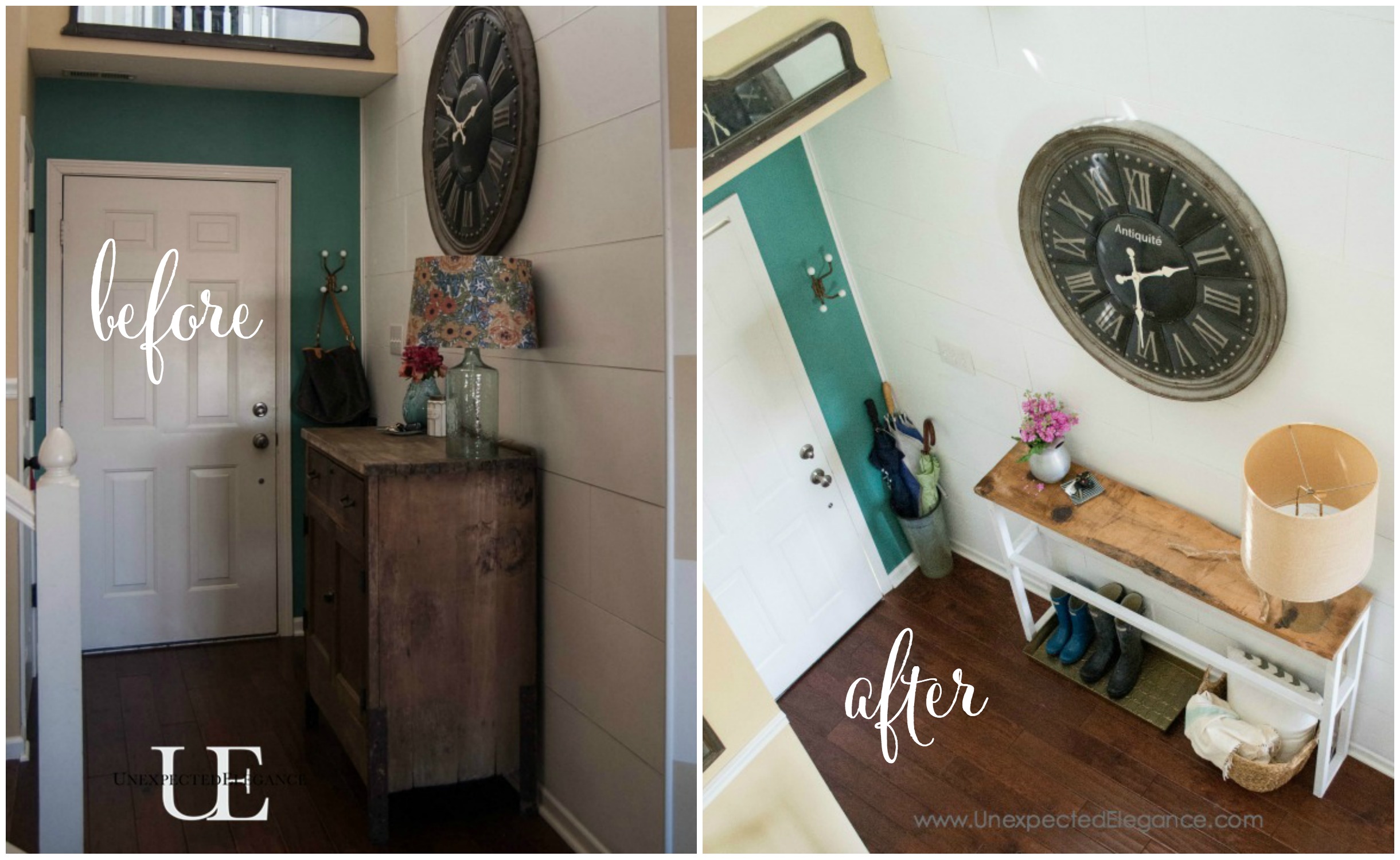 I had seen a sofa table on Facebook last week and it gave me the inspiration I needed to finally figure out this space.  My version is slightly different than the inspiration piece but I LOVE the rustic wood mixed with the white. It's skinny enough not to feel like it hits you in the face the minute you walk into the house, but long and tall so it fills in the space.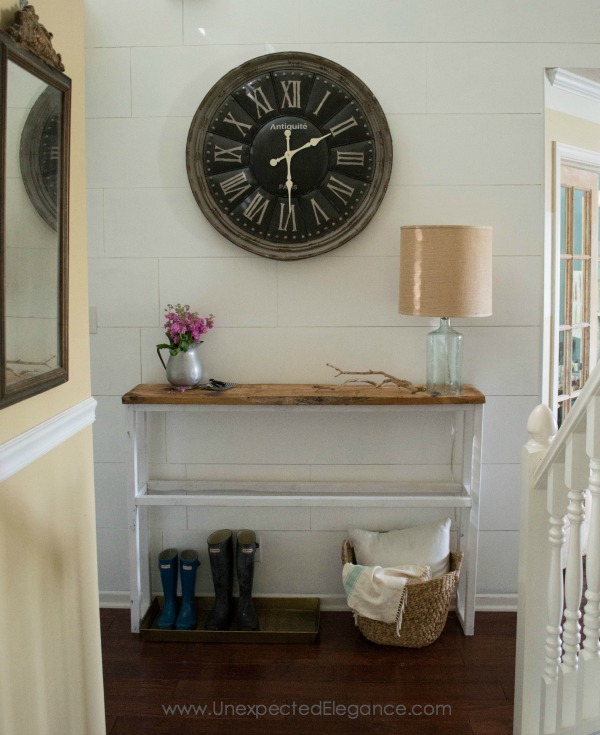 I bought the piece of wood I used for the top a few years ago.  I got it at a scrap yard and had no idea what I'd do with it…but it was beautiful and only $4. (I'm so glad I held onto it!)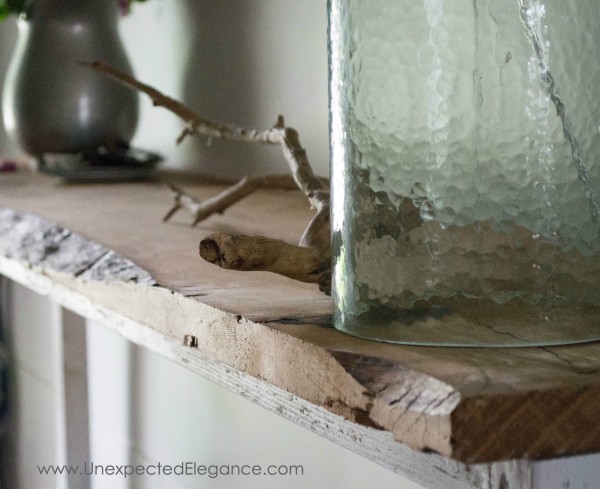 The base is made out of 2″x2″.  I used 6, 8 foot pieces to construct it and I had all of the other supplies.  So for less than $15 and a few hours of my time, I  was able to FINALLY make this entryway function better.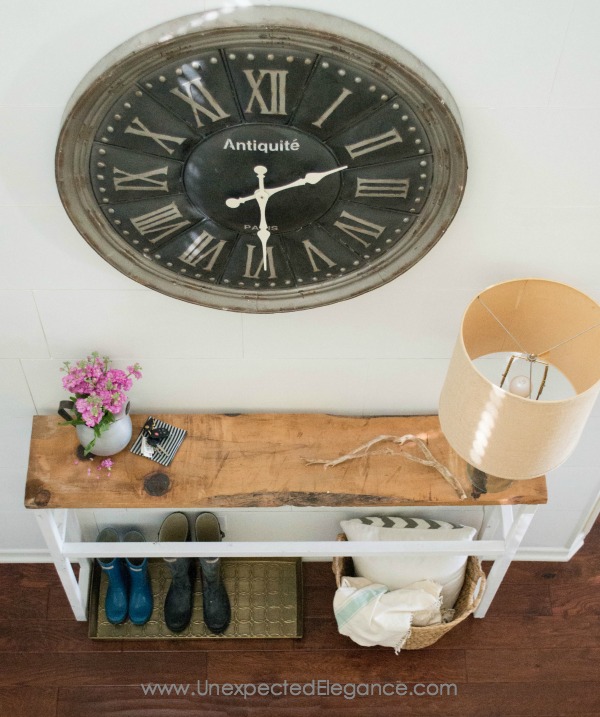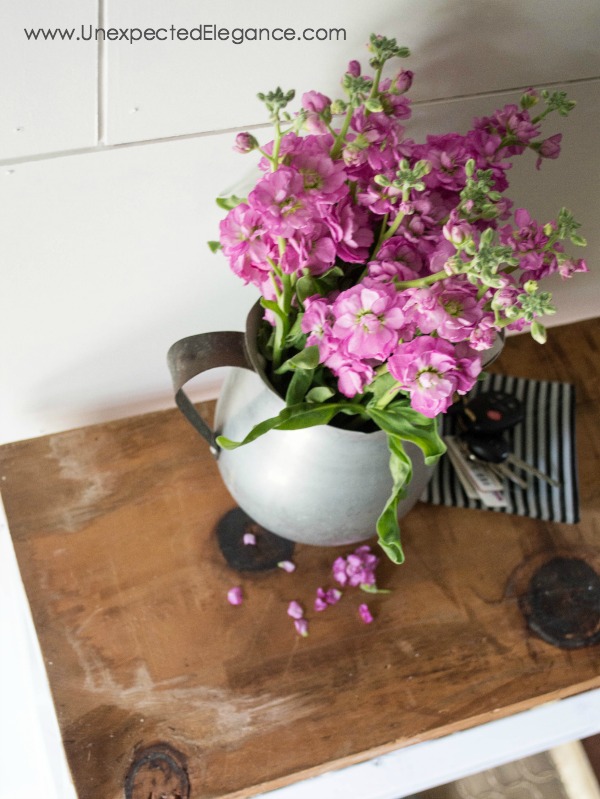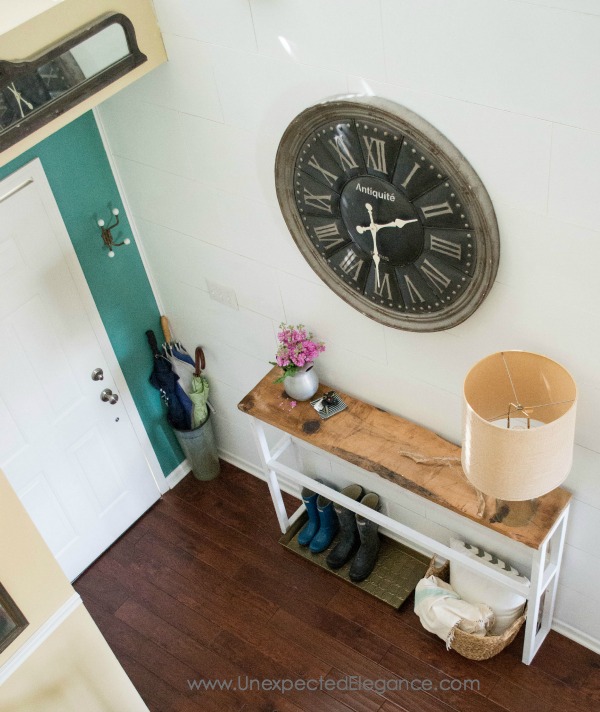 I love how a simple and inexpensive change can make such a big difference!  AND I got to keep my cabinet downstairs…it just got moved to a different area. 😉