This post brought to you by FrogTape. All opinions are 100% mine.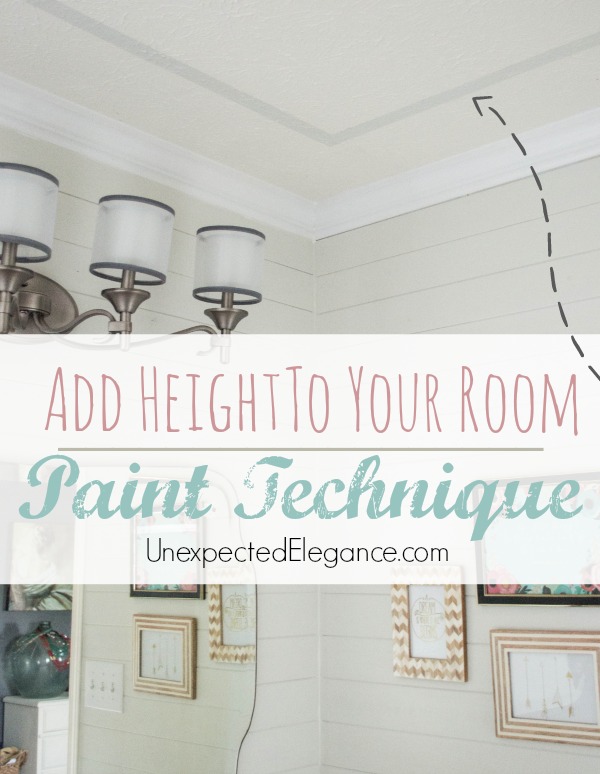 Well, I only thought I was done with my master bathroom makeover! 😉  It seems I can't leave well enough alone.  I decided to add a quick paint trick to my ceiling and even though it's subtle, it gives the illusion of a higher ceiling.
This entire process from start to finish took me about an hour and a half and I think it was well worth it.
I started by measuring out 8″ from each wall and making a small mark on the ceiling.  (You can determine how far in you want your line.)
Then I used a laser level to follow the line down the length of the room.  If you don't have a laser, marking the wall every foot or so should work just fine.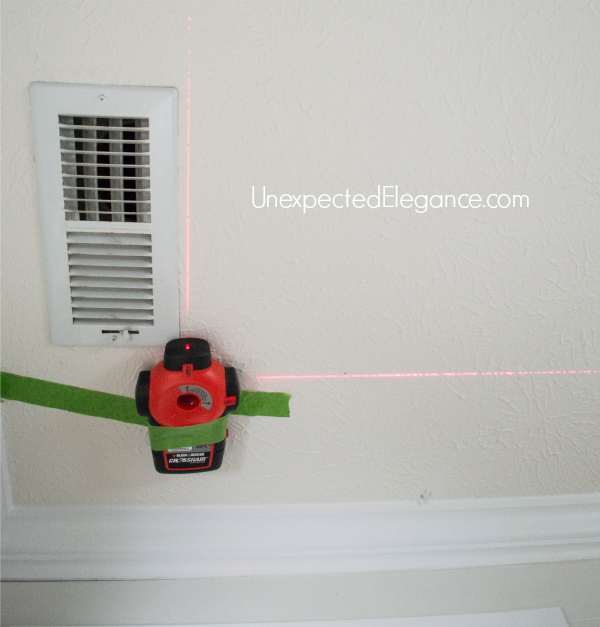 I used FrogTape® Multi-Surface to make the initial rectangle around the perimeter of the room.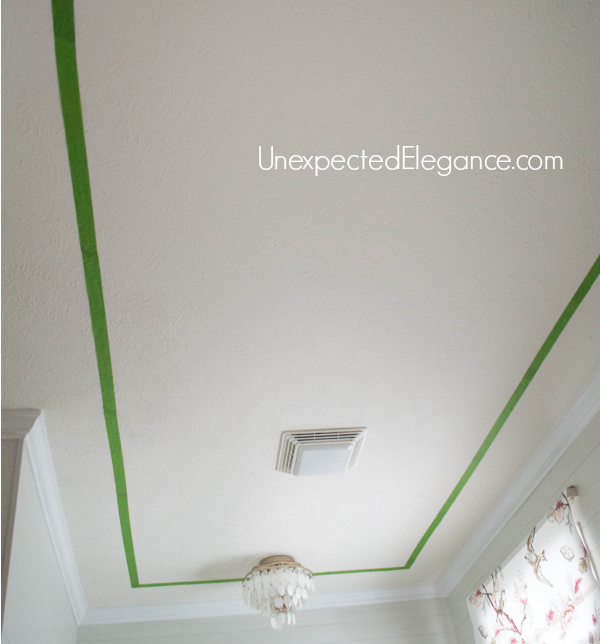 My ceiling (like most) has a texture, so I I traced the outside of the of the multi-surface with Textured Surface by FrogTape.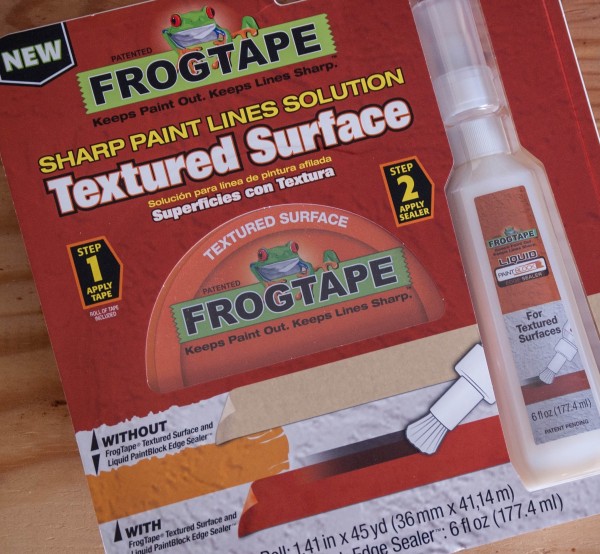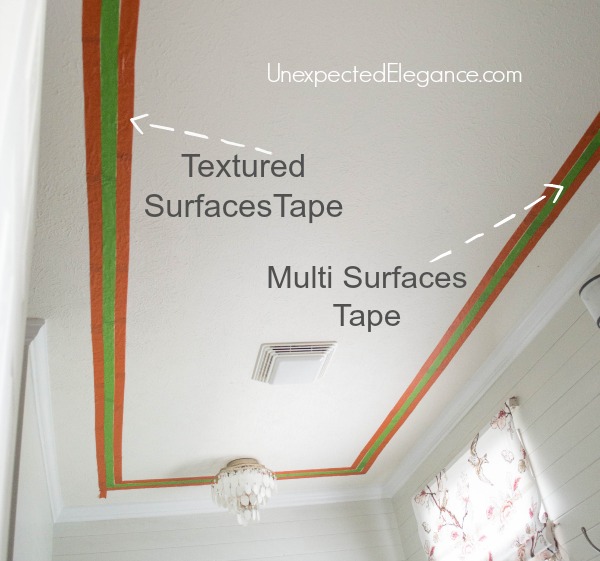 Once I had all of the texture surface tape up, I removed the multi-surface.  It left me with a paintable surface in-between.
For the FrogTape® Textured Surface™ tape to work properly, I used a damp cloth and went along the inside edge really good.  This ensured that the tape was fully contacted to the celling.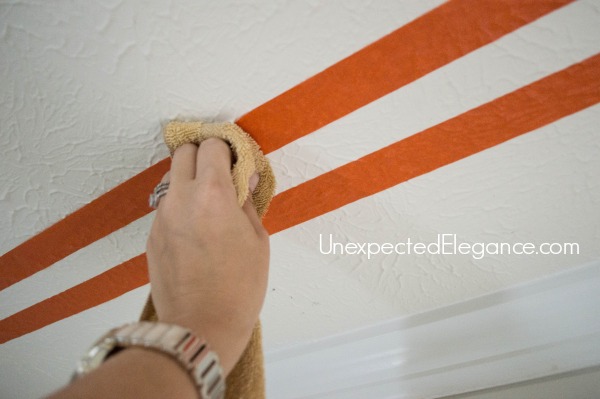 Next I used the sealing liquid that is provided with the tape along the same inside edge.  Because I was working upside down, it was easier to use a small paint brush to apply the sealer.  If you are working on a wall or craft project, the supplied brush works great!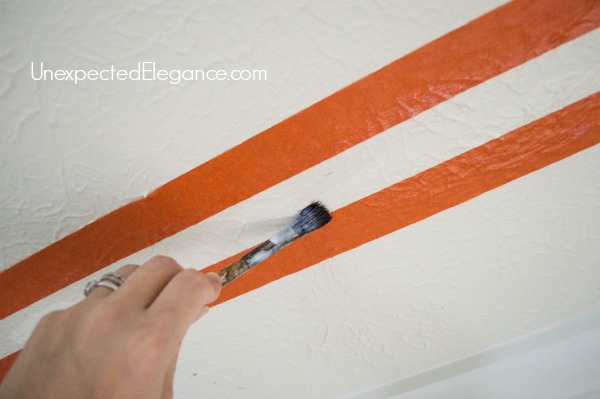 I gave it a quick coat of paint (same as the wall color) inside the lines and then removed the tape immediately.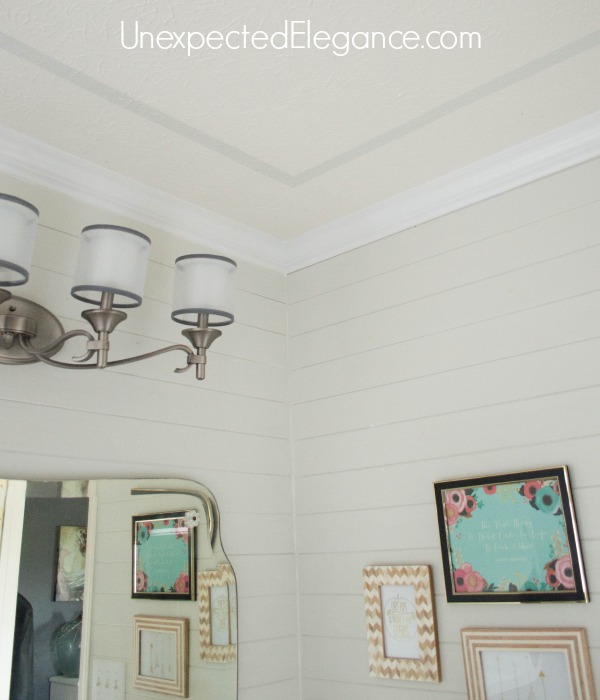 FrogTape® is treated with patented PaintBlock® Technology, a super absorbent polymer that reacts with the water in latex paint and instantly gels to form a micro-barrier that seals the edges of the tape, which helps prevent paint bleed.  It is amazing!  Check out the crisp line and this was on a TEXTURED ceiling!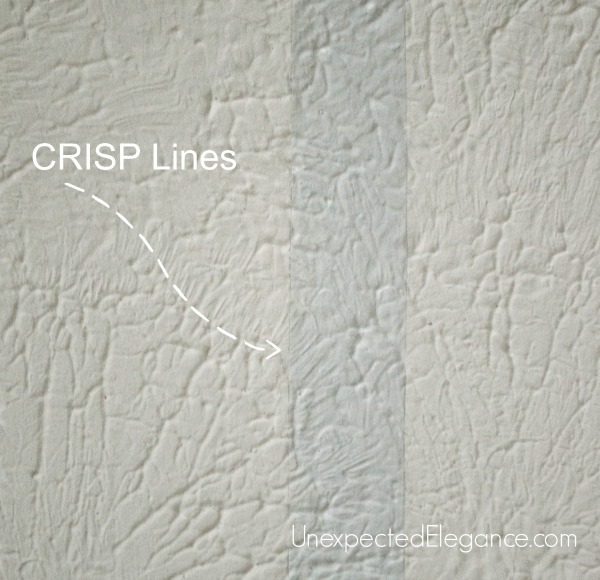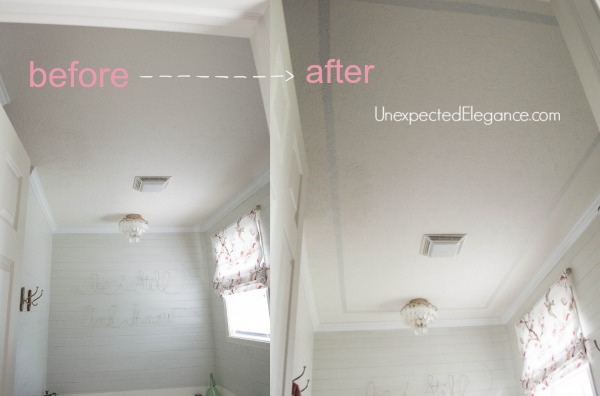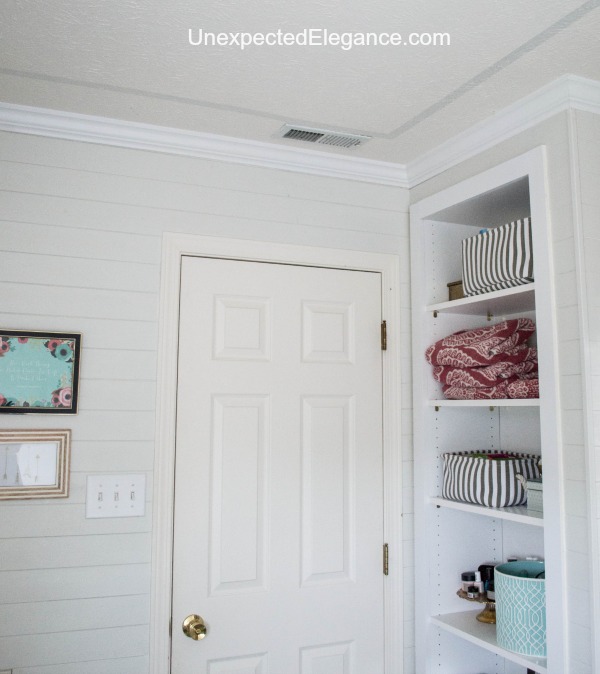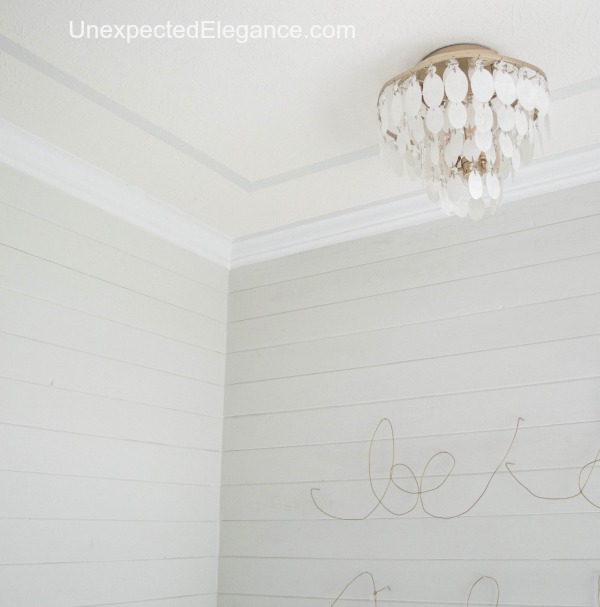 I love how EASY this was to do!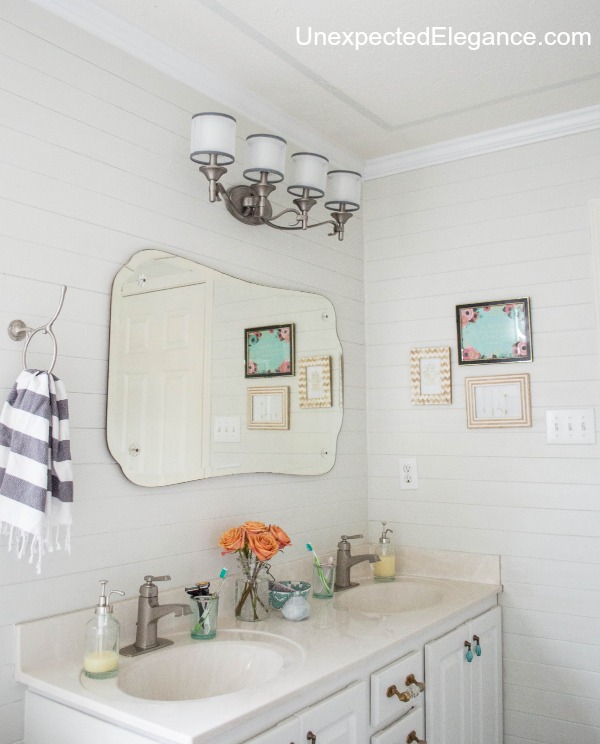 Be sure to follow the FrogTape Textured Surface board on Pinterest!
What projects do you have coming up that FrogTape® Textured Surface™ would be perfect for???