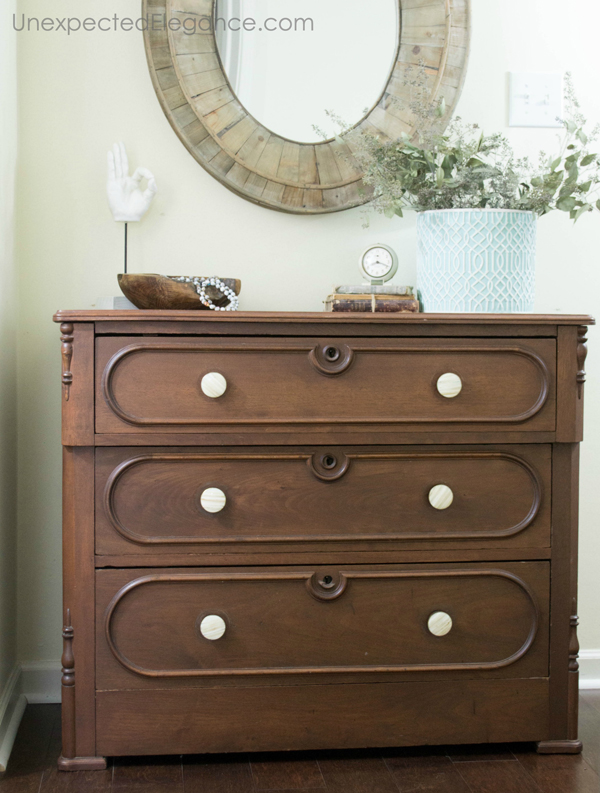 I have been looking through a ton of pins on Pinterest and one thing that keeps standing out to me is the natural wood pieces.  I have been on a painted furniture kick for a while but I really like the balance of wood tones with painted pieces.  I only have a handful of stained pieces of furniture, so I was so excited when I found this antique dresser!
It is the perfect dimensions for our upstairs hall and only cost $55.  I found it at local antique shop a few weeks and it really only needed minimal work.  Below is the before picture.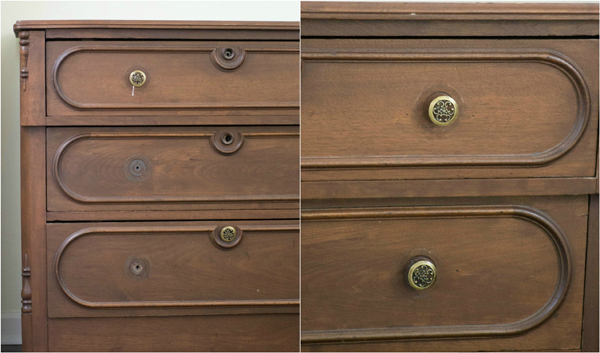 The knobs were out of date, but the wood is a beautiful color.  Not too dark, not too light, not too red…but just right!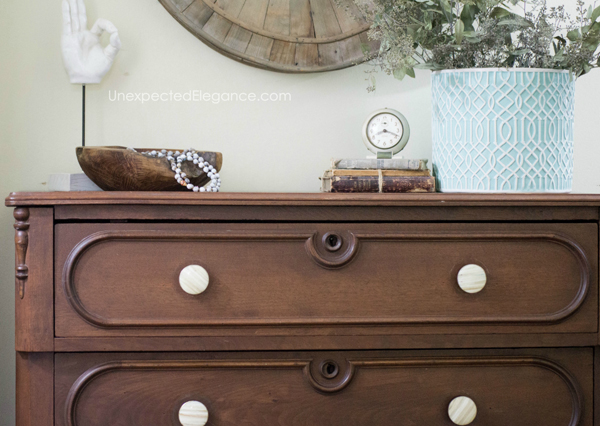 I literally only had to clean the wood (it was a little dusty) and replace the knobs.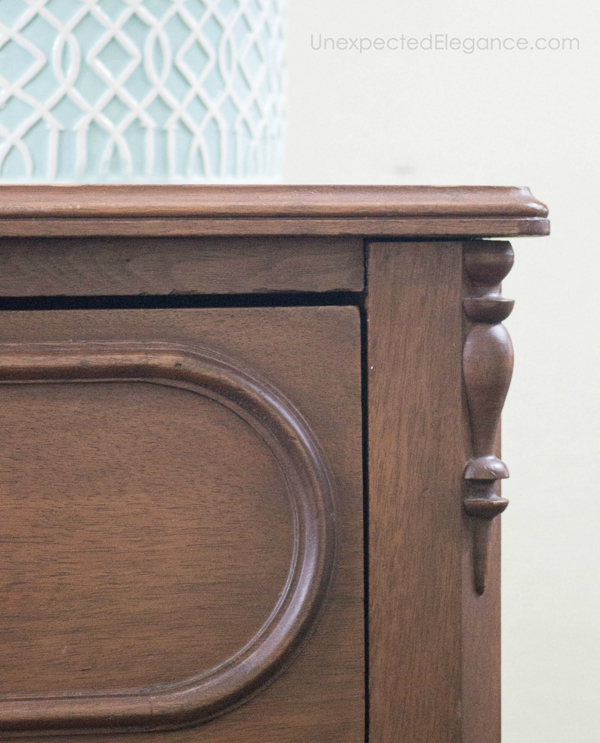 The details are simple…my favorite!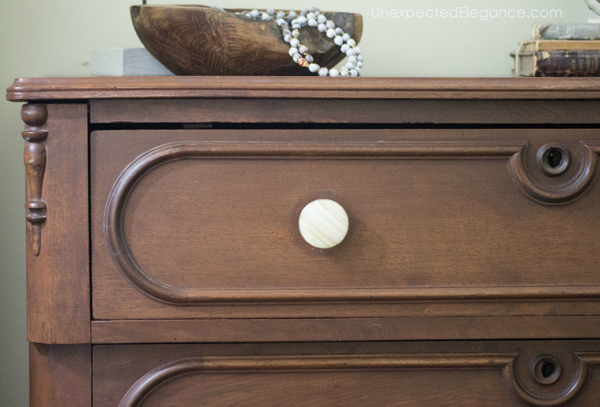 I found the knobs at Hobby Lobby on sale for $3 each, so I only spent around $75 total.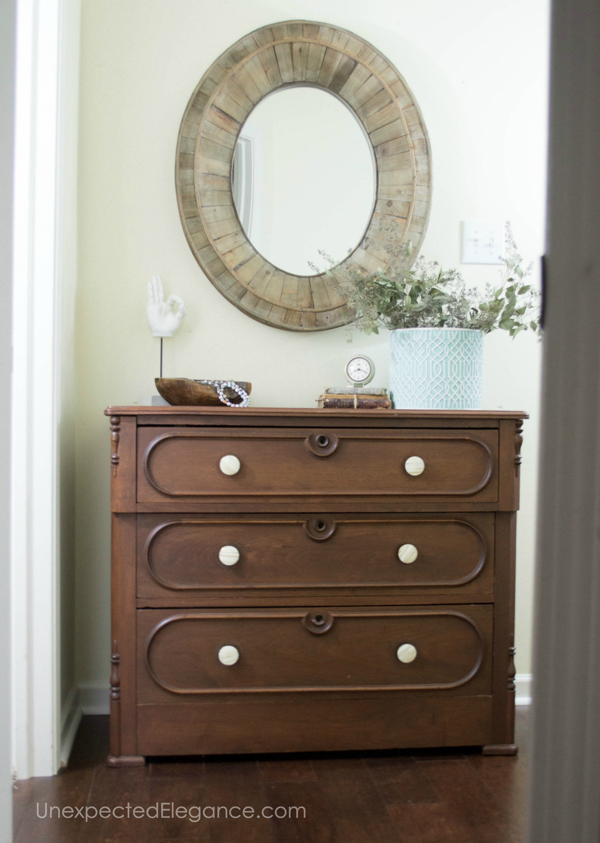 I have to say this is the quickest and EASIEST furniture makeover I have ever done.  It's amazing how a few new knobs can completely update a piece.  What do you think?
---
Check more furniture makeovers, check out these posts: