I mentioned a few weeks ago, that I'm really trying to eat "clean".  If you aren't familiar with clean eating, let me explain…  It's about eating more of the best/healthiest options in each of the food groups, less of the not-so-healthy ones, and removing the preservatives and "fake" food that our body doesn't know how to digest.
I haven't completely given up all the junk but I'm making small steps to remove processed foods and additives from my diet.  One of the easiest ways I am removing the additives is by making things in bulk, like pizza sauce, marinara and spice mixes (things that take little time to throw together).   One of the hardest parts to eating clean is the food prep, so making things is batches is a huge time saver.
I purchased spices in bulk and then made taco seasoning and chili seasoning…two mixes we use on a regular basis.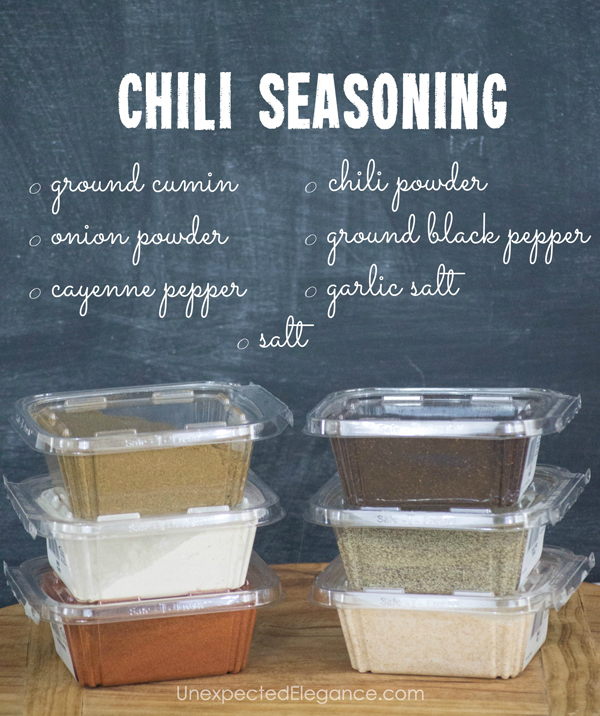 Here's the ingredients for the chili seasoning recipe I use:
3/4 cup chili powder
1/4 cup ground cumin
2 tablespoons salt
2 tablespoon onion powder
1 tablespoon ground cayenne pepper
1 tablespoon garlic salt
1 tablespoon ground black pepper
Measure out all the spices into a large bowl and then stir together until it's completely blended.  Store the mixture in an airtight container.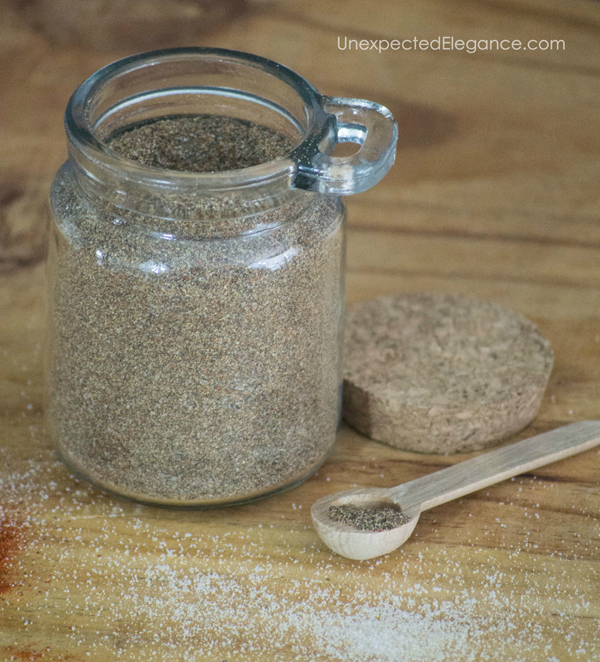 I used this seasoning blend to make different types of chili, but my new favorite is a no bean turkey chili.
This chili is easy to make, delicious and healthy!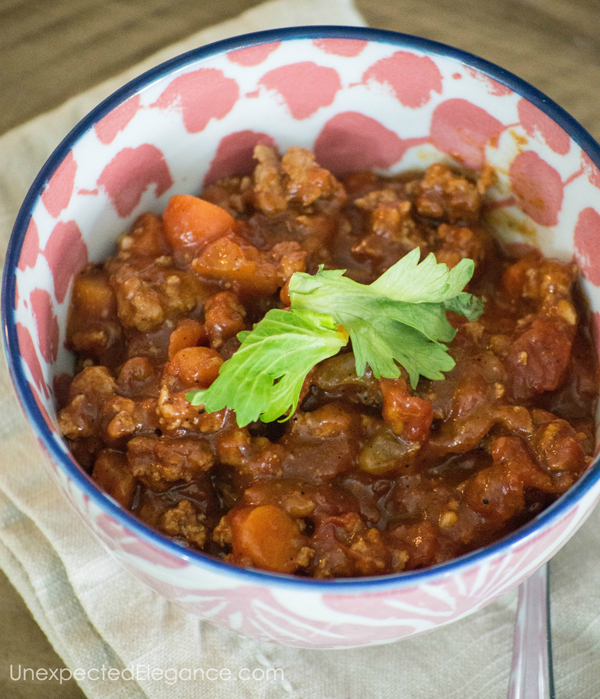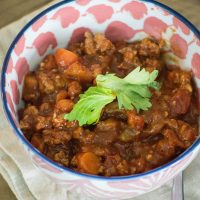 No Bean Turkey Chili
Ingredients
1

pound

of ground turkey

14.5

oz

can of diced organic tomatoes

6

oz

can of organic tomato paste

1

heaping tablespoon of chili seasoning

1

medium diced carrot

1

diced celery stalk

1-2

minced garlic cloves

1

tablespoon

of olive oil

2

cups

of organic chicken broth
Instructions
Heat olive oil in Dutch oven over medium heat. Brown the turkey meat, drain the grease and then set to the side.

Add diced carrot, garlic and diced celery. Saute until vegetables are soft, about 10 minutes.

Add turkey, tomato past, spices, diced tomatoes, and chicken broth. Stir together well.

Bring to a boil and cook until the chicken broth is mostly cooked off, about 20 minutes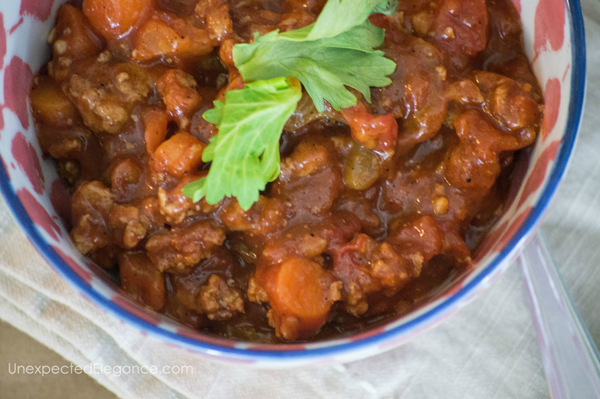 Since I'm fairly new to clean eating, I would appreciate suggestions.  If you have a meal your family loves, please share in the comments!