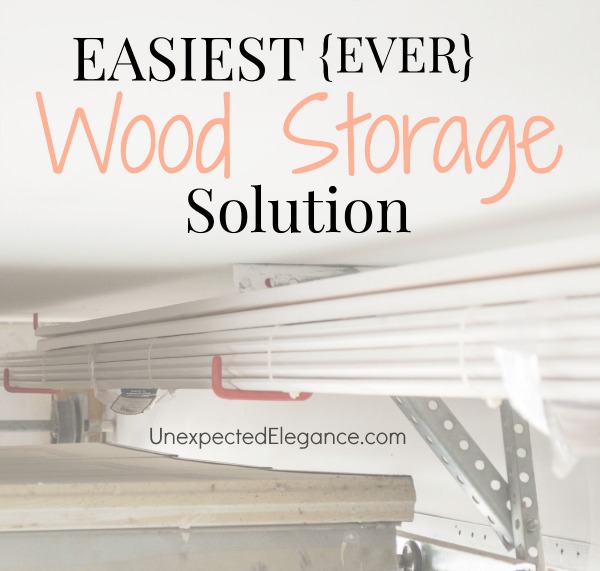 Last week my parents were visiting and we decided to organize the tool side of my garage.  A few years ago I had installed a great track system and put in some shelves but over time my tools had gotten so un-organized that I couldn't find anything.  We also worked on some crown molding in my master bedroom and I had a bunch of leftover pieces that I plan on using in another room.  The extra pieces were too tall to fit into my pallet storage, so I had to find another place for it.  My solution was really easy and I thought some of you might like to know what I did. 😉
I found 3 of these brackets while going through my tools…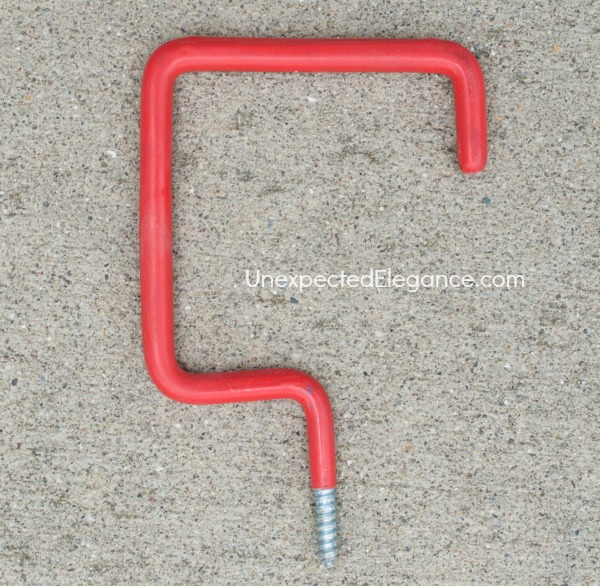 You can get them at most hardware stores and they are just wide enough for most moldings.  We found the studs in the ceiling above the garage door and screwed them in.  (Literally that easy!)
We tried to get the hooks about 2 ft from each end and one in the center so the wood wouldn't sag.
Another little trick that I thought I would mention, was that we used zip ties to hold the wood together.  It not only makes it easier to take down, it keeps it from warping over time.  We did a tie about every 2 ft.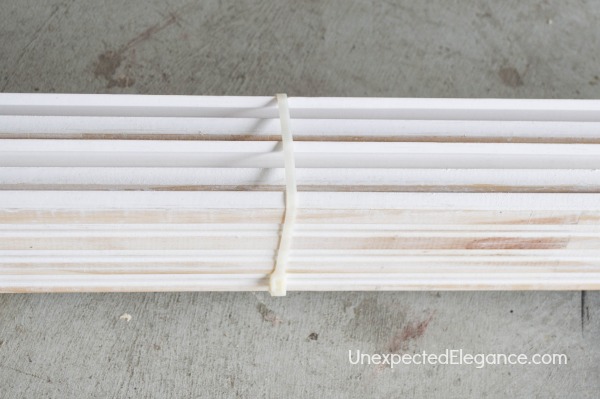 These hooks/brackets were free to me (since I already had them) but they are only a few bucks if you have to buy them.  I was able to get the wood out of the way and it didn't take up any of the other usable/valuable space in the garage.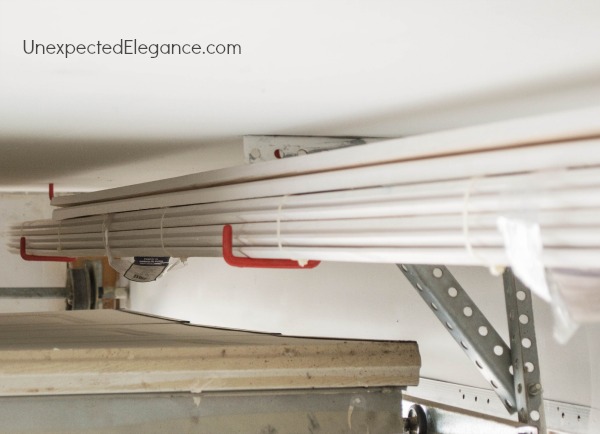 This was truly the EASIEST wood storage solution I could have found and it was FREE!!
****************************
If you would like more garage organizational ideas, be sure to check out these posts: