This shop is part of a social shopper marketing insight campaign with Pollinate Media Group® and Rubbermaid, but all my opinions are my own. #pmedia #FastTrack http://my-disclosur.es/RgFrEH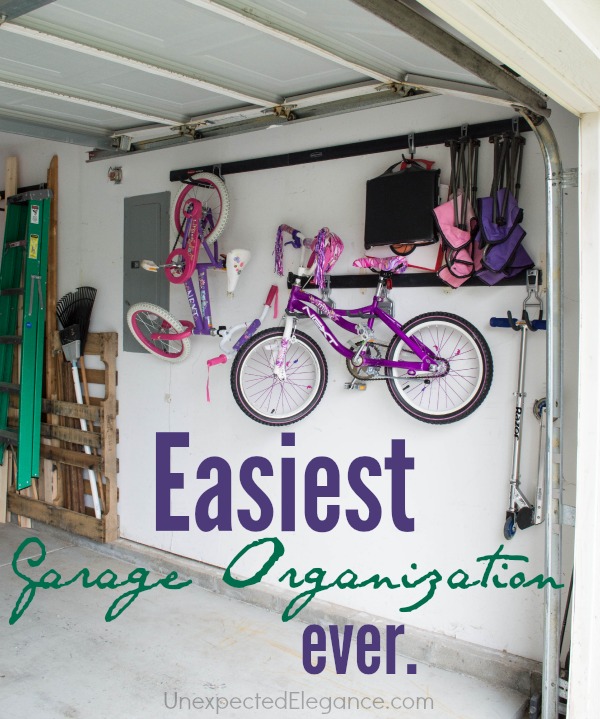 So I have been known to let our garage get a little out of hand!  Because I'm constantly in the middle of a "project",  my tools and materials can start to take over.   Add in the other items like bikes, scooters, pool items, snow blower…(well you get the point), and our garage is destined for disaster.
Not long after we moved into our house, I had installed some of the Rubbermaid FastTrack systems on one half of our garage.  Unfortunately, I had procrastinated and never made it to the other side.  This is what the "other side" looked like last week: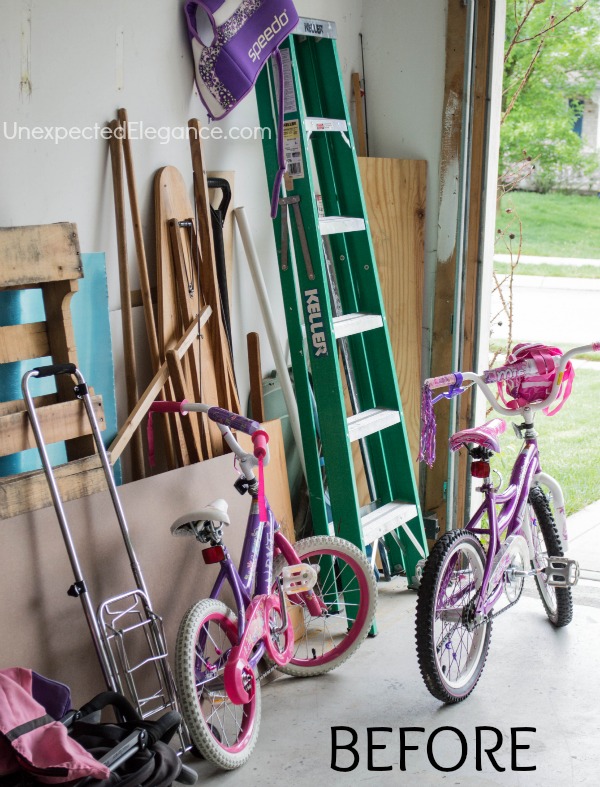 Everything just gets stacked on the floor!!
Don't ask me why I waited so long to add more FastTracks!!  It literally took me less than 20 minutes to completely install the track.
I did this project completely by myself (no spouse needed 😉 ).
Supplies needed:  Rubbermaid FastTrack system, level, drill and bits (1/8″ and 3/8″), stud finder, hammer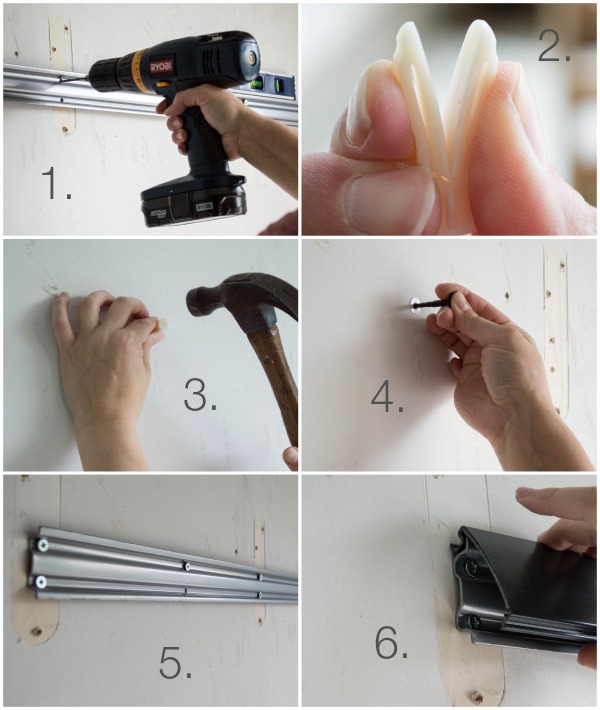 I do things as easy as possible, and for me that is not having to measure where the holes will go!  I found the stud then attached the track with one screw and made sure it was level.  Then while it was on the wall, I used a 1/8″ drill bit to pre-drill all the holes.  I removed the track then used a 3/8″ bit to make the "non-stud" holes bigger.
Fold the wall anchor in half and put in the 3/8″ hole.
Use a hammer to make the anchor flush with the wall.
Use the provided pin to "pop" the anchor out inside the wall.
Screw the bar into the wall using the provided screws.
Clip the outside cover over the bar.  It's easiest to start at the top.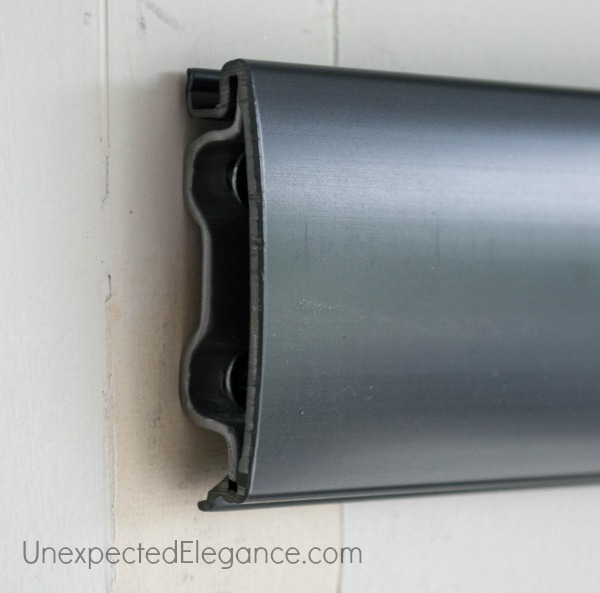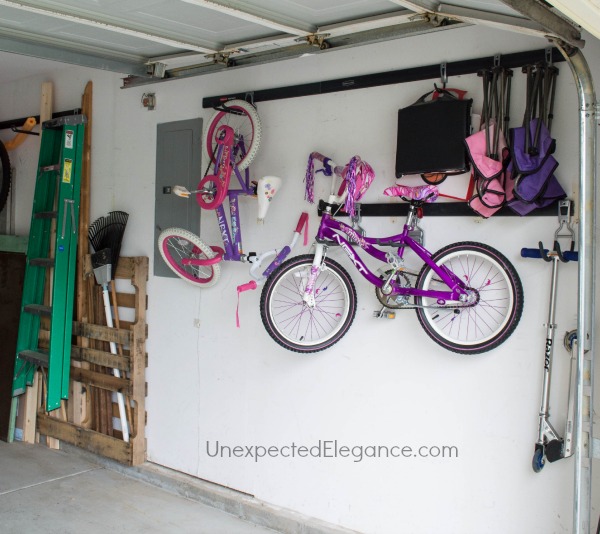 As if installing the track wasn't easy enough, the accessories are even EASIER!  They just clip on and can be removed and rearranged as much as needed!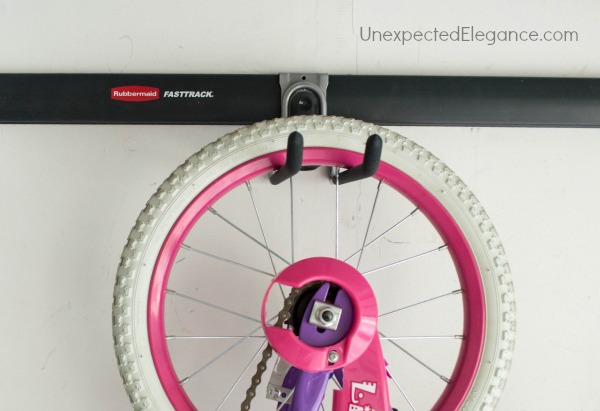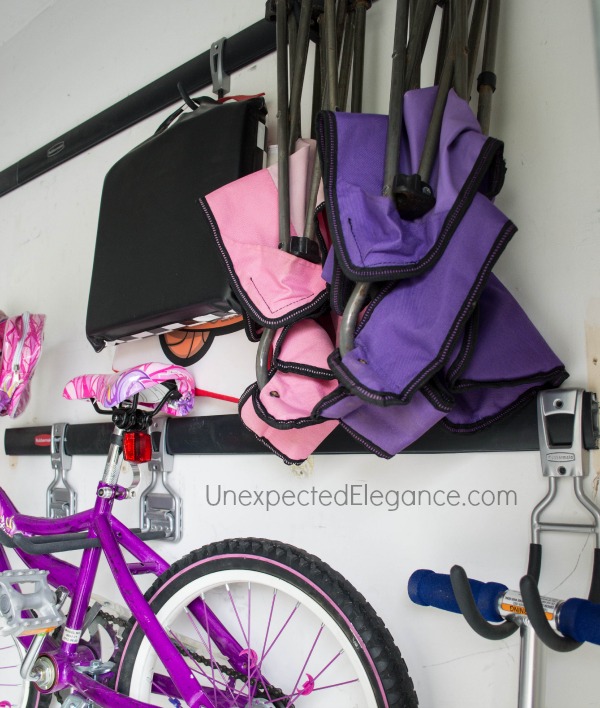 Some of the attachments lock in place…perfect for holding things like bikes!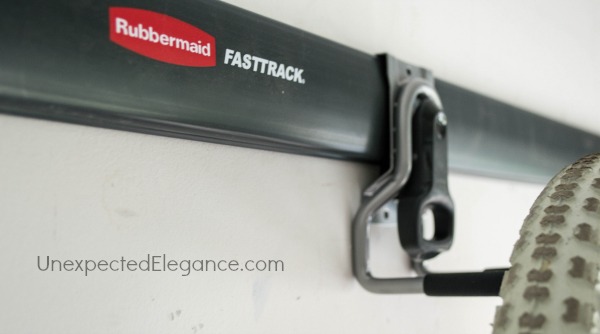 After a trip to Goodwill and some organization, my garage now looks like this… (SO much better!)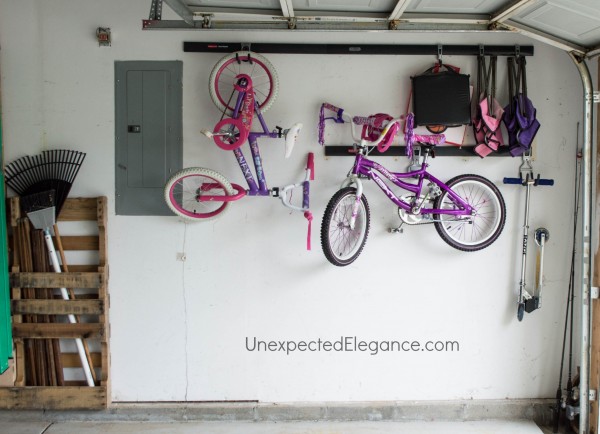 To prove just how fast and easy it is to rearrange the hooks, I took everything down and moved the hooks around.  To go from the above picture configuration to the below picture configuration it took me less than 10 minutes.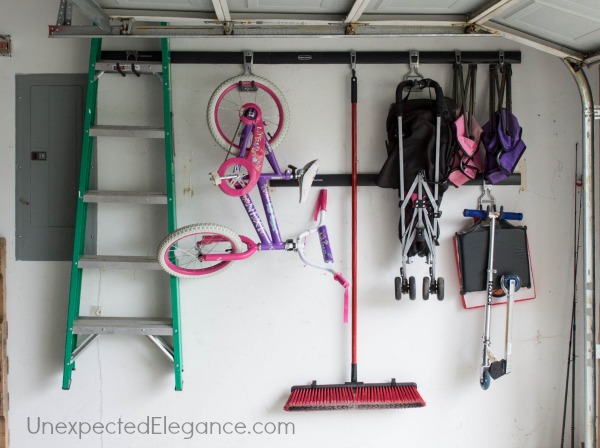 This system is perfect for our family.  As my girls get older and our family activities change, our garage organization can easily change with us.  Our initial investment will work for us years from now.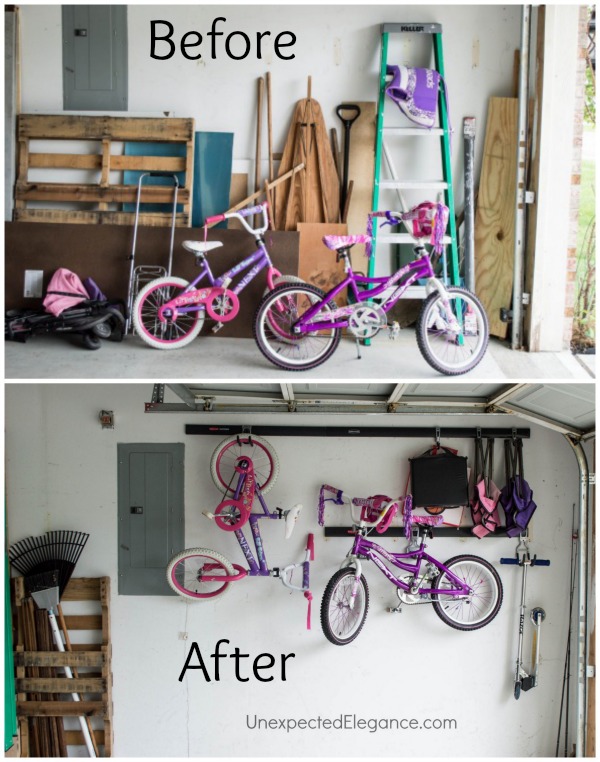 We've used this Rubbermaid FastTrack for a few years now and I will attest to it's durability…this is a great product!!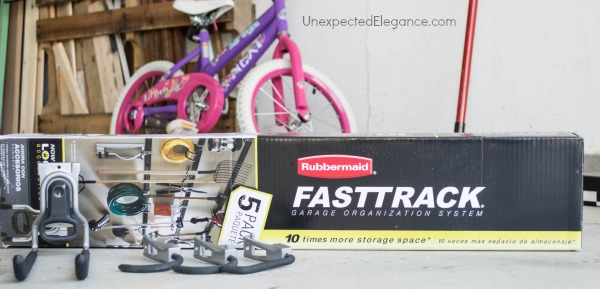 I recently got mine at Target and right now you can get the Rubbermaid FastTrack 5 piece Kit on sale for $28.89 (reg. $33.99).  This special offer is only good  from 5/18-5/24.
Do you have an effective way to organize the  garage?