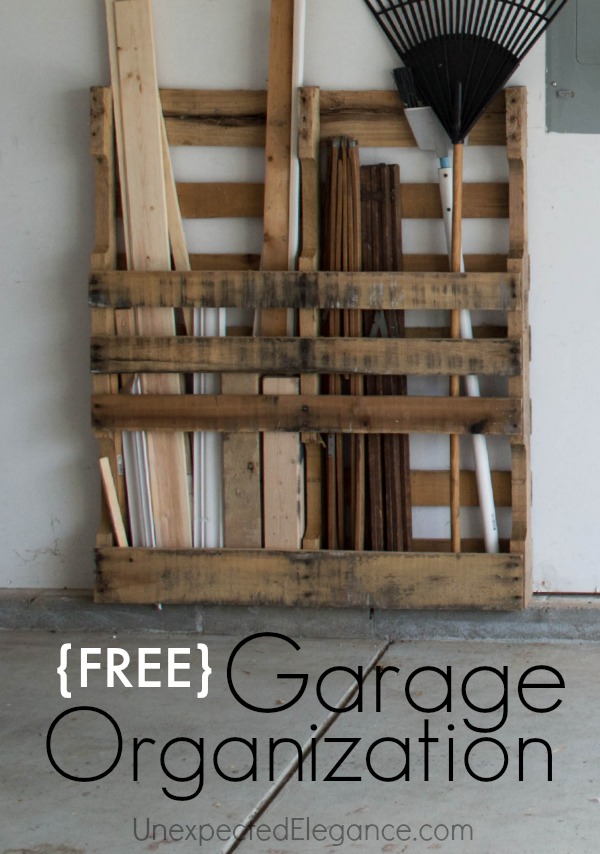 A few weeks ago I did a post about EASY garage organization using the FastTrack system.  I installed this system a few years ago and I absolutely love it, but I needed some type of storage for all my leftover wood pieces.  When I featured the FastTrack system I got a comment from someone about the "extra" pallet storage peeking out of the photo, so I thought I would share just how easy this was to install.
If you live on planet earth then you have probably seen all of the millions of ideas to use FREE pallets.  I have used my fair share of them for projects but I had one that I was planning of getting rid of still sitting in my garage when I was working on the wall organization. I also had a ton of scrap wood that I need a place for.  You know what they say about necessity being the mother of all invention…so I decided to use the pallet (instead of throwing it out) to organize the chaos.
The bottom of most pallets have two carved out slots for transporting them with a fork lift.  I removed the top board on the bottom side of the pallet using a crowbar and a hammer.  If some of the nails don't come out completely, use the back of the hammer or a pair of pliers.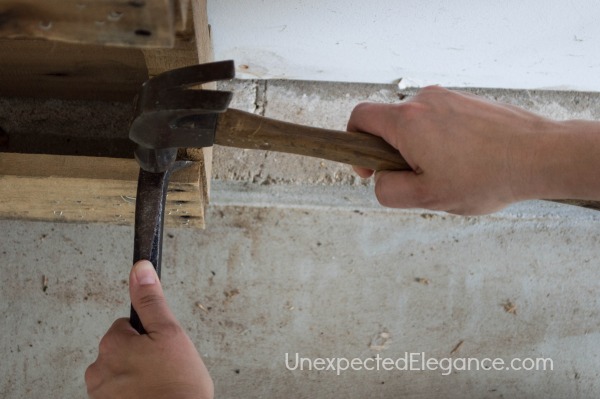 I found the studs and screwed the pallet into them (two close to the top and and two toward the base).  It was literally that easy! 😉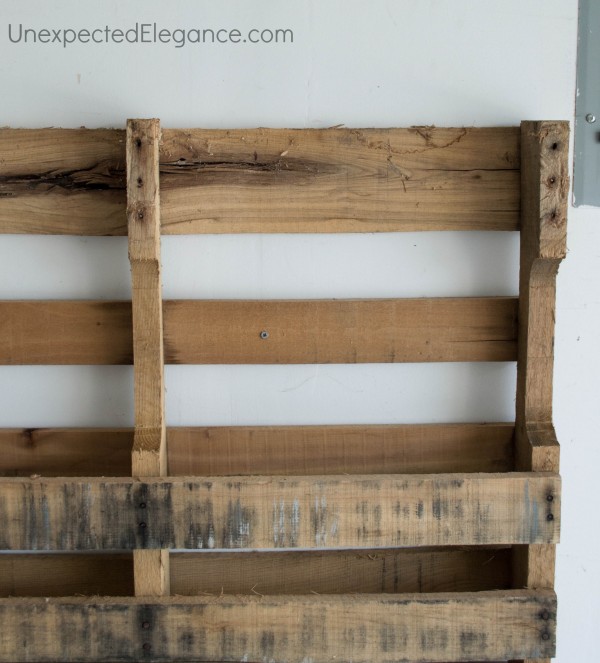 The center space of the pallet is the perfect size for small pieces of wood and things like rakes and brooms.  It's also thin, so it doesn't take up a lot of space.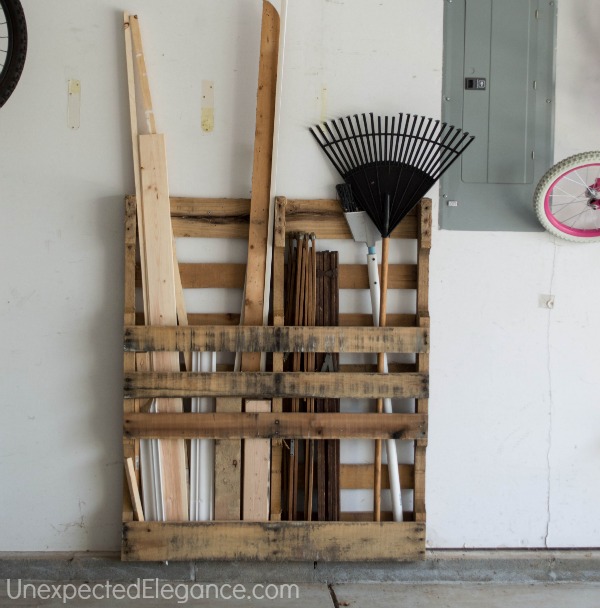 I love repurposing!!!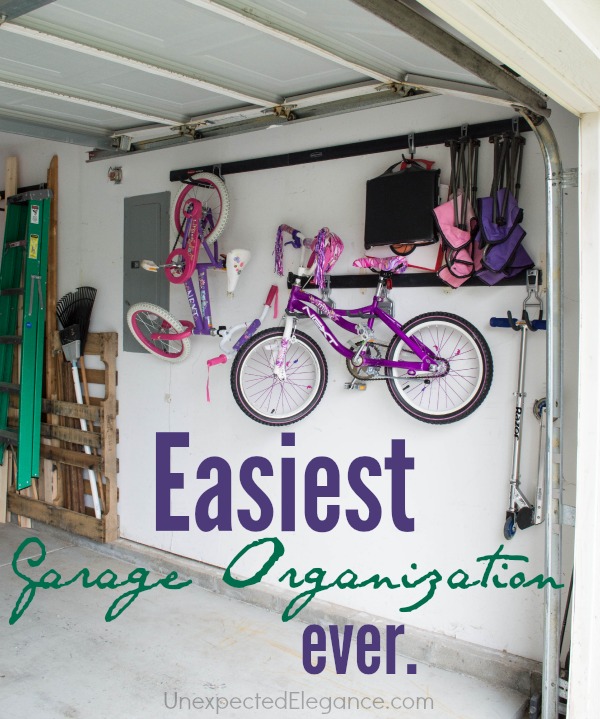 Do you have any free storage solutions to share?  I'd love to hear from you!