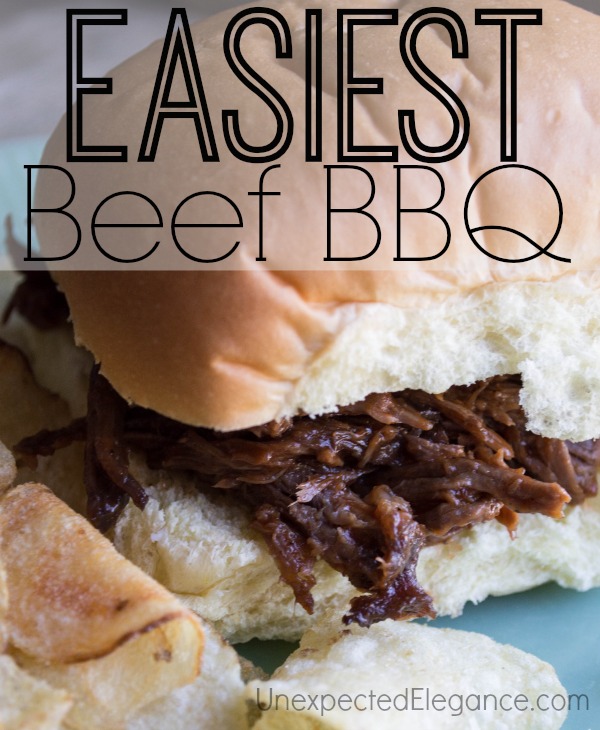 Most of you know that I grew up in Texas.  Texas has some of the BEST barbecue, in my opinion.   A year after we were married we moved to Pennsylvania and I had a HARD time finding some of my favorite foods like BBQ and TexMex, so I had to start making my own.  My mother-in-law introduced to me "Liquid Smoke" and I have been using it for years.
Here's my recipe for the EASIEST Beef BBQ you will ever make! 🙂
Ingredients:  Brisket or Roast (I almost always use a roast because they are cheaper.), bottle of Liquid Smoke (found with the BBQ sauce), bottle of favorite BBQ sauce.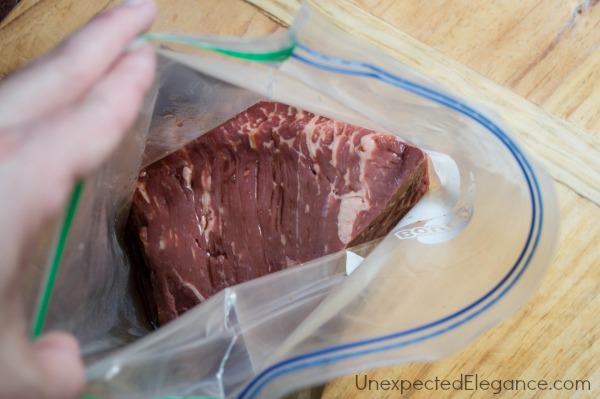 Put the meat in a gallon freezer bag and pour the entire bottle of Liquid Smoke over it.  Let it marinate for about 6 hours or overnight.
Pour the contents of the bag into a slow cooker with a little bit of water and set on LOW for approximately 8 hours.  The meat should be falling apart.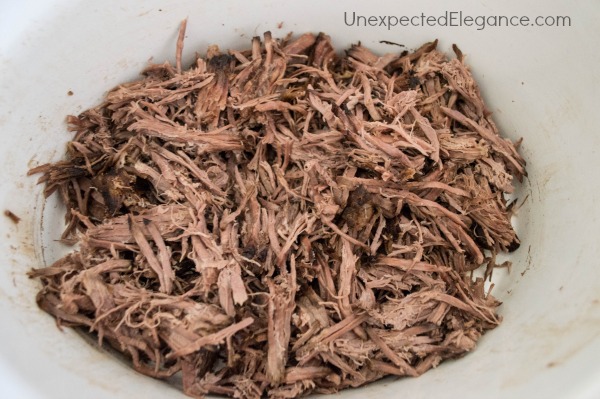 Take the meat out and shred it with a fork.  Also clean out the slow cooker of all the juices.  Place the shredded meat back into the slow cooker and lightly coat it with barbecue sauce.  Now its's ready to eat!!
I typically use a 2 lb. roast and it makes enough for our family of 4 to have two meals.
This is also a great meal for large get-togethers, because you can leave it warming in the slow cooker.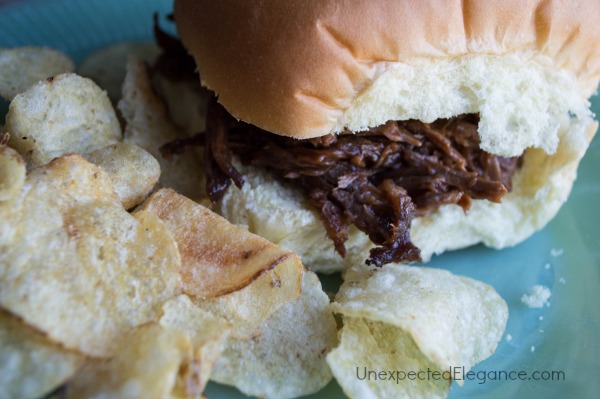 I'm telling you this is so good and takes very little work.  The hardest part is remembering to marinate it overnight! 😉
Check out another way to use this EASY Beef BBQ by making BBQ Nachos!