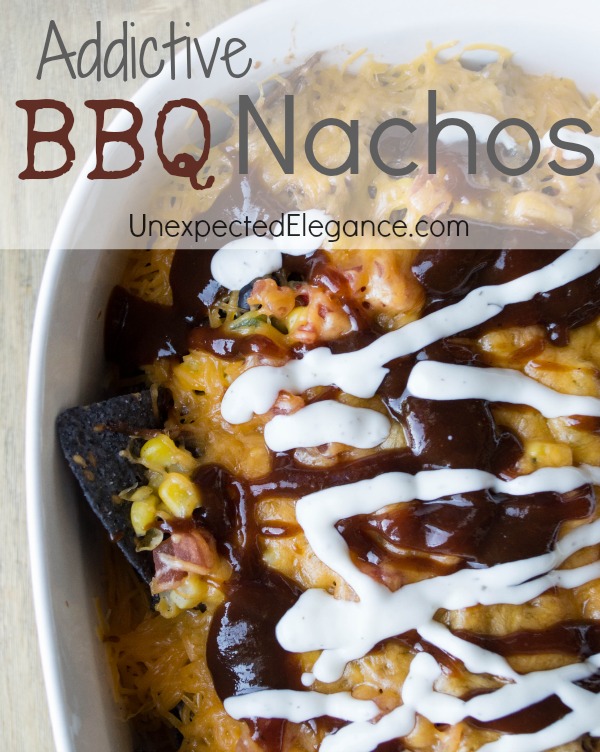 A few months ago we went on a weekend trip and stopped in Nashville, IN for the morning.  Before we left we decided to grab lunch at a local restaurant.  While we were ordering the waitress suggested we try their nacho appetizer, so without much thought we decided to go for it.  HOLY COW…they were delicious!!
Since we probably will not be back to that restaurant anytime soon (I can't even remember the name) I decided to try my hand at making my own.  JackPOT!  The turned out just as good or better. 😉  The original version had pulled pork, but I decided to use shredded beef BBQ  instead.
Ingredients:  slow cooker beef, shredded cheddar cheese, ranch dressing, favorite BBQ sauce, frozen bag of southwest blend veggies, red onion, tortilla chips
To start:  Pour a bag of frozen southwest blend veggies on a baking sheet and place it under the broiler for about 5 minutes.  The veggies should start to darken a little.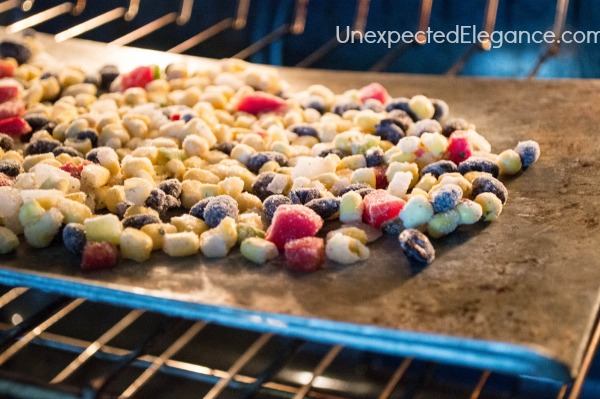 While they are roasting, heat up the meat (if you are using leftovers) and chop a red onion.
Then assemble in a deep oven safe dish in this order:  chips, meat, veggies and onions, cheddar cheese.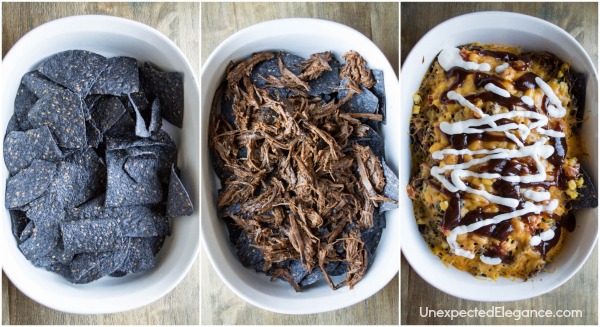 Place the dish back under the broiler for just a few minutes to melt the cheese.
Top the nachos with drizzled BBQ sauce and Ranch dressing!!  We can totally make a meal off of this.  My suggestion is to put more meat and veggies than chips.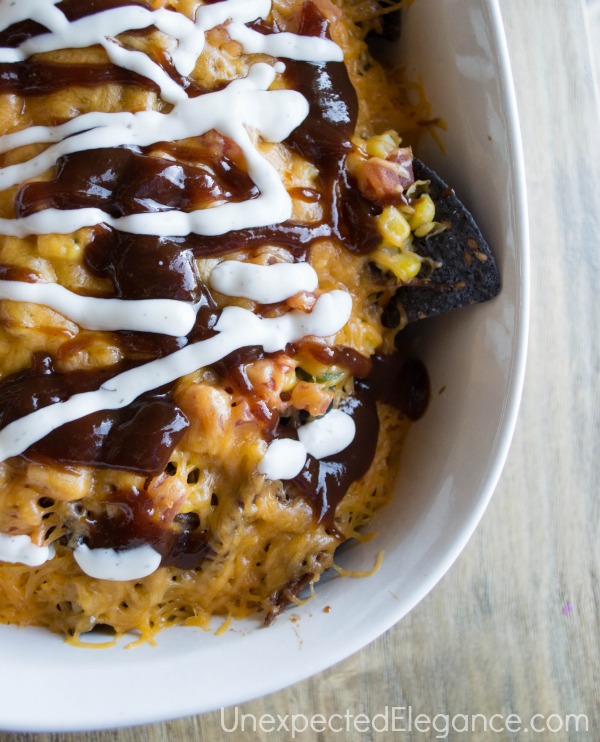 These BBQ nachos are seriously ADDICTIVE!  They are so good and we have been making them OFTEN.
I normally make my slow cooker Beef BBQ at the beginning of the week and will serve as two meals.  The first night we either eat it on buns or by itself with sides and the second night I will make these nachos.