Looking for an expensive and sturdy outdoor table? Get a step-by-step tutorial for making an EASY, DIY outdoor table that won't break the bank!
A few years ago I did a DIY outdoor table using some scrap decking from my neighbors.  It was a Roadkill Rescue challenge, so I was supposed to use something that was free.
The table has held up, but after 4 years, it was time for a new top.  The sides were sagging and it was just really sad looking!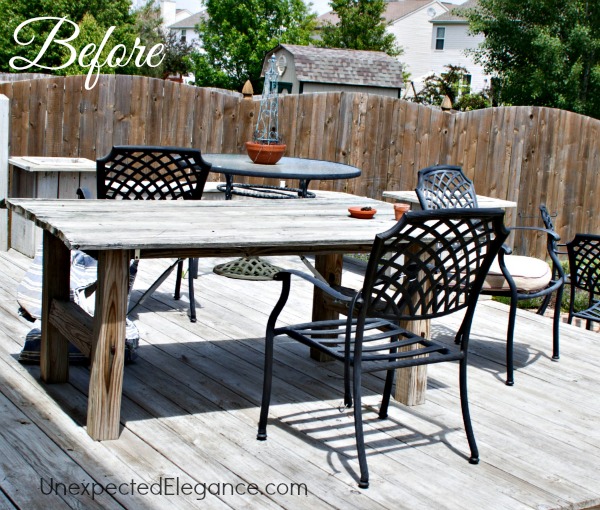 I re-purposed the base by simply removing the top. Here are the basics of how I made it:
 

I started by making a box from 2×4′s. (They were originally stairs to a play structure.)  

I cut three at 21″ and two at 54″.
I assembled them using 3″ deck screws, longer boards on the outside and the shorter boards on the inside with one in the middle for support. Use a square on the corners to make sure they are "square."

 

I used deck posts (4×4′s) for the legs.  I cut four at 28″, then used a level to make sure the legs are "plumb."  That means straight! 

 

I also added supports in-between the legs, using lag bolts.  
You can see the full set of instructions in the original post.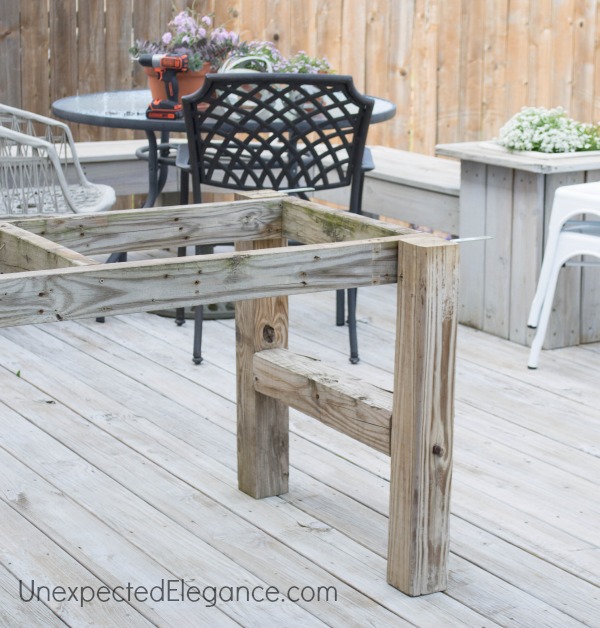 To freshen it up a bit, I painted it a distressed white.
The new top was VERY simple to construct!  I bought (2) 12 ft. pieces of treated 2×10's. (You can find them with the decking materials at most hardware stores.)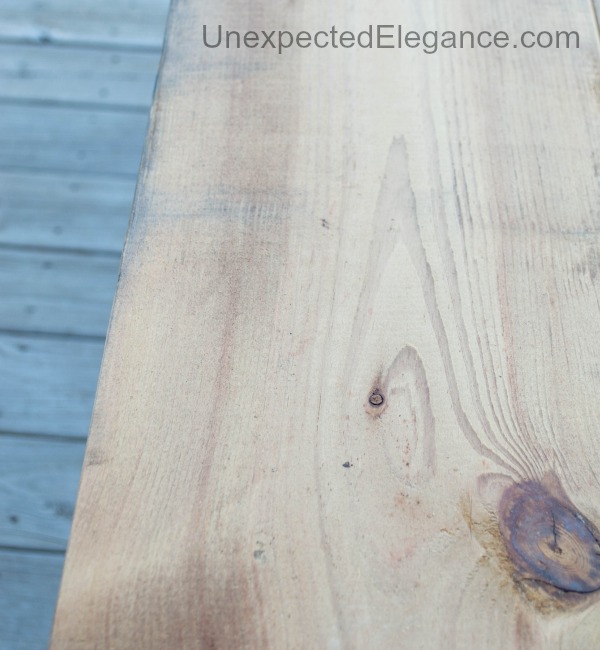 I cut each piece of wood in half (at the 6 ft. mark).  Then used a pocket jig (also purchased at most hardware stores).
Here's the actual jig that I have and love: HERE.
I worked my way down one side of each board starting at 2″ from the end for the first set and then every 6″.  You should only do this on 3 of the boards, leave one without the pocket holes.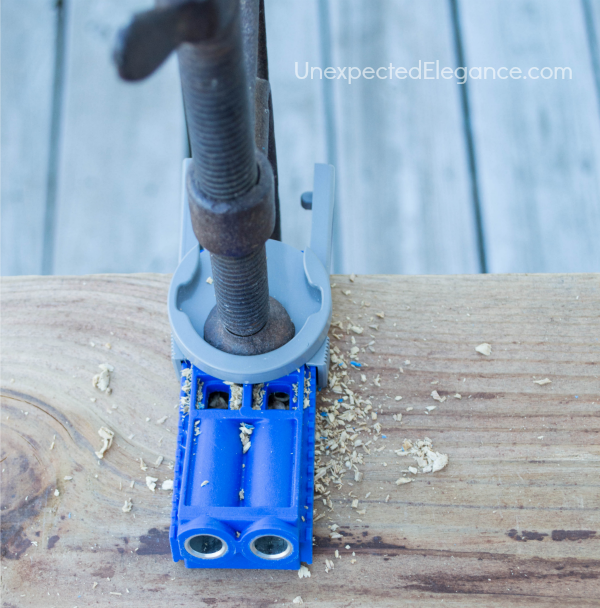 Then I laid the pieces out on a flat surface and screwed them together using 2 1/2″ screws.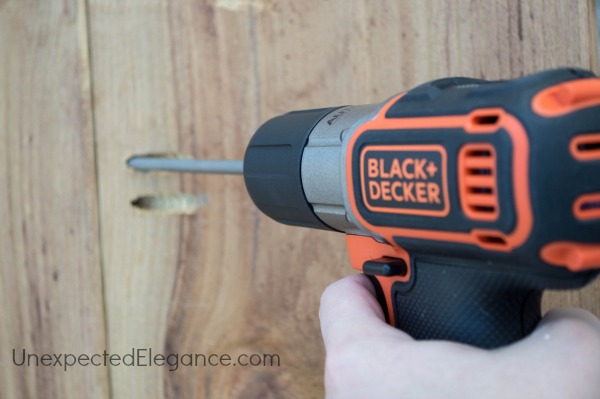 It should look like the picture below when you are finished.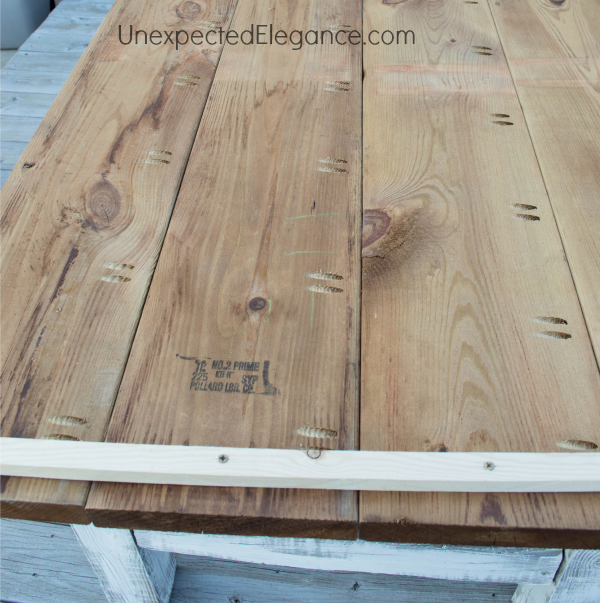 For added support, while I was moving it, I attached a piece of scrap wood on each end.
I used a tape measure to center the new top on the base, then used a square to make sure everything was straight.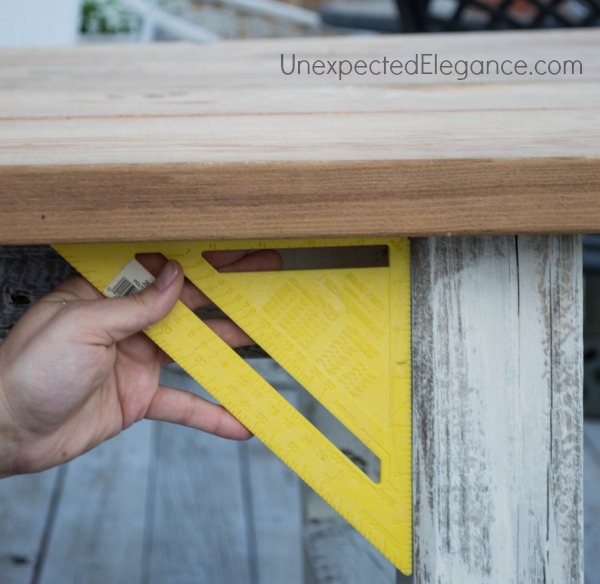 To secure the top to the base, I used "L" brackets coming off of each leg.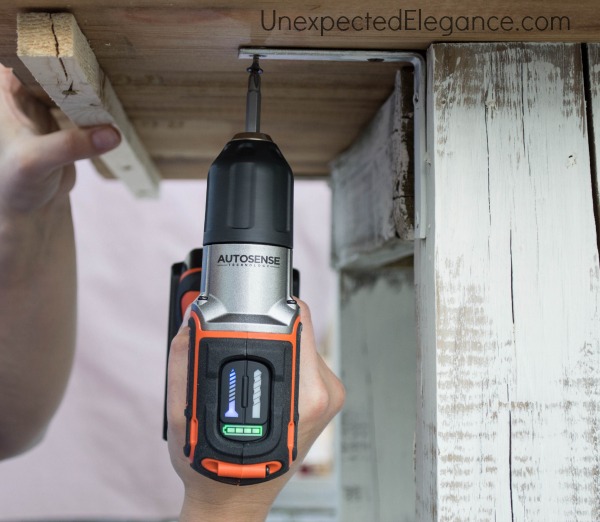 The new top is so much more sturdy and I only spent around $35 for the wood and screws.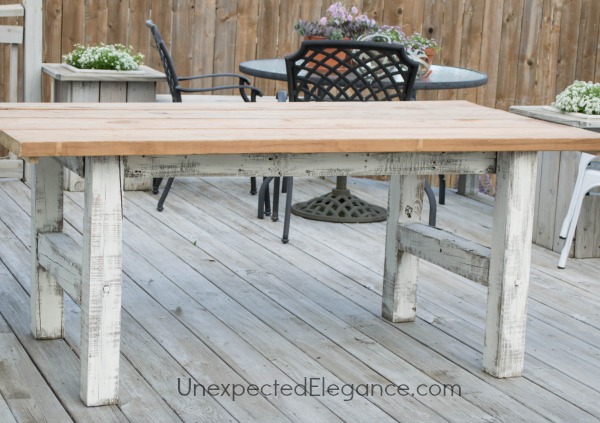 The top took about an hour to construct, so if you were making this table from start to finish, expect it to take about 2 hours.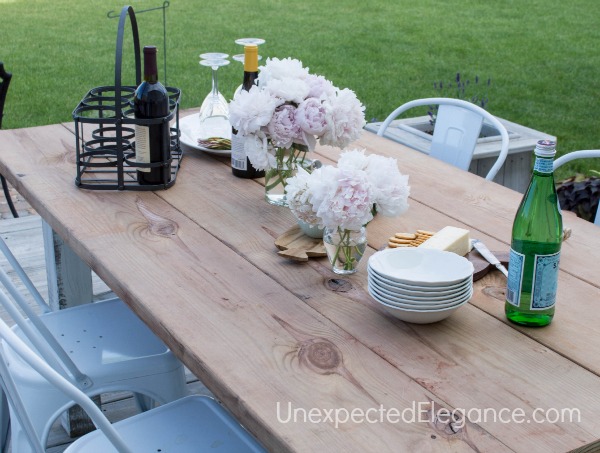 Now we have a large, STURDY table where we can eat on nice evenings!