This is a sponsored post written by me on behalf of the Chinet® brand . All opinions are 100% mine.
Spring is in full swing and summer is right around the corner!  I don't know about you, but I love how this time of year brings everyone out of their homes.  We have a really great neighborhood and sometimes I feel like we are pretty close to something you would have seen back in the 1950's.  We are always in each other's yard or down at the pool during the summer. Hopefully you find your neighbors fun to be around!?!  Do you have neighborhood get-togethers?  If not, why not throw a fun party with some friends? I love having impromptu gatherings and most of the time it involves food.  So whether its a planned party or spur-of-the-moment, here are some of my best tips!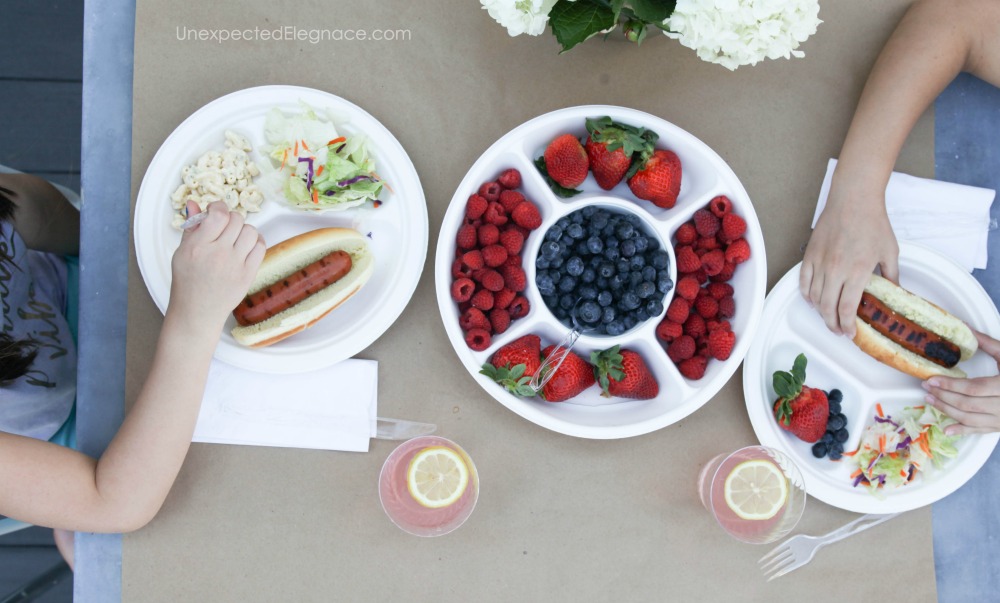 Tips for hosting a neighborhood BBQ:
1.  Don't do all the food yourself!
Have everyone bring a different side dish or dessert.  If the crowd is large, separate dish types by last name.  For example, have A-L bring a side dish and M-Z bring dessert!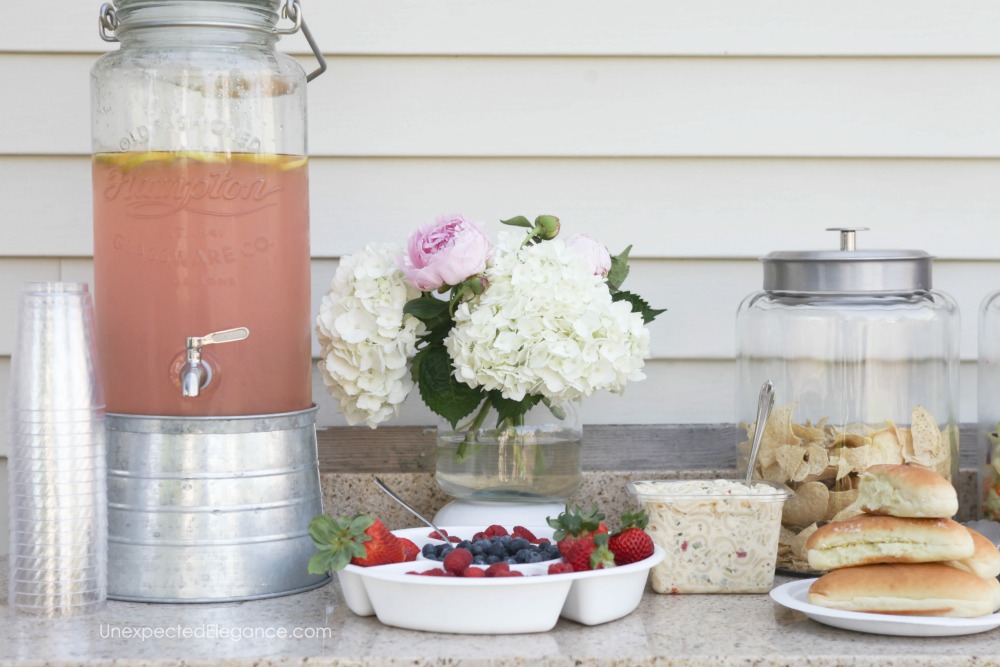 2.  Have a designated drink station.
This helps with the flow and can be set up away from the food.  Depending on the size of the crowd, you could also have a special table with just kid's drinks and another one just for adults! 😉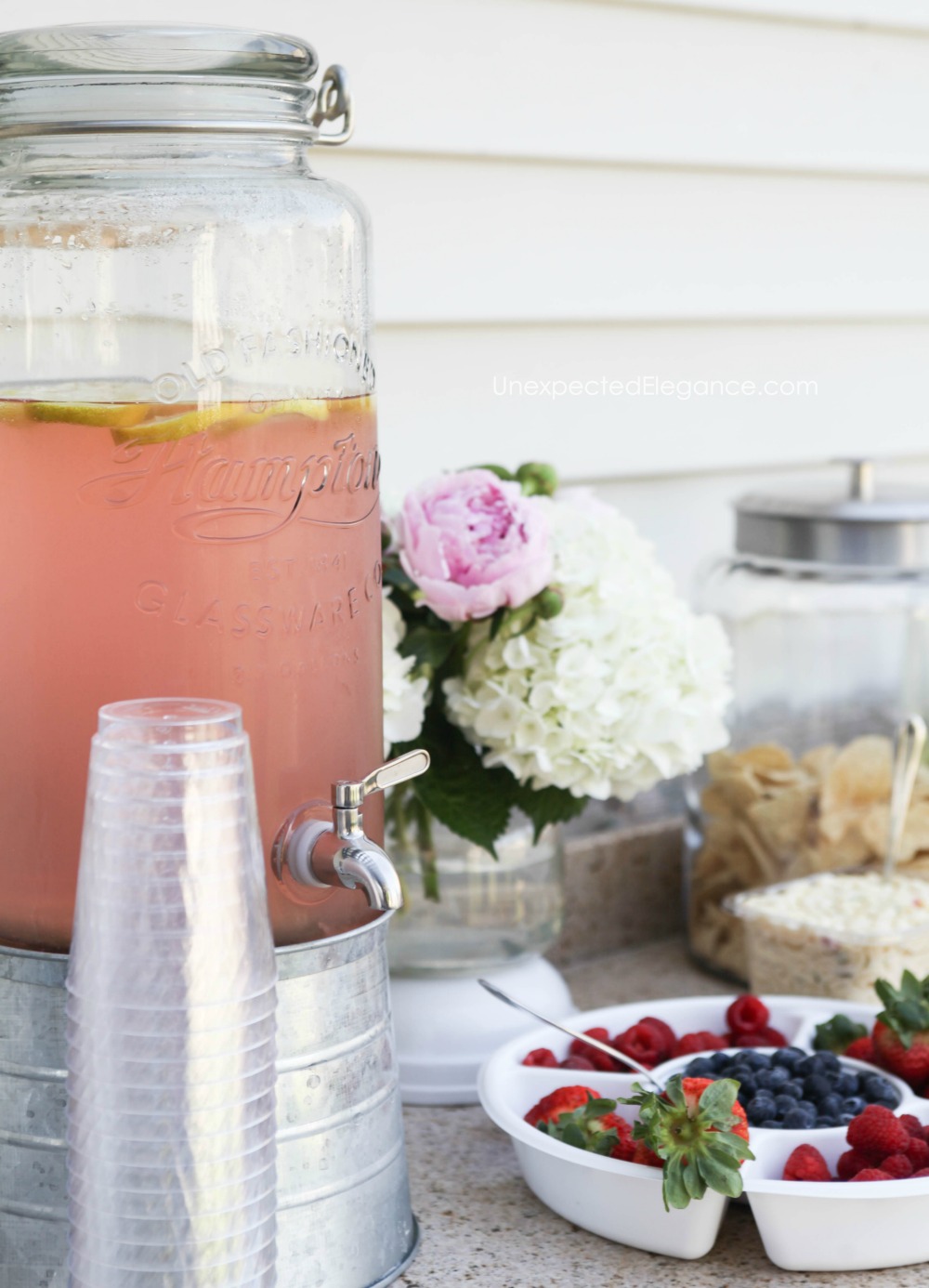 3.  Set up a condiment station.
Make sure NOT to forget the condiments.  This is sometimes an after thought, but if you plan ahead you won't forget this important item.  Having the condiments away from the food will also keep the food line moving a little quicker.
4.  Use large glass containers to keep food covered.
Something like these large jars works really well for all sorts of food, even pasta salads!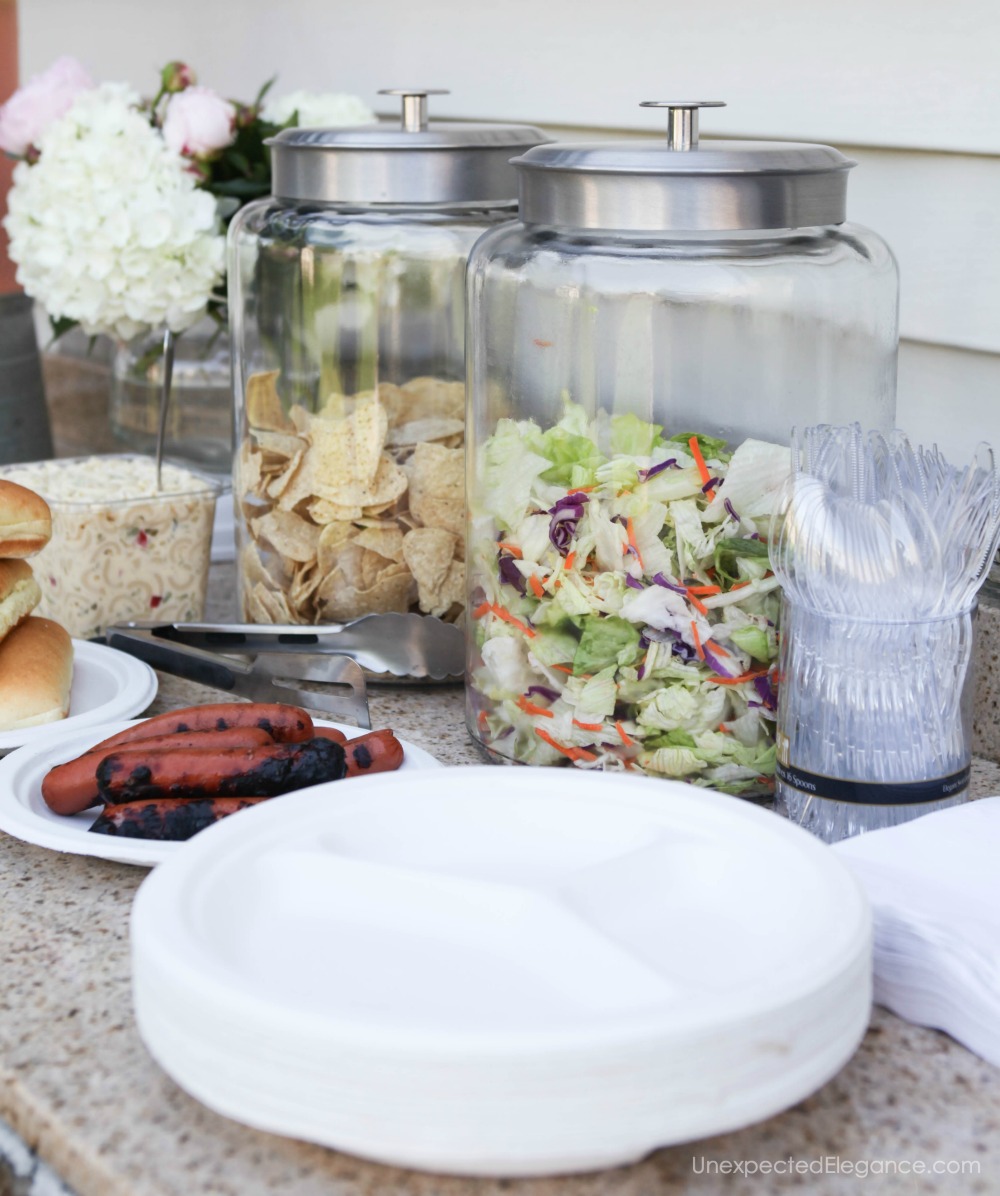 5.  Use disposable plates, napkins and utensils.
Not all disposable plates were created equally.  Make sure you find a product that is sturdy!  I love Chinet® Classic White™ products, because they offer premium strength so you don't have to worry about spills and leaks.  They are even cut resistant!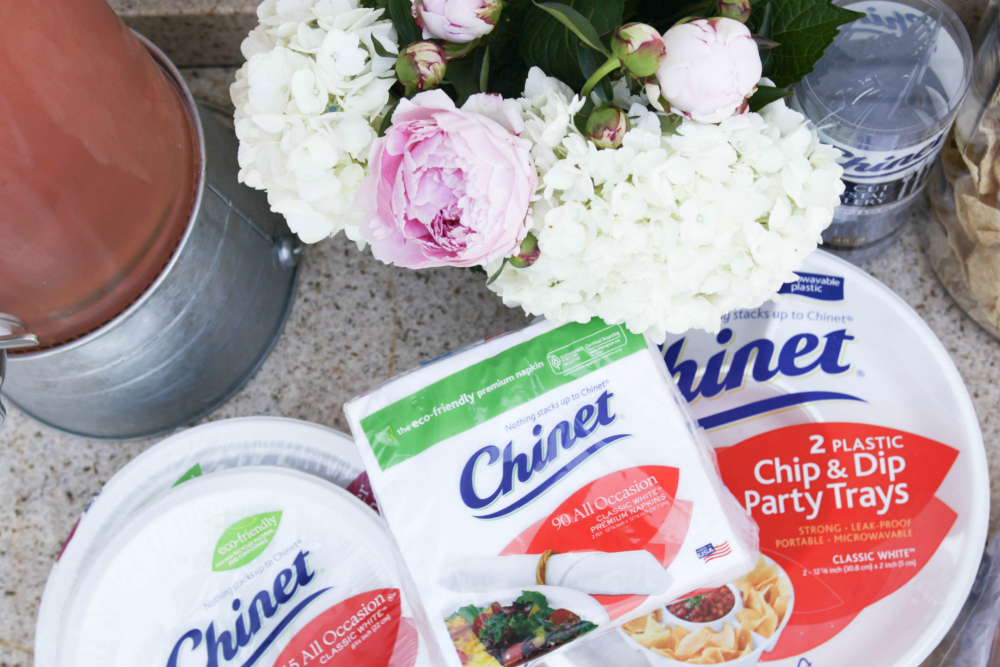 Chinet® Classic White™ products are strong enough to serve the heaviest, messiest meals with style and are made from 100% pre-consumer recycled material that can be composted after use.  (You can feel good about not having any dishes after the event!!)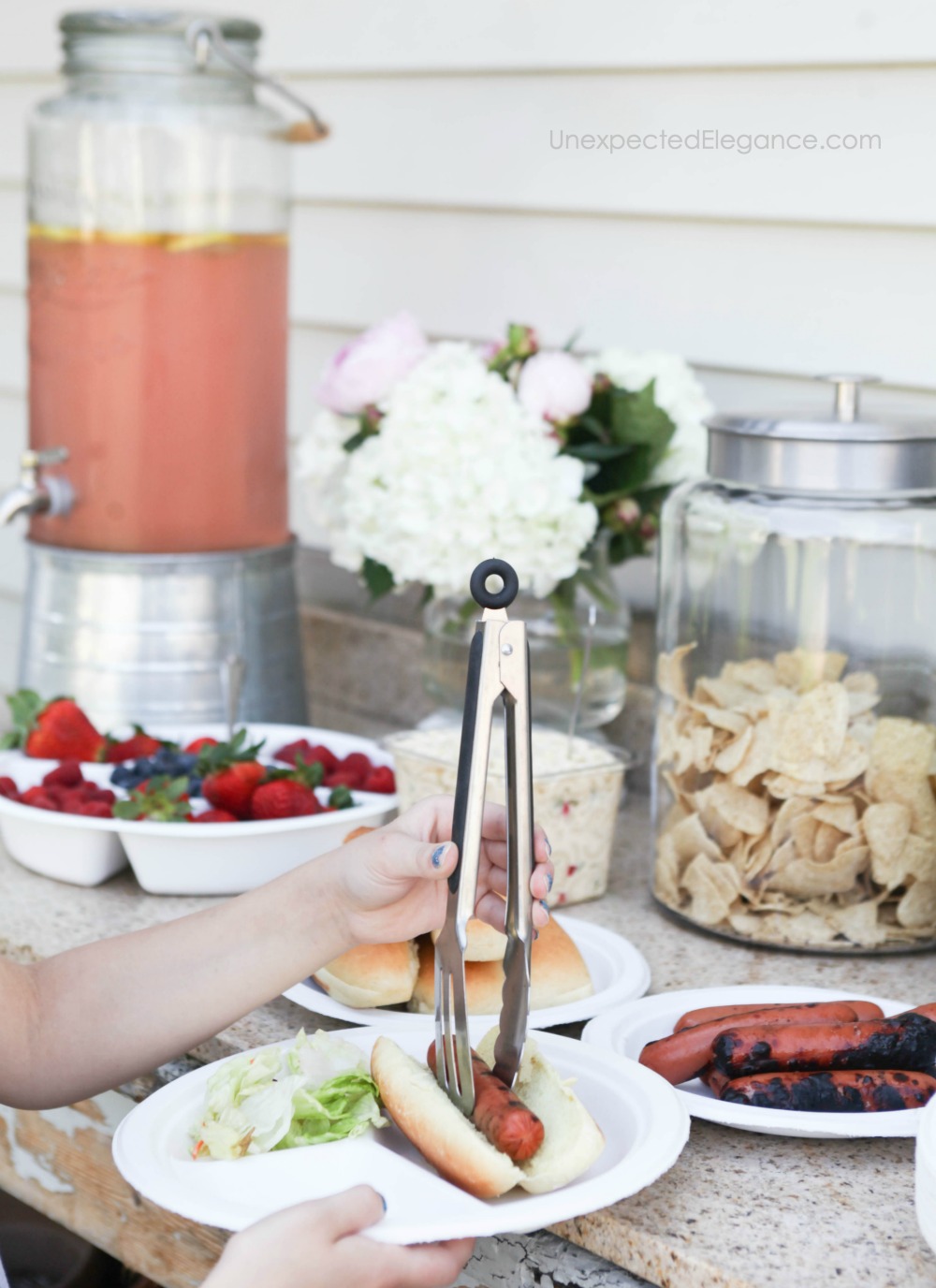 The other benefit to using disposable plates and utensils is that everything coordinates easily. Chinet Classic White products have an elegant white color that complements any décor and doesn't take away from showcasing the food.  They are even made in the USA. Click here to learn more.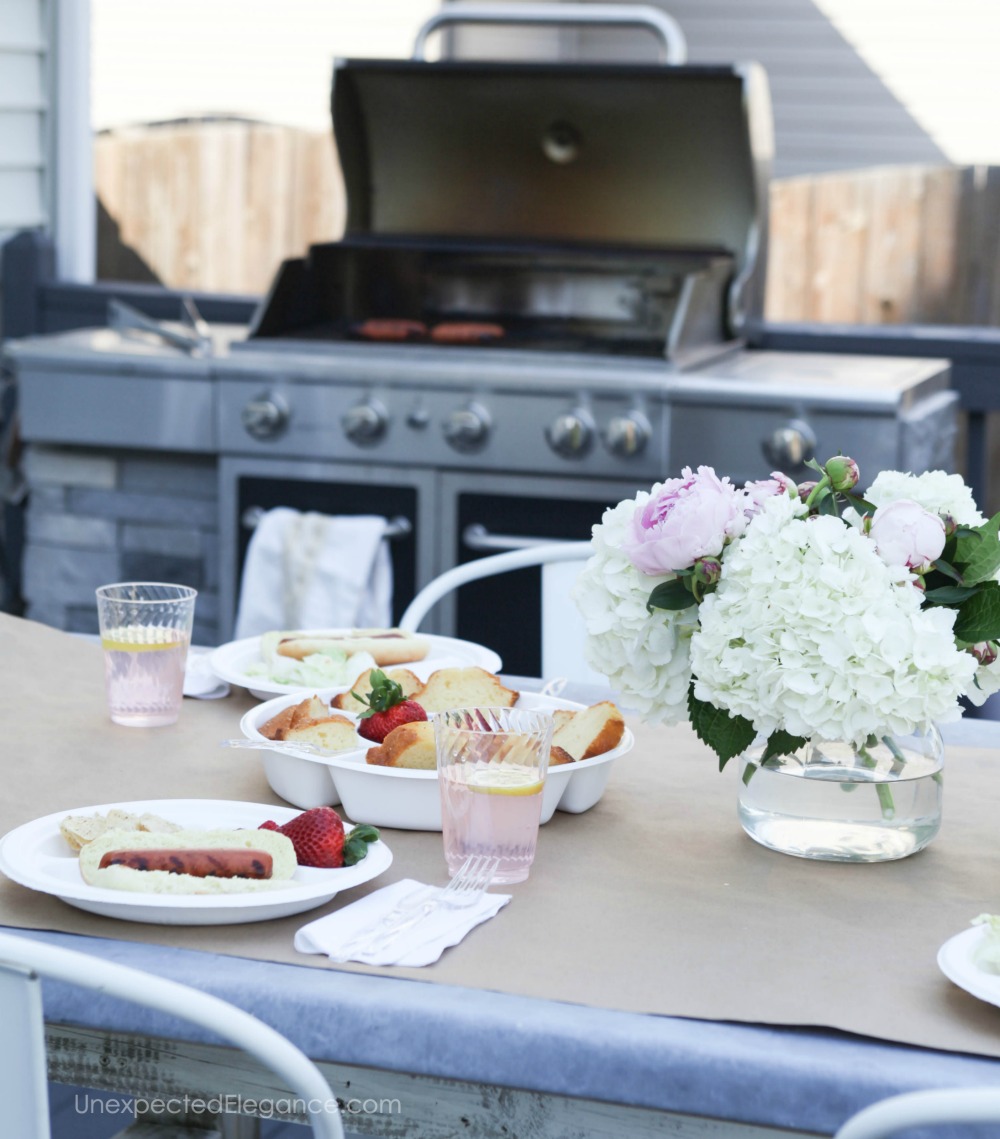 The Chinet brand makes entertaining easy, no matter the occasion. Their plates, platters and napkins mean even you can spend time socializing instead of being stuck on cleanup duty. 😉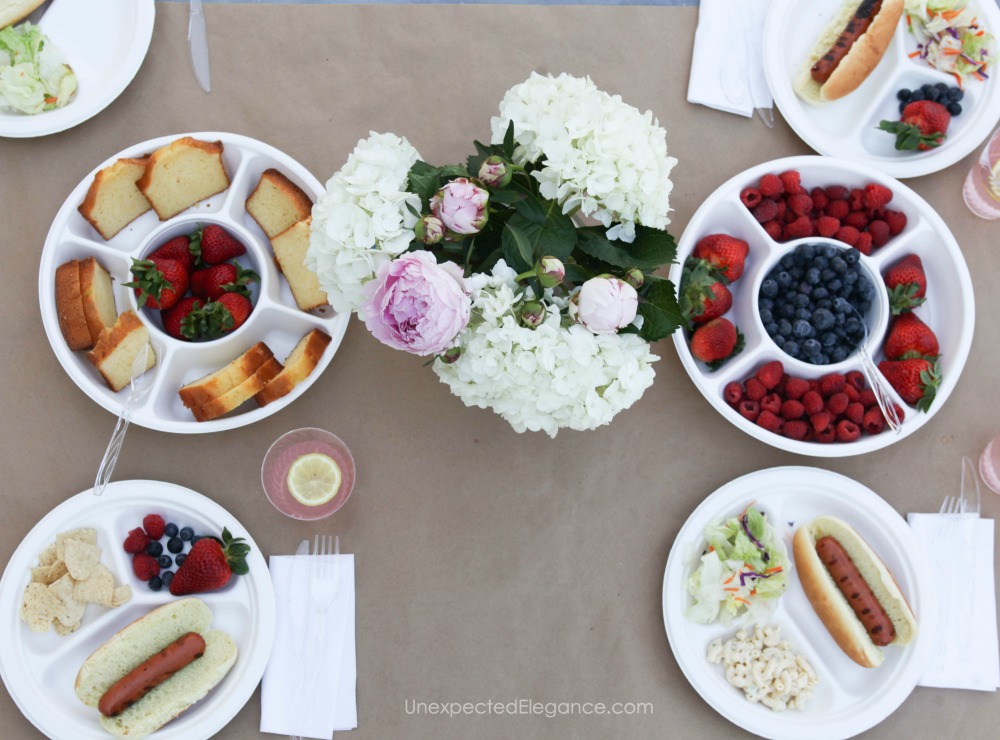 6.  Activities!
Have some games set up in the yard for kids to play while the adults are having some "adult conversation," even if it's just a few balls.  If a large group of kids are together, they can always come up with some game involving a ball! However, kids aren't the only ones who enjoy playing games.  Set up some adult games, like darts
, croquet
 or washers
.
7.  Have a few trash cans set up around the yard.
Having a designated area for trash makes it easier on you!  If you are using disposable plates and utensils, it will make clean-up a  snap because everyone will be "pitching-in."