This DIY Outdoor Pendant Light tutorial is a great way to brighten your space and spend more time on the deck in the evenings!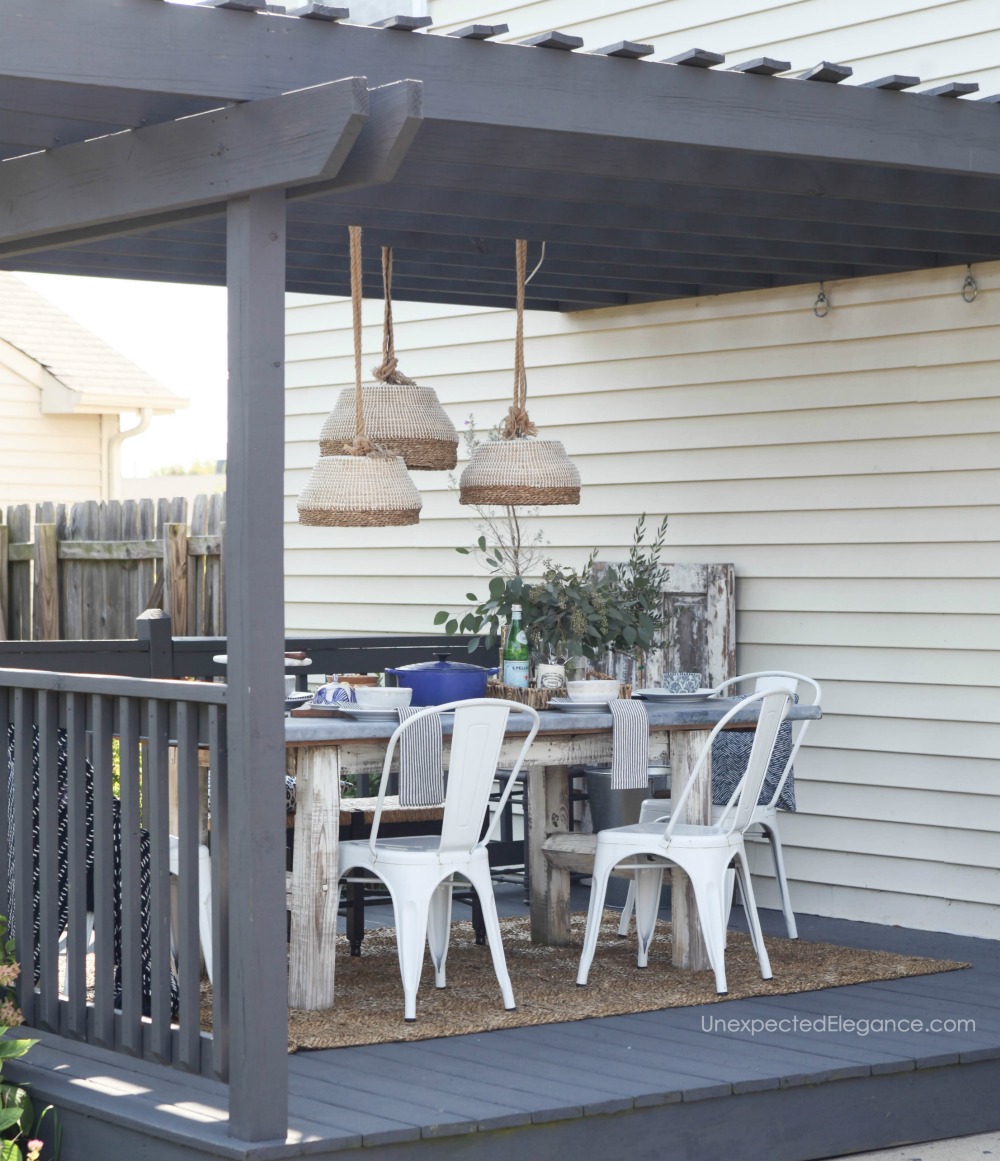 Last week I decided to switch my patio furniture around.  My table used to be on the opposite deck, but I wanted to put it under the pergola so we could add some lights.  Fall in Indiana is awesome and we tend to eat outside and entertain so much more this time of year.
I didn't want to spend a lot of money, so I came up with this solution…and I LOVE IT!  What do you think?  I used 3 baskets I found at HomeGoods and just added light kits.  Here are the details, in case you want to make your own DIY hanging light fixture!
DIY pendant light supplies:  baskets, light kit, decorative loop, rope, and hook (to hang).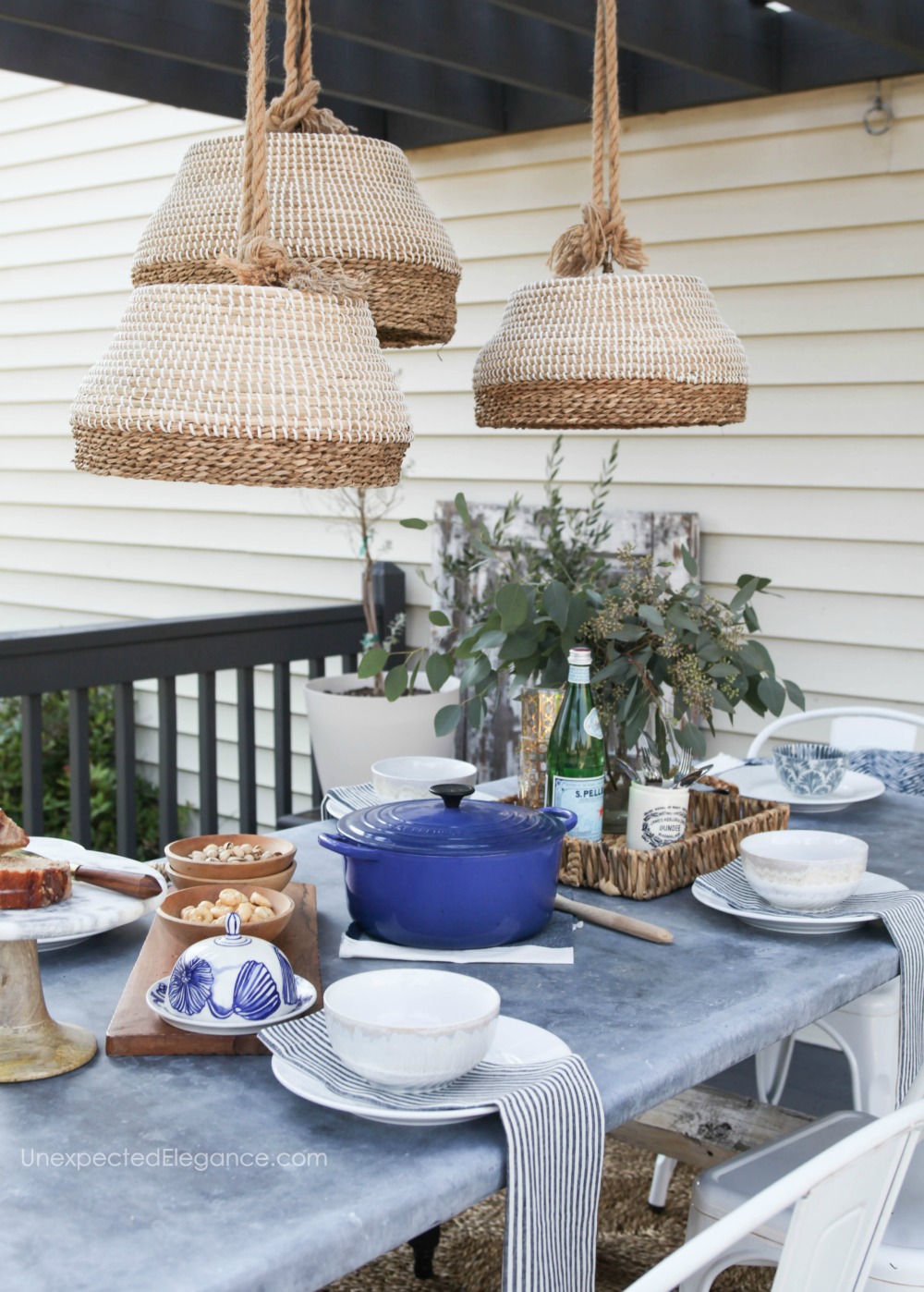 Here's how to make a hanging lamp out of a basket…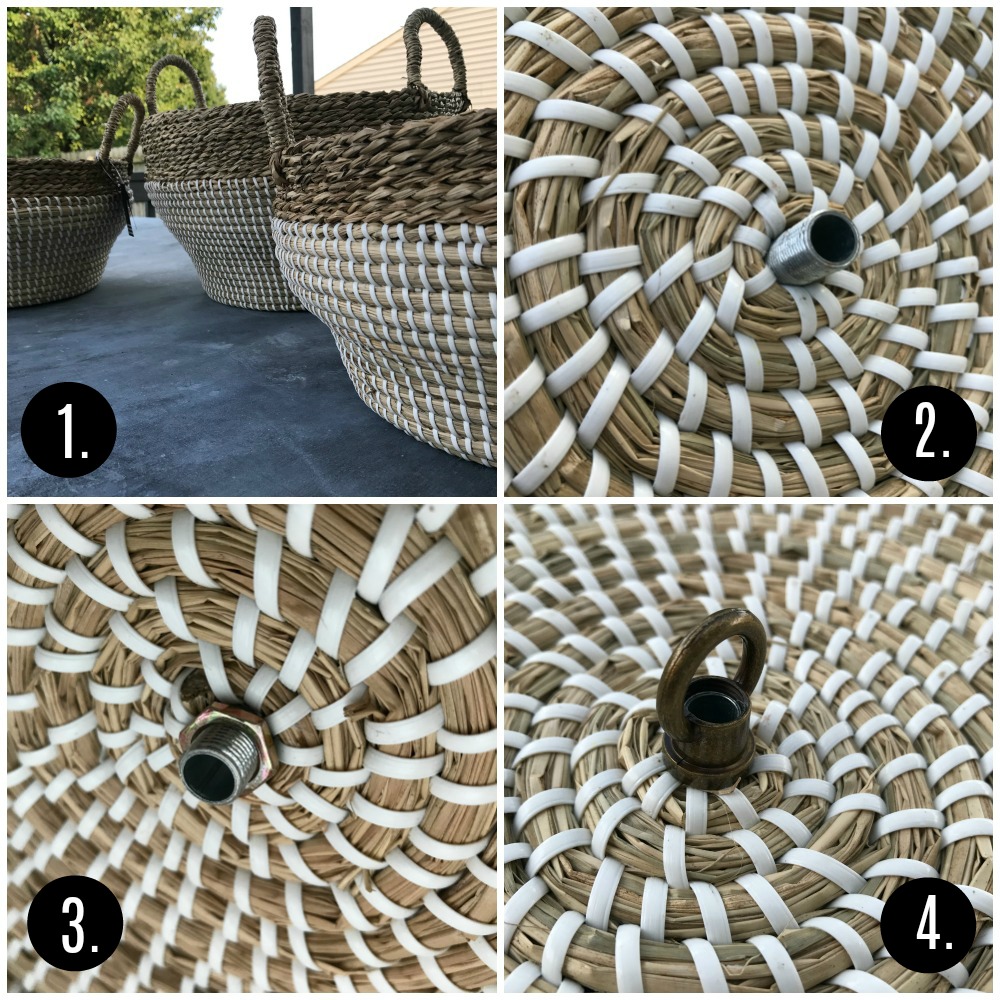 For this to work, you preferably need a basket woven like the picture above.  Start by removing any handles.
Push the metal cylinder (nipple) through the bottom of the of the basket, leaving exposed threads on both sides.
Attach a washer to the nipple on the inside of the basket.
Screw on the loop to the nipple on the outside of the basket.
Thread the lamp wire through the nipple, then follow the instructions on the package for the lighting kit.
Attach a rope through the loop and secure to your structure with a hook.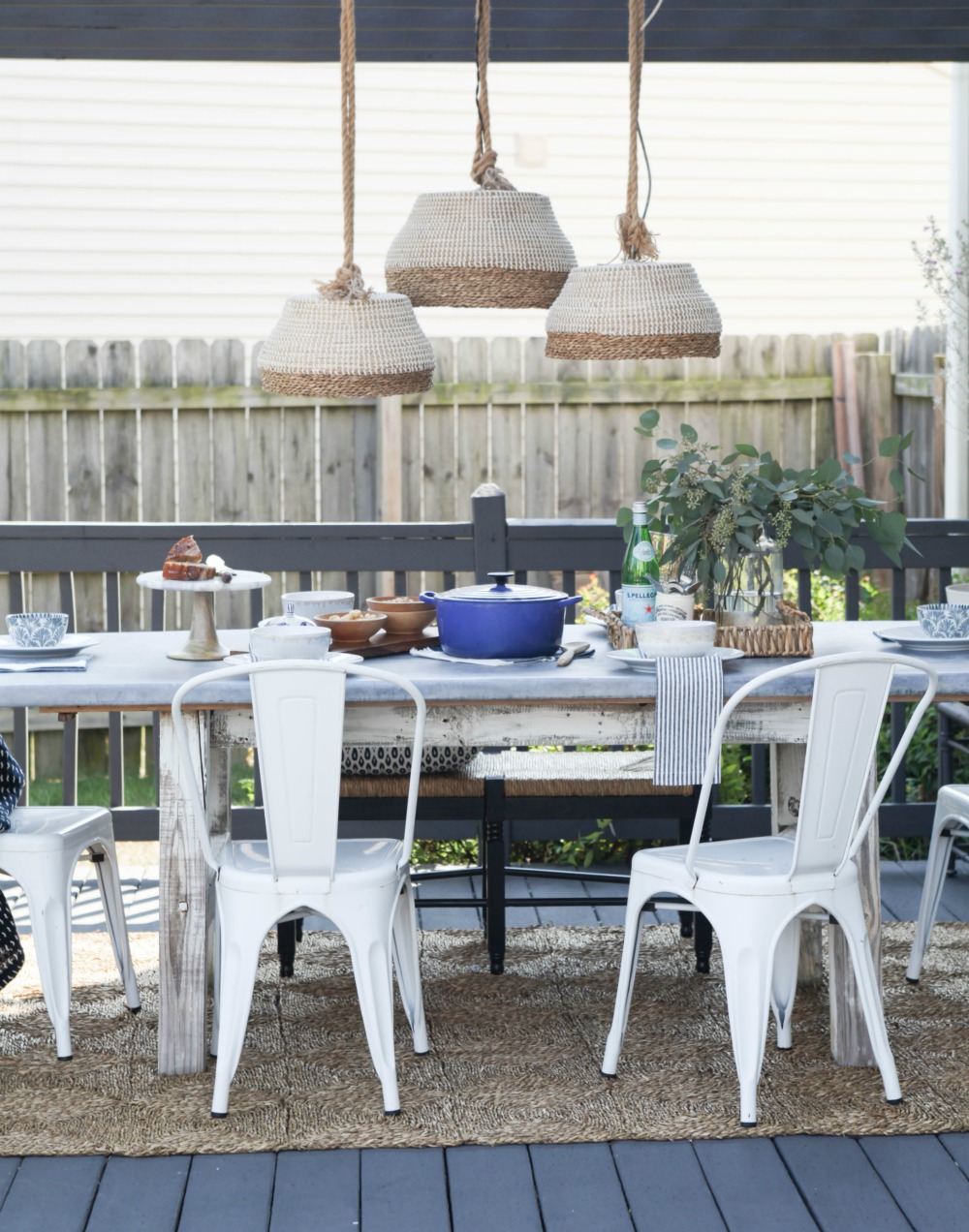 These lights are not weather resistant, so I designed them to be taken on and off very easily.  I use an extension cord to plug them in when we are using them and then take them down when we go in for the night.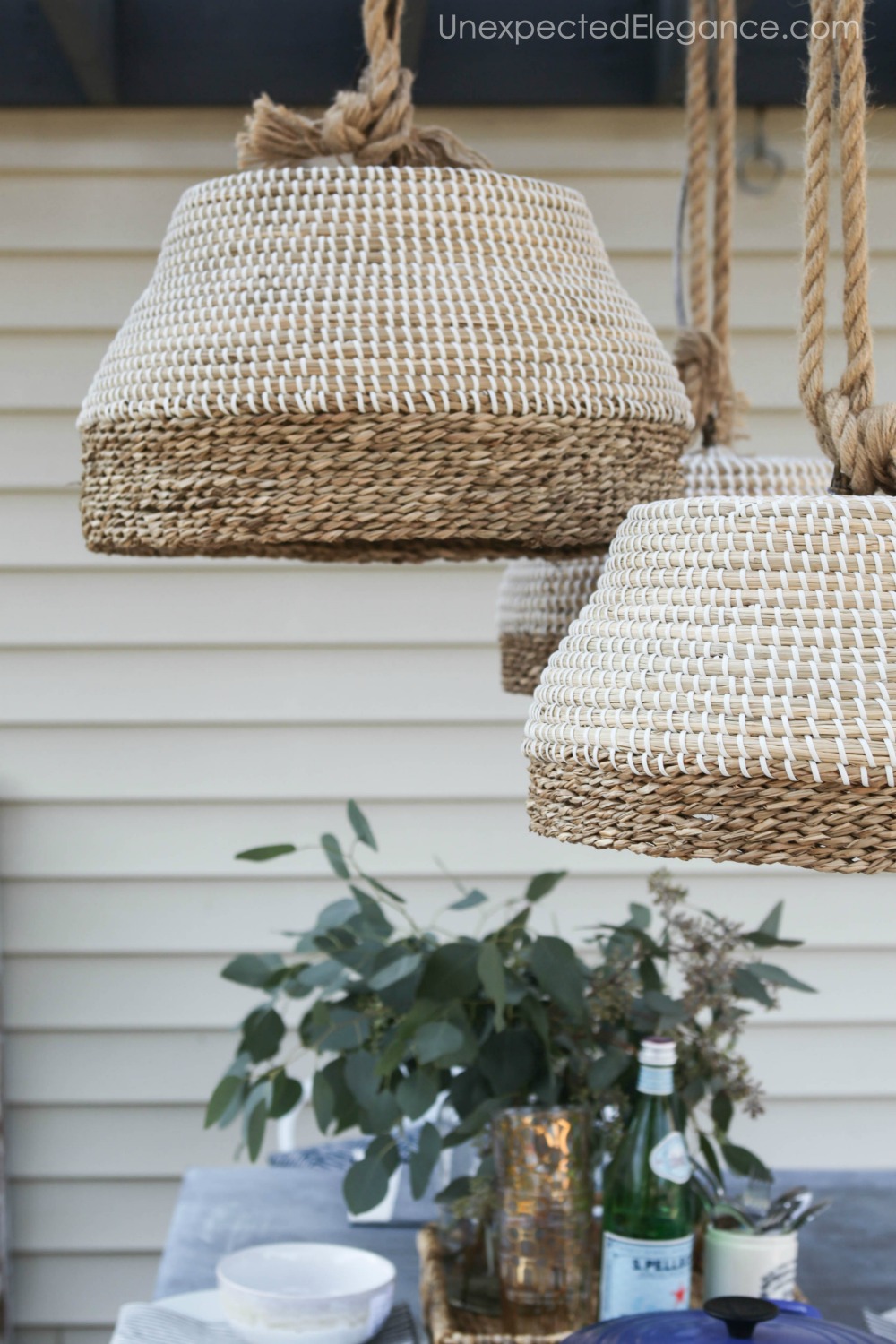 I made the rope like a big loop, so it can just slip it over a hook I have attached to the underside of the pergola.  It needs to be simple or I won't want to use it regularly! 😉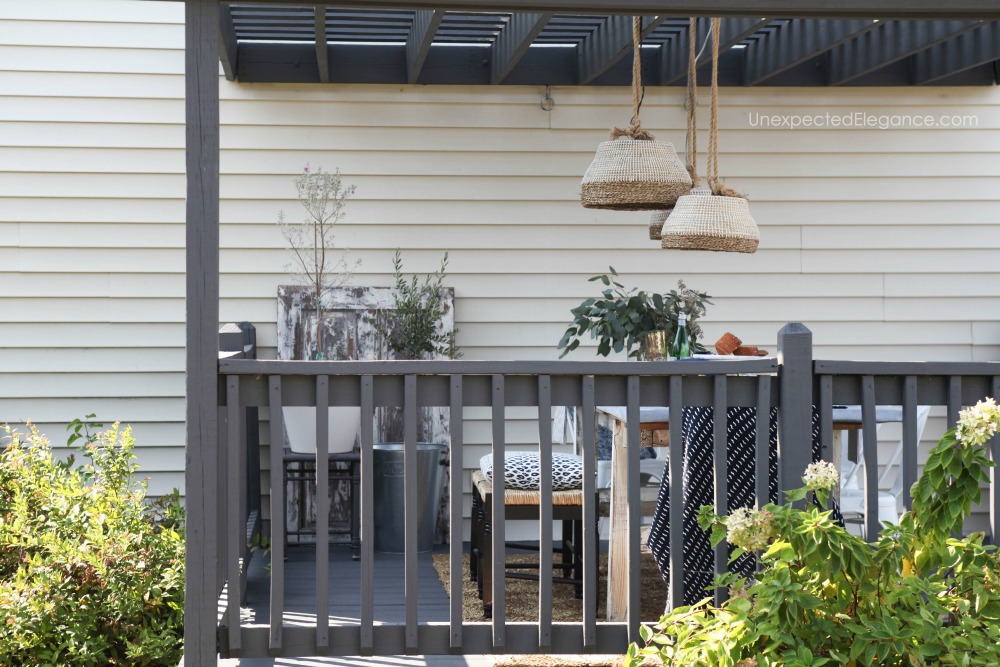 This spot is perfect for spending the evening outside around a meal!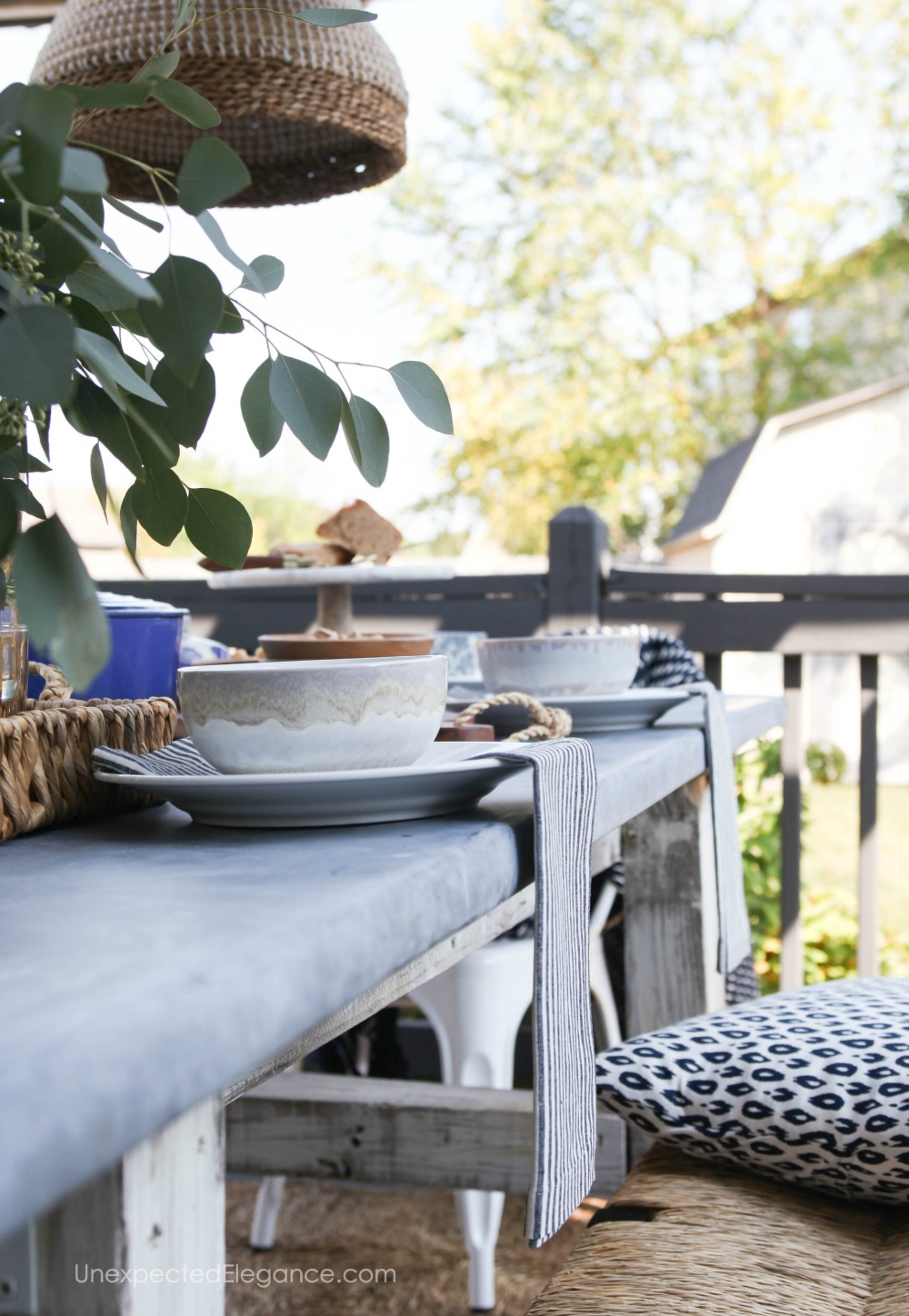 For more DIY lighting projects, check out these: 20 DIY PENDANT LIGHTS & DIY JUTE CHANDELIER