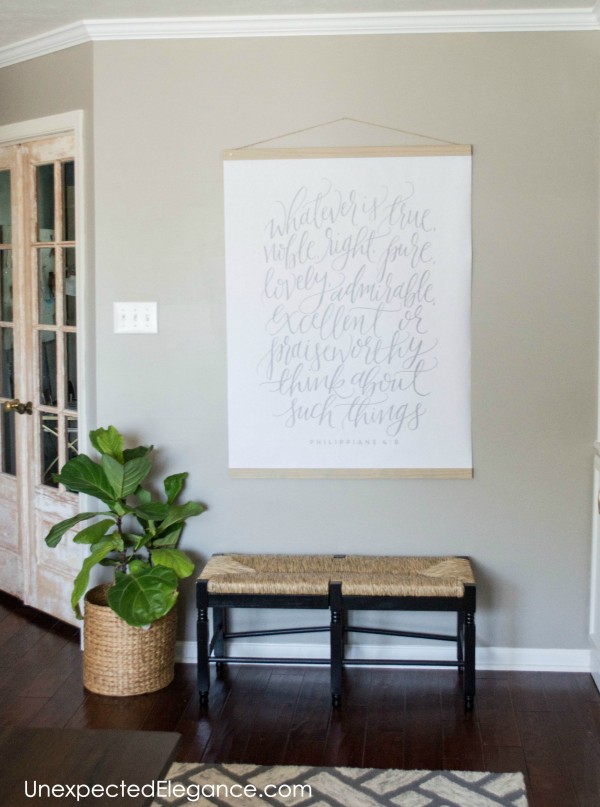 I am always on the lookout for LARGE artwork.  I love bigger pieces that can fill a space…partly because I'm lazy! 😉  If I only have to find one thing, instead of 5 or 7 (work in odd numbers) it's easier.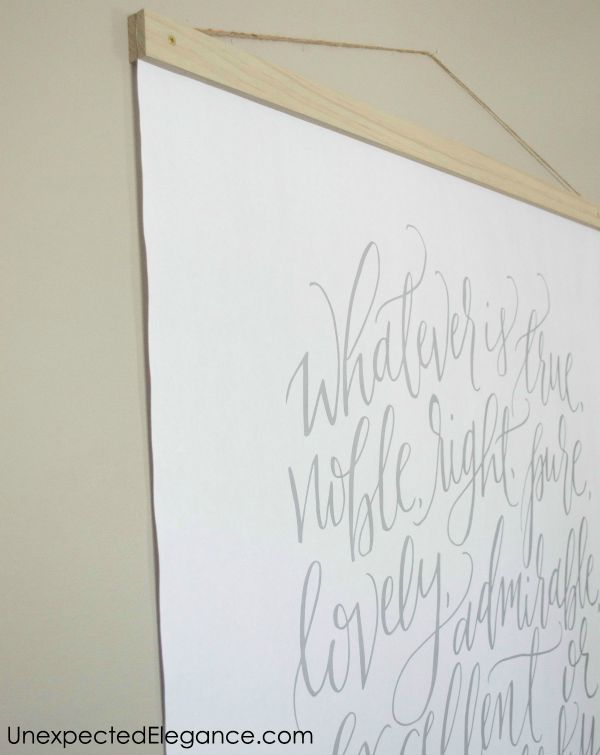 So I came up with beauty about a year ago….for around $14.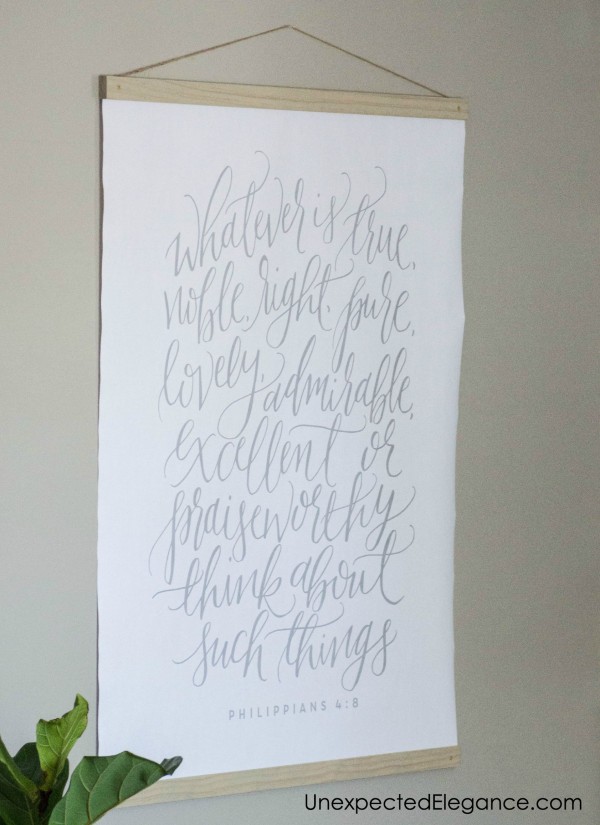 I had this artwork temporarily in the living room, but right now it's living in the loft.
I bought the print from Printable Wisdom on Etsy for $6, then took it to Staples and had it printed on their black and white, 36″x48″ printer for $8.  I already had a chart print that I made previously, so I just swapped out the prints.  Easy, peasy!  The great thing about this project is that you can either make your own or purchase something, as long as it's in black or gray ink.
For a full chart tutorial and price break down, check out the post DIY Large Wall Art.