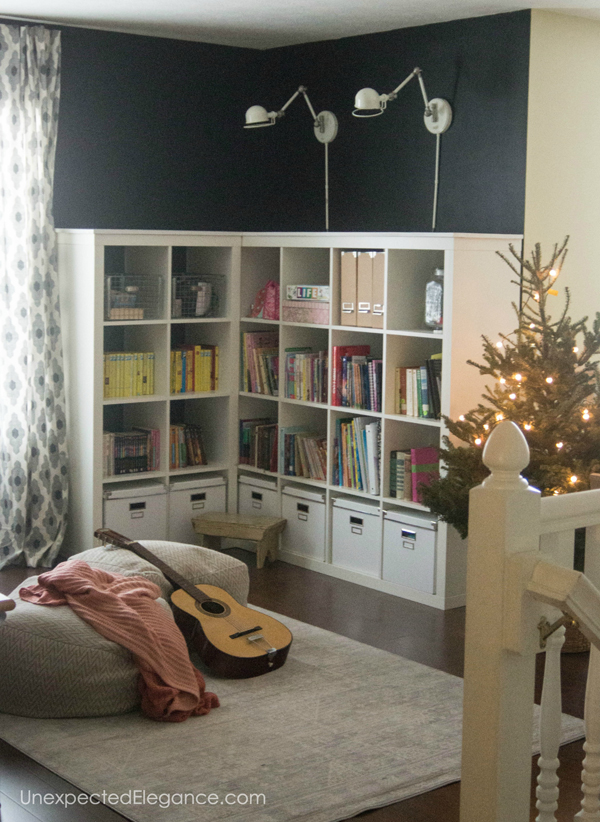 Sadly, my girls are growing up.  (I knew it would happen but I didn't think it would happen so fast…even though everyone told me it would!) This loft area has served as their playroom since we moved into our house in 2008 but it was in need of some updating now that they are older.  Don't get me wrong, they still "play" from time to time but their interests have significantly changed.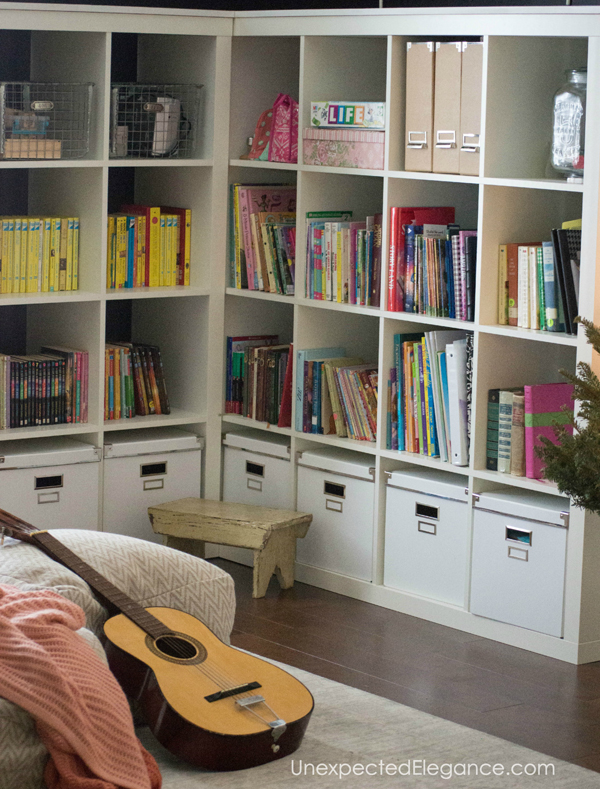 My older daughter loves to read, as you can see from our bookcases and my youngest loves art (of any kind).
Here was what the space roughly looked like before the makeover.  I say roughly, because it was seldom this clean.  You can find the post for this room by clicking on the photo.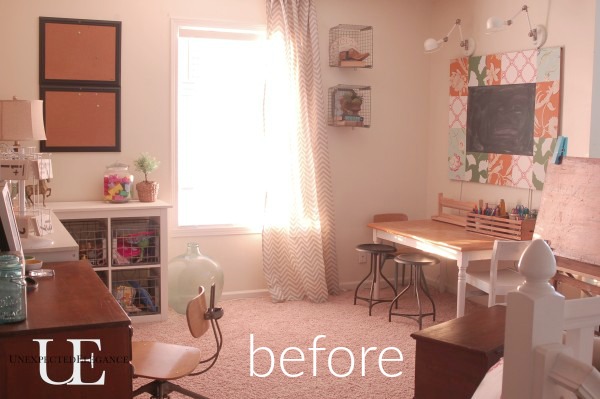 My oldest asked for some big pillows so she could read on the floor and hang out with her friends.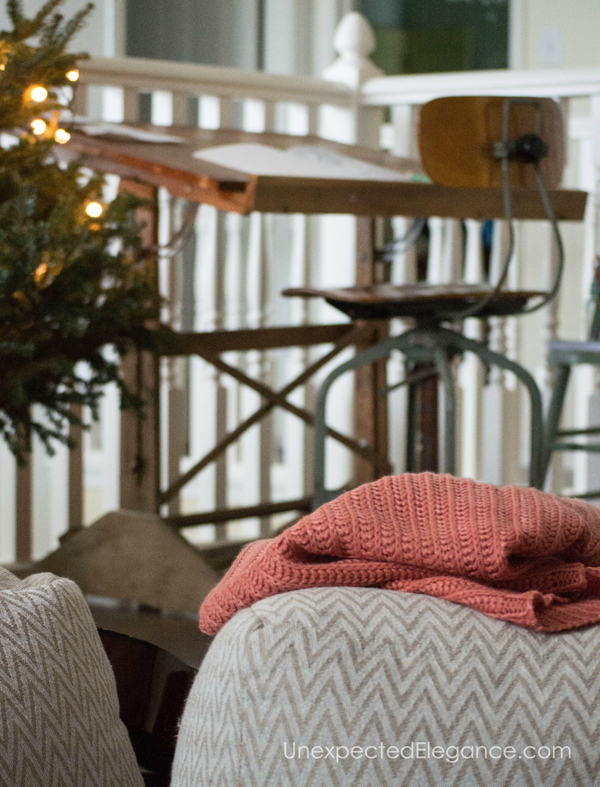 She's also learning to play the guitar…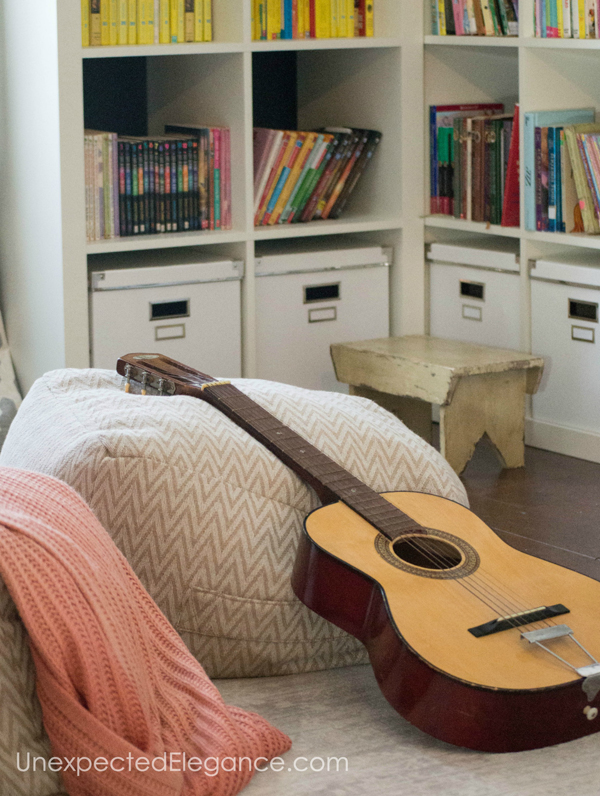 We used chalkboard paint on the two walls without grasscloth, so we could add changeable artwork throughout the year.  Right now it's decorated for Christmas.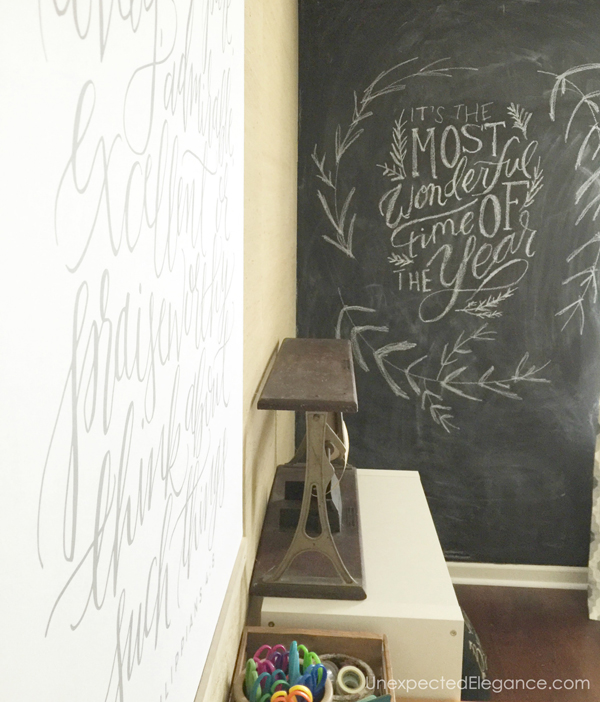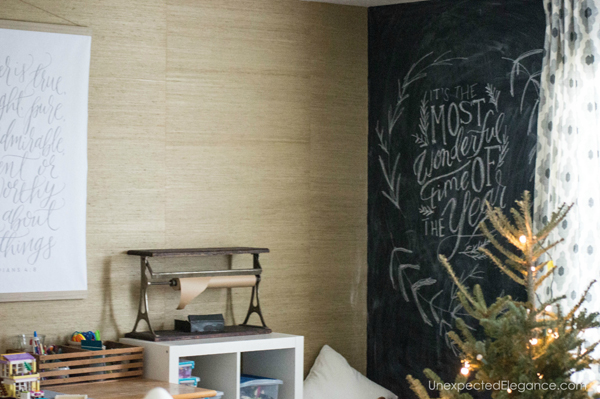 My youngest still loves to play with Legos, so we set up some shelves just for all the pieces.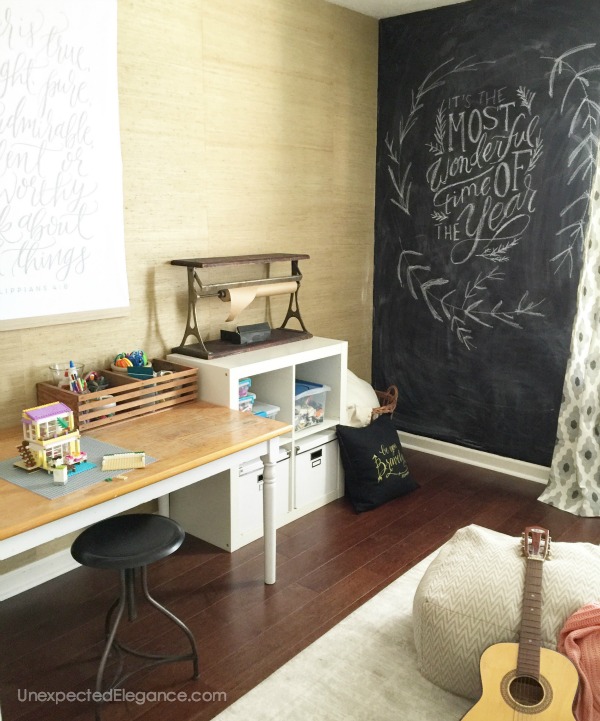 I got the table for $15 at Goodwill years ago.  It was a regular kitchen table that I cut down for the kids.  It has served us well, as you can see from the worn surface and stray coloring marks.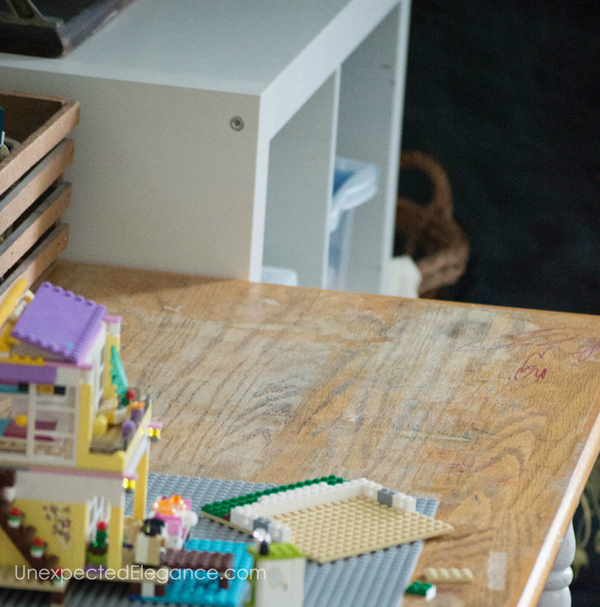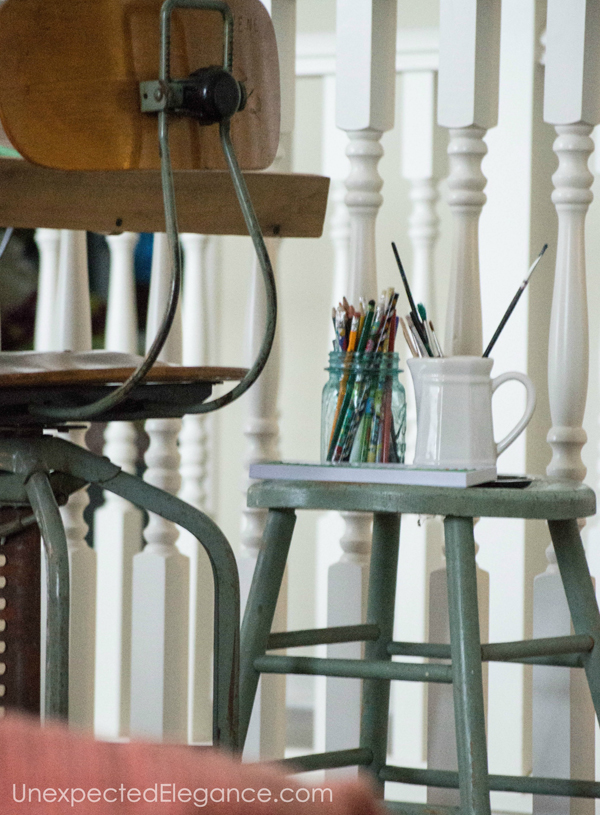 My youngest daughter sits at this old drafting table for hours drawing and coloring…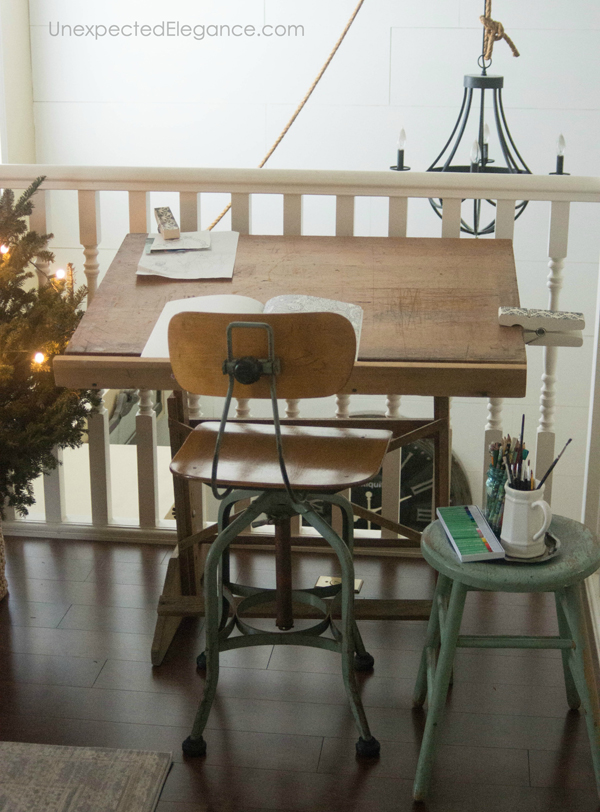 Did you notice that the carpet is gone and has been replaced by wood floors?!?!  That is the biggest change, by far, to this space.  I wanted a hard surface in this area because it gets a lot of use and the carpet had started to show some wear.  The flooring we chose was from Mohawk's ArmorMax line (you find out all the flooring details HERE).  If you are on the market for new floors, you can get a coupon for 10% off from Mohawk until the end of the year HERE.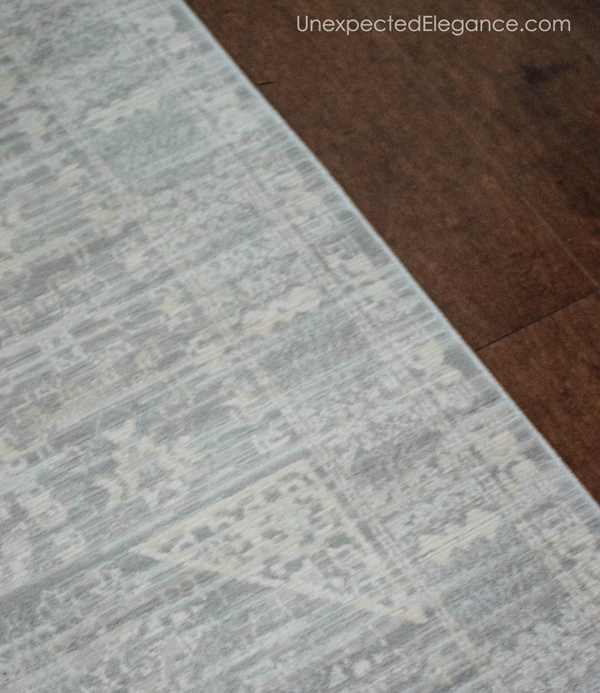 The girls are 9 and 7 years old so I think this room will last them at least a few years until it will need to be changed again…