Today I have another blogger I would like for you to meet!  Marty is not only a savvy DIYer, but super thrifty.  I think we would make great friends!
*************
Thank you so much, Angela, for allowing me to guest post on your blog today.
I thought I'd let your readers in on the fun kitchen makeover my DIY hubby and I are working on. Well, maybe fun isn't the right word! It's been a lot of work and conversation between the two of us. We didn't start out with a plan but began with an ugly dated 1970's hutch that was passed down from my parents.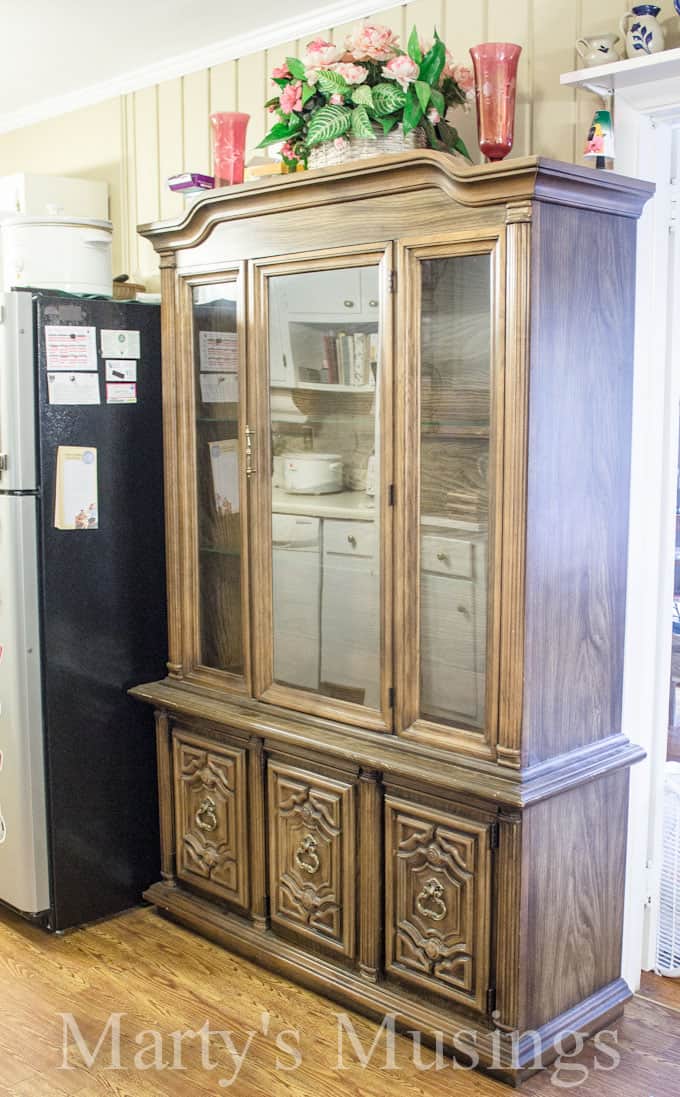 It was our first project with Annie Sloan chalk paint and as a painter by trade, my hubby struggled a bit with the concept of messy painting and distressing. Eventually, however he jumped on board! Isn't the transformation amazing?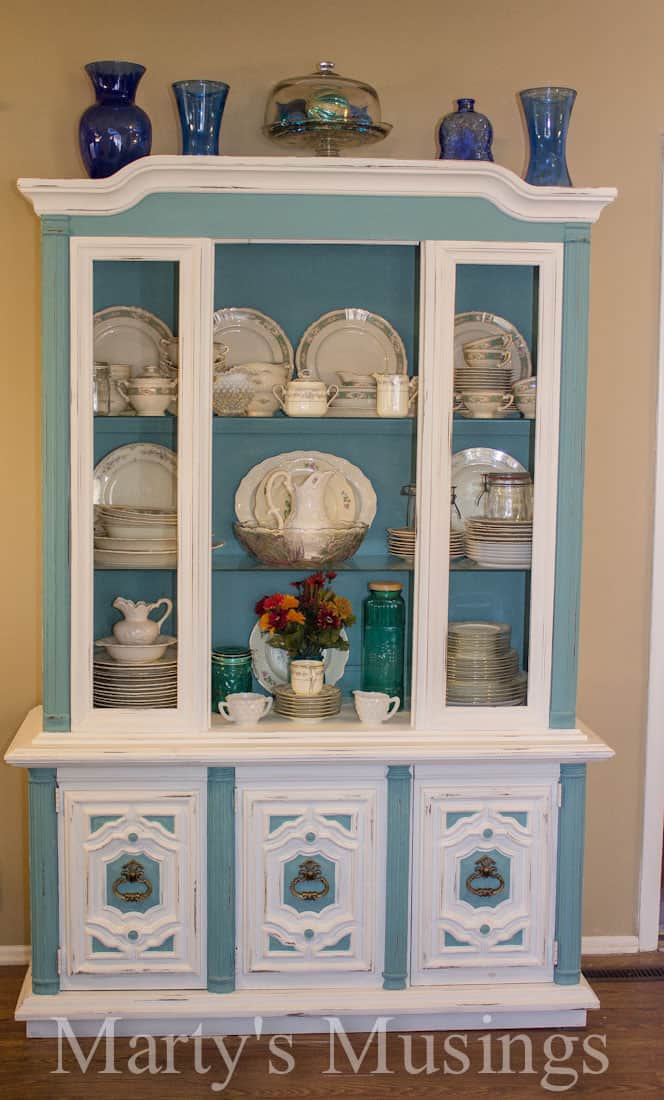 On the next kitchen project my hubby exceeded expectations and hit a homerun! He took a castoff 10-light brass chandelier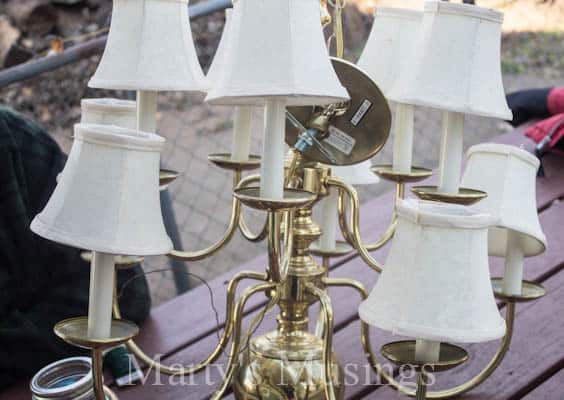 and turned it into a one of a kind Mason Jar Chandelier.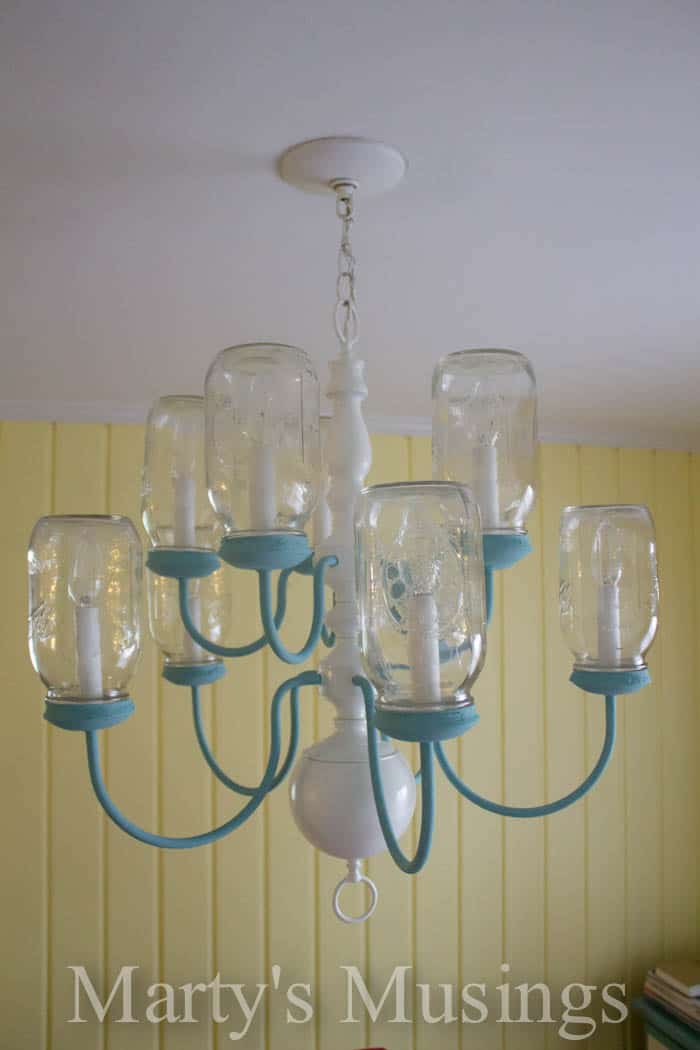 Yes, it actually works and includes a dimmer switch for mood lighting.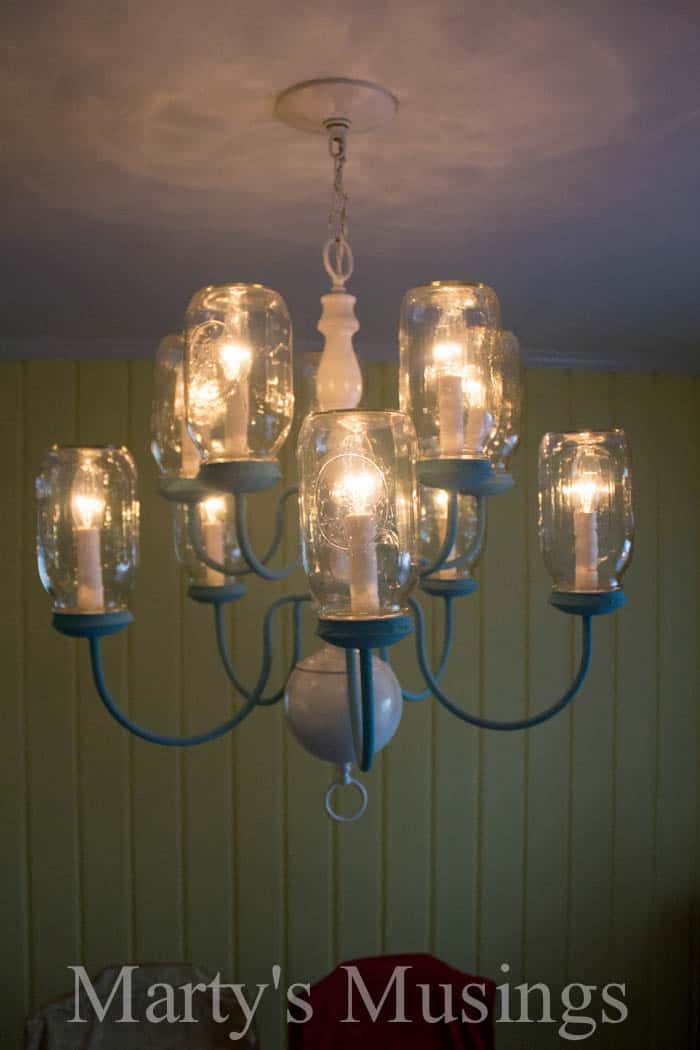 Let me reiterate that we did not start with a plan to totally makeover our kitchen (frugally, of course!) but one project led to another and and then another. If you can't tell by the pictures, my hubby did paint the kitchen a bright yellow two days before my yearly Christmas party. Not much stress there!
Next up is the project that highlights my husband's creativity and willingness to think outside the box. We had a peel and stick backsplash (which was actually pretty ingenious) but no longer went with the kitchen.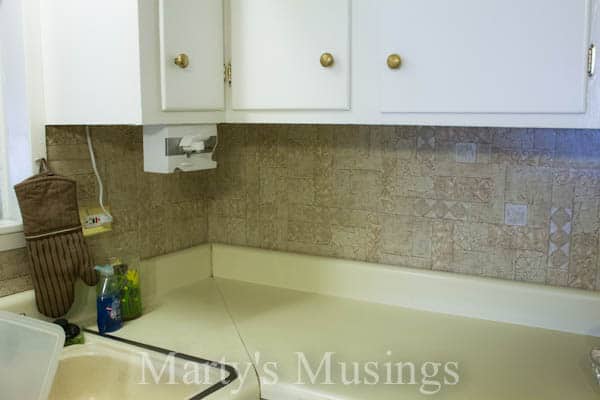 He took old fence boards, cleaned them up, white washed them and turned them into a backsplash!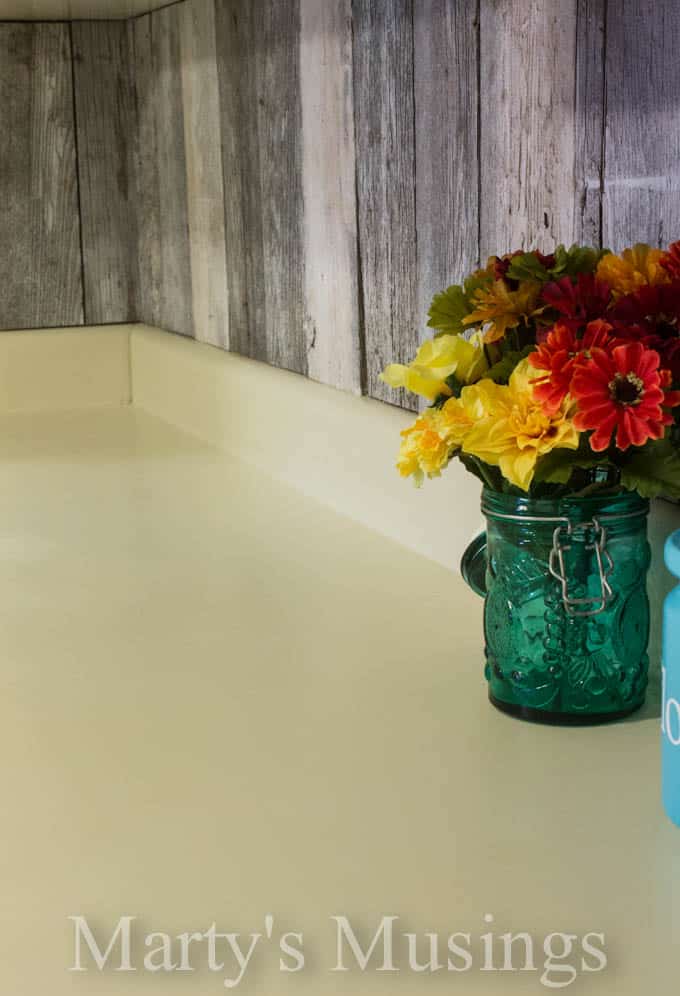 The fence boards give our kitchen a beach cottage feel so Tim spray painted the jars and I used my Cricut to cut vinyl words for whimsical canisters with a pop of color.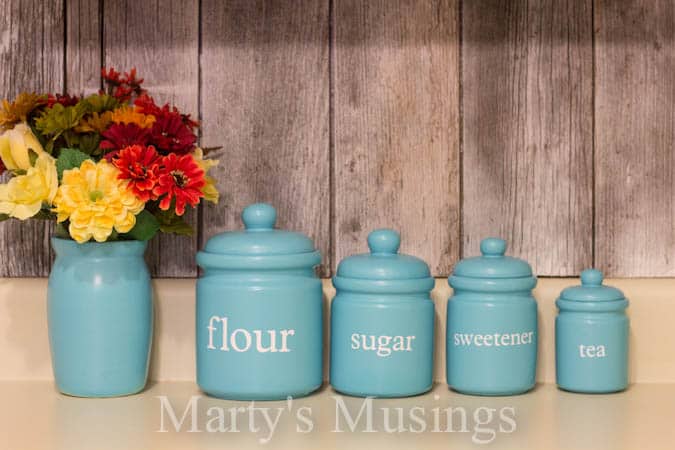 Are you enjoying this makeover as much as we are? The very latest project I blogged about was another piece of furniture transformed with chalk paint. Our small kitchen buffet went from this nondescript wood finish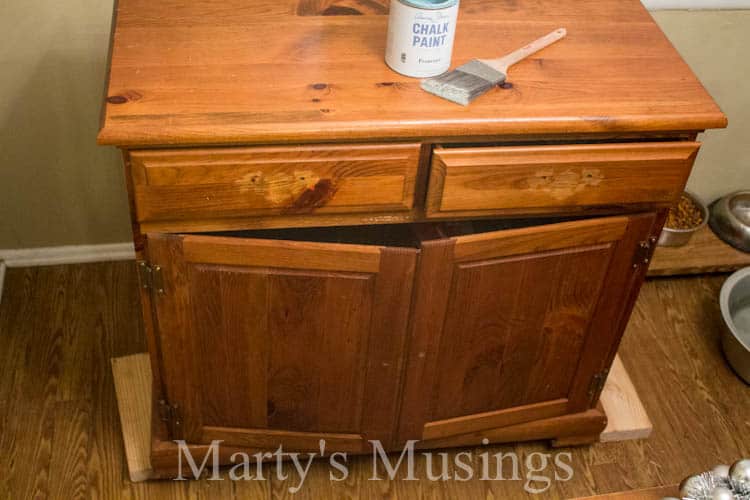 to this beauty, chalk painted and distressed with Annie Sloan chalk paint.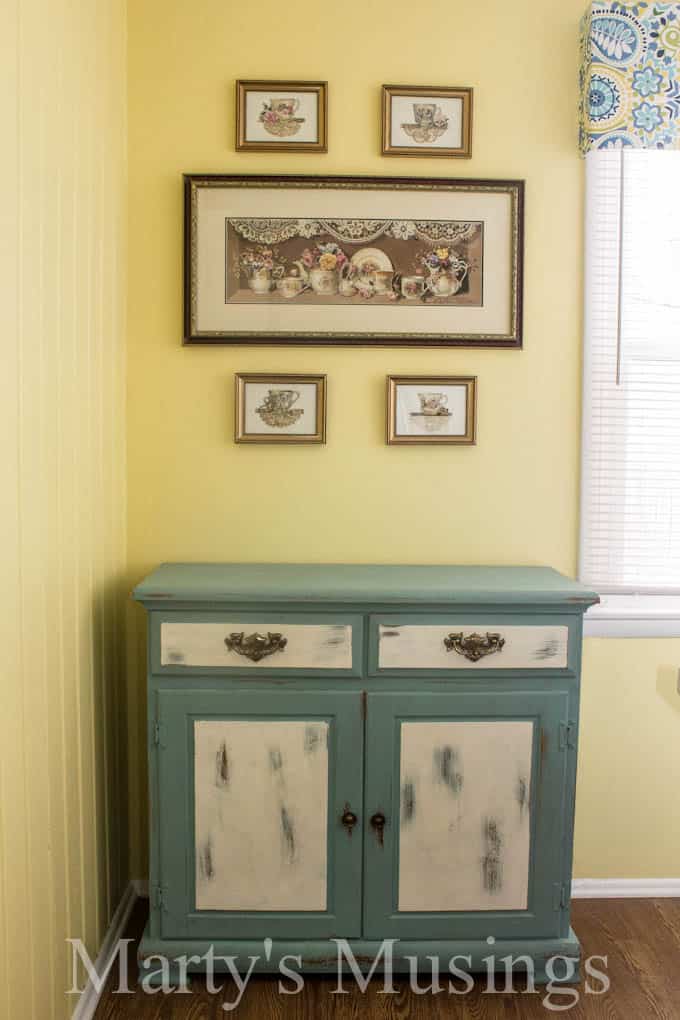 So there you have our kitchen makeover so far. I would love if you would visit Marty's Musings and read about our other DIY projects, favorite recipes, adoption story and homeschooling adventures.
***************************
Please stop over to say "HI"! Â We are finishing up our vacation/family time in Texas and will be heading home soon. Â I will be back next week with one last quick tutorial from my recent Office Makeover and hopefully a recap of our vacation.
If you want to see what I'm up to in real time, I'd love for you to follow me on Instagram! Â I'm @unexpectedelegance.
Have a great weekend,
Angela