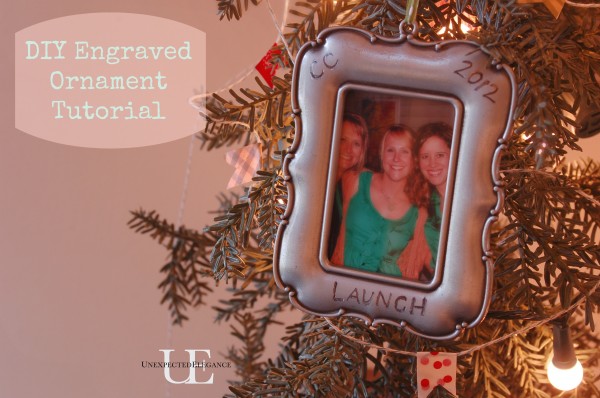 Another day, another craft! 😉  I thought I would show you how easy it is to engrave.  I'm making a personalized ornament for some friends, so all I needed was a metal ornament and diamond-tipped electric engraver pen.  You can get this tool from a home improvement store and are around $8-$20.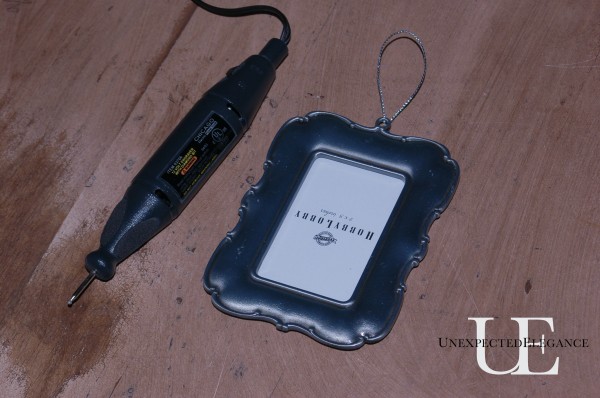 1.  Use a pencil to trace your design.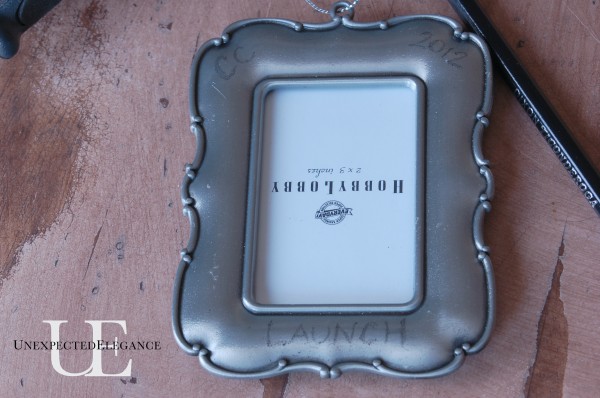 2.  Using the engraving tool, LIGHTLY trace the design.  You want to use very little pressure and go over the design multiple times.  Too much pressure will cause the pen to jump and ruin the design.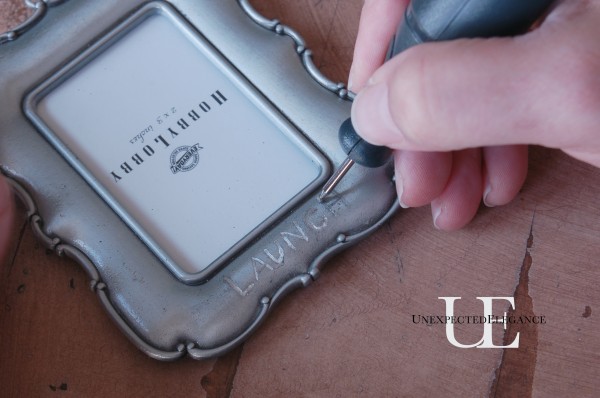 3.  You can either leave the  design the way it is or make it darker.  To darken it, use a sharpie  and trace the design.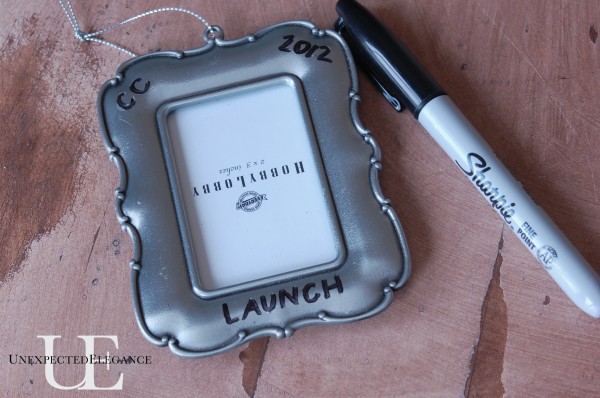 Then use a piece of steel wool to remove the excess.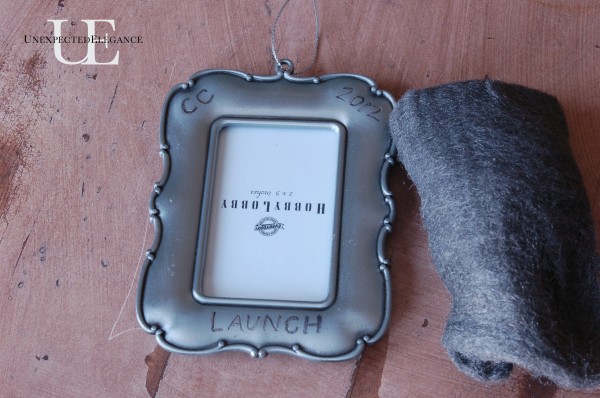 This gift is perfect to help remember an important event!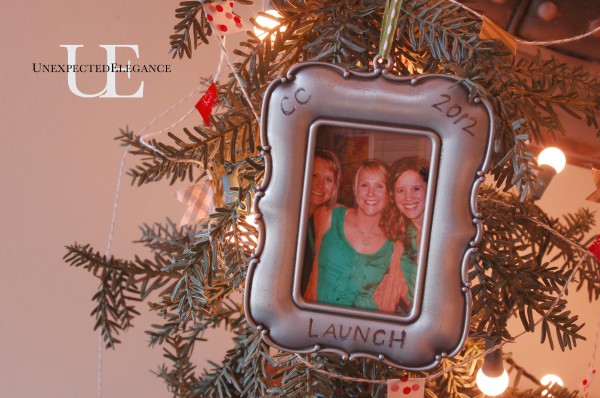 I love adding ornaments to packages, so this is also a great way to dress up a gift.  To see how I used this technique for gifts, check out this post.
~Angela
To find more handmade gift tutorials, check out the links below:
camera strap, mug warmer, bookmark, engraved ornament, silverware necklace charm