Today I am finishing up the last of my gifts.  We are leaving to visit family in Texas in a few days and everything needs to be ready by tomorrow.   We are driving, which means I can bring some extra things, but also means a LONG trip with the girls!
Anyway, back to my gifts.   I like to decorate my gifts with ornaments, it makes two gifts out of one!  So today I picked up some metal ornaments and personalized them.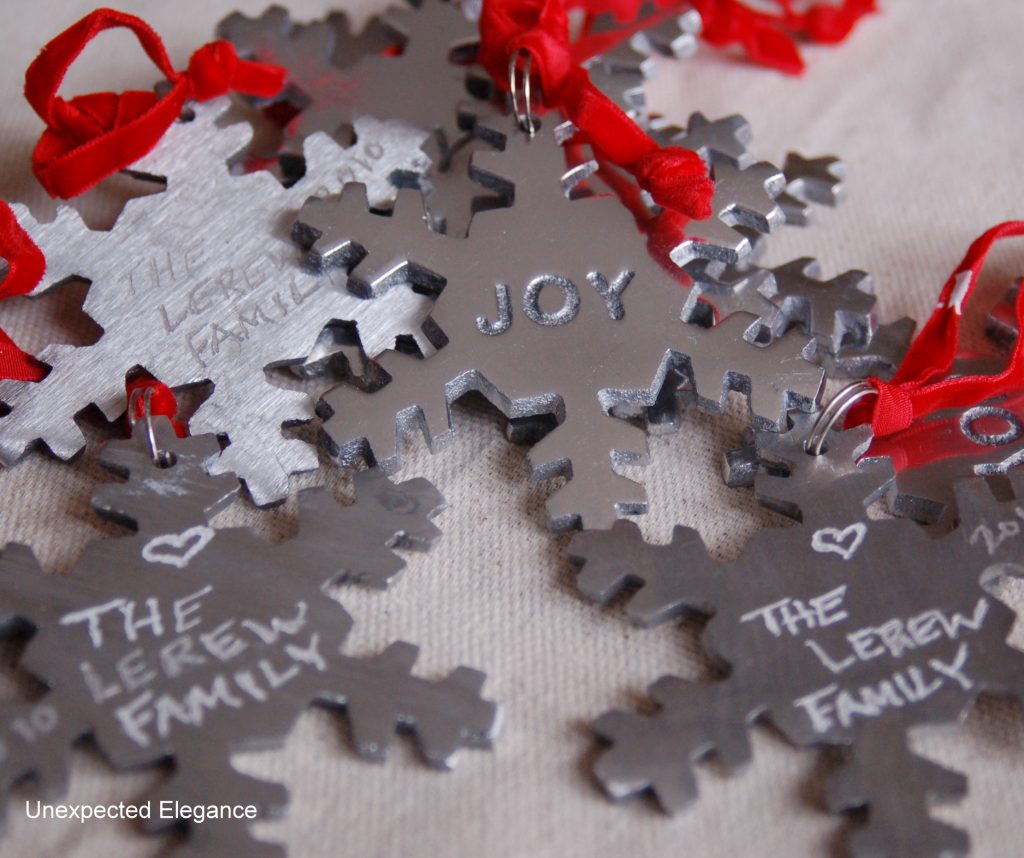 I used an engraver to add our family name and year.   I got my engraver from Harbor Freight a few years ago for less than $10.   At the time I didn't think I would use it much, but it has really come in handy!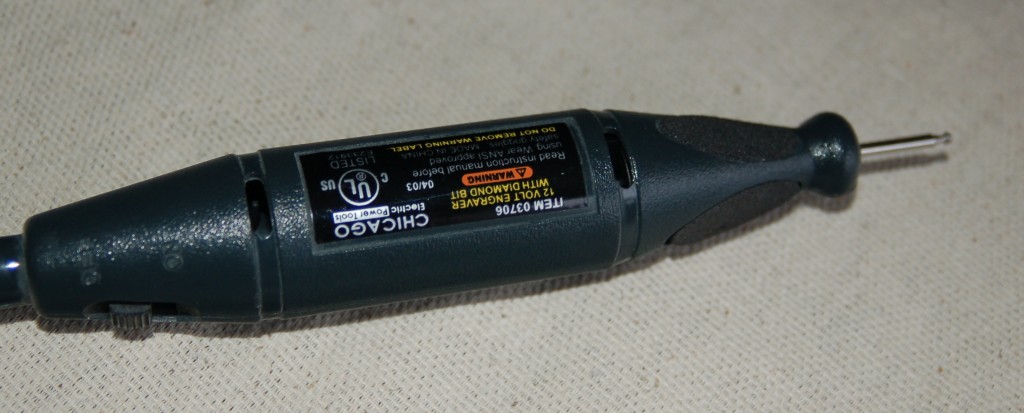 It is very easy to use, but I would suggest to practice a little on a scrap of metal first.  I found it best if you use very LITTLE pressure initially, then go back over the lettering.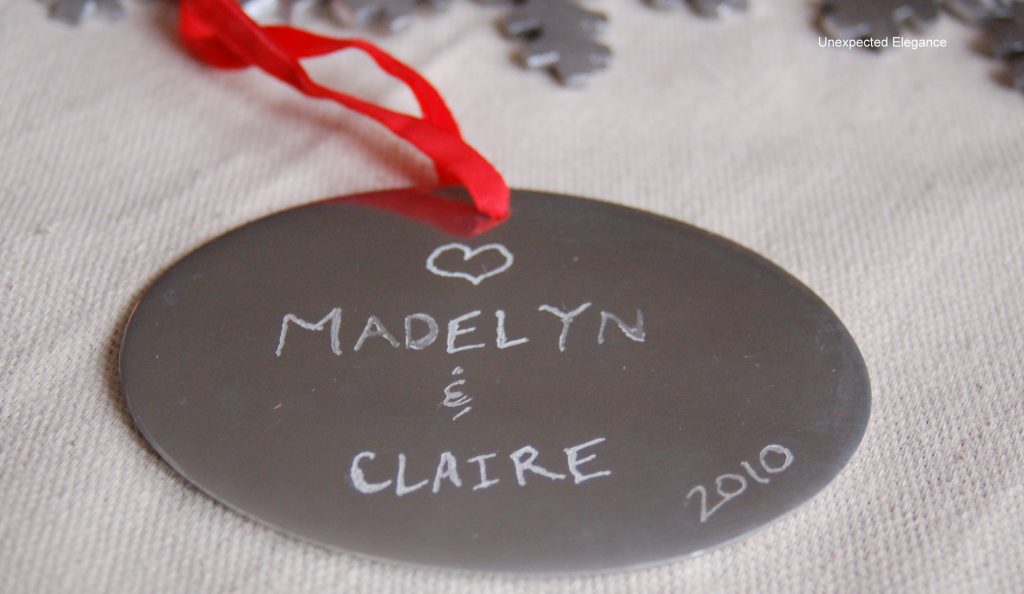 I am bringing some of my homemade preserves to give to people I don't see often, and I thought I would dress up a plain brown paper bag to hold them.
I started by using a punch on the opening edge.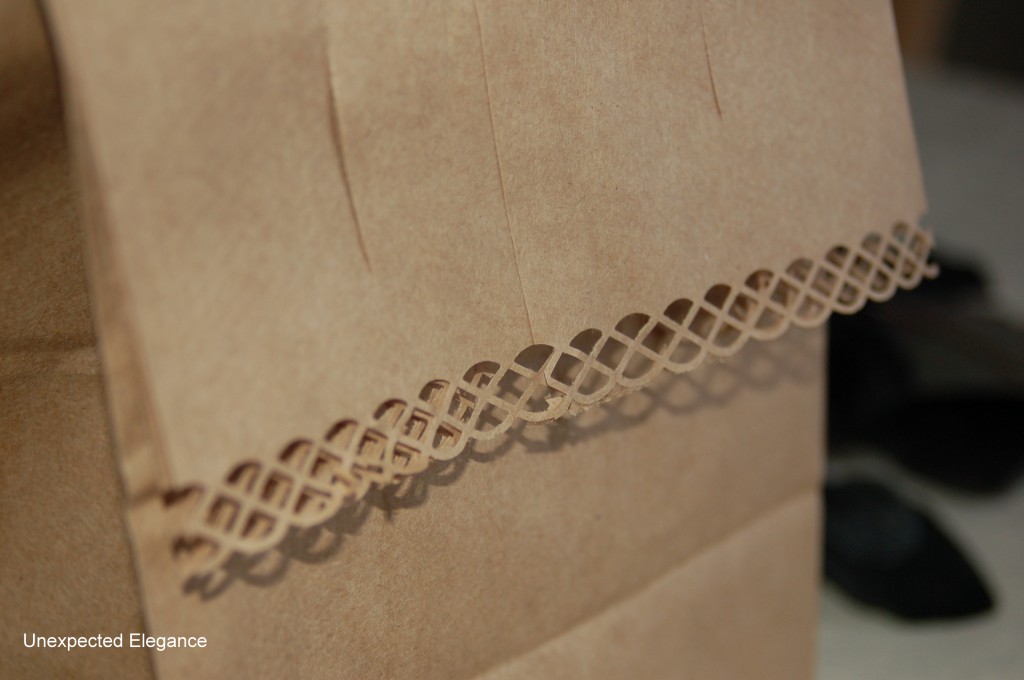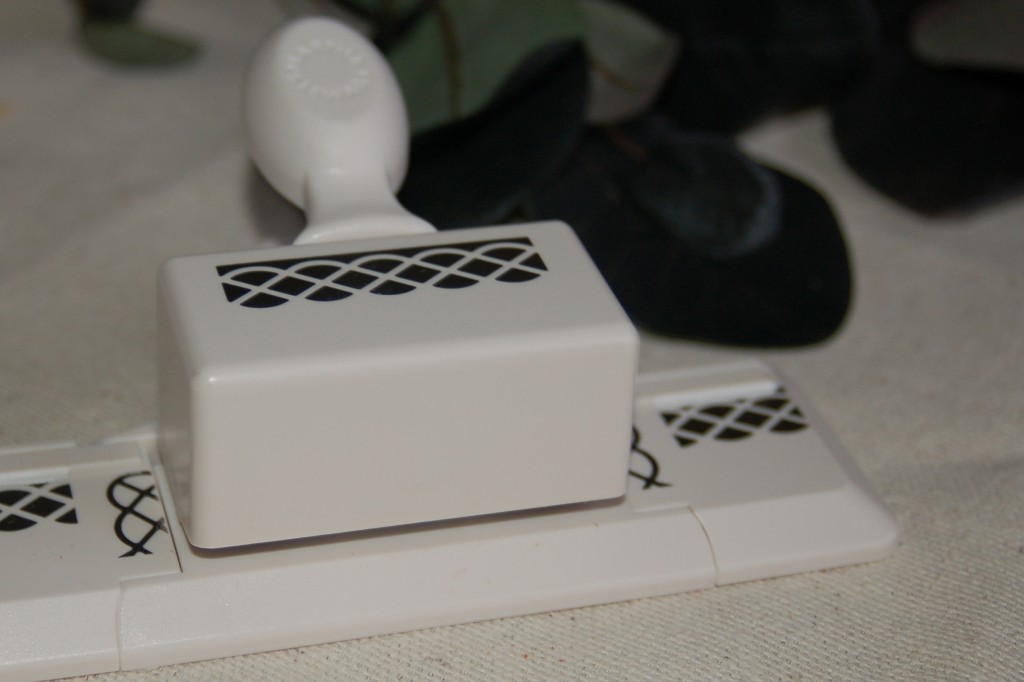 Then folded the bag and cut slits through the front and back, added a ribbon and my new ornament/tag.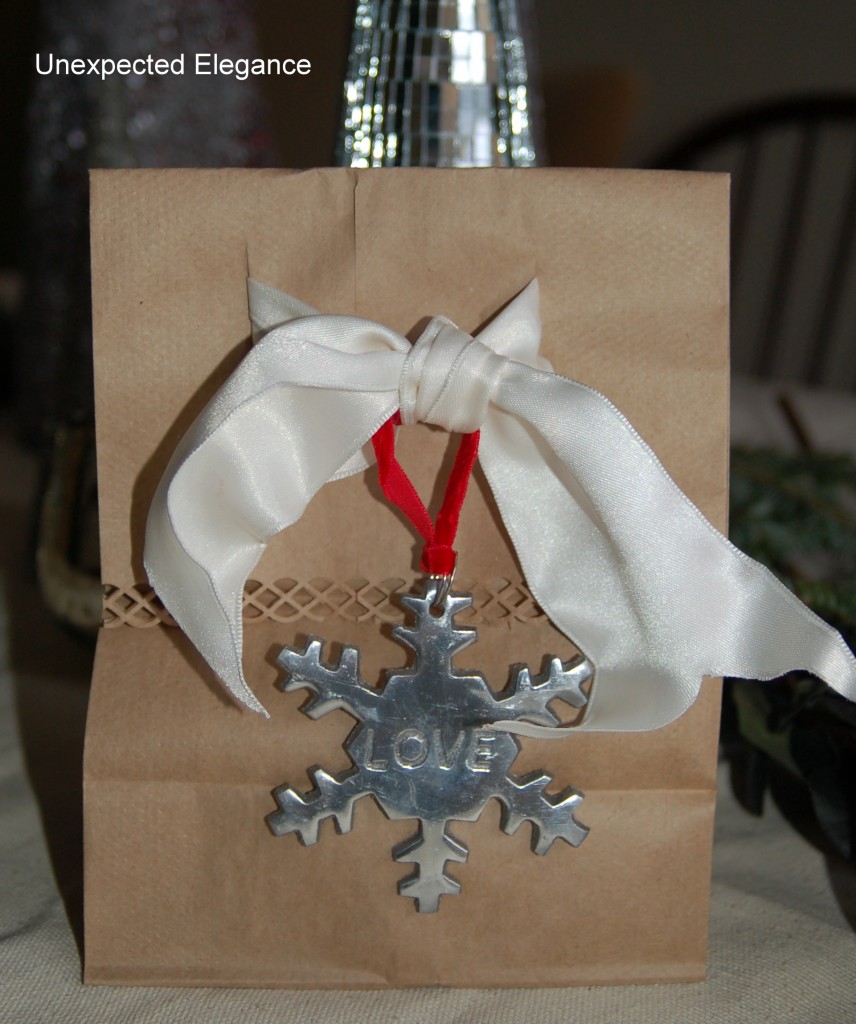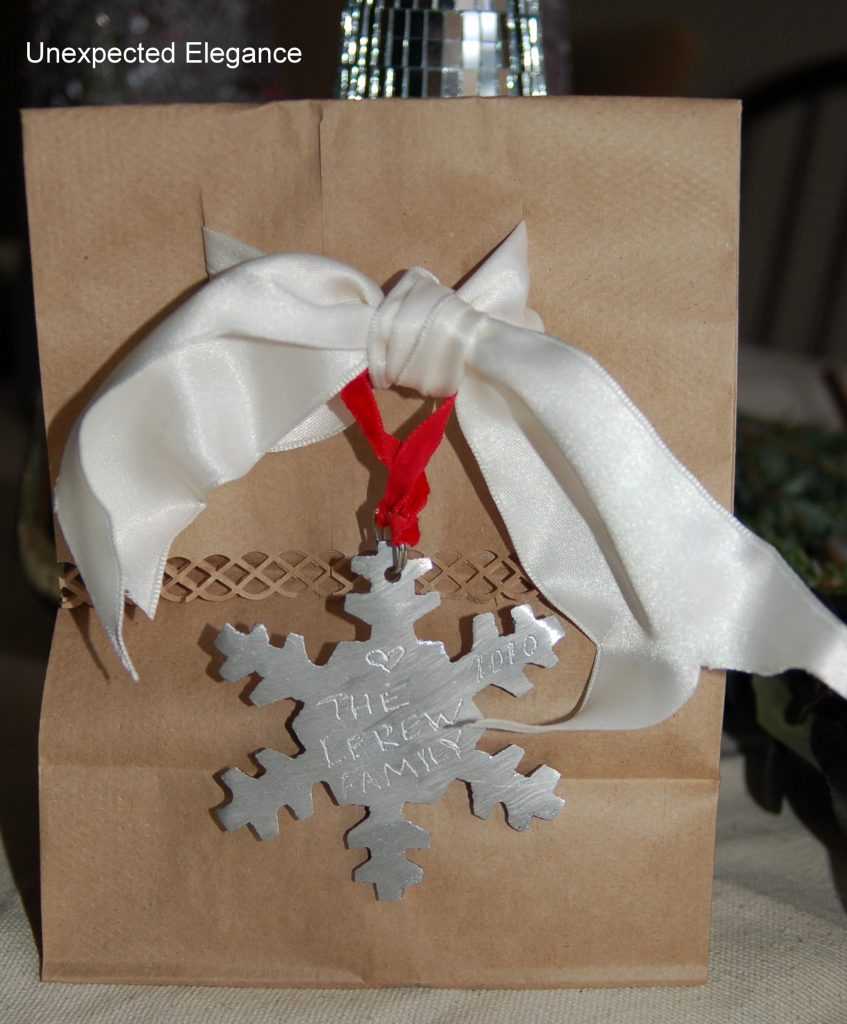 I got all my ornaments at Joann and you don't have to wait until after Christmas…they are 70% off NOW!
🙂
Angela