I am continuing the series on handmade gifts this week.  Today I want to show you what I made as part of the favor baskets for the Teacher Themed Party.
A personalized bookmark, is one of the easiest gifts to make…I know, my kids make them ALL the time!  But, this has a little bit of a twist.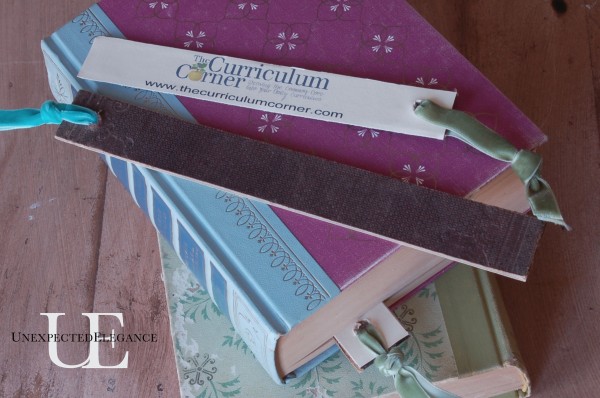 1.  Find an old book that's cover  you are willing to remove.   You can use the spine, but I found it too flimsy for what I wanted.  Instead, I used the front and back cover.   You will want to measure how wide you want it and use a pair of scissors or razor to score where you want the cut.  Then bend at the score and use scissors to cut off the strip.  The book cover is very hard, so you probably won't be able to just cut it with scissors.  I used a paper cutter to score it, which made it very easy.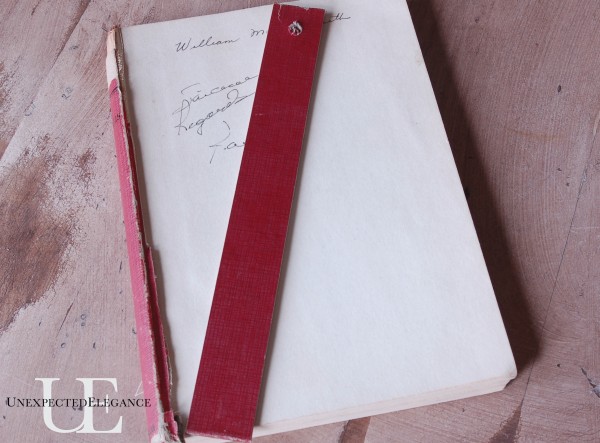 2.  Once you have a strip, you will need to make a hole in the top.  I found that a drill with a large bit worked the best.
3.  Print an image or saying on a piece of card stock, making sure it's smaller than the bookmark.  Then trim it and attach to the backside with either glue or Mod Podge.
4.  Finally, make another hole through the card stock in the same place as the original one and add a piece of ribbon.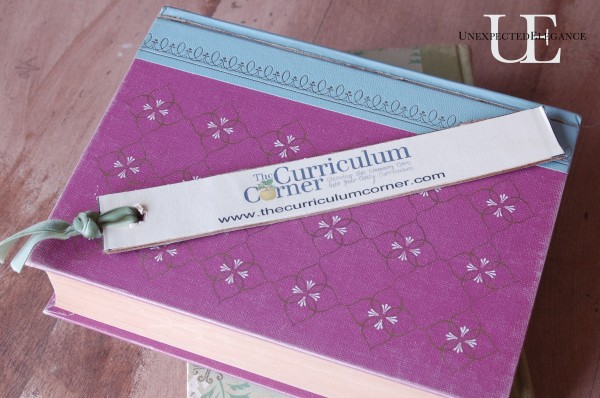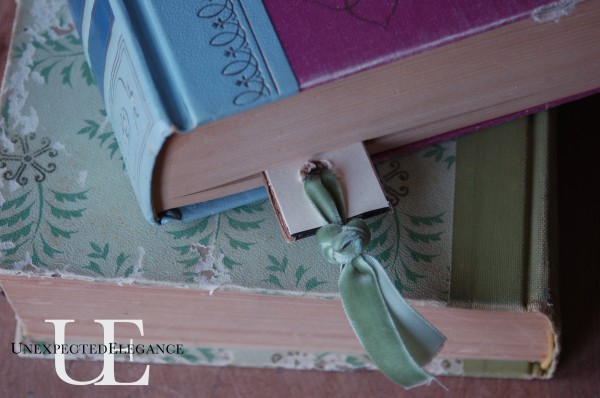 This gift is perfect for someone who loves books and reading.  Find out what the next book is on their list and put your handmade bookmark inside!
~Angela
For more handmade gifts, check out the links below.
camera strap, mug warmer, engraved ornament, silverware necklace charm