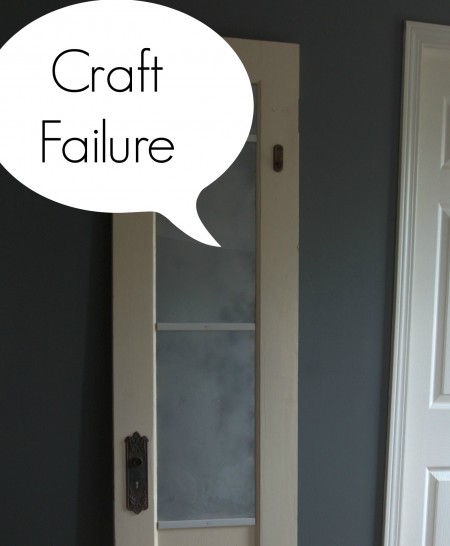 Things don't always go as I plan. Â Well, technically there are very little things in life that go EXACTLY as planned. Â This project on the other hand, went nothing as planned.
I found a door at Habitat ReStore that I wanted to make into a tall mirror for our bedroom. Â Good idea, right? Â It was a single recessed panel…perfect.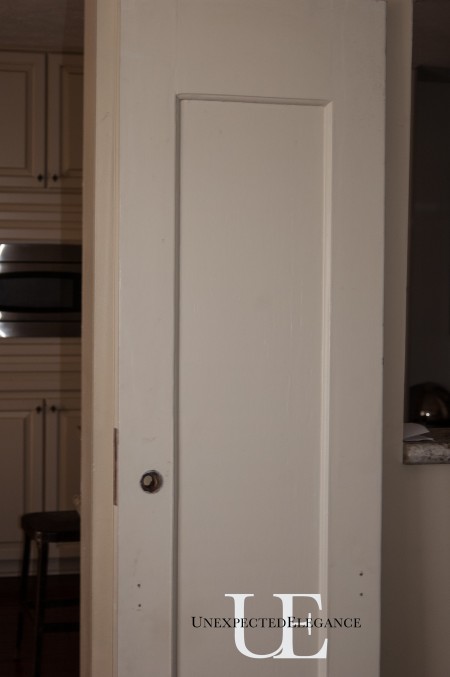 Next brilliant idea…make my own mirror out of inexpensive plexi. Â Remember the cabinet from my office? Â It turned out great, so I thought for sure I could make a mirror from plexi, too.
Apparently plexi isn't the same as glass? 😉 Â It just looked like a spray painted piece of plexi and turned out pretty horrible!!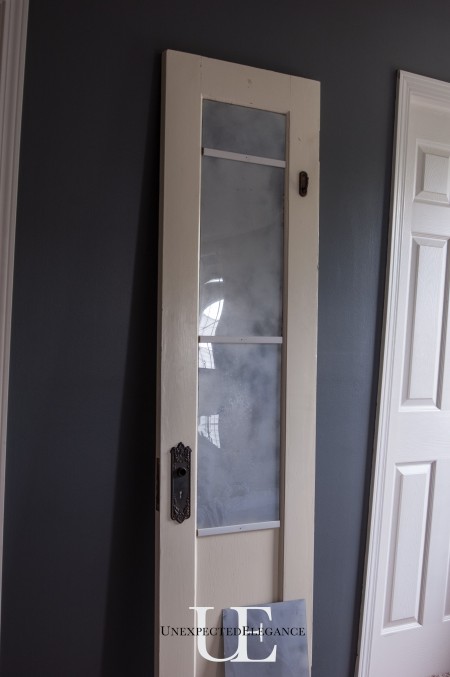 I stopped while I was ahead on this one.
The good news is that I spent very little money on the failed "mirror." Â I'm just going to bite the bullet and have a piece of mirror cut to size. Â I'm still using the door, it's just going to cost a lot more than I had hope.
I also added an old  piece of hardware to hide the hole and a hook to hang my clothes from when I'm getting ready.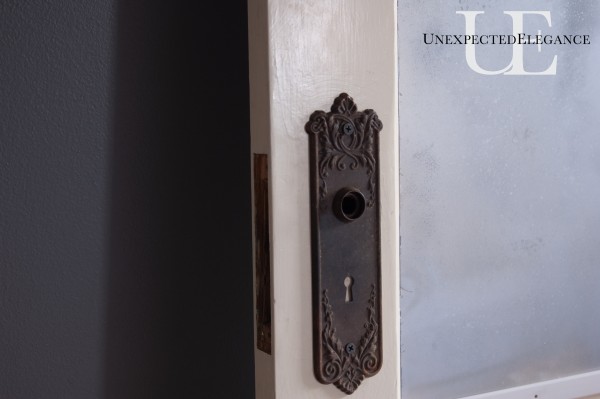 It's not a complete scrap project, and once I finally get it right it will be great!
Have you tried any projects recently that didn't go as planned? Â (You never know until you try it, right?)
Happy Wednesday!
Angela