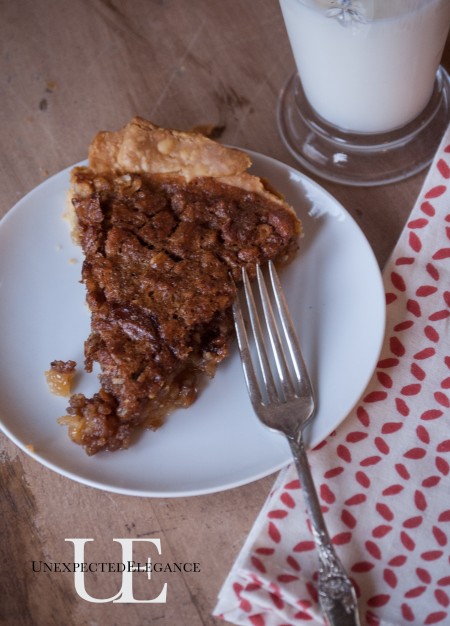 Now that we are in November I'm starting to set my sights on Thanksgiving!  Thanksgiving is all about giving thanks, spending time with family and friend, and FOOD!  Most people have the traditional meal and finish with pies.  Our family ALWAYS has pecan pie.  I grew up in southeast Texas, where we had/have lots of pecan trees so this pie has been a family recipe for as long as I can remember.
Here's how you make it…
Ingredients:
1/2 stick butter, 2/3 Cup of Sugar, 1 tsp.vanilla, 3 eggs, 3/4 Cup Light Karo, chopped Pecans, pie crust (pre-made works just fine)
**A lot of pecan pie recipes call for the dark syrup, but make sure to get the light for this one!!**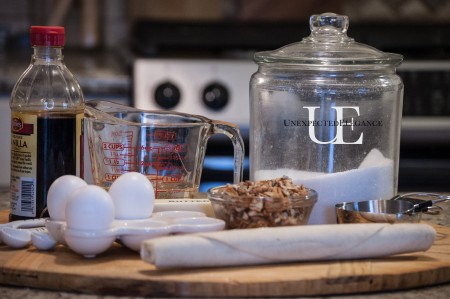 Form the crust into the pie dish (mine is not the prettiest! 😉 ) then fill the bottom with chopped pecans.   This step is your preference, you can have as much or as little as you would like.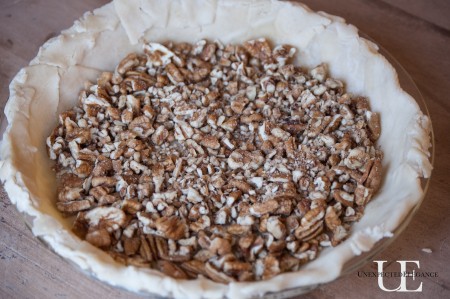 Melt the 1/2 stick of butter  and whisk in the remaining ingredients: 2/3 Cup of Sugar, 1 tsp.vanilla, 3/4 Cup Light Karo, 3 eggs.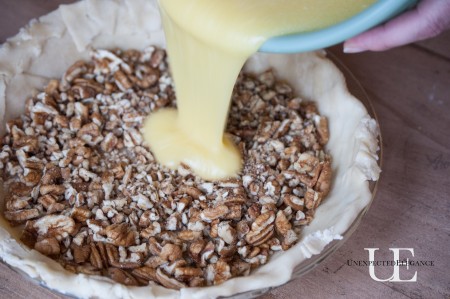 Pour the liquid over the pecans.
The pecans will slowly rise to the surface…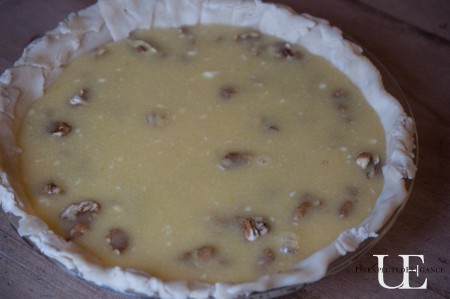 Bake at 375 degrees for around 45 minutes.  You will need to use some foil or crust cover around the edges during most of the baking so the crust doesn't get too brown.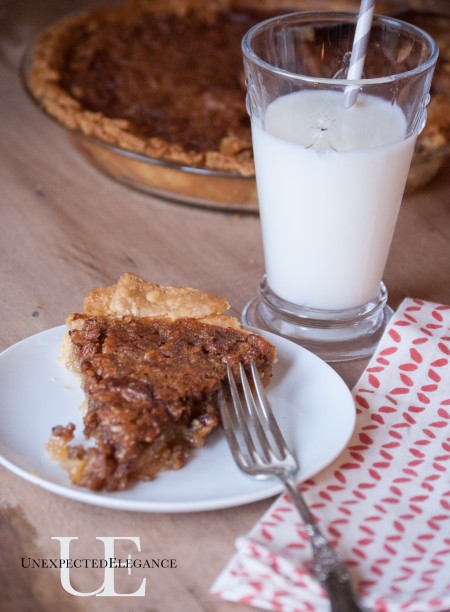 My "prop" didn't last too long with these two around!!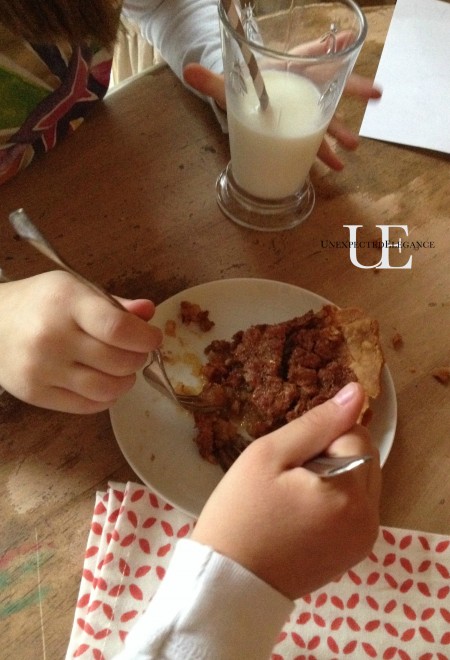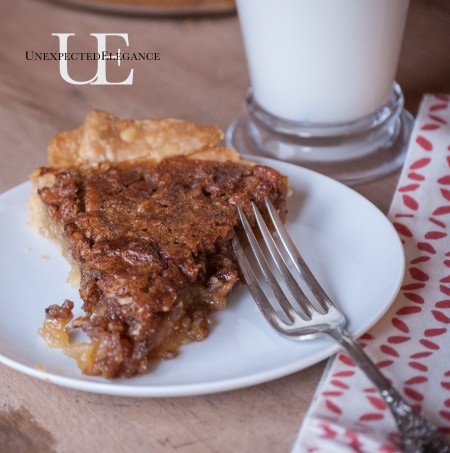 Do you have any Thanksgiving favorites??
~Angela