I have been contemplating some changes in my dining room, these last few months.  A few years ago I made my table and have found a few items that I definitely want to keep, but I think it's time to do a little updating!  I we added some wallpaper but that was right after we moved in and it is getting dingy so I think it's time for a complete overhaul on the walls.   I am hoping to start on this BIG project sometime later this year, but for now I'll just show you what my dream would be for this room!
Here's my dining room inspiration board: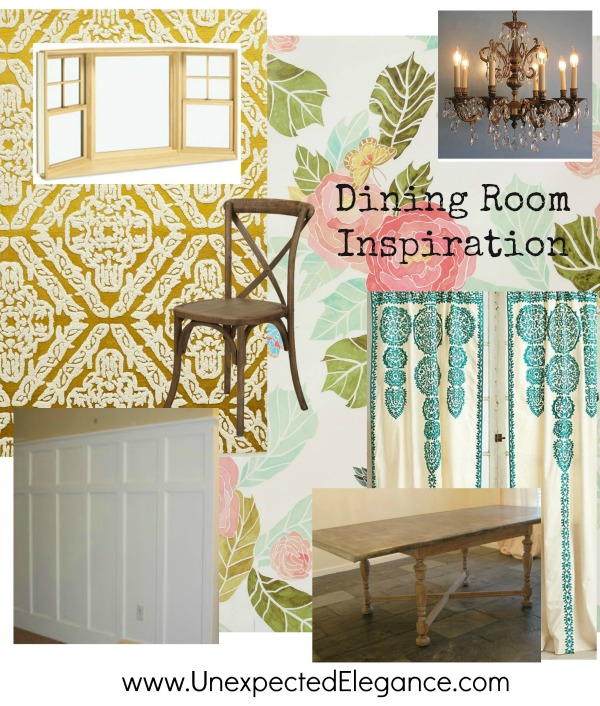 Here's a somewhat recent picture of the space: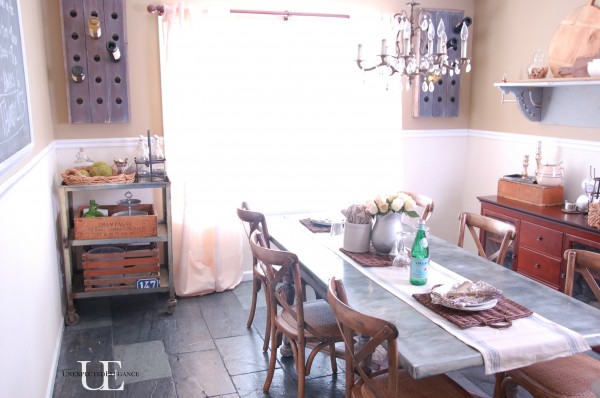 I'll definitely be keeping the table, chairs and light.  The rest is all up for debate.  I used to have a large rug in here, but I got rid of it a few years ago.  I'm thinking of bringing a lighter rug back into the space to soften it up a bit.
Barring no grief from Scott, I would like to add this wallpaper just on the top half of the walls: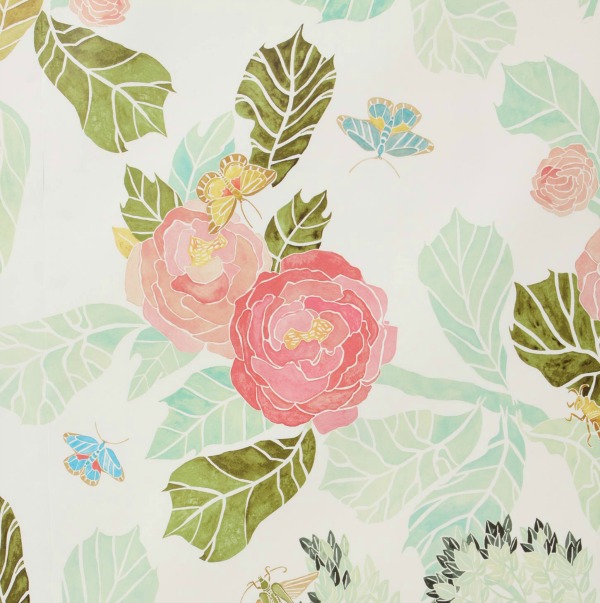 I know it's a little girly, but maybe he can be persuaded?!?!  😉  I've already convinced him to let me put up board and batten on the bottom half, but I probably won't have time to even start on that project until the Fall.
Something that I would absolutely LOVE to do would  be to replace the existing window with a bay window!  That would give the room more character and allow for some built in seating.  A girl can dream, right!
Is there a room in your home that you would like to remodel, I'd love to know!