Last week was our school's Spring Break.  We decided to take a Canadian vacation because my oldest daughter had been working on a project about Niagara Falls and suggested we go.  Since it's only an 8 hour drive from our house we decided to spend a few days there and then go to Toronto.  (It was opening weekend for baseball and my husband wanted to see a Blue Jays game!!)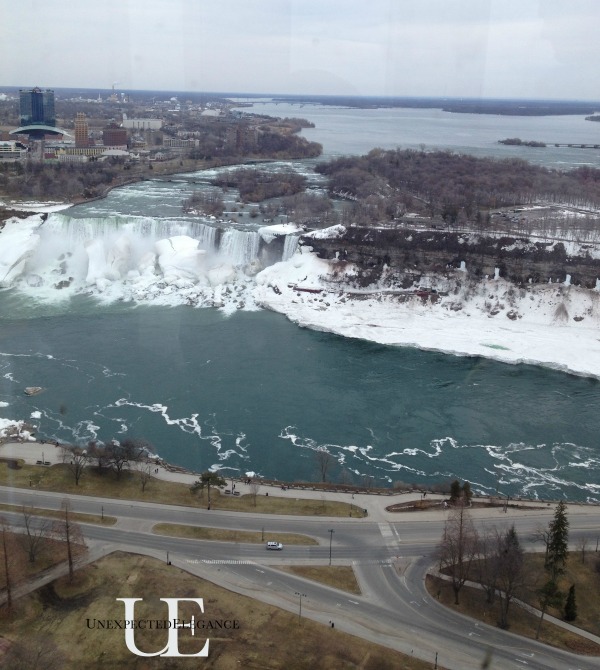 Things have changed a little since the last time we were in Canada.  All adults need a passport and kids over the age of 15.  Luckily we all have passports, so it wasn't an issue.  But if you are considering a trip, make sure you have all your documents! 😉
If you can afford to stay in a room with a Falls view, I would definitely suggest it! It's nice to wake up to a spectacular view and every night, right after dusk, they light up!
This was one of the views from our room: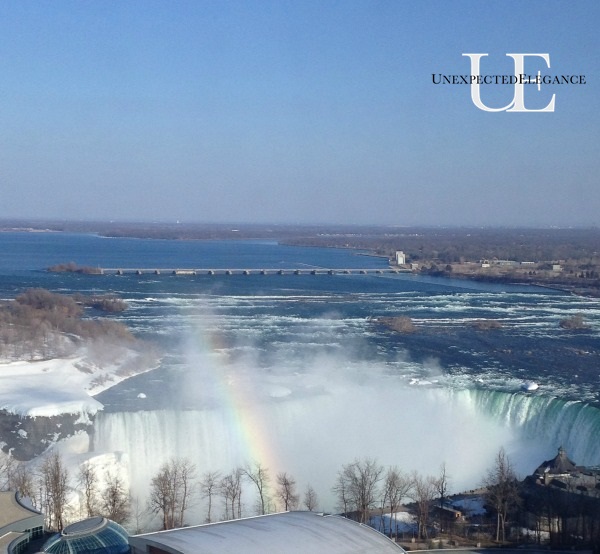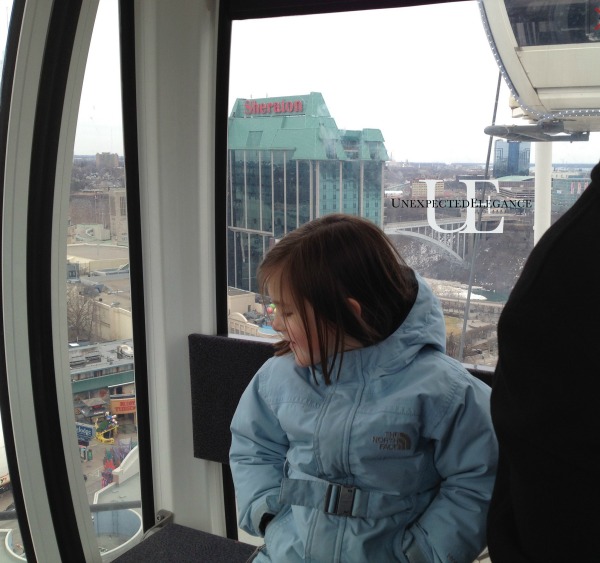 We did a few of the traditional "touristy" things, like go to the top of Skylon Tower and ride the SkyWheel (the picture above).
There is also apart that is specifically designed for kids.  There's a Ripley's Believe It or Not and other kitschy things like dinosaur putt-put.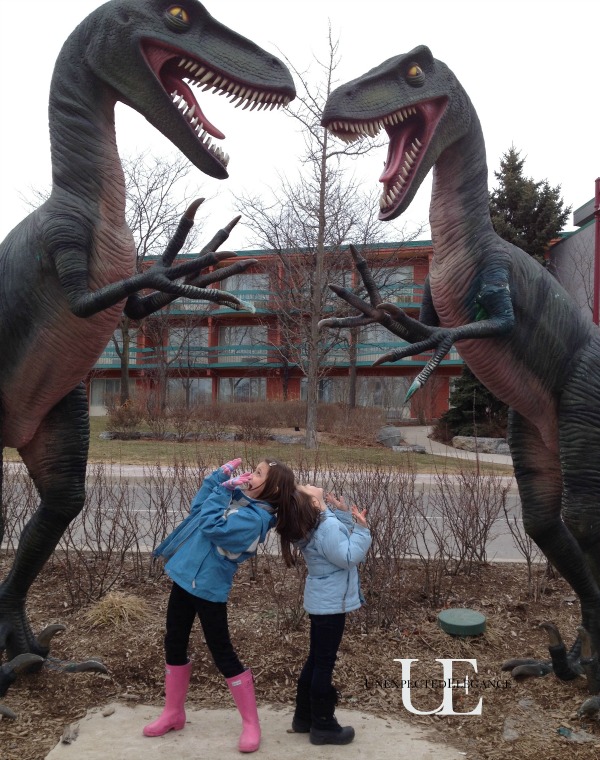 The cheapest and best thing we did was go to the Niagara Park and walk right up to the top of the Horseshoe Falls.  It was only $5 to park (I believe it varies at different times of year) and the view was absolutely breathtaking.  Check out the short video I took to see just how close we were!
The last two days we spent in Toronto.  It's only about an hour and a half drive…you can actually see it from the top of the Skylon Tower in Niagara.
We went to Ripley's Aquarium while we were there.  It is a great aquarium with lots of exhibits that have surrounding glass, so you feel like you are with the animals.
Lots of sharks…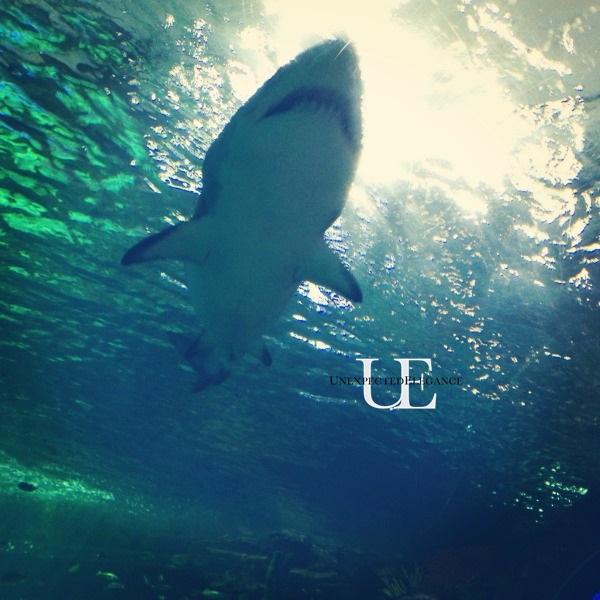 And interactive things…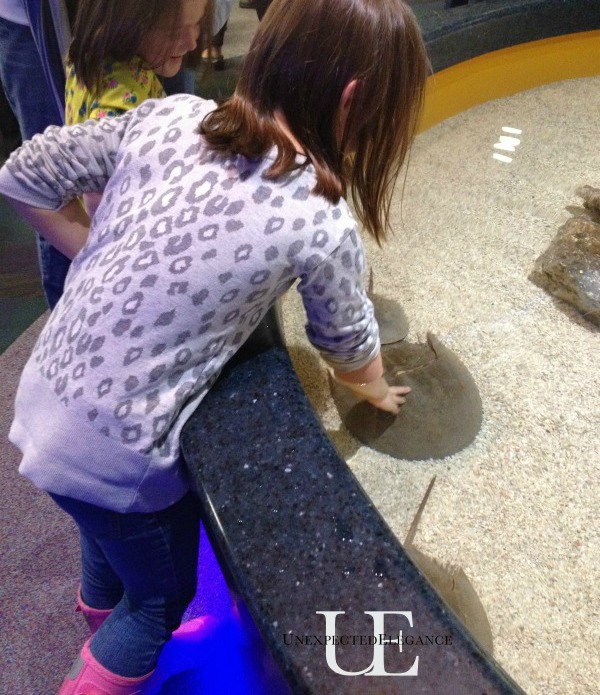 The last day we went to a Toronto Blue Jays Game.  We had so much fun and the girls each won a baseball hat!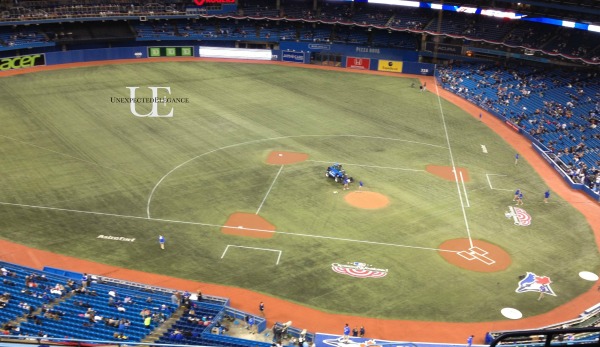 We stayed the entire game and the girls enjoyed themselves!  I brought along a scavenger hunt I made to occupy them part of the time.  (The scavenger hunt and more details about taking your kids to a professional baseball game will be available in a few weeks on my other blog:  Sports Mom Survival Guide.)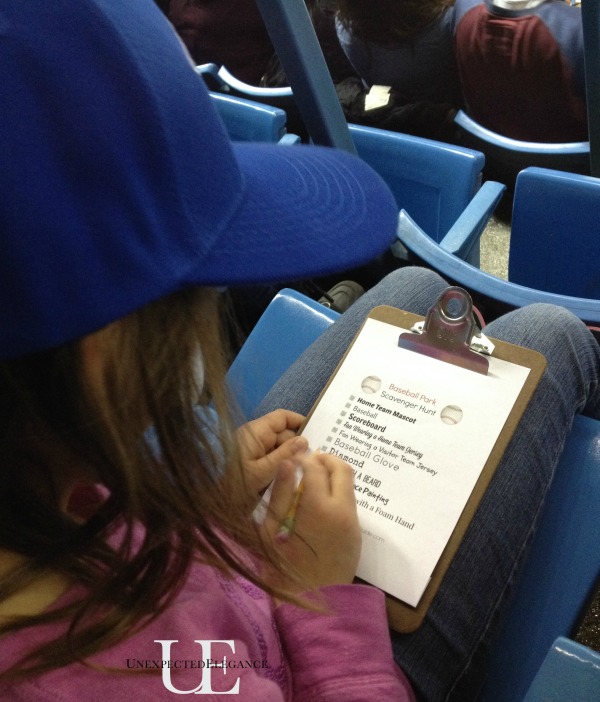 One thing to take into account when traveling from the U.S. to Canada is that things are generally a little more expensive.  The exchange rate right now is pretty much the same and we used our credit cards or U.S. cash.  Everywhere we went took both without any trouble.
Have you done any international travel with young kids?  Any tips?