Want a beautiful fall mantel, but need some ideas?!? Get some inspiration and use natural elements to bring in the season.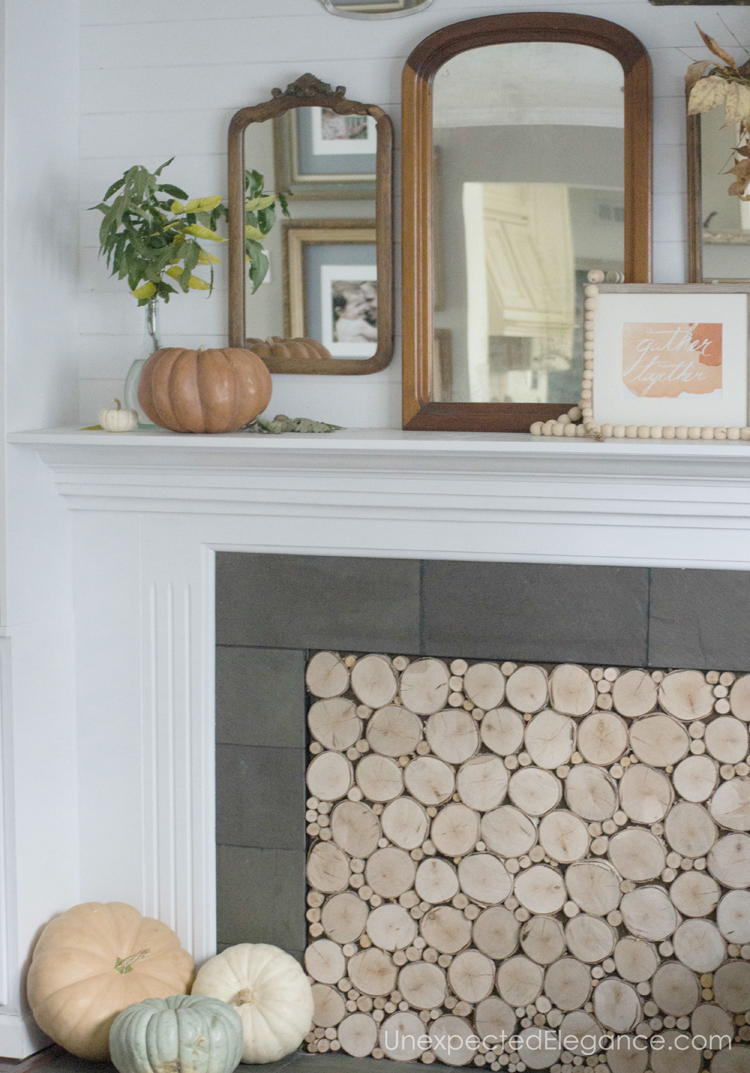 Happy FALL, ya'll!!!  I could not be more excited about the season change.  This Texas-raised girl doesn't enjoy the bitter cold of the Midwest in the winter, but I'll take the changing leaves and crisp air of fall any day.  AND guess what, it's starting to feel a lot like fall.   So, I have teamed up with 7 other bloggers to show off our fall mantels.  Please have a look, then be sure to check out the other blogger's beautiful homes.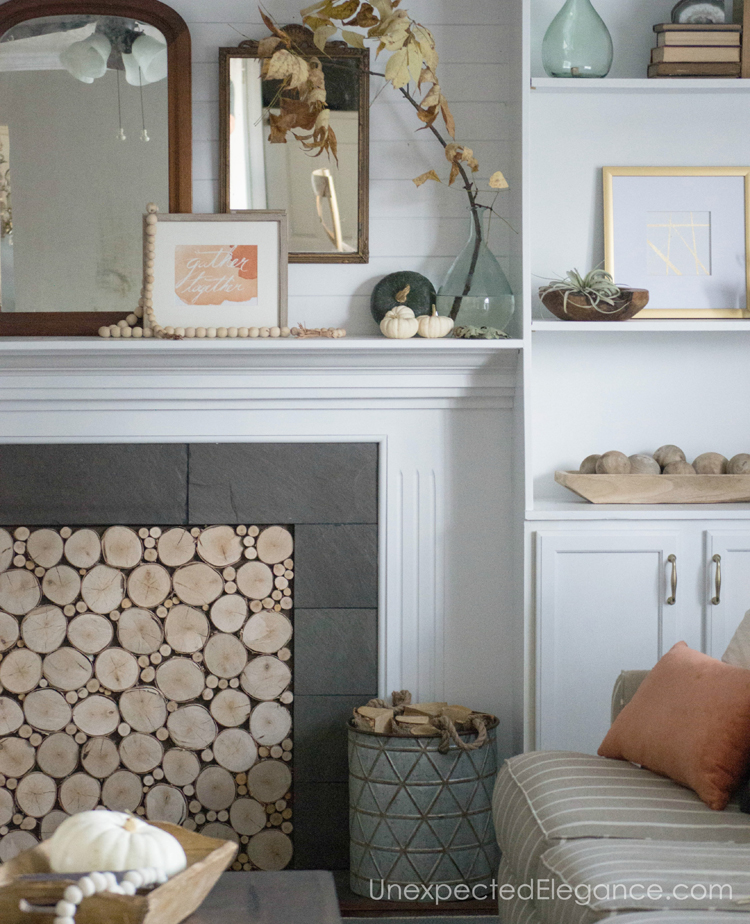 I actually kept it  SUPER simple this year.  Honestly, I didn't even pull out my decor tubs.  I "gathered" things from my house, went to the store for some fresh items, and scavenged through my neighborhood trails for foliage.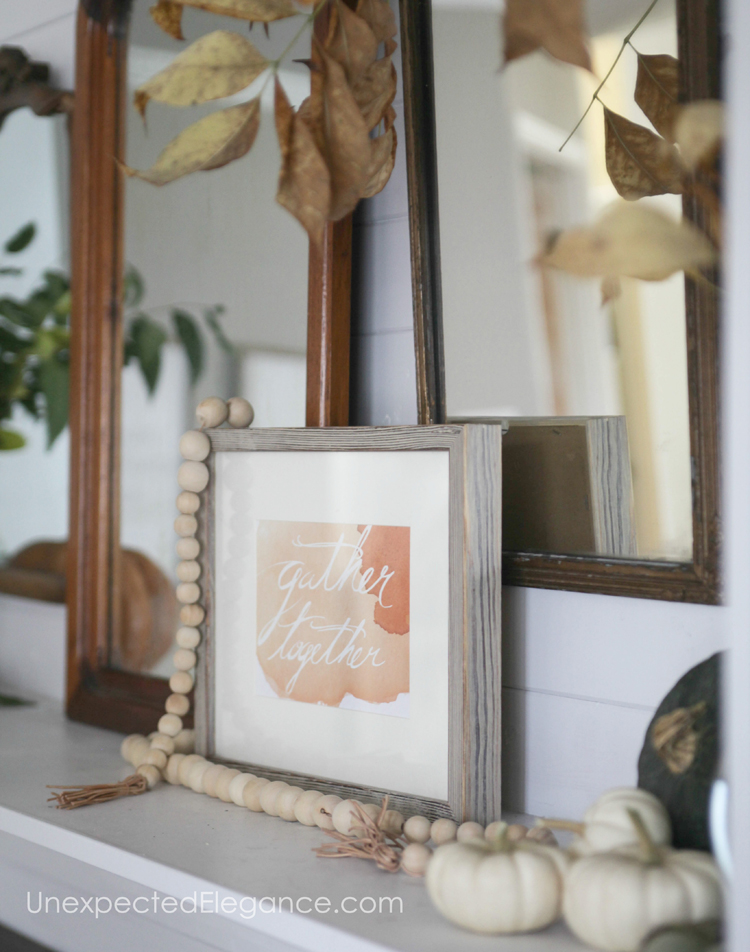 I recently gave my dining room a makeover (you can see it HERE), and I had taken down all of these mirrors.  Since they didn't have a home, I decided to add them above the mantel temporarily.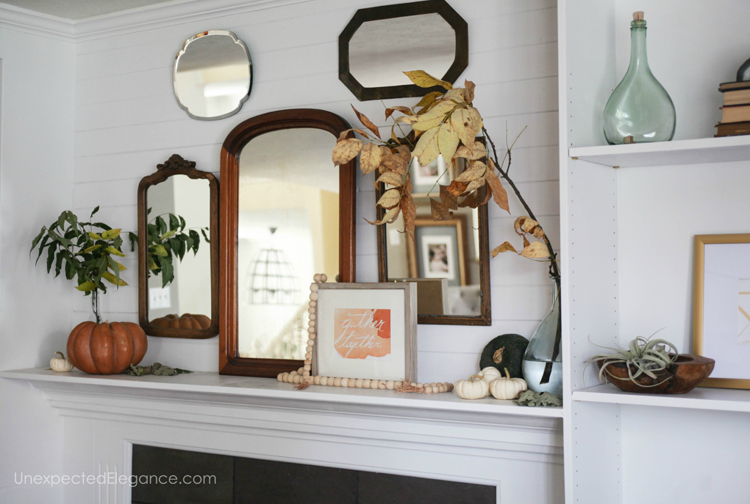 I love how the old woods and weathered metal of the frames adds some warmth.  The "Gather Together" print was also in my dining room and is the perfect fall mantel addition.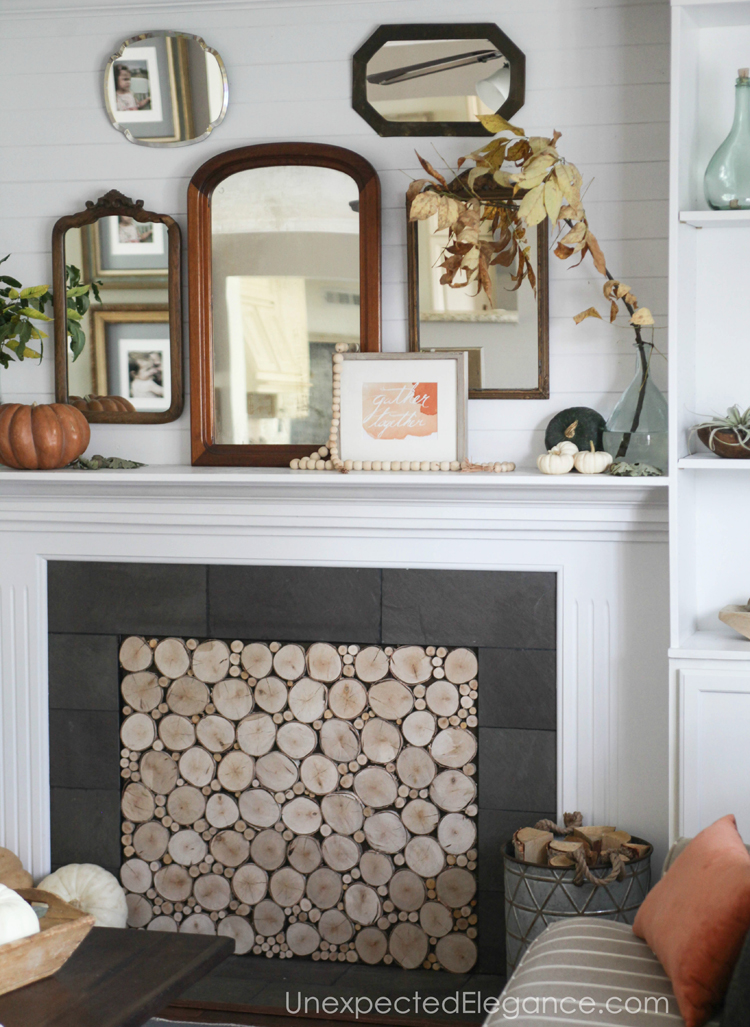 I had to really search for some branches that were low enough and already had changing leaves, but I found a few.   I was SUPER excited when I stopped at my local hardware store and found all the beautiful pumpkins.  Can you even believe that they are all real!?!?  I mean, come on…..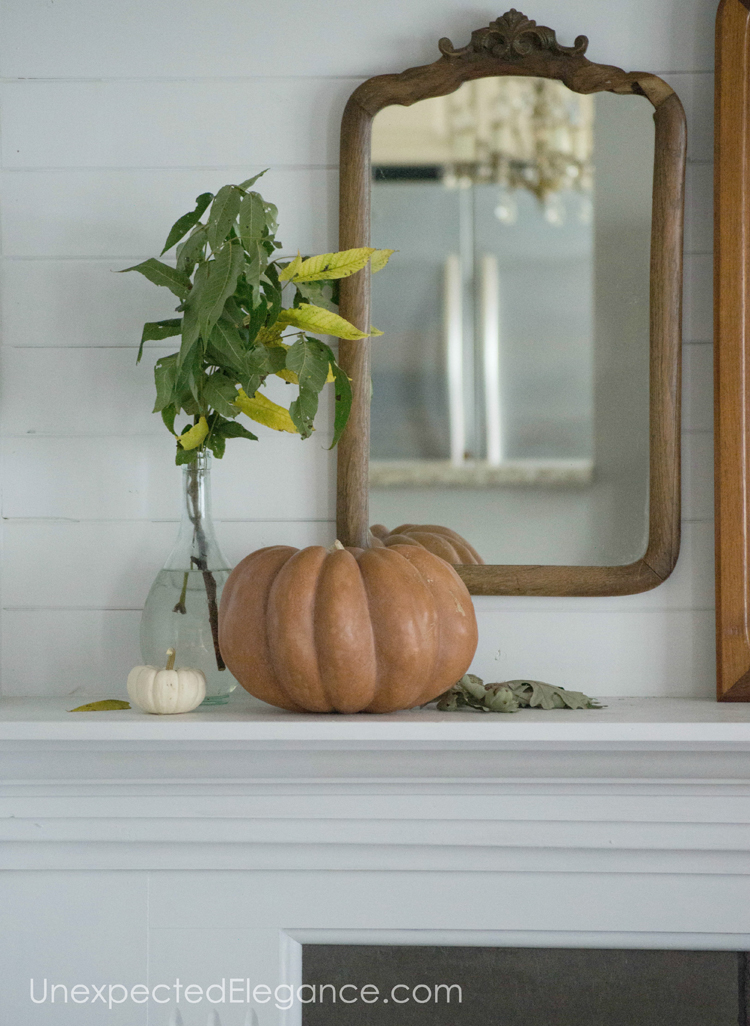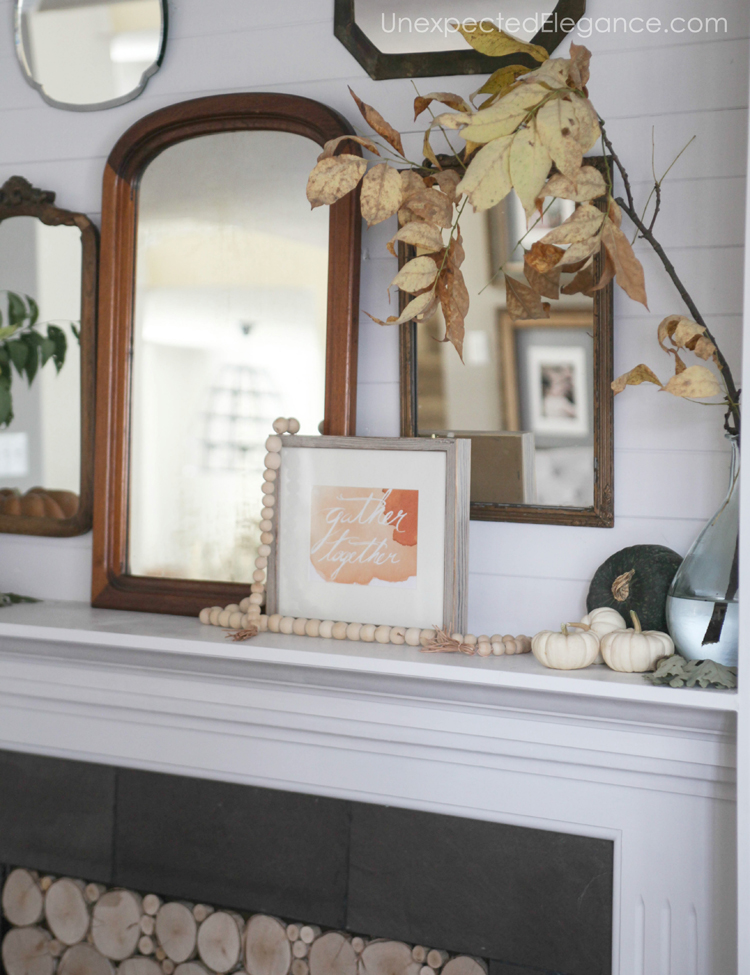 I am not an orange person, but I'm loving this soft orange in the living room.  It's so subtle and adds to the fall vibes.  I'll share a source list of some of the items in my space as the bottom of this post.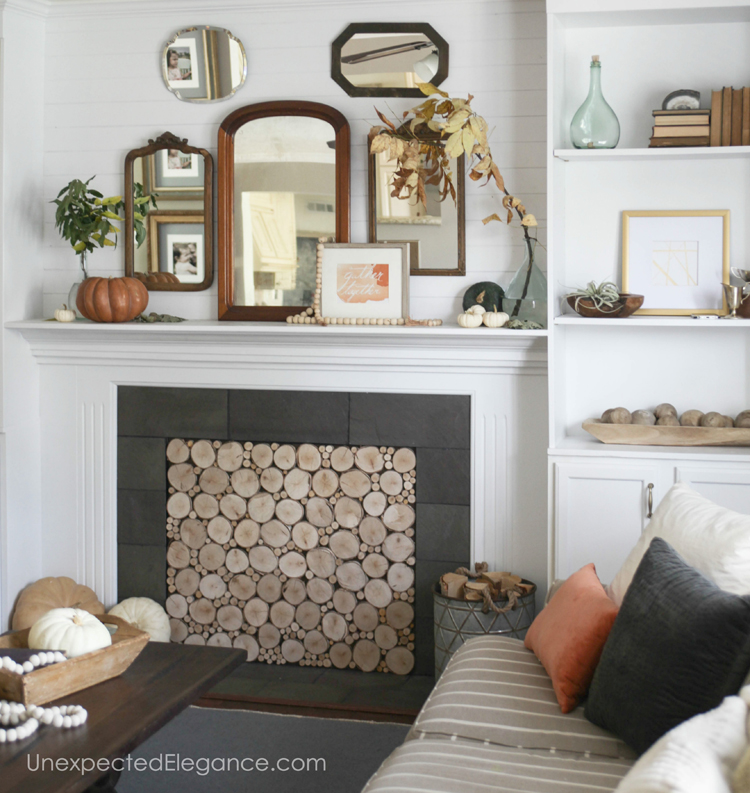 For the rest of my simple fall home tour click HERE.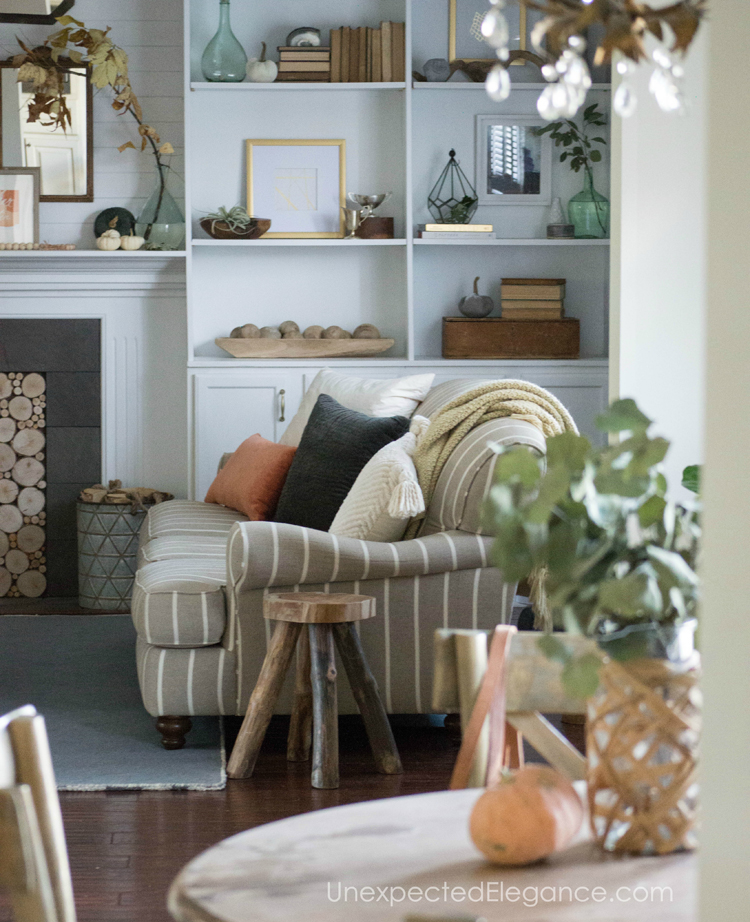 A big thanks to my friend, Sonya of At Home with the Barkers, for putting all of this together!
See behind the scenes looks at #falldecor2inspire on Instagram.  Now be sure to check out these lovely ladies' homes…they are gorgeous!
SOURCE LIST: