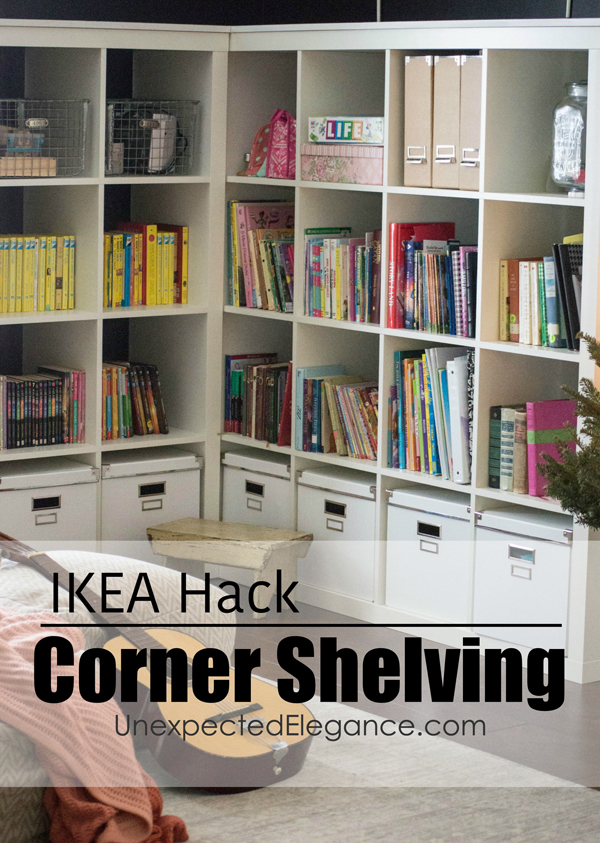 Last month I showed you my loft makeover and I got a lot of messages and emails about the corner bookcase, so I thought it would be a good time to let you in on my little secret. 😉  They are actually 2 very inexpensive IKEA bookcases put together.  I bought the bookcases a few years ago and have reconfigured them a few times, but I think this setup is may favorite.
So here's how I "made" this corner cabinet IKEA hack.  The bookcases I purchased are technically no longer available at IKEA but honestly, I think they just renamed them.  The current name for these shelves are KALLAX . (If you don't have an IKEA close, I found this similar cabinet on Amazon.)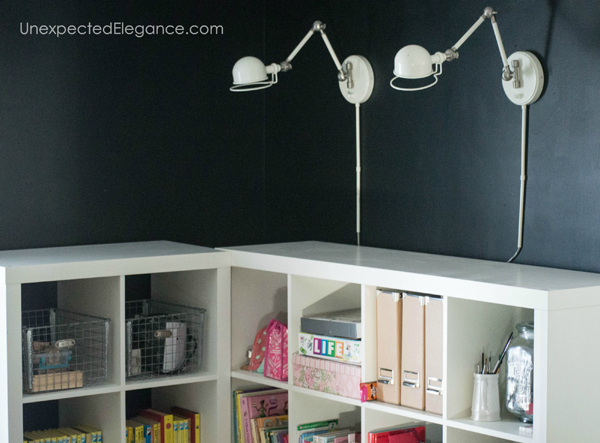 I started by positioning the cabinets in the corner.  They happen to fit almost perfectly within the wall space!  You can see from the above picture that it will leave an empty space in the corner.
Next I measured the tops of the cabinets and added in the empty corner space.  Then I purchased 16″ wide pine boards.  (They are slightly less than an inch thick, but you can choose your thickness.)  The boards do not have to be a expensive, because you are going to paint them anyway.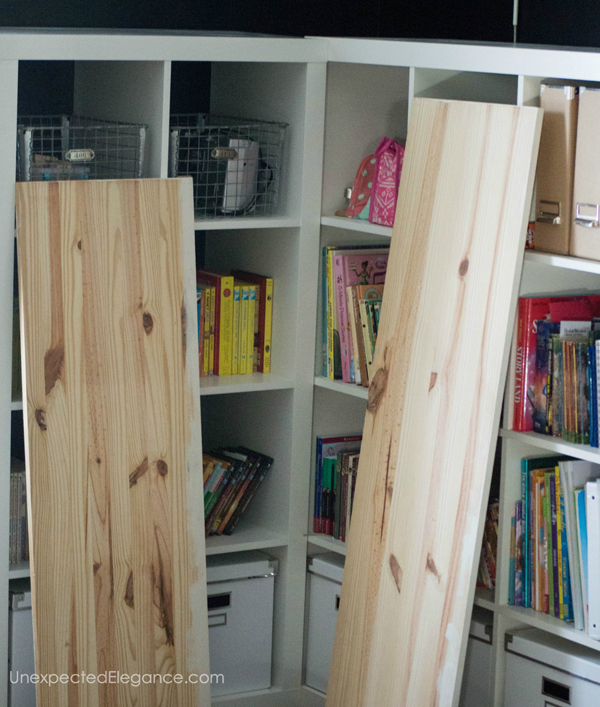 I cut the board to fit the top and make one solid surface.  I also left a little overhang on the front and sides. Then I gave them a coat of white paint. (If you're doing this project, make sure to paint about an inch around the outside of the back, for the overhang.  You can see it in the above picture if you look carefully.)
The floor in our loft isn't quite level, so it left a little gap toward the corner.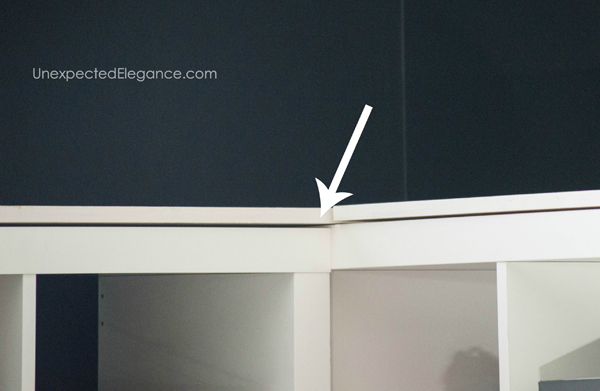 To fix this, I used a shim on the bottom while I screwed the top down.  I ended up cutting the shim off and leaving it under the cabinet for support.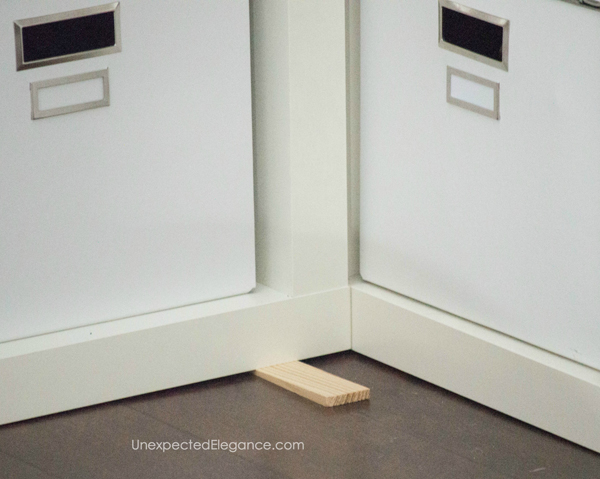 Next I used a clamp to hold the boards in place, then I pre-drilled holes and used 1 1/2″ screws to attach them.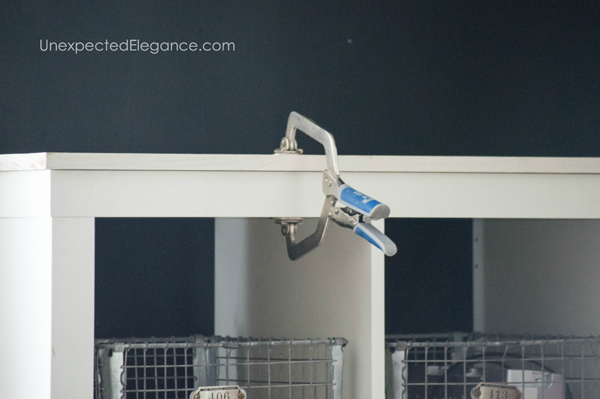 After the piece was secure, I put a second coat of paint on the wood and painted over the screws.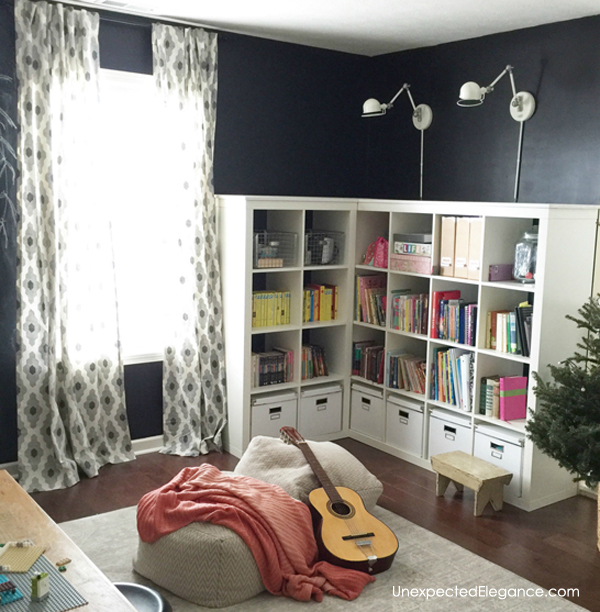 The great thing about these shelves is that different sizes can make a ton of different configurations.  HERE is a configuration I've used in the past.
Check out the full room reveal HERE.
If you have any questions, feel free to ask in the comments below.