I thought this year I would surprise my husband with a small gift per day leading up to Valentine's Day.  What's better than an unexpected gift for a few days??  I made a list of 6 things that he either enjoyed, wanted or needed.  I tried to make them coordinate with a corny saying…he'll think my gifts are cheesy but he will get a kick out of them (and appreciate them). 😉
Here's my breakdown, incase you want to use them!
Day 1:  Sunglasses (he needed a new pair) :  I used at great printable from Studio DIY for these.  You can find the "I can't take my eyes off of you" card HERE.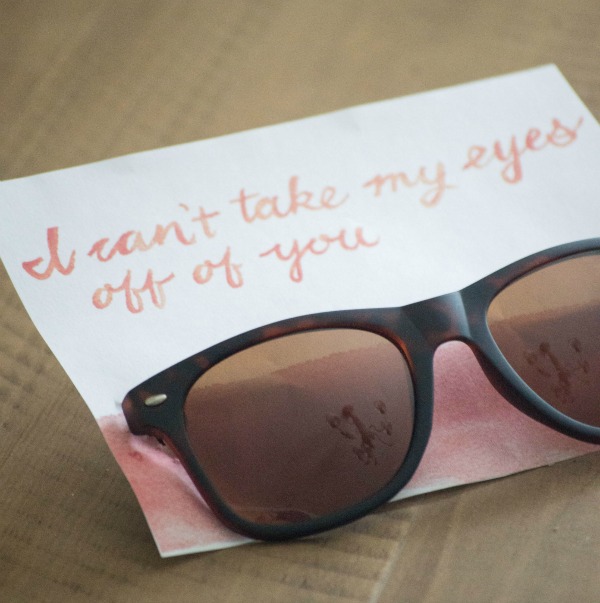 Day 2:  Puzzle :  I found a printable for Pieces candy and used it for my puzzle gift.  You can get the printable from A Pumpkin and A Princess.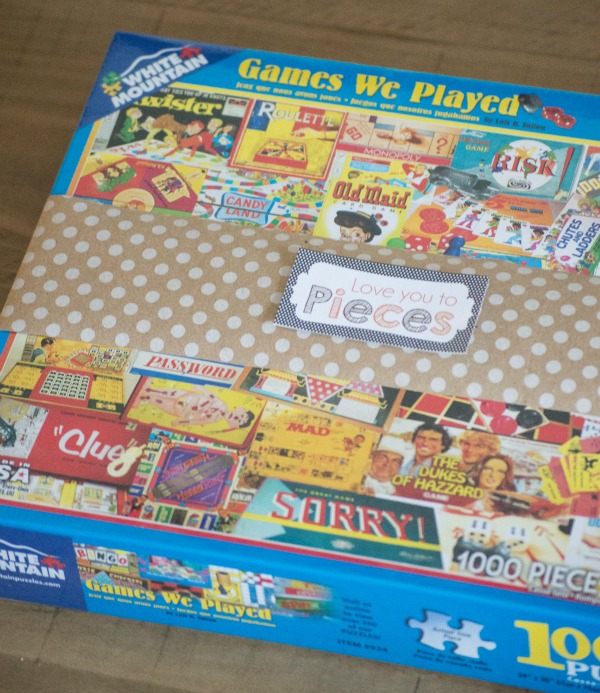 Day 3:  Hot Sauce (he loves spicy food!) :  I had planned to make my own, but found this printable at The Crafted Sparrow.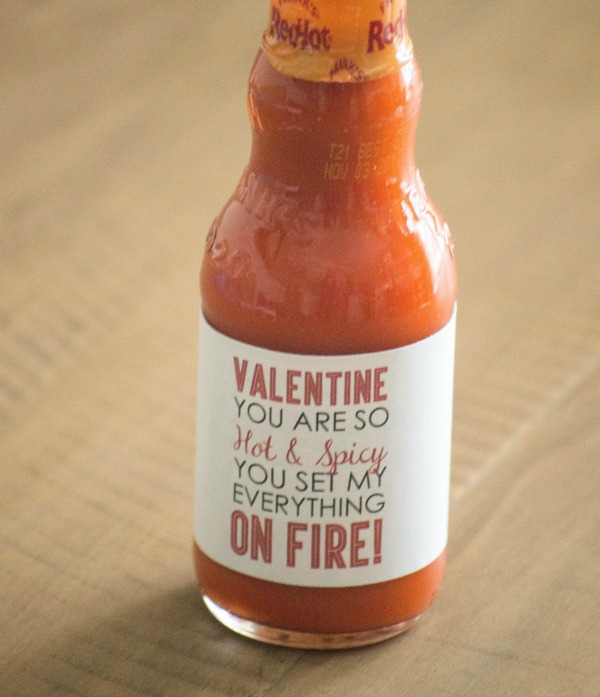 Day 4:  Whisky :  I found this cute printable from Pizzazzerie.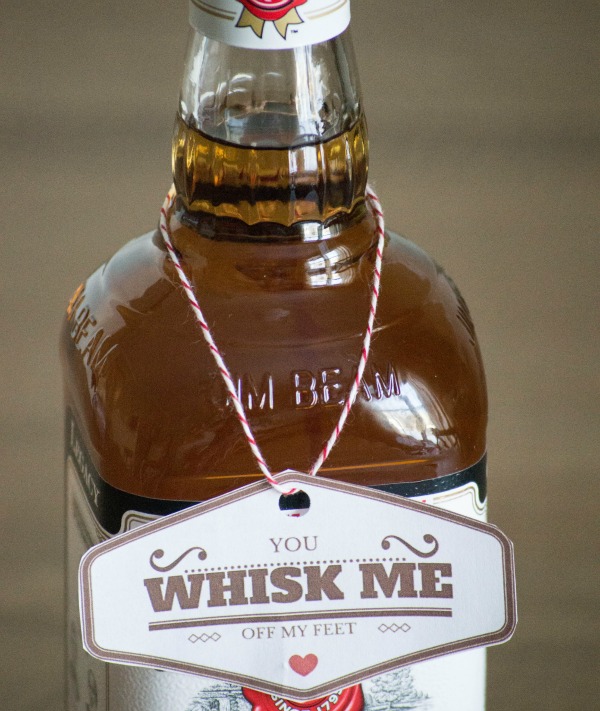 Day 5:  Whiskey Stones (to go with the whisky 😉 ):  I used the phrase "You are my ROCK" and made a printable.  You can get a free download of it  HERE.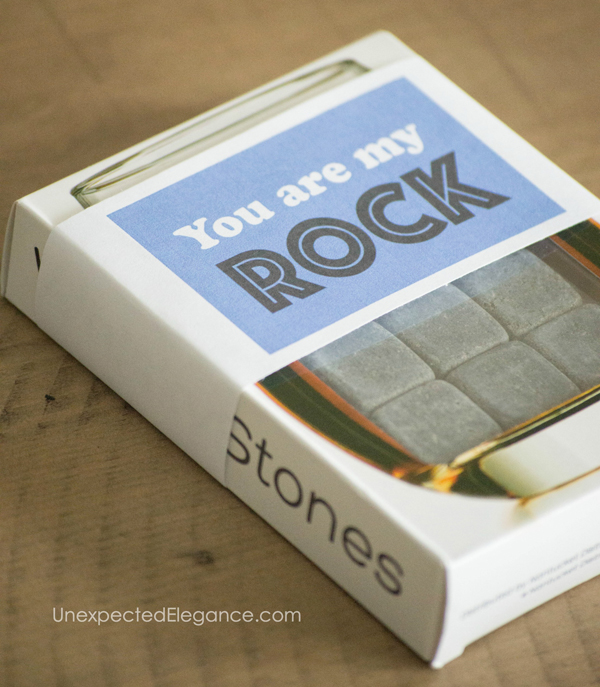 Day 6:  Chocolates:  Everyone loves a box of chocolates.  I made a printable that says "You make my life SWEETER".  Get a free download HERE.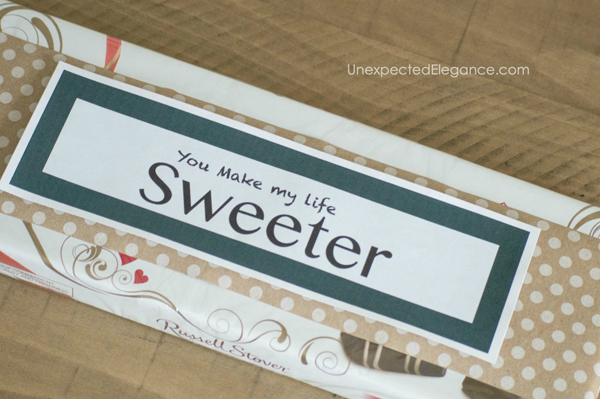 Day 7:  Valentine's Day!! :  We are planning a night out so this day is covered!  I might write him a note or get a card for day 7.
I normally have a hard time waiting to give gifts, so I hope I can make it a few more weeks!  It's a good thing he doesn't read my blog very often… 😉
If you need more ideas here are a few good ones–>>
"You're All That and a Bag of Chips" (What guys doesn't love chips?)
Funny Cards! (Great for a guy with a sarcastic sense of humor!)
"You're like a fine wine""You're like a fine wine" (Great for a wine lover.)
"Have a Ball"  (For your golfer…put a sleeve of balls into a chocolate box.)
"You warm my heart"  (You could actually get him a coffee/hot chocolate or just add this to a gift card for his favorite coffee shop.)