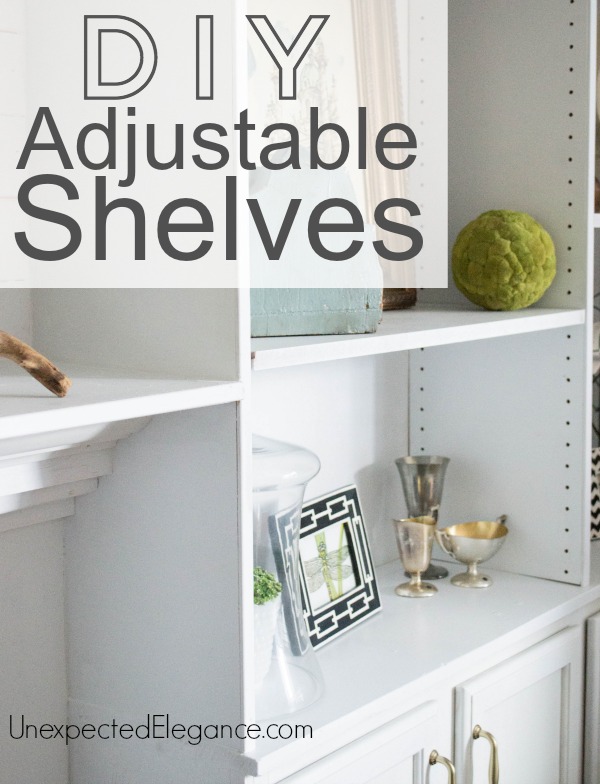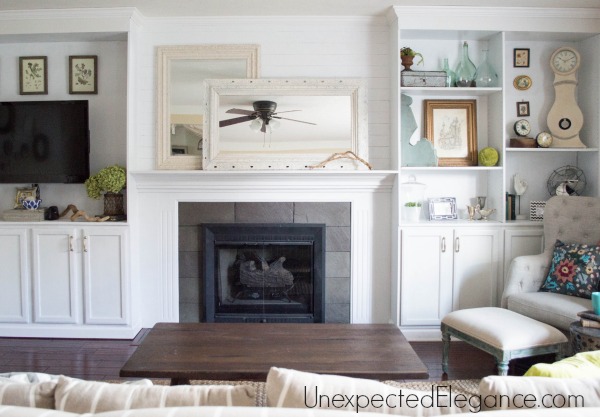 A few days ago I shared my FINISHED fireplace built-ins, and today I thought I would show you a few of the details.
The biggest help with project came in the form of an inexpensive jig!!  I wanted the shelving side to have moveable shelves but I didn't want to by the pre-made laminate version.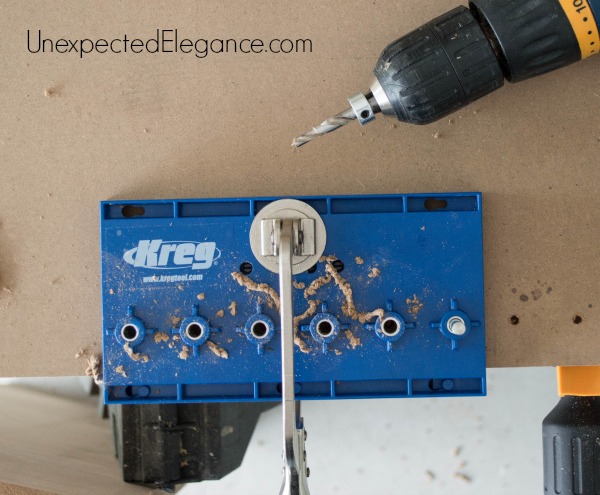 I bought a sheet of MDF (medium density fiber board) and had the home improvement store cut it into 12″ strips.  I chose MDF because it's inexpensive, sturdy and paints really well.  Since I planned on painting the whole thing white, there was no need on spending the extra money on expensive wood or even plywood.
 The jig made it really easy to create the holes needed for these DIY adjustable shelves.  I just placed it on the edge and drilled each hole, then moved it down and put the provided pin in the last hole drilled.  The drill bit you need for this is also provided.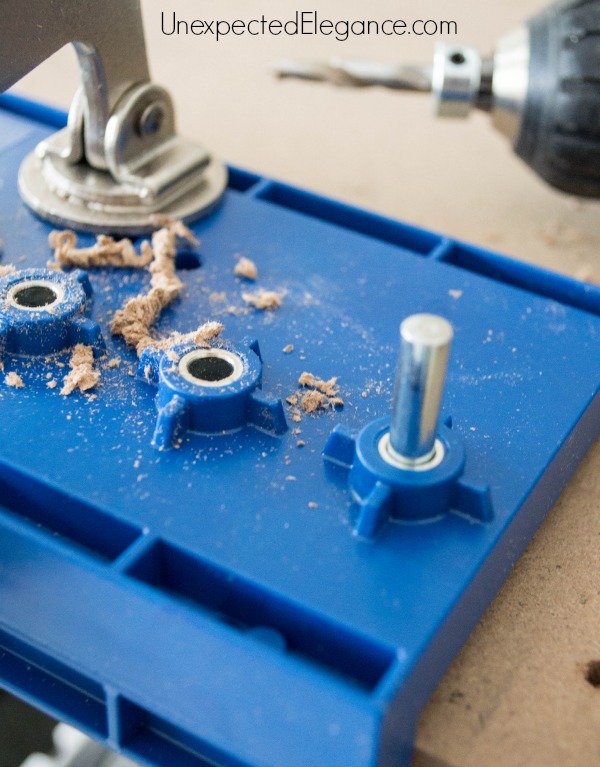 My last suggestion for this part of the project is to use a face clamp.  This type of clamp is easily moved and will help with time and efficiency.  This process can be a little time consuming but it's easy and repetitive.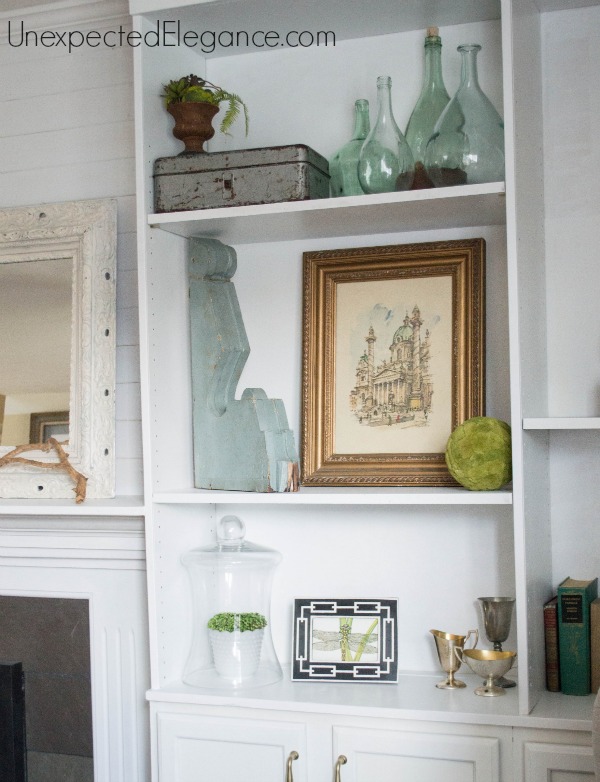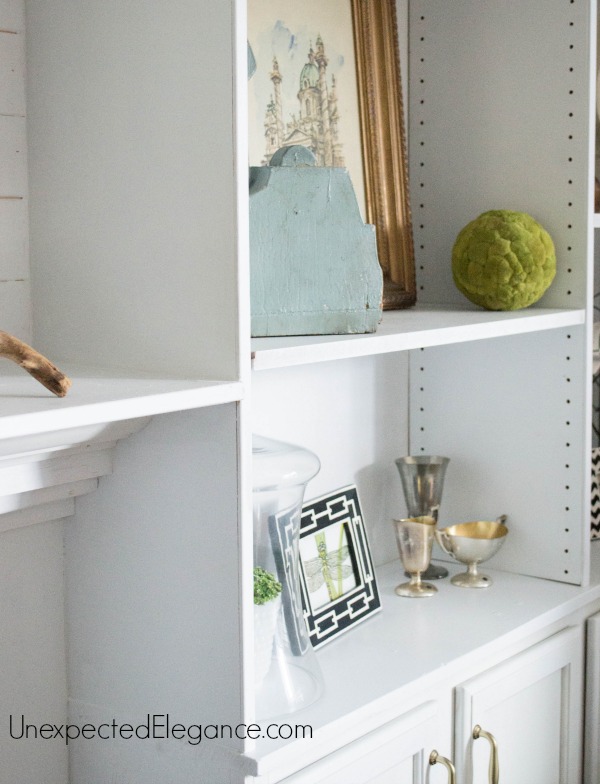 DON'T FORGET TO ENTER TO FOR A CHANCE TO WIN $10,000 FROM BLACK + DECKER WITH "YOUR BIG FINISH" CAMPAIGN!!