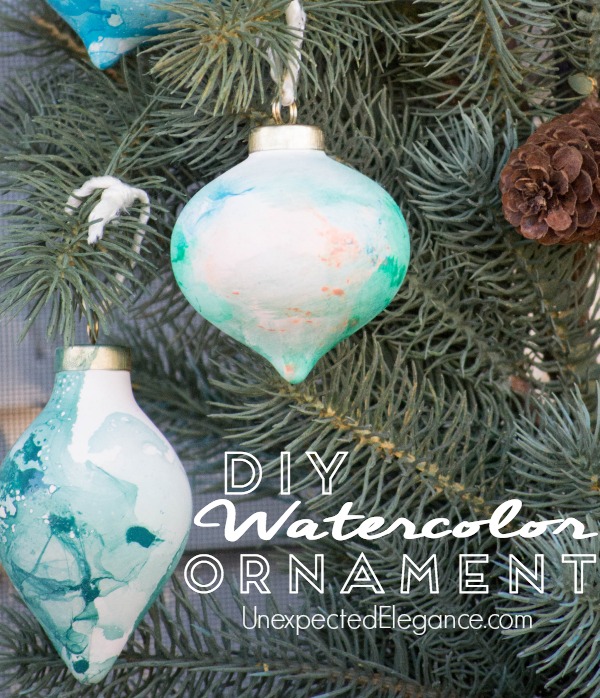 It's soon time to trim the tree (if you haven't already!)…and I have joined a few bloggers to bring you 30+ handmade ornaments!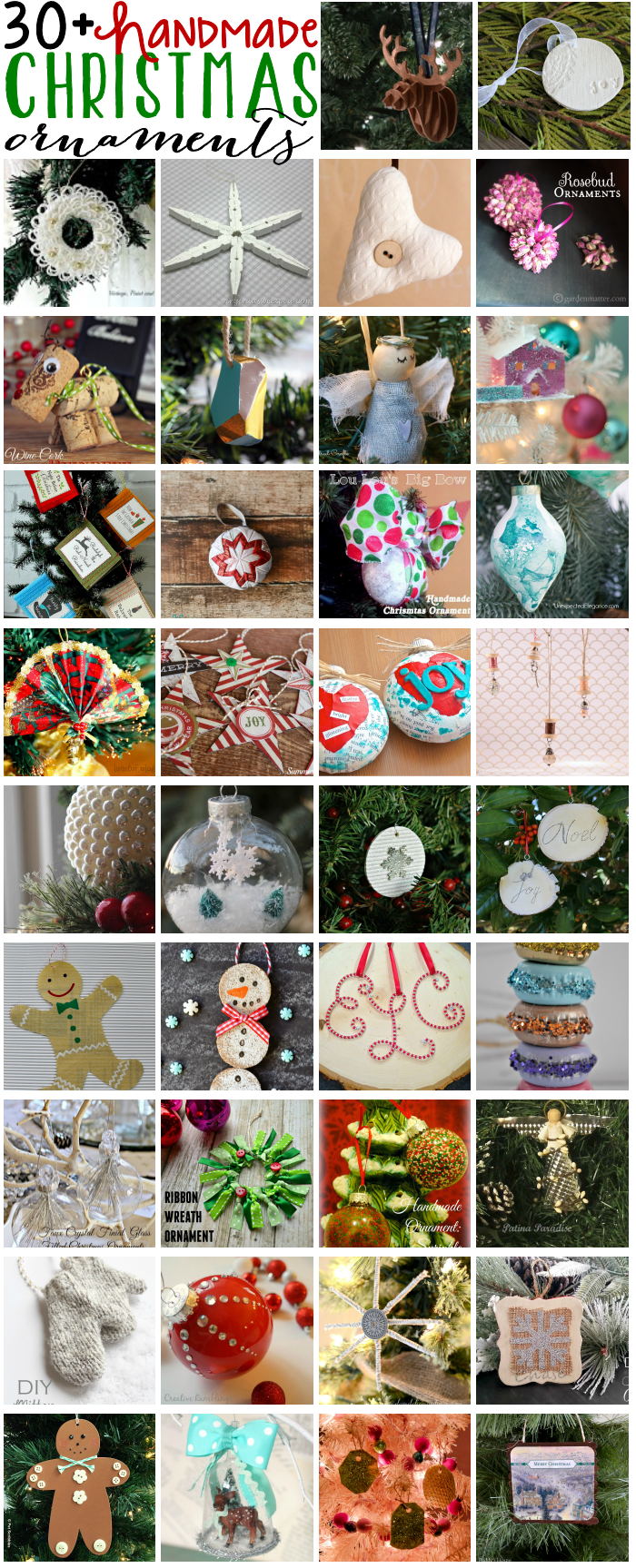 I decided to go with a watercolor theme this year and making these ornaments is super easy.  If my 8 and 6 year old can do this, anyone can! 😉
Supplies for HANDMADE WATERCOLOR ORNAMENT:  shallow bowl (preferably disposable), nail polish, ornament, warm water.
You can use any type of ornament.  I have used this on craft store ornaments that were glass, ceramic and plastic.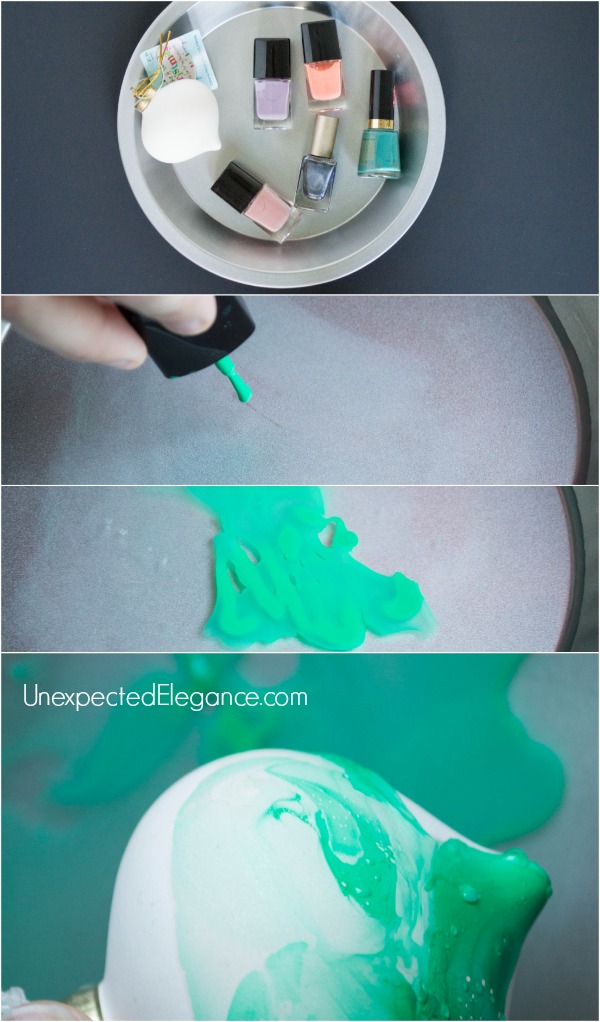 Fill the dish with warm water.
Add a few drops of nail polish.  If the polish doesn't disperse, use a toothpick to swirl it a little.
Dip the ornament into the mixture.
Hang dry.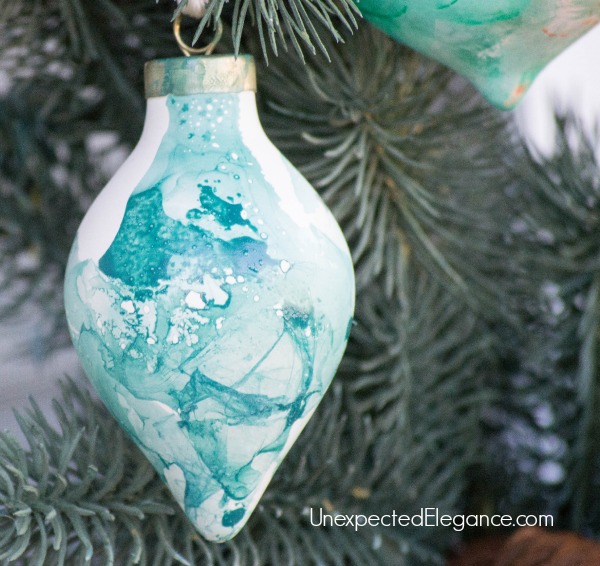 The picture above is by just dipping the ornament.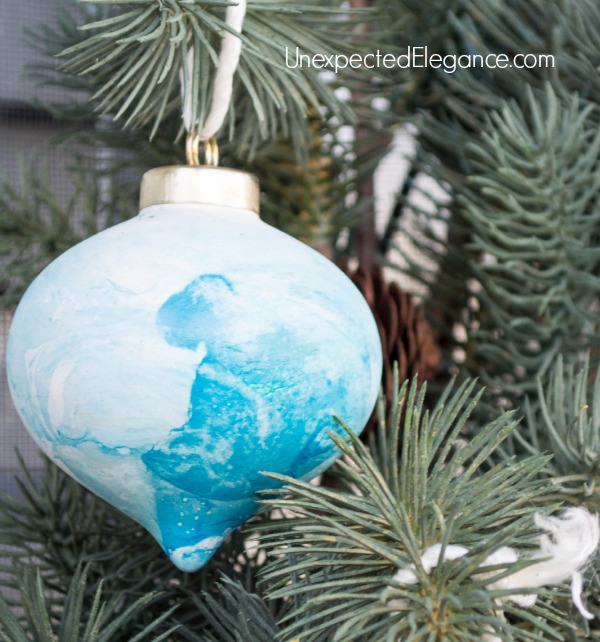 This photo I used a paper towel with nail polish remover and lightly went over the entire ornament.  It gave the whole thing a more marbled effect and color.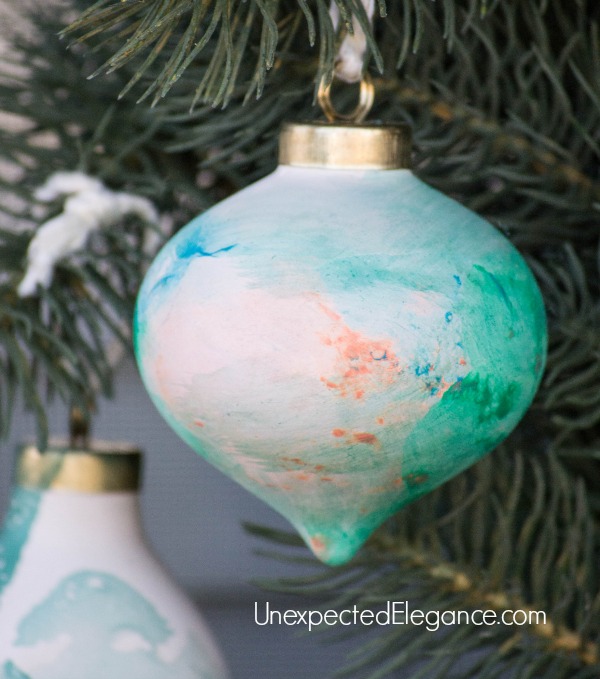 This ornament I used multiple colors and the remover.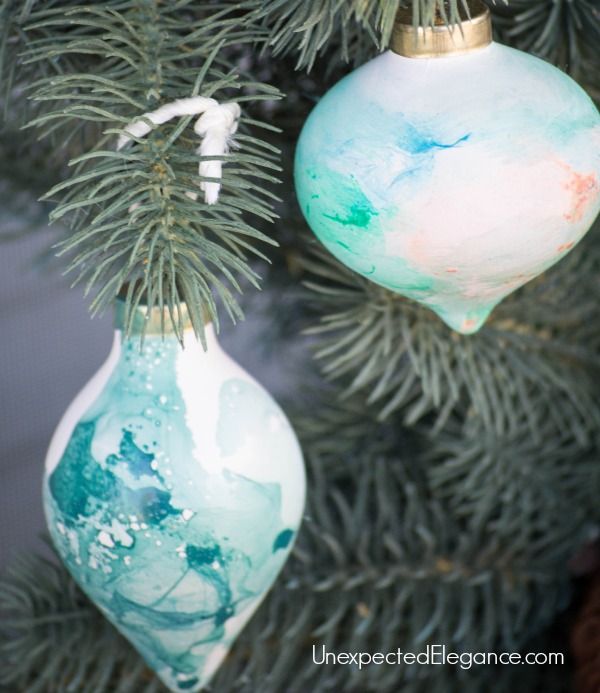 Three different versions but all give it a watercolor effect!
Now don't forget to hop over and check out all the great handmade ornaments!