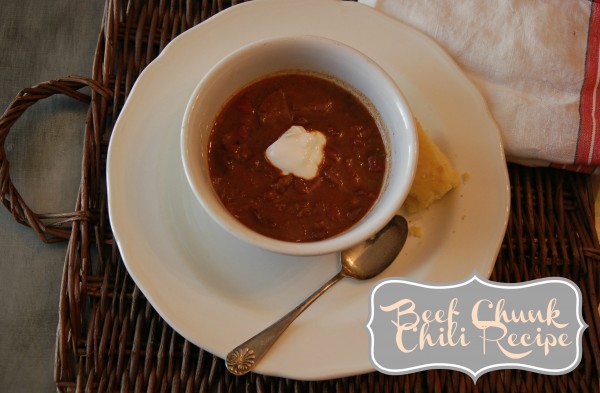 I wanted to start by saying I've NEVER been a fan of beans…or chili for that matter!  Now that that's out of the way, let me say that I love THIS chili recipe.  And since this recipe has completely changed my opinion on chili…I thought you might like to try it.
I'm definitely not someone who enjoys cooking, so I tend to stick to simple recipes that I know my family will like.  This one can be modified to fit your taste, as well.
(click recipe card to download)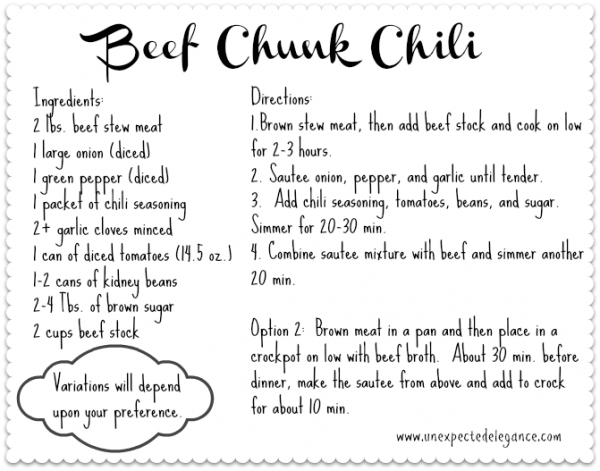 I prefer to eat this dish without rice, but if you are a chili and rice kind of person go for it!  I top it with sour cream and serve it with cornbread.
I've used this a crock pot meal, as well.  Just brown the meat first, then put it in the crockpot on low with beef stock.  About 30 minutes before dinner, make the saute and add it to the beef.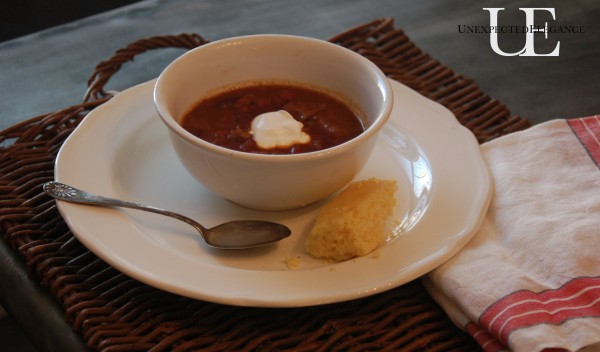 This time of year is all about comfort food, and this one is definitely on my list.
What is a go-to recipe for you and your family?