One of the things on my "list" of things to do in 2013 was to get my jewelry organized.  Well as you know one thing always leads to another and before I knew it I had my closet torn apart.  Don't get me wrong, it totally needed a "spring cleaning" even if we are few months away.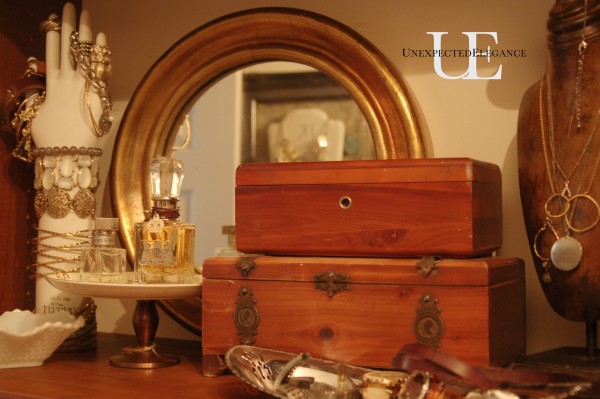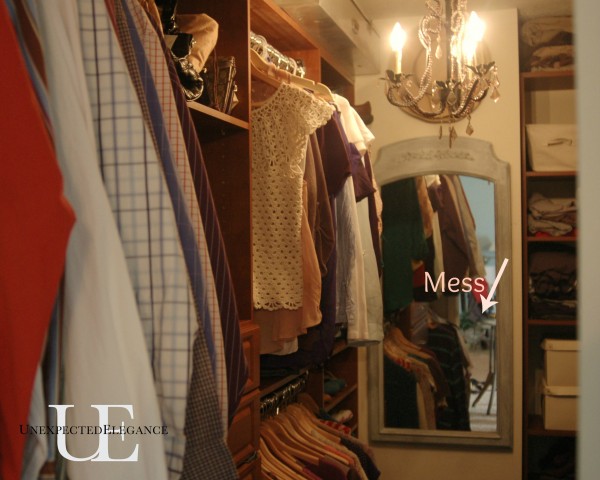 So now my room is a disaster!  BUT, as I always tell my husband it's going to look worse before it looks better. 😉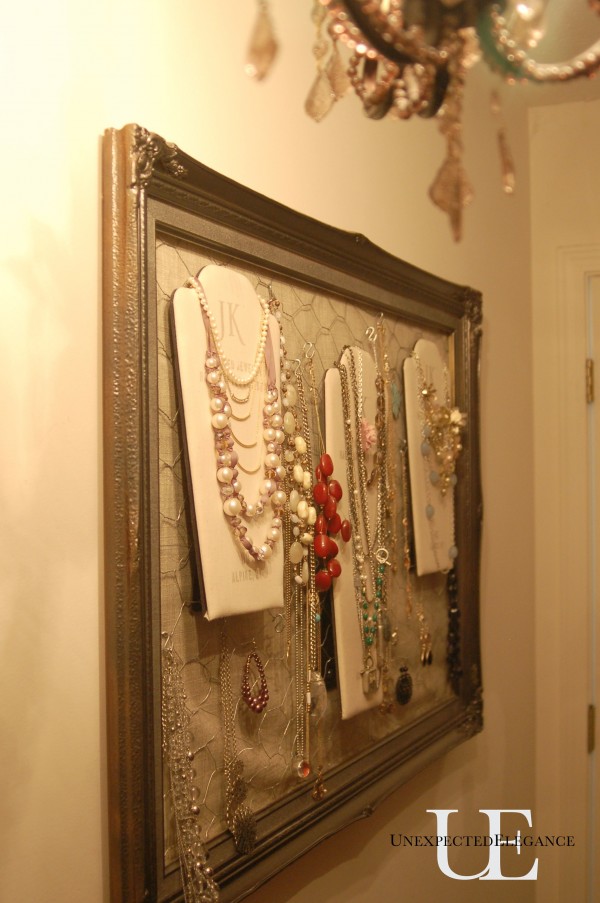 It feels so good to get my jewelry off the top of the dresser in my room. It had become a huge pile of tangled chains and earring.  Now I can actually see what I have.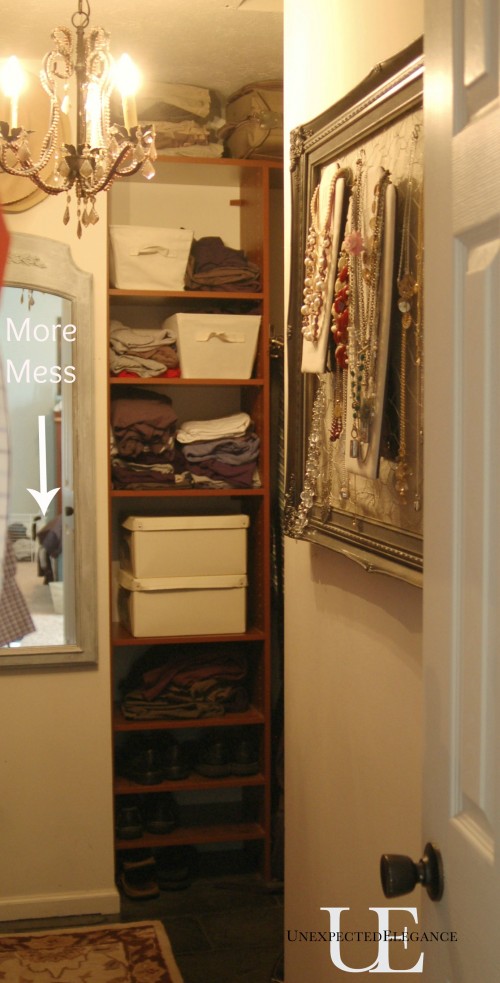 Sorry for the poor quality pictures…Do you have any idea how hard it is to take a picture in a closet?  I do now and it's pretty impossible!  
Happy Monday, ya'll! 😉
Angela