So, I'm slowly but surely finishing up small projects around the house and starting some bigger ones.  One of the small ones, involved a table I had purchased from another vendor at the Christmas Artisan Market.  I bought it from Tammy, who owns Junk Situation.  She has such a talent for turning "junk" into treasures.  I fell in love with a small table she had made, and wanted to use it as a vanity in the girl's room.
Here's the area with the new table.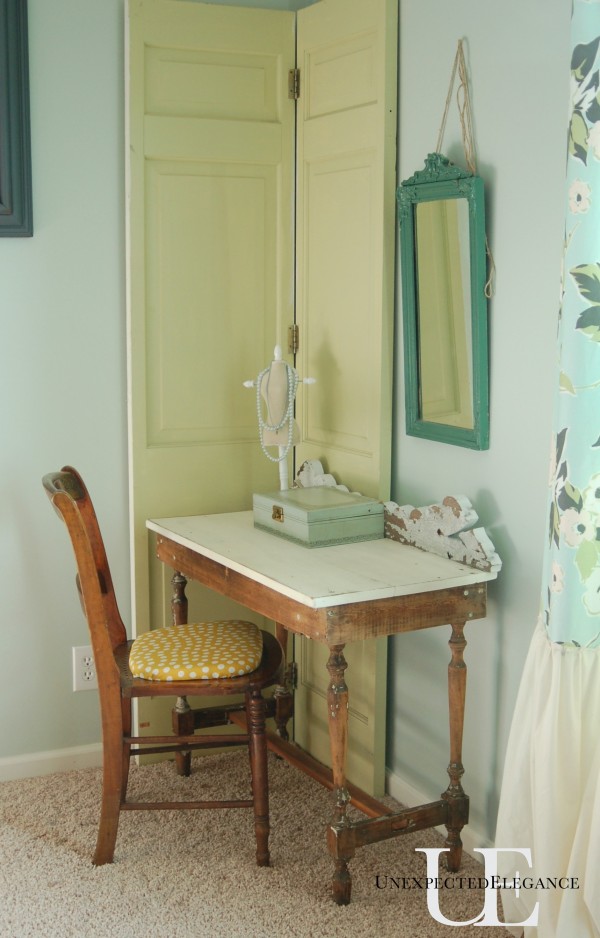 The chair I wanted to use in this space needed a little bit of a makeover.  It originally had a caned seat, but it was busted.  I removed the seat and replaced it with an old stool top and new fabric.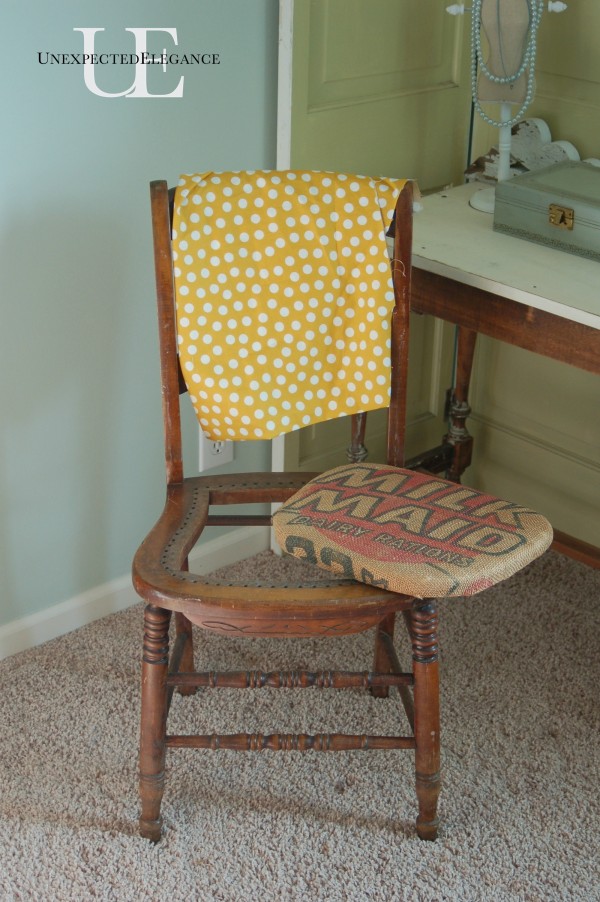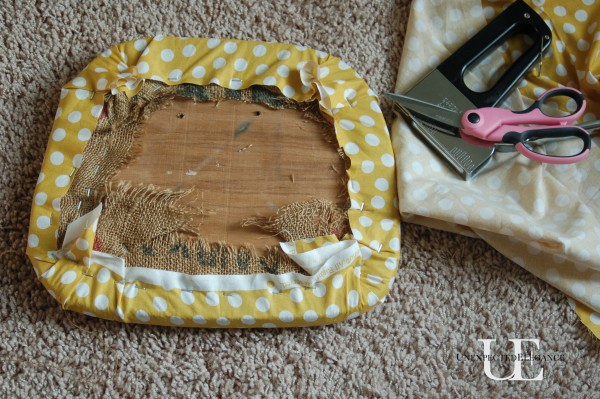 I didn't want to make any new holes, because I think one day I might try my hand at replacing the cane seat.  I just used the existing holes to screw the new seat on.  It's not perfect by any means, but it's functional and that was my biggest goal.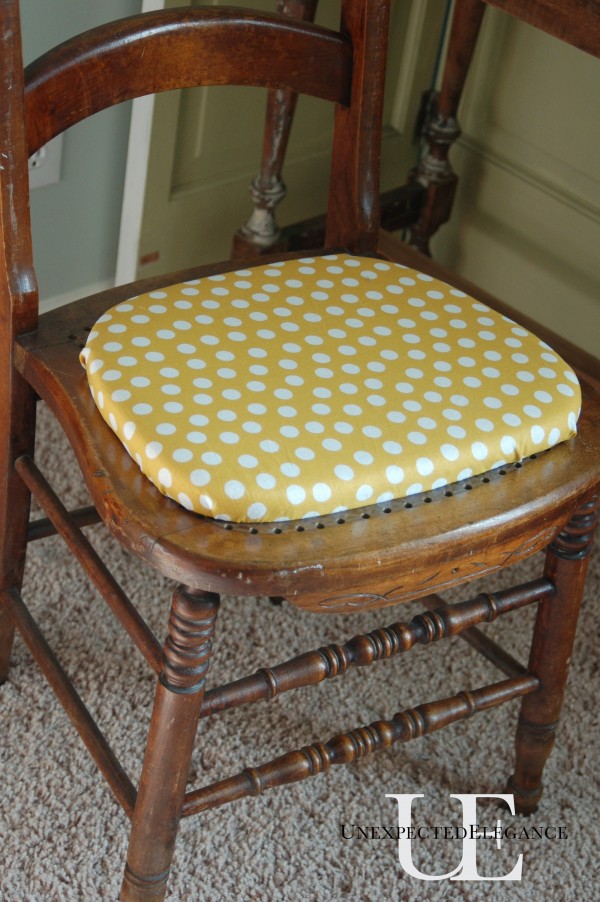 Tammy used salvaged architectural pieces as a the back.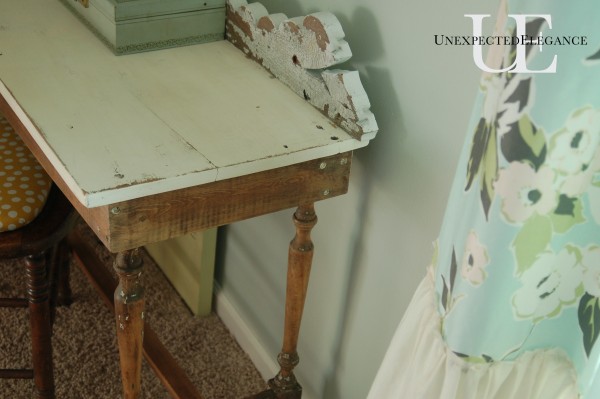 I love the worn wood with little bits of paint still showing…imperfections make this piece so special.
 And what's a vanity without without a mirror!?!?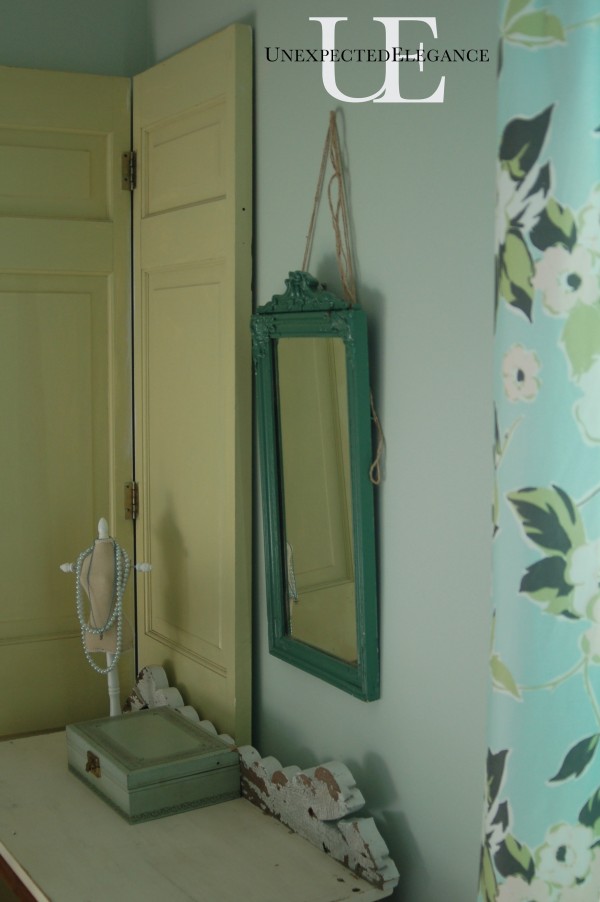 If you'd like to see my daughter's full bedroom makeover, click here.
Now onto my very long list of other projects!
~Angela