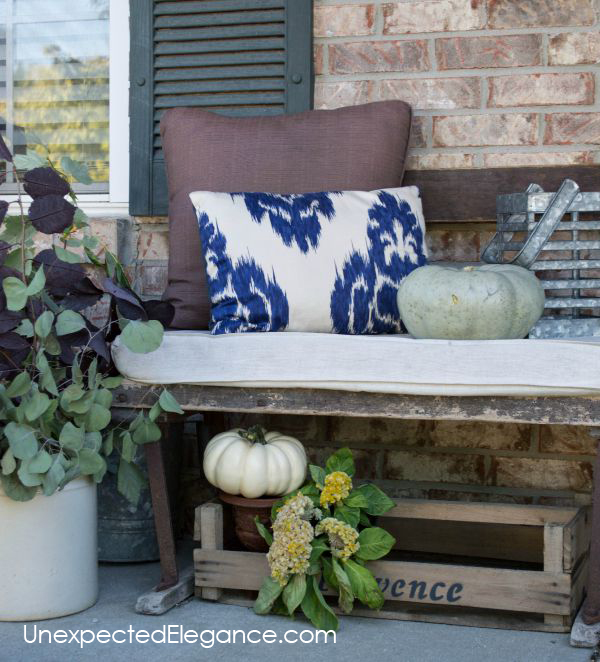 Fall can be such a beautiful season. Unfortunately, a number of plants die during this time of the year, which means that your front porch may be lacking color. Thankfully, there are simple things you can do to add amazing color. Whether you decorate with mums or fall garland, you can add color to your front porch this fall.
Ways to Add Color to Your Fall Porch
Decorate with Mums or Cabbage
Mums are a wonderful flower for fall. Placing potted mums on either side of your front door adds a beautiful pop of color. Mums can be found in red, yellow, purple, white, and orange. You can also find potted mums with a variety of colors in one pot. Mums come back year after year, as long as you deadhead the plants.  My other favorite for fall is cabbage!  I use it almost every year.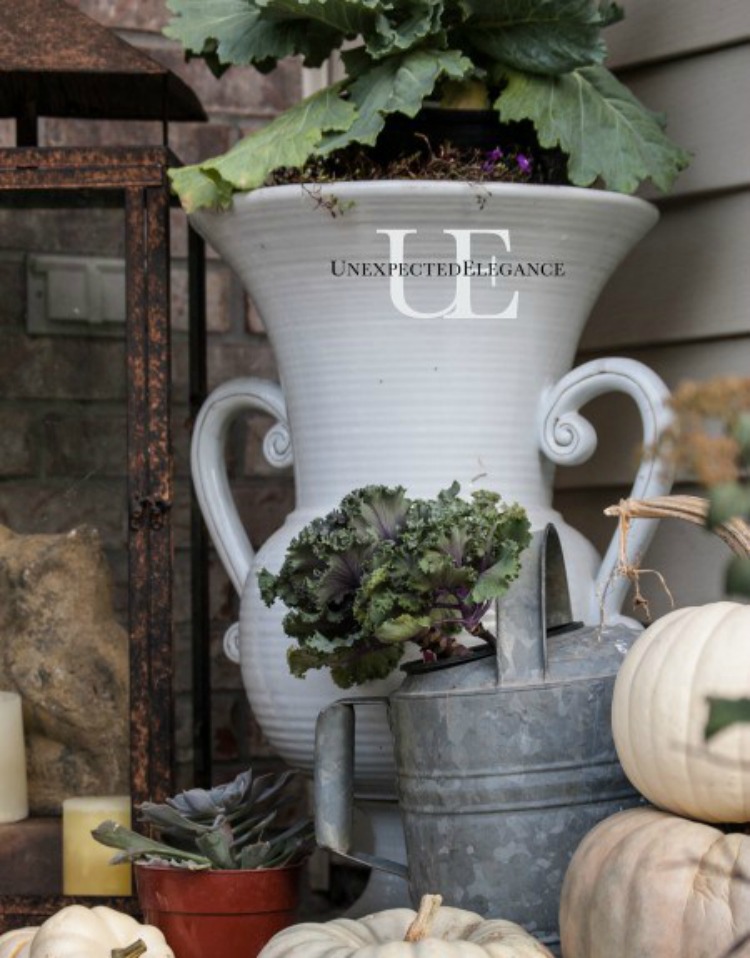 Hang a Wreath
A wreath is just what your front door needs to stand out this fall. You can create your own using a variety of supplies from the Dollar Tree or your favorite craft store. You can also purchase a wreath from a variety of stores. This is something you can spend as much or as little as you want on. The more you spend, the better it will look.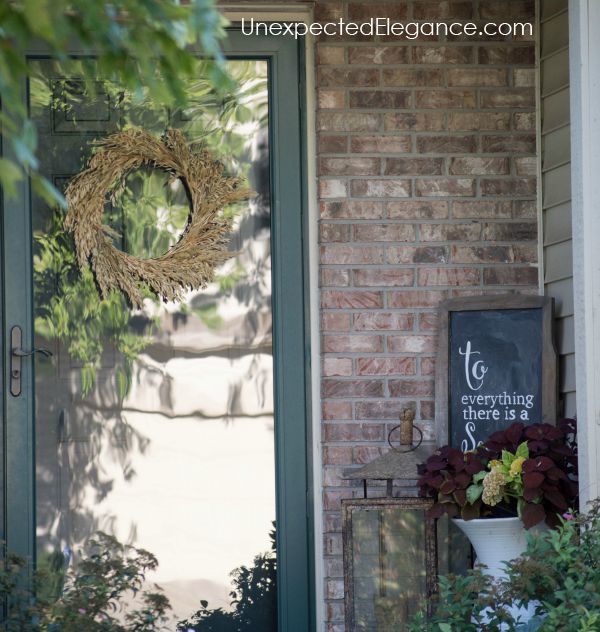 Create a Decorative Display with Pumpkins
Pumpkins are one of the best fall decorations because they look good throughout the season. You can purchase real pumpkins and they will last for several weeks. The key is to not carve them. As soon as you carve a pumpkin it will start to rot. You can also choose to purchase plastic pumpkins. The key is to invest in high quality pumpkins that don't look cheap and tacky.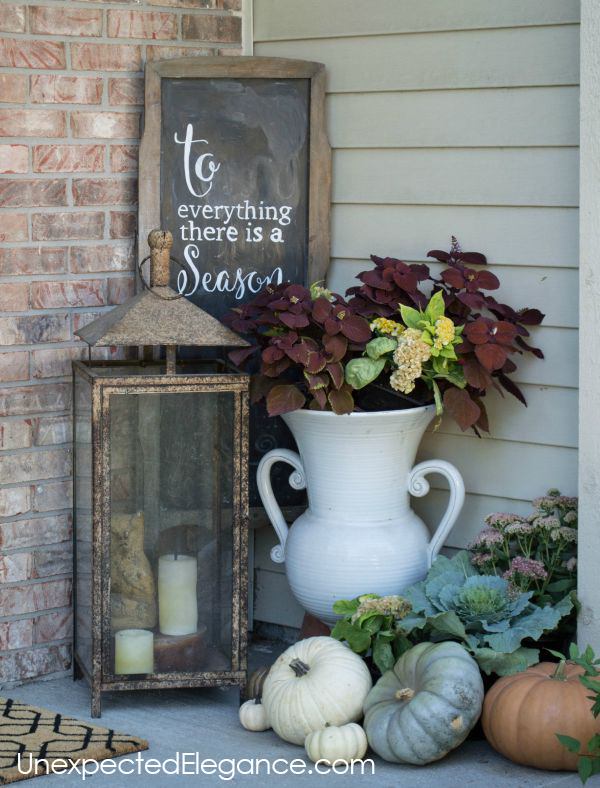 Use a Fall Garland
Last, but not least, purchase fall garland to wrap around your porch railing or door.  You can find garland at your local Dollar Tree that you won't have to worry about leaving in the elements or make your own.  I made a rope garland a few years ago, that I still use!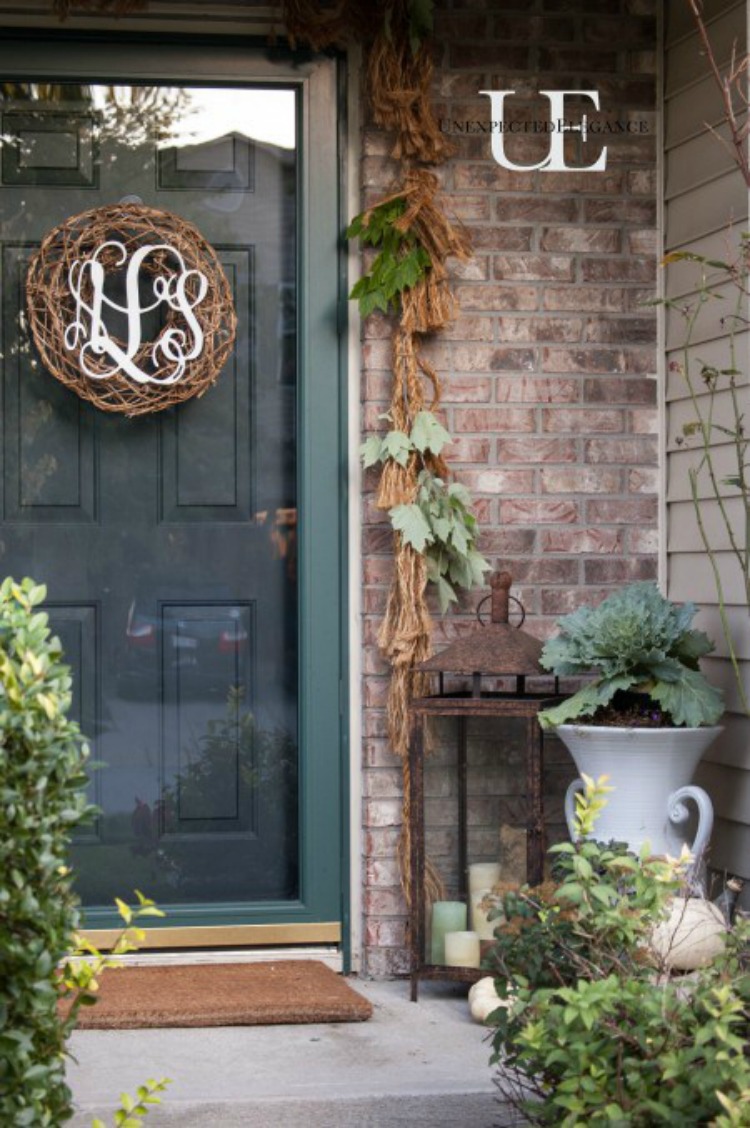 Your front porch doesn't have to be a barren wasteland as you wait to decorate for Halloween. There are so many easy ways you can add color to your front porch this fall. Whether you decorate with mums or pumpkins, you can add a gorgeous look without a lot of money.