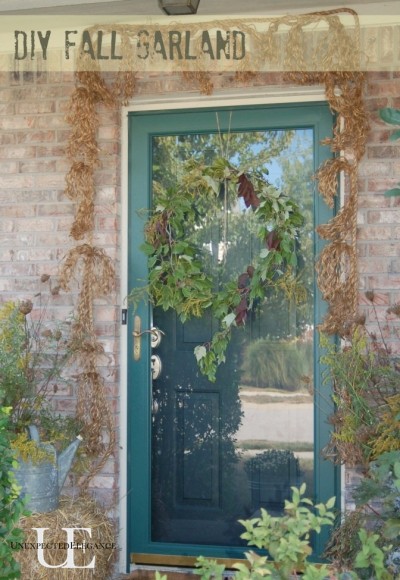 My most recent project came straight from the pages of the latest Lowe's Creative Ideas magazine.  It is called harvest garland and fits in perfectly with any Fall decor.  It is very simple to make, but a little time consuming.    You will need one 17 ft. piece of 3/4-inch-thick rope and 15 (2 ft) pieces.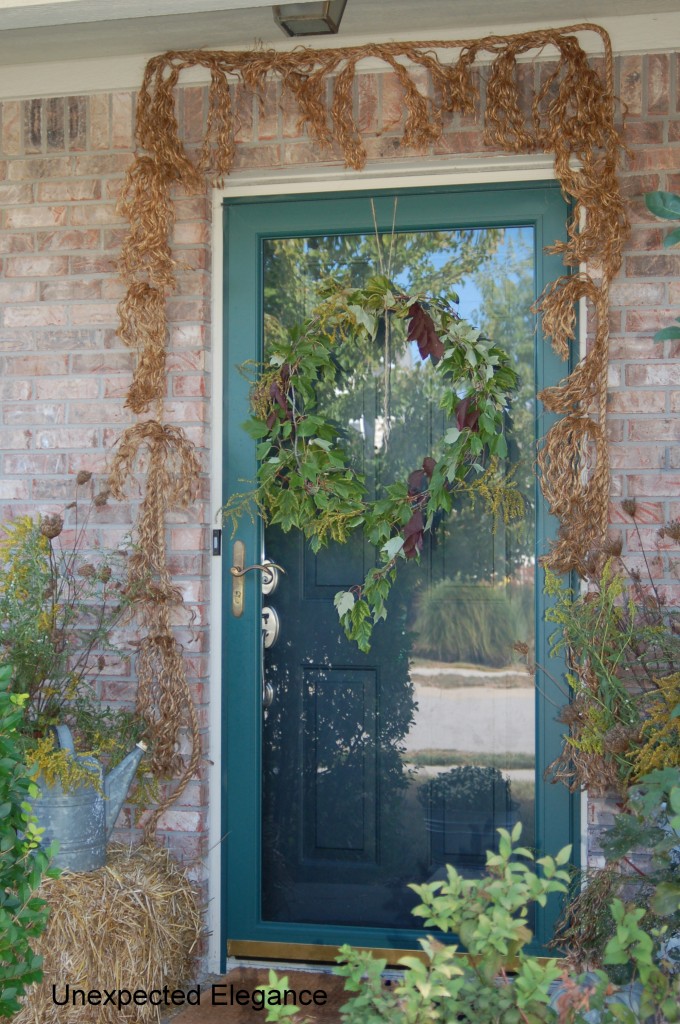 The rope is pretty thick, but I just cut it with a sharp kitchen knife.  Just make sure you tape off where you want to cut so it doesn't unravel while you are cutting.  Once you have all your pieces, unravel most of it, leaving a little in the middle to attach to the large piece of rope.  Then you can either measure and space the pieces or "eye ball" it, which I did.  I also played around with the placement, once it was hung up.  To secure each piece use twine.  I tied each piece in a couple of places to get the look I wanted.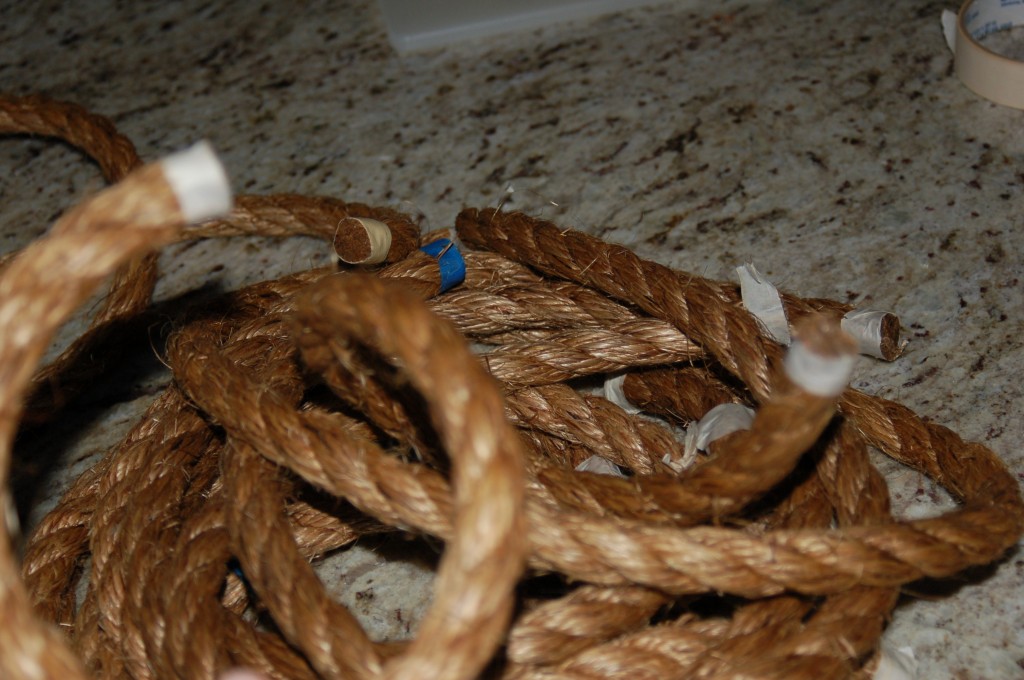 I think some of my pieces might be a little too long, but I am still debating.  What do you think, keep it this way or trim it?  To see the original post about the front door click here.