This post brought to you by Chamberlain. The content and opinions expressed below are that of Unexpected Elegance.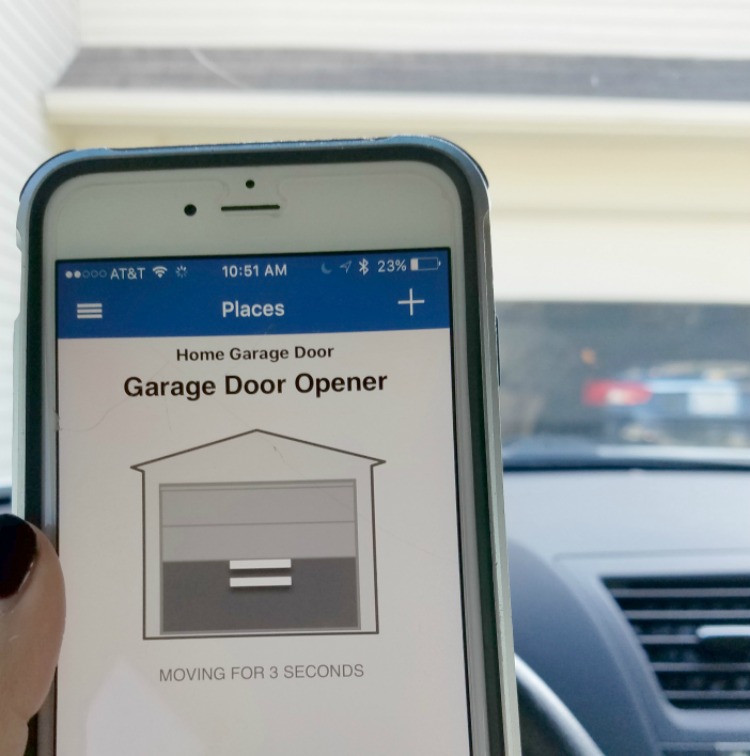 I've probably done it a hundred times…I leave my house (on autopilot) and about 10 minutes later can't remember if I put the garage door down.  If you have a garage door, you've probably done it too!!  We even left on vacation once and forgot…thankfully I have the best neighbors who called us and were able to use our keypad to put it down.  SO, I was very excited to find a simple solution to my ongoing problem.
Have you heard about this new product from Chamberlain, called MyQ Garage?   It connects with your current garage door opener and uses your home's WiFi,  so you can monitor your garage door from anywhere.  It was super easy to setup and install…but the best part is that I can check to see if my garage is up and control it from my phone.  It's pretty amazing.  I have friends who pay a security company extra for this feature, but I was able to get it by just purchasing the MyQ Garage system once.
So what exactly is this little piece of genius?!?  It's an accessory/add-on that connects to any garage door opener built after 1993.   It works through your home's wi-fi network and communicates through an app to your smartphone or tablet.  It also can integrate through other smart home products and services such as Nest Cam, Nest Thermostat, Xfinity Home, the Wink app, and MyQ Lighting to work with your existing smart home eco-system.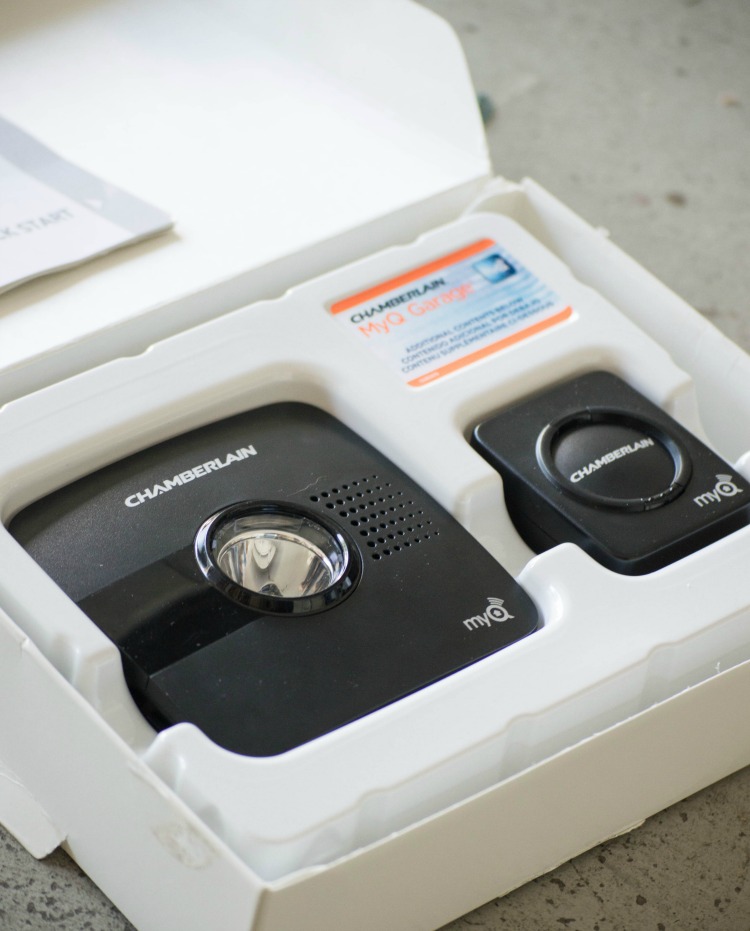 The installation only took about 30 minutes from start to finish.  There's basically 3 main steps:
Mount Wi-fi hub next to your garage door opener and plug it in.
Mount the door sensor.
Download the free app and follow the instructions.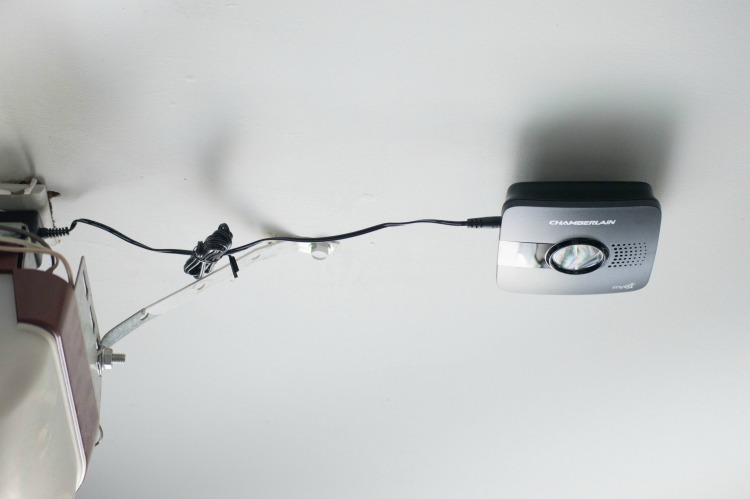 The door sensor comes with adhesive velcro and needs to be in the upper righthand corner of the garage door.
I love the fact that I can pull up the app and check to see if the garage is open…it will even tell me how long it's been up.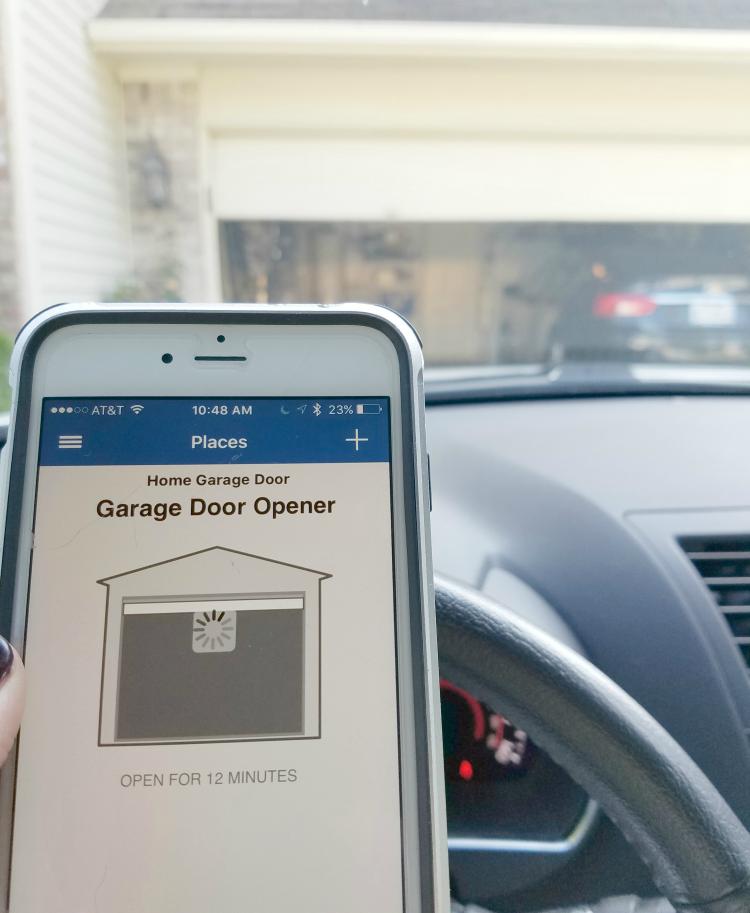 Not only is it great for when I forget to close the garage, but also when I need to let someone in the house.   I can't even count the number of times, I could have used this in the past.  Just last week my husband called while in the driveway to have me open the garage door.  He was in his company car without a garage opener and it was raining (he really needs to download the app!), but I was able to open the garage with my phone.
To Learn More or to purchase at the limited time price CLICK HERE.   You can also follow Chamberlain on Twitter and Facebook.