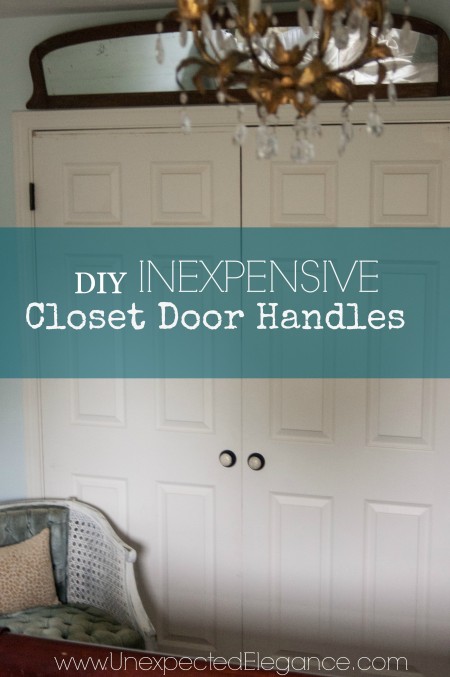 How many of you have the annoying sliding closet doors…that fall off  the track and that you can never reach exactly what you need? (You can raise your hands high if you know what I'm talking about! 😉 ) This WAS the case in my guest bedroom until I took some action!  (I know this solution won't work for everyone but since this is a closet used only for storage, it's perfect.)  The solution was to make them more like French doors.  My dad and I took off the rollers, trimmed them a little and added some hinges.  It was is great! Except it was a little difficult opening them with just the little round disks.
Here they are after we hung them: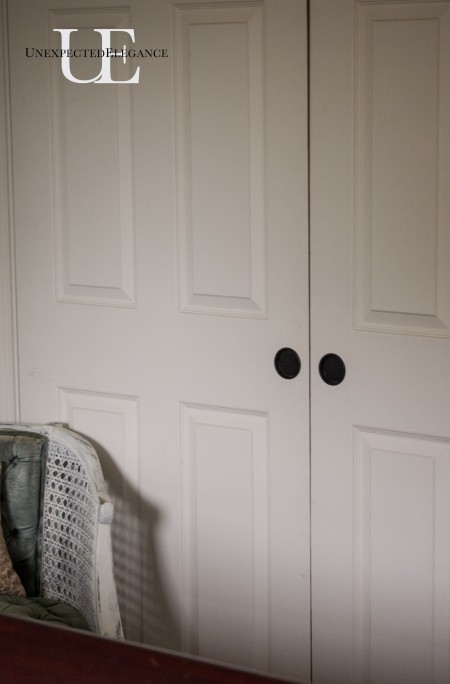 I wanted to add some cool door handles, but I was doing this room on a very small budget so I had to think outside the box.
I found some "larger" knobs at World Market (they are also at Anthropologie).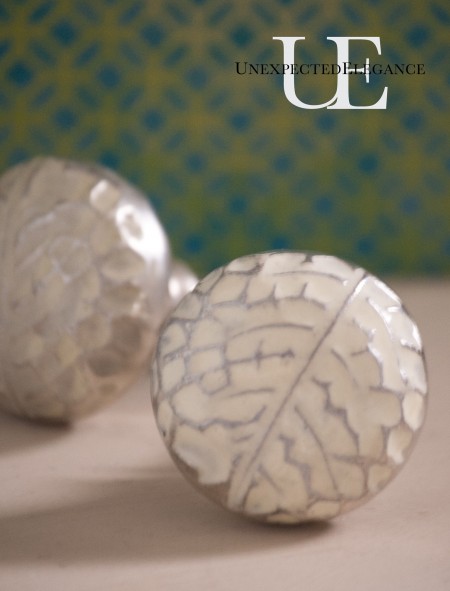 I measured and marked the center of the metal "cap" then drilled a hole slightly larger than the knob's screw.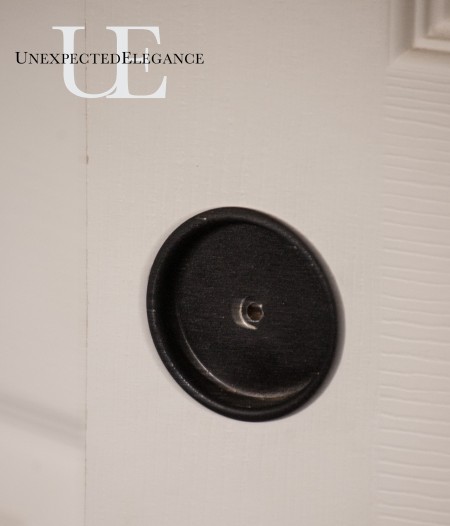 Then I put the screw through the new hole and secured it with the nut.
***Make sure that the knob either already has a long screw or can be replaced.***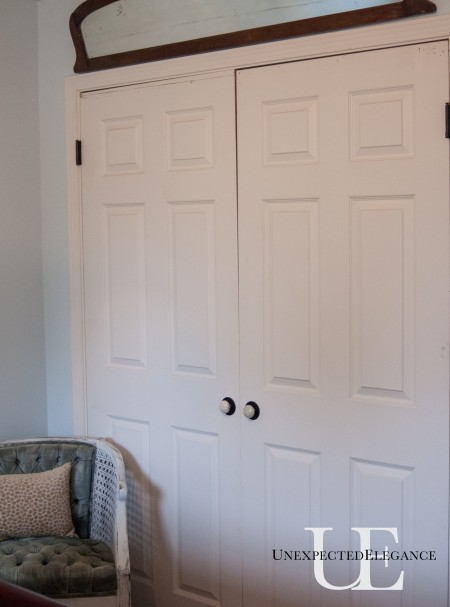 SUPER simple and cost less than $10!
To see pictures and details of the rest of the room, click on the picture below.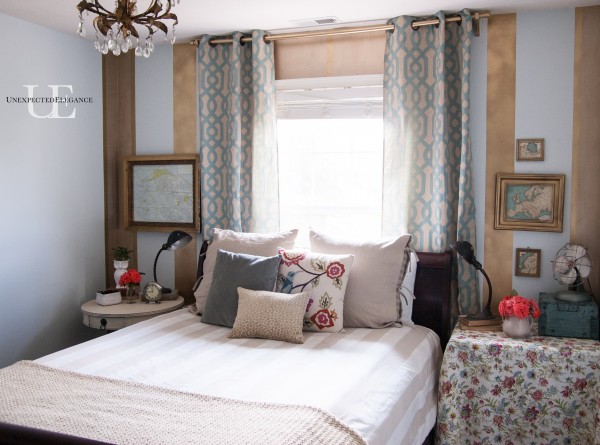 I've also been nominated by Lamps Plus for the BEST HOME BLOG AWARD in the DIY category!!!!  I would love for you go over and vote.  There is some incentive for you too…a $500 Lamps Plus gift card!!