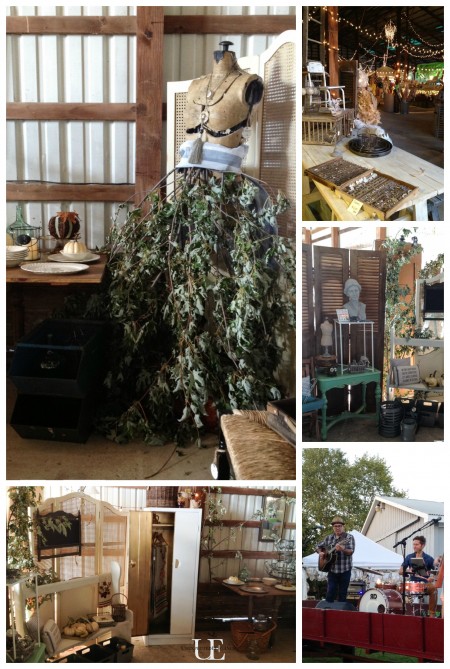 This past weekend was the annual ReStyled Fall Barn Sale!  It is always a lot of work fun (it's really both! 😉 ).
AND  after a day of setting up, three days of shows and numerous trips back and forth to finish tearing down…I'm still in recovery mode.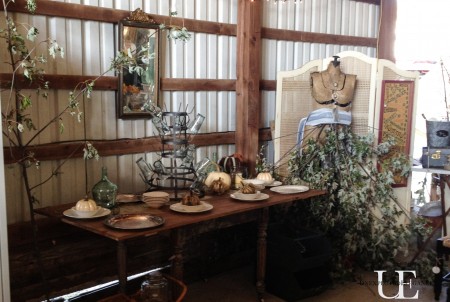 So I thought you might like to see some of the pics from this weekend?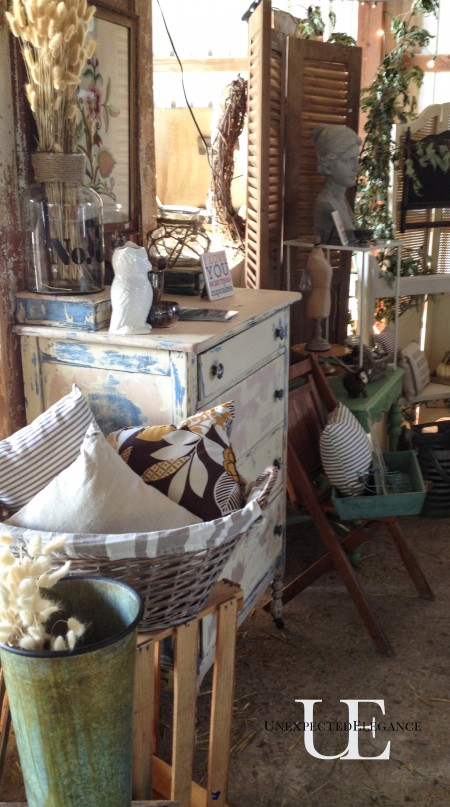 My booth space was a bit more eclectic than normal.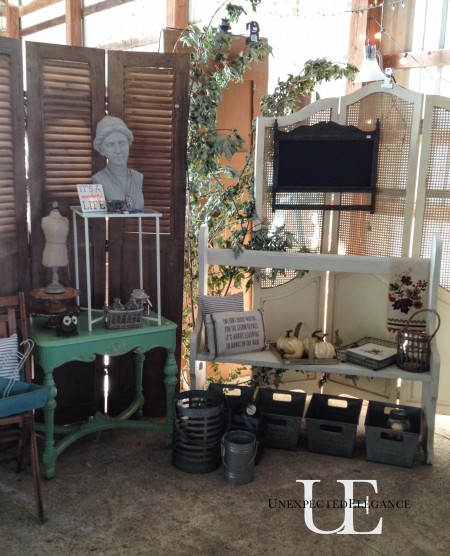 Some people didn't "get" the tree branch skirt but I loved it…which is all that really matters, right!?!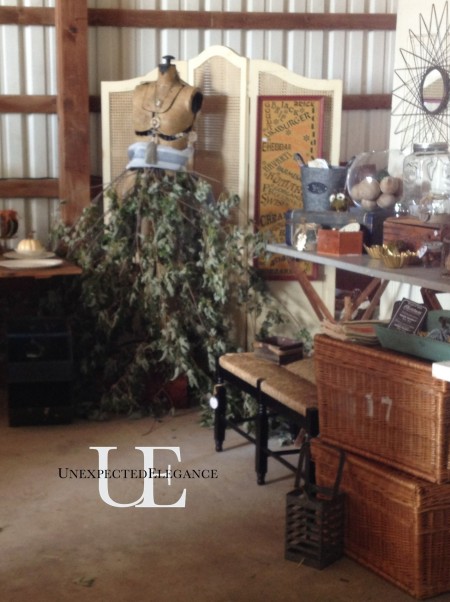 My gold interior cabinet didn't sell so I'm still debating keeping it.  I can't figure out where I would put it!!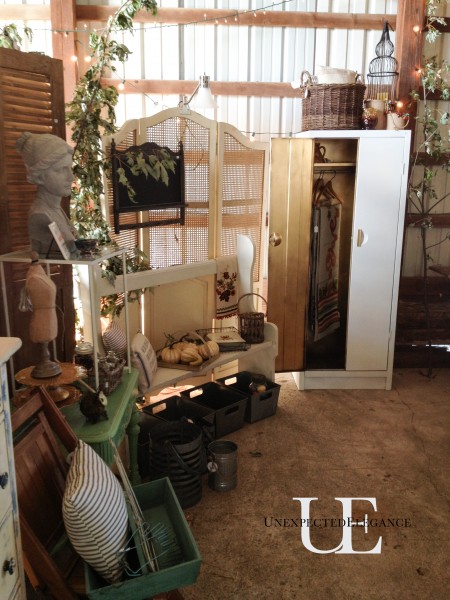 I was able to sneak out of my booth  for a minute to get a few pictures…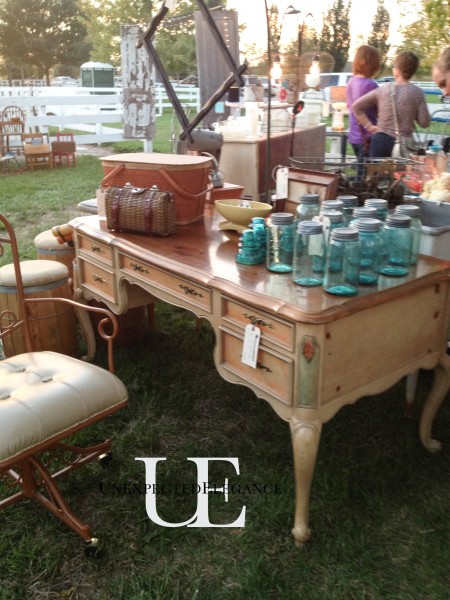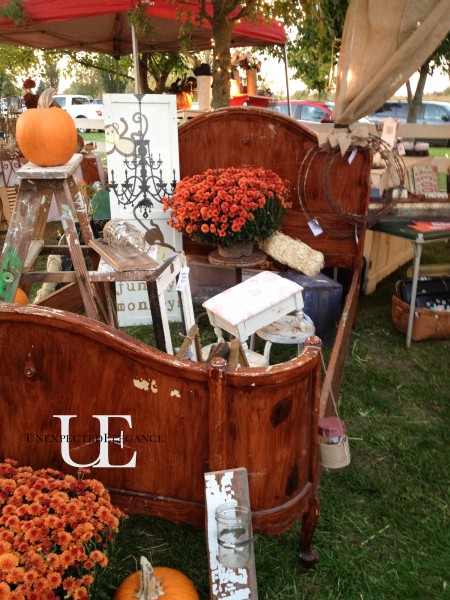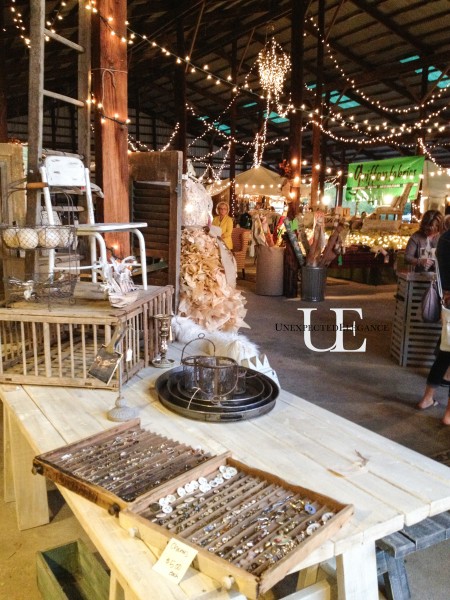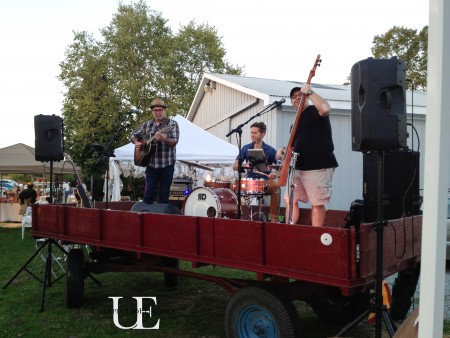 Anyone else have a fun Fall weekend?
~Angela
Follow me on Instragram @Unexpectedelegence