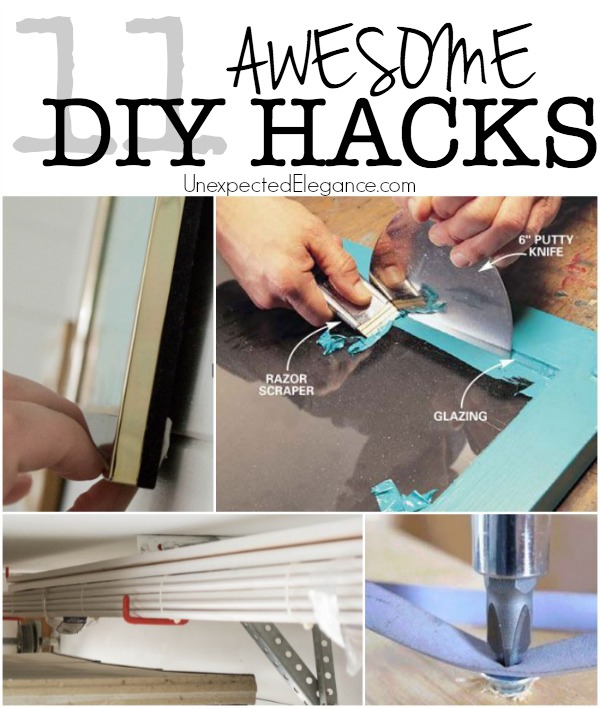 Have you ever had a DIY problem that you knew there had to be a easier way to fix??  Here are 11 ways to make some of those annoying and/or tedious tasks a little easier with these DIY hacks!!
1.  Keep your pictures from ever getting crooked again with this great tip:  using sticky tack!
2.  Use $1 hooks to store really long molding.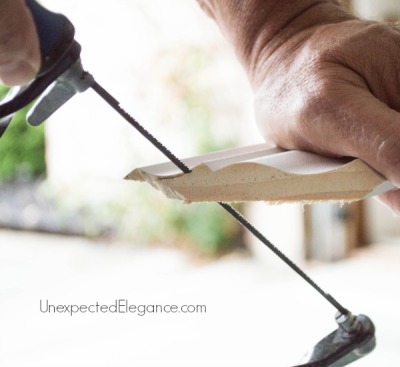 3.  Hang crown molding like a pro with these easy guide and coping method.
4.  Smooth silicone caulk by using a rubbing alcohol.
5.  Remove a nail without a head using vice grips.
6.  Remove paint and glaze off of a glass surface quickly.
7.  Fix a loose screw with a toothpick.
8.  Simple ways to remove a stuck nail.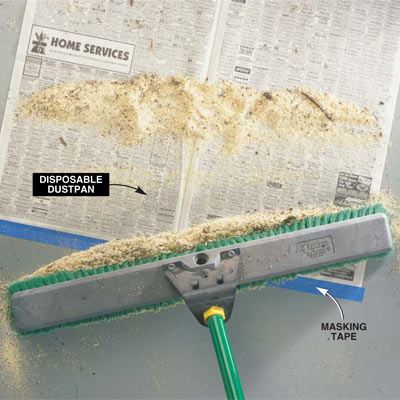 9. Easy way to clean up the sawdust with a disposable "dust pan".
10.  Use a rubber band for stripped screws.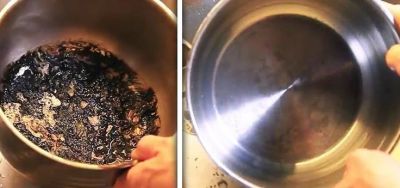 11.  Clean a burnt pot or pan using sugar cubes…who knew!!
Do you have any tricks??  I would love to know your secret! 😉