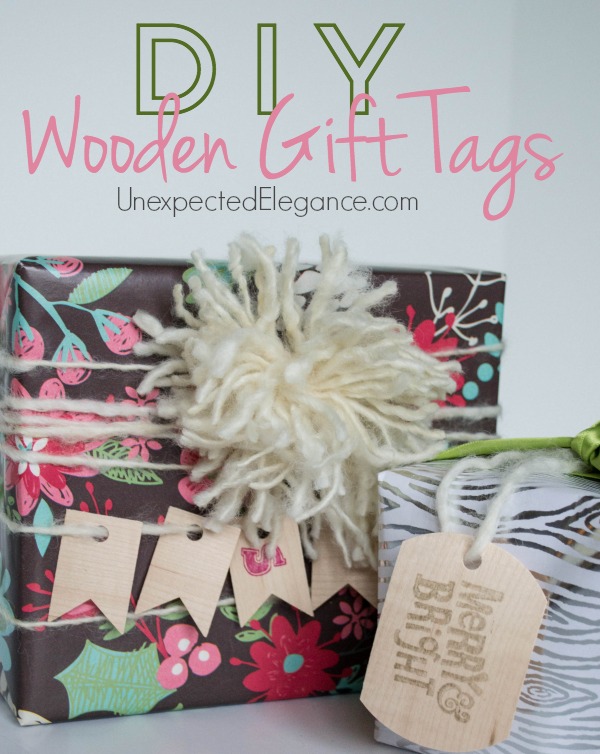 One of my favorite parts of giving a gift is the packaging.  I love to wrap the gift in special paper and add a special touch!!  There's just something extra special about a beautifully packaged present.
A while back I was at the home improvement store and I came across a roll of wood veneer.  I ended up buying it and decided it would make cute wooden gift tags.  These are so simple to make and you can decide on the shape and design.
Supplies:  roll of wood veneer, scrapbooking punch, ink, stamp, and single hole punch.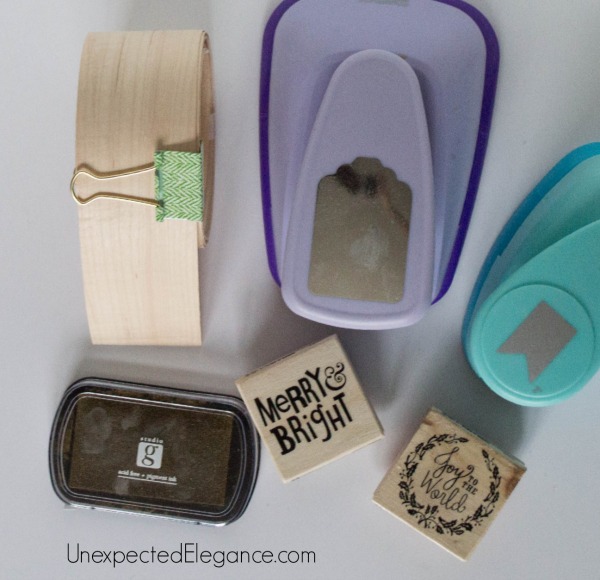 Put the veneer into the punch, just like you would with paper.  It can take quite a bit of pressure to punch it all the way through.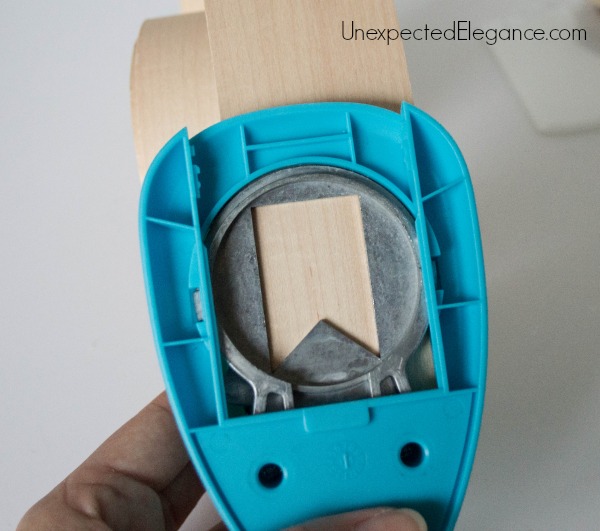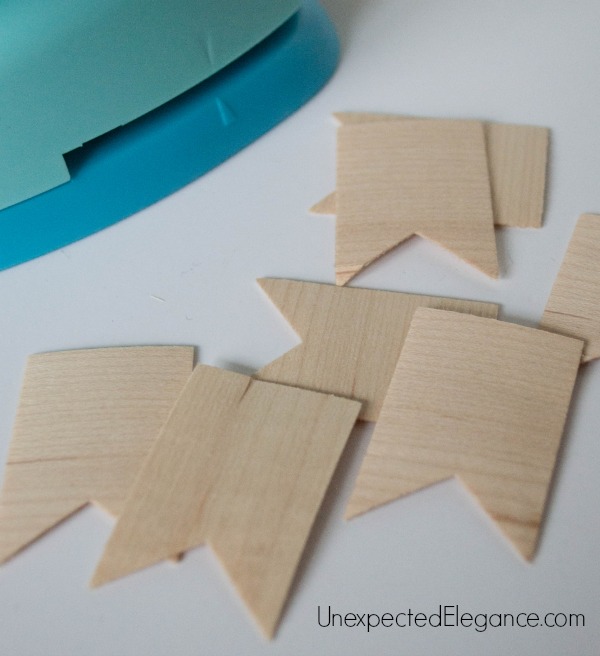 Once the shape is cut, use your choice of stamp and ink color to personalize each tag.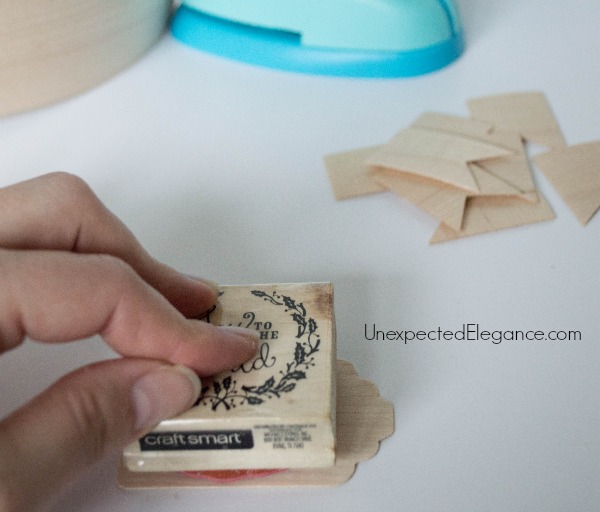 To finish them off, use a single hole punch on one end.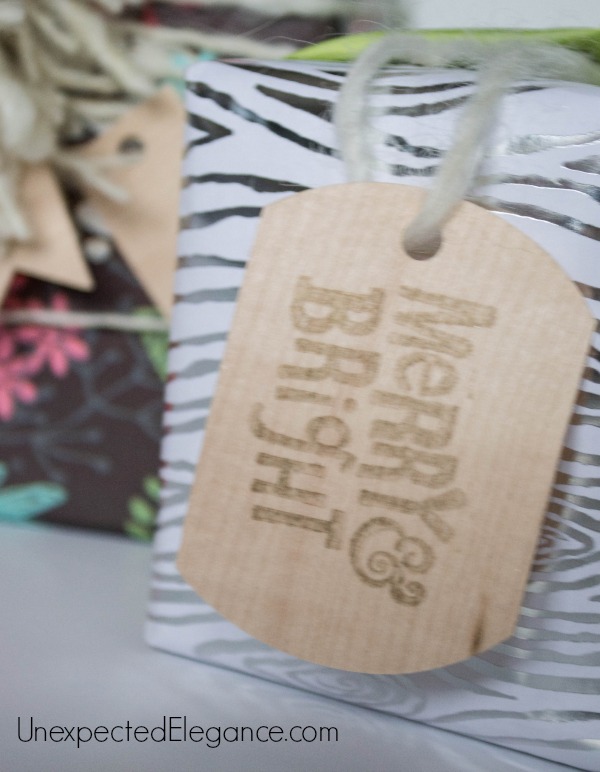 These were a lot of fun to make and I love how they added some character to the gifts.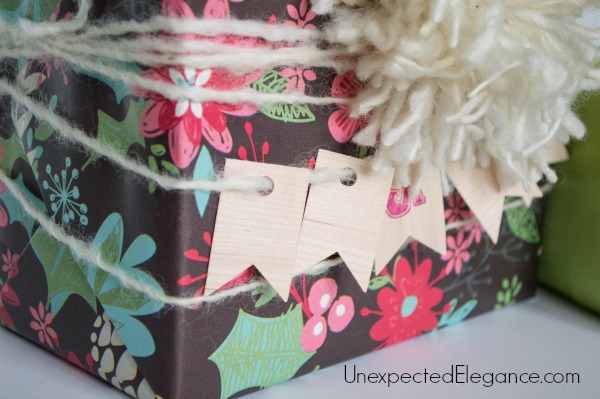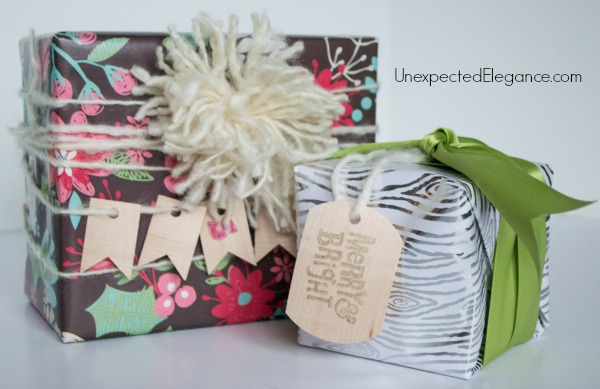 I hope you all have a great Thanksgiving tomorrow!!! 🙂