It's a few days away from Thanksgiving and Christmas decor has EXPLODED in my house!  As you can see my home is in complete disarray.  Boxes are are everywhere, ornaments thrown about haphazardly and items placed on shelves waiting to find a home.  It will probably be like this for another day or so and I'm OK with it (although I do get a little anxiety when I stop to take a good look around).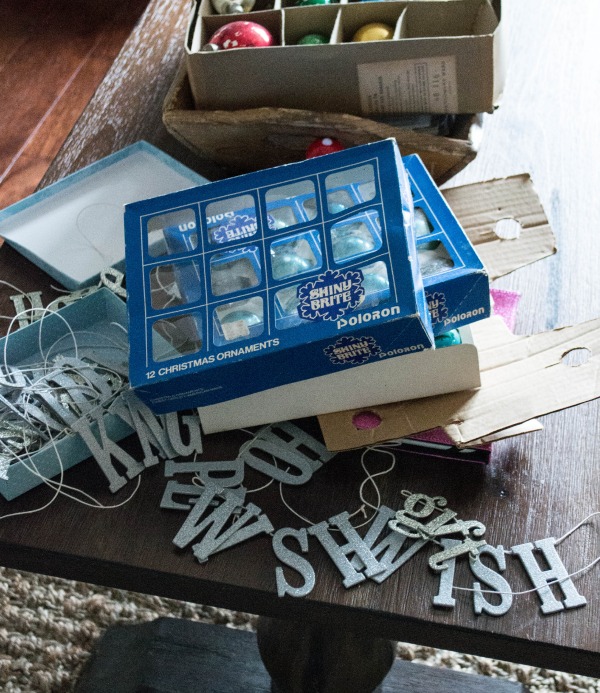 Normally we wait until after Thanksgiving to decorate.  The thing is…I made a decision this year to get all my decorations up and presents bought before Thanksgiving.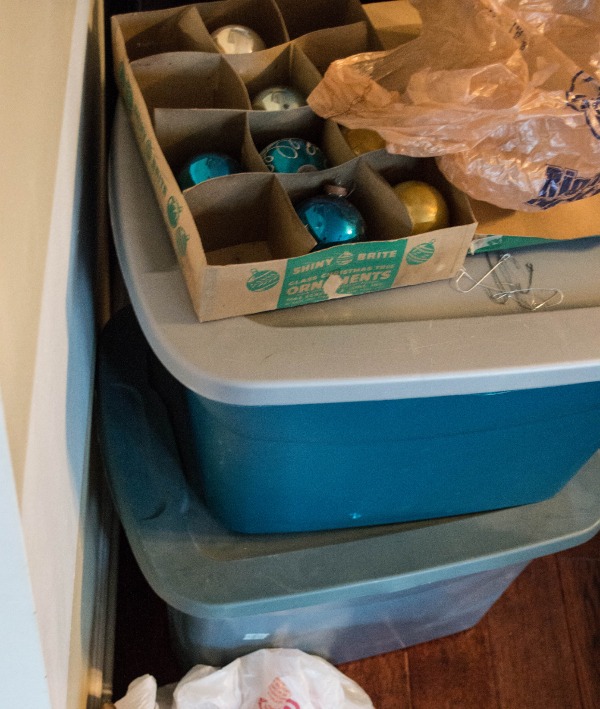 Honestly, I would have done it sooner but didn't have the time.  Some of you completely "get it" but others think "people like me" are CR-A-ZY!  Let me explain to all of you skeptics WHY I feel it's so important to get all this done BEFORE Thanksgiving.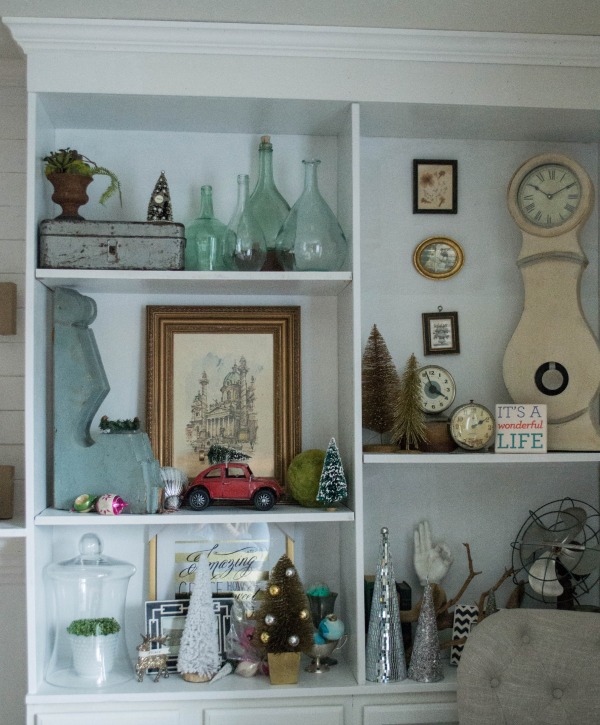 The holidays are busy.  I'm sure we all feel the crunch.  From Thanksgiving to Christmas it's a whirlwind of parties (school and adult), family gatherings, and other holiday festivities.  Our family also likes to dedicate time each day in December for the 25 Days of Giving.
All the extra "stuff" this time of year is great, but it can cause me to feel overwhelmed.  This year I want to make a conscious effort to relax and see things in perspective.  I want to really enjoy my kids.  I want to be able to drop what I'm doing and cook a meal for a sick friend.  I want to SEE the person in the store who is struggling carrying groceries and stop to help.  I ultimately want to have the time to reflect on what this season is TRULY about…the birth of our Savior.
So, if something as simple as planning ahead and having all my decorating done and presents ready will help open up my schedule, I am more than happy to have a few stressful days before the holidays hit.
The decisions we make dictate the schedules we keep. The schedules we keep determine the lives we live. The lives we live determine how we spend our souls. So, this isn't just about finding time. This is about honoring God with the time we have."
― Lysa TerKeurst, The Best Yes: Making Wise Decisions in the Midst of Endless Demands
My hope for all of us is that we don't let ourselves get caught up in how we think everything should look and what our expectations are for how things should happen.   If we allow ourselves some space to enjoy the season and show ourselves and others a little extra grace, then how much more will we enjoy this "MOST WONDERFUL TIME OF THE YEAR"?
What are your expectations for the holidays?  Don't let expectations ruin your here and now!