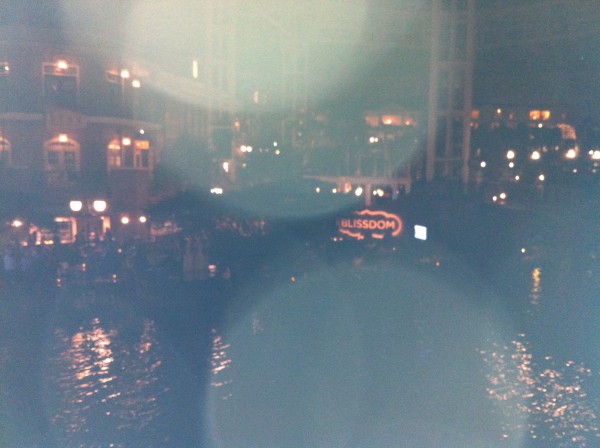 As most of you know, this last weekend I attended my first ever blogging conference.  It was truly a wonderful experience, but a mix of emotions for me.  I don't consider myself a true blogger in the sense that I am a "successful" blogger (according to my own standards).  Upon the conclusion of the weekend, I came home with a new found passion for my blog and my life.
Let me explain…
I originally started my blog as a push from some friends.  I've always had a passion for home design and creating decor on a budget (mostly out of necessity).   Since I started my blog over a year and half ago, I have been constantly comparing myself to the blogs that I read regularly and coming up short.  Not the best way to be encouraged.  DO NOT, I repeat DO NOT compare yourself to others!!!  We are all unique in whatever we do and all at different stages in our journey.  Something I learned this weekend from Jon Acuff (awesome speaker, btw).
So, even before I arrived last Thursday @Blissdom, I had been struggling with wanting to be more personal on my blog.  My original purpose of sharing a factual and more step-by-step blog, has changed.  I want to start sharing myself more.  I want my blog to be a platform for me to express myself in other ways, not just creatively.  I want to be able to share my faith and my struggles.  I've been afraid to change my "voice."  When I thought about changing how I approach this aspect of my life (because my blog is a part of my life), I knew it was pure fear.  I prayed about how to move forward and remembered this scripture:
"For God has not given us a spirit of fear, but of power, and of love, and a sound mind." 2 Timothy 1:7 (KJV)
Another version uses the word "timidity" for "fear" and "discipline" for "sound mind."  When I started truly looking at the words that I've said a thousand times already in my life, I realized just how much they applied to my current situation.  Not only was God telling me to be bold and trust in him, but that through him he will give me a platform to share his word, love on people as he loves on me, and give me the wisdom to navigate this new world he is opening up for me.
How great is it "listen"!!!
I'm not sure how or where this new found knowledge will take me, but I know God has laid it on my heart to be more personable.  My biggest fear is that people will stop reading, but you know I'm OK with that now.  My blog will still be geared toward DIY and home decor because that's what I love.  BUT from now on you will hopefully see my personality and what makes me, me come through.
SO…
Here are some of the other things that happened this weekend, not so heavy. 😉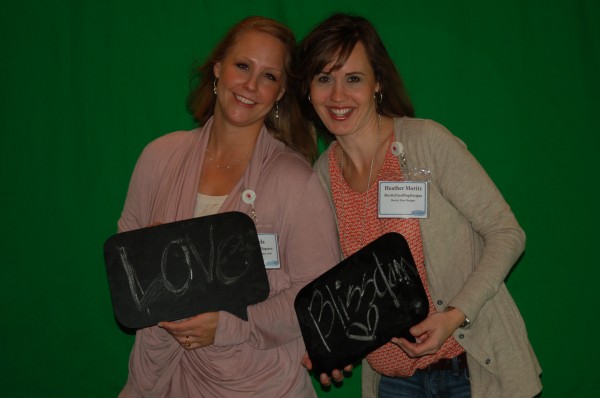 Notice the "wind blown" effect. :)  This is my close friend, Heather.  She was my travel partner for the weekend.
We met some amazing women.  You know how when you meet people for the first time, it can sometimes be awkward?  Well, I can absolutely say that there were lots of authentic and transparent people that I had the privilage of meeting last weekend.  Unfortunately, I didn't get many good shots.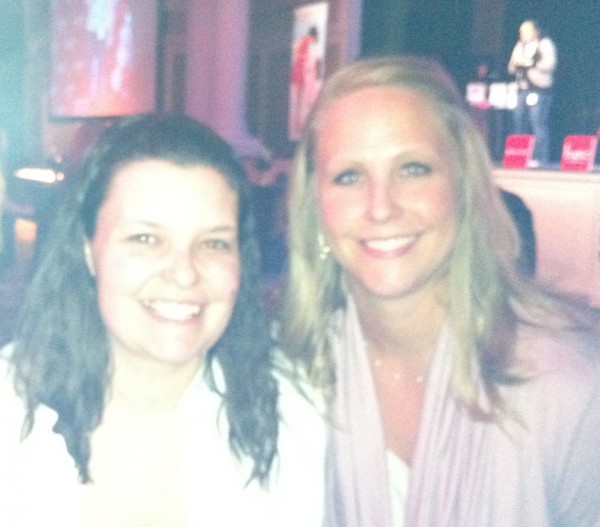 This is Kristi, some of you might know her as Creative Kristi.
The sponsors were incredible.  The amount of swag we received was probably more than we paid for the tickets.  Some of the sponsors even had booths just to pamper us.  This was the Glade suite with make-up artists and places to have your nails done.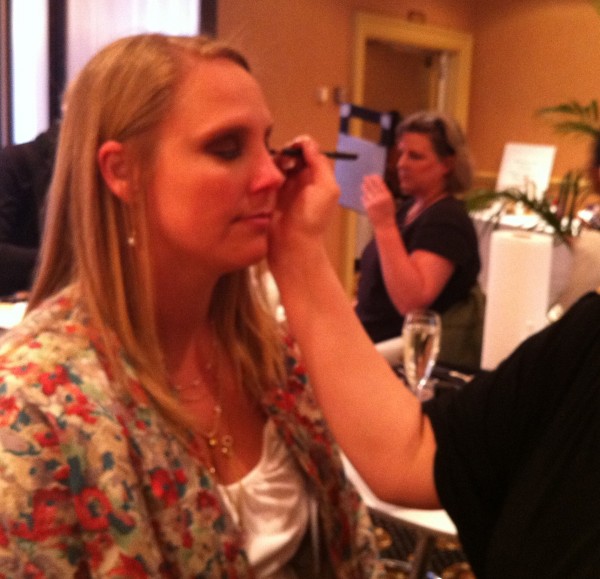 There were concerts throughout the weekend, as well.  Joe Jonas, Rascal Flats and Chris Mann.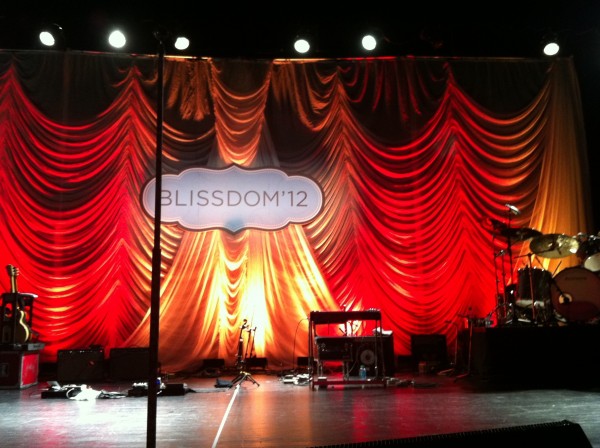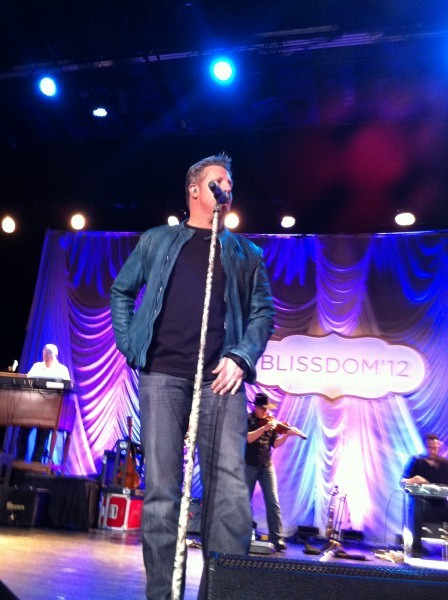 This experience was wonderful and I hope the people I met will become life long friends!
I'd love for to you to check out some of the amazing women and bloggers that I had the pleasure of getting to know this weekend (this is only a small few):
Ruth @ Living Well Spending Less
Edie @LifeInGrace
Patty @ Finding Serendipity
Emily @ Simply Complicated
As members of the blogging community, whether you have a blog or are just a faithful reader, we are each others support system.  A wonderful friend of mine always says, "Blog Friends are Real Friends!"  Now I get it!
Have a blessed rest of the week!
~Angela
*******************************************************************************************************
Google Friend Connect is going away March 1st. Â Join me on Facebook!