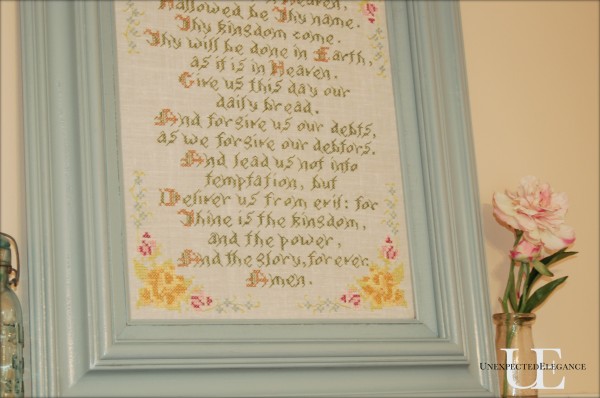 About five years ago, I received a cross stitch sampler of the Lord's Prayer that my mother-in-law made.  She had made it for my husband's great-grandmother many years ago (1978, to be exact), and when his grandmother passed away we inherited it.  It is simple and beautiful.
It came in a small frame and for a few years now I have wanted to find a bigger, heavy frame.  (I forgot before pictures, again!  One of these days I'll the hang of this.) I have a little obsession with frames.  I buy them whenever I find them and have quite a stockpill.  Some people have groceries, I have frames! :)  So yesterday, I decided to go through them and find one that fit the sampler perfectly.
It came with a not-so-attractive floral painting.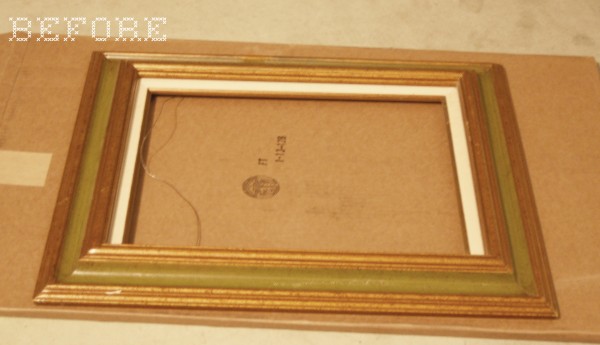 After a few coats of blue, from an "Opps" can of paint…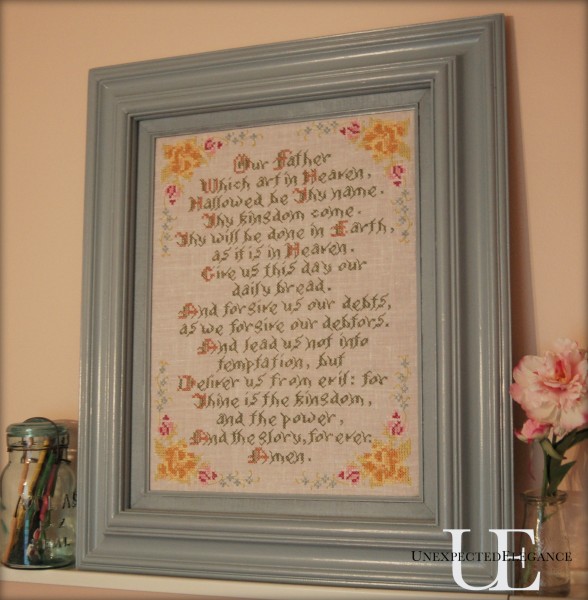 It's PERFECT!  It is going to look great in the girls room.
I am about to start re-working their room and the cross stitch is going to be the inspiration.  Here's a picture of the room a little over a year ago.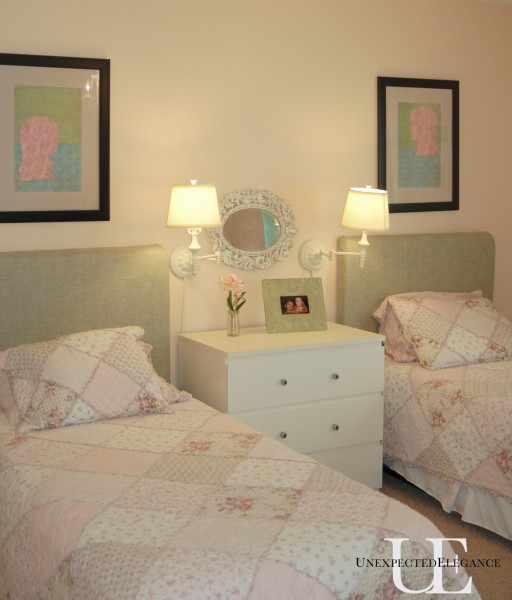 I am keeping the quilts and color palette.
I can't imagine a better place to hang it.  I hope my girl's will remember it as they get older.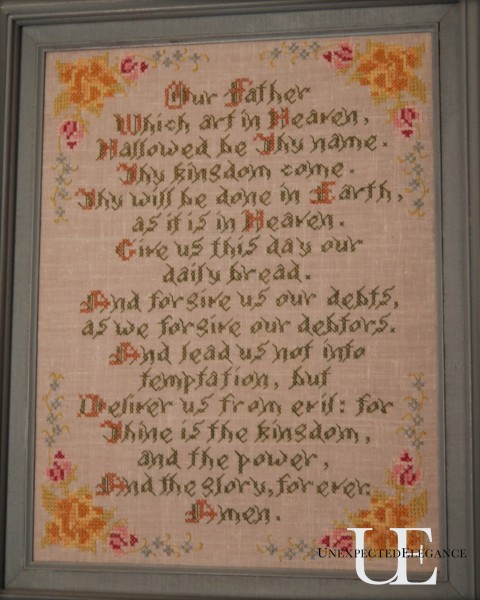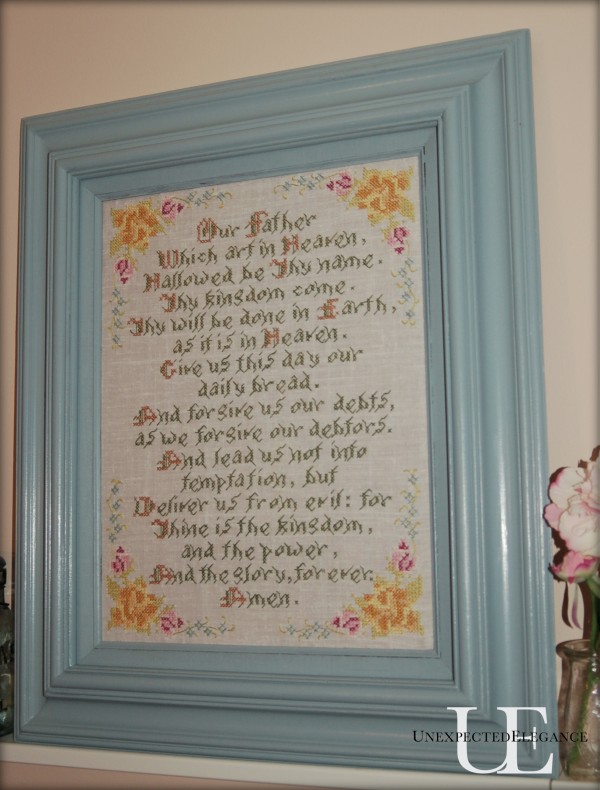 Do you have something sitting in a closet or attic that you inherited but really want to display in your home?
Have a great weekend!
~Angela