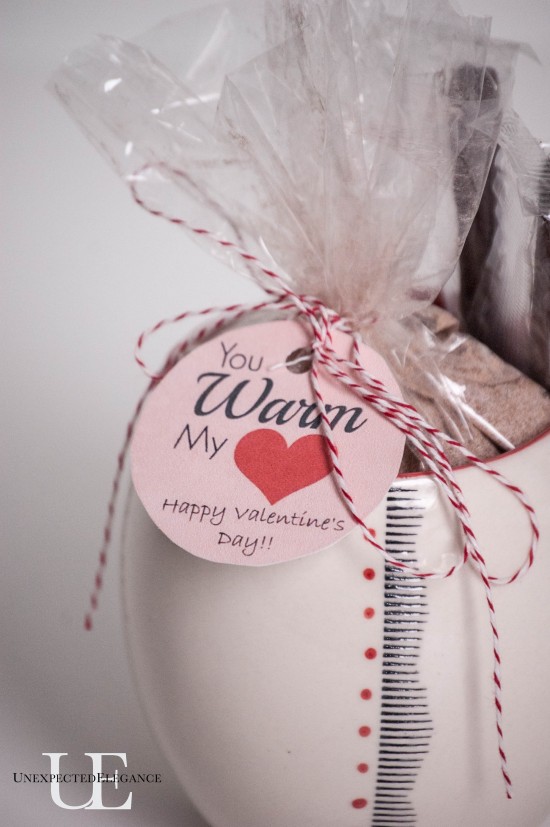 Valentine's Day is right around the corner and I love to hand out small gifts to friends and my daughters teachers.    It can be hard to find "adult" versions of Valentine gifts, so I decided to make my own.  Feel free to print the labels and if you'd like to make homemade hot cocoa mix, I added my recipe to the bottom of this post.
To DOWNLOAD tags for free, click on the image below or HERE.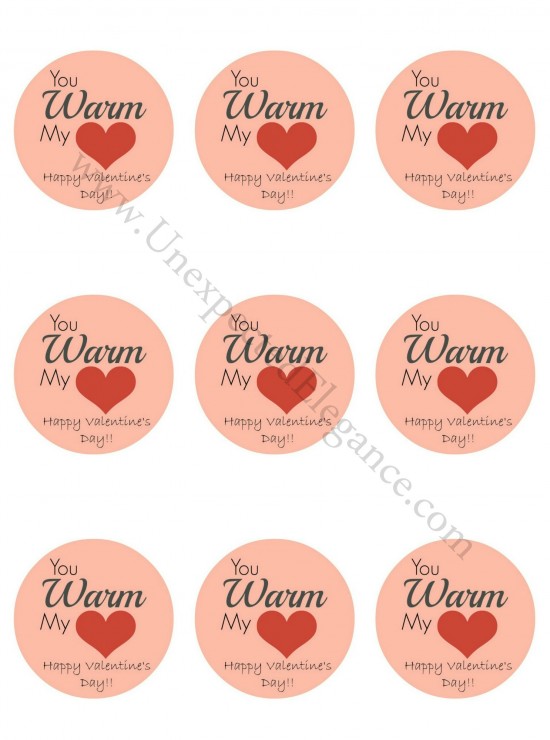 The tags can be used in two different ways. 1.  As a hanging tag.  2.  As a mason jar lid topper.
For option 1, I bought a few cute mugs and filled cellophane bags with the mix.  It's a little easier to just fill the bag a little bit, put it in the mug, then finish filling.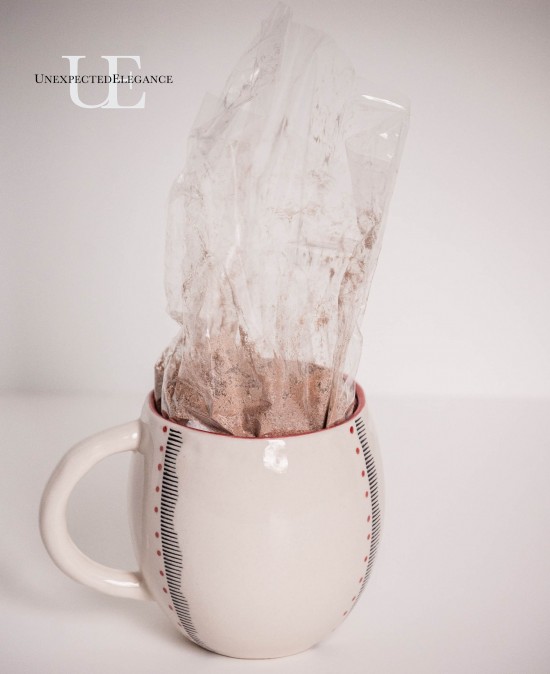 I tied the bag with some bakers twine, added a few chocolate covered peppermints and the tag.  I wrote the directions for the hot chocolate on the back of the tag.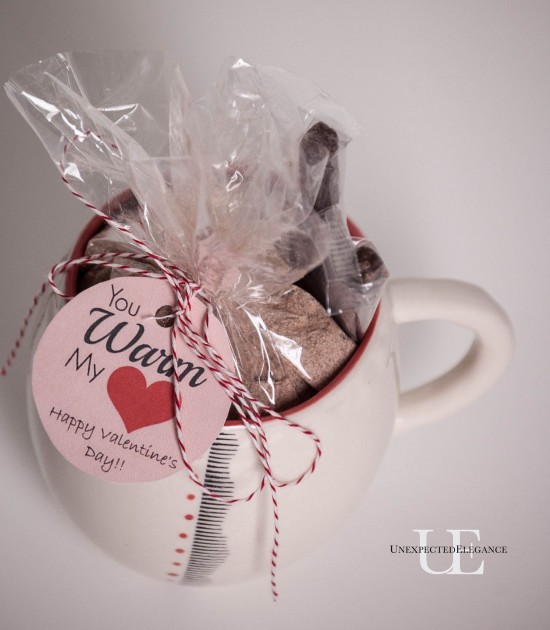 Option 2 was to use it on top of a mason jar.  I filled the jar with mix, then cut out the tag slightly bigger. The pink circle fits perfectly so you need it a tad bigger so it stay in place.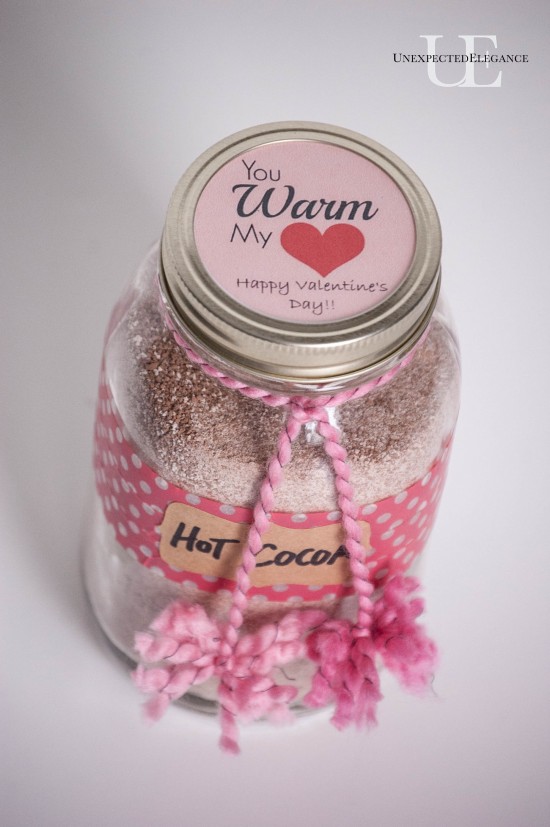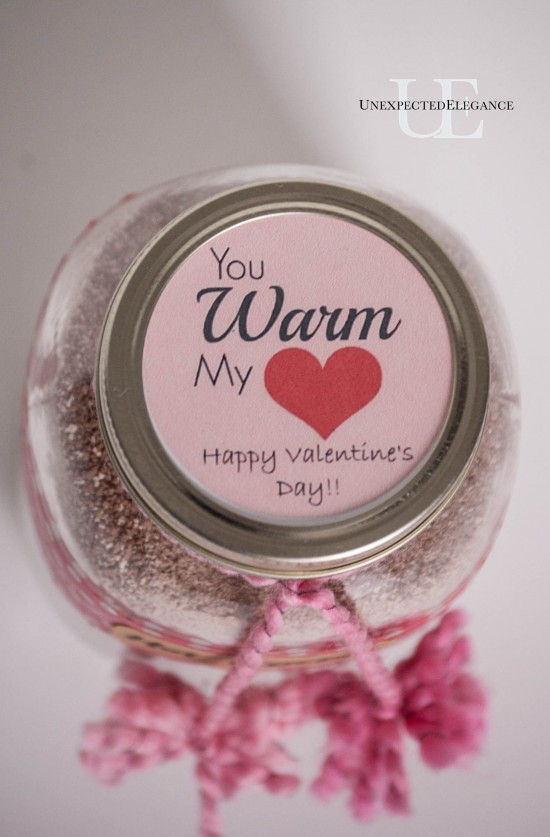 I happen to find a smooth jar at Micheal's, so I was able to add some washi tape around the center to give it some more color.
It also made a great area to write out the directions. 🙂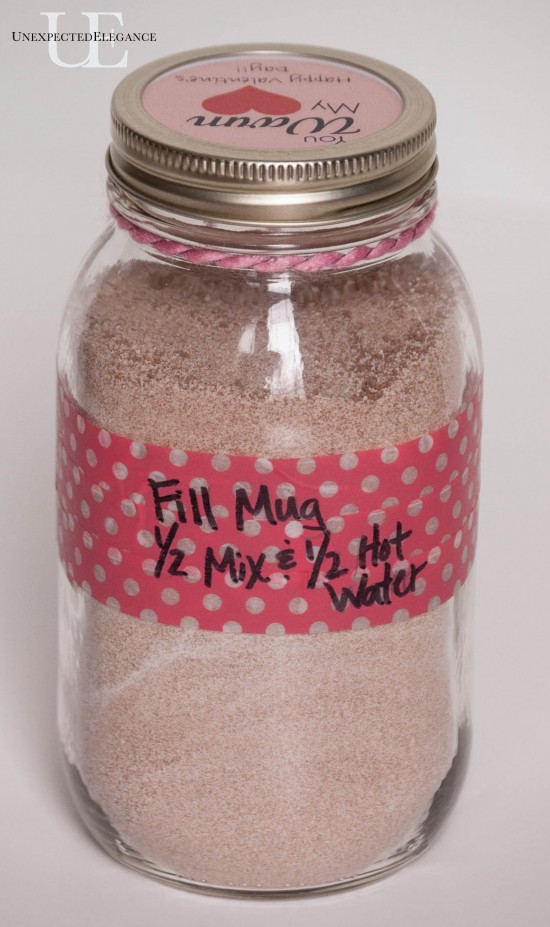 The hot chocolate mix is very simple and tastes GREAT!  I got the recipe from my sister-in-law, but there are a ton of great ones out there.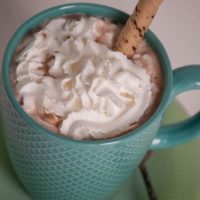 Homemade Hot Chocolate
Ingredients
4

cups

powdered milk

21.8

oz

container of Nesquick

16

oz.

vanilla powdered coffee creamer
Instructions
Mix all the ingredients together . Make sure they are mixed well. A trick is to put it in a food processor!

Fill a mug with ½ of mix and ½ hot water.

Top with whipped cream.
Some versions of this mix included powdered sugar, but we add candy and other goodies to ours so I leave out the extra sugar.  Remember our hot cocoa bar!?!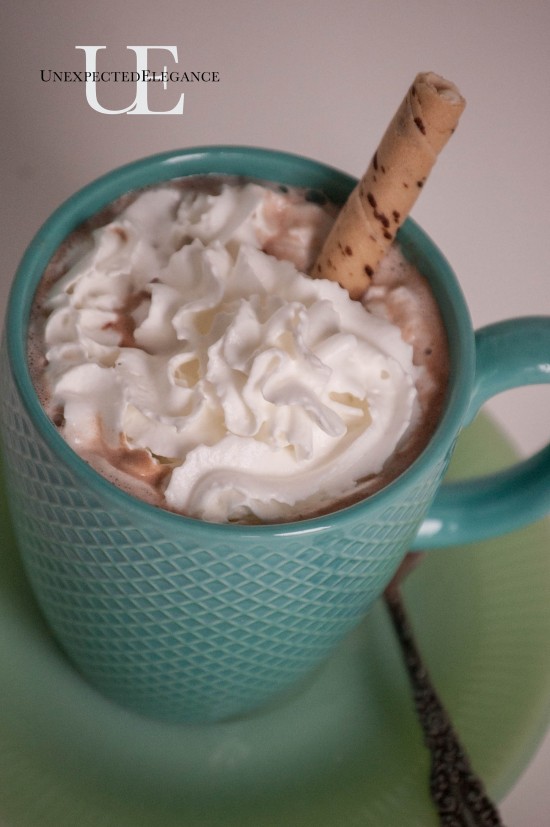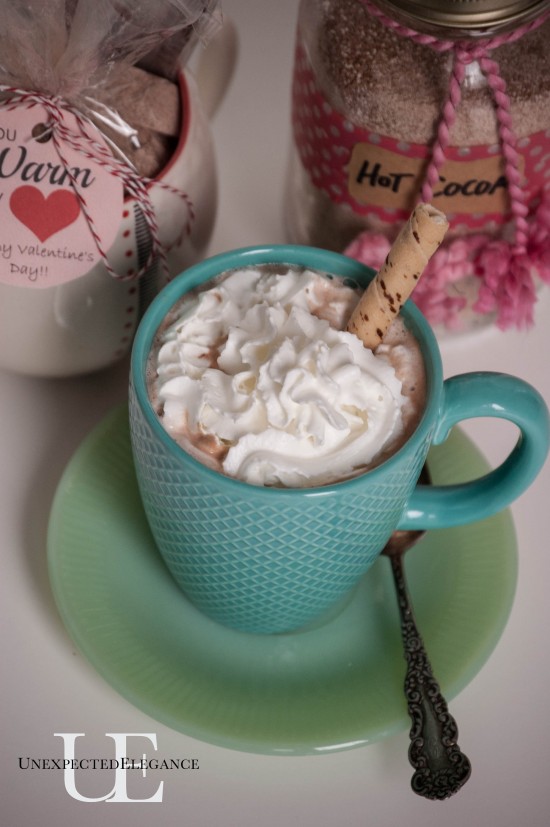 I hope you have someone in your life to share this with!!