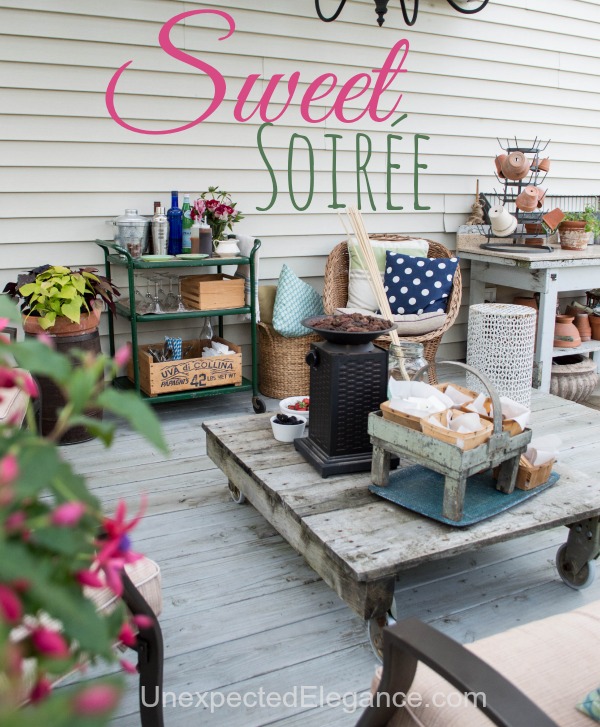 This time of year is my absolute FAVORITE!!! I love how the weather is warm during the day but gets just a little chill at night. It's perfect for evenings spent outside. As I've mentioned in the past, during the "summer months" (once the kids are out of school) my neighbors and I have bi-weekly cocktails on each other's decks. To kick things off this year, I hosted our first one of the season this week. I'm a bit of a dork when it comes to parties and I always like to have some sort of theme… this time my "theme" was CHOCOLATE, CARAMEL, and all things SWEET! 😉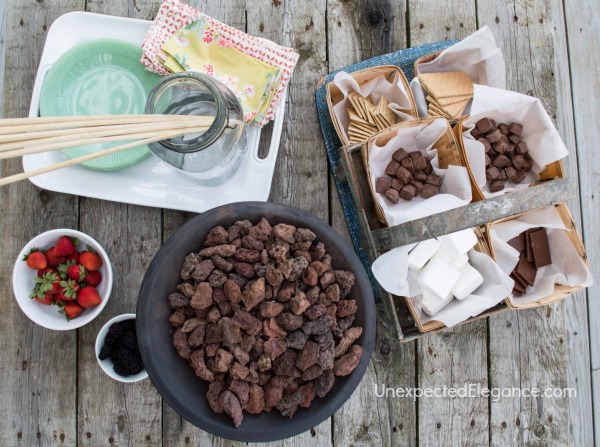 I took a few pictures of the space before everyone arrived, while there was still a little bit of natural light outside.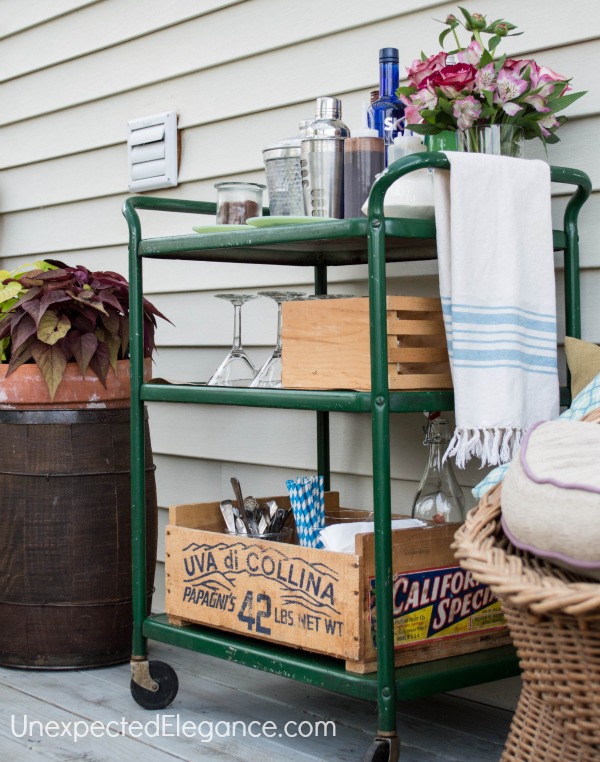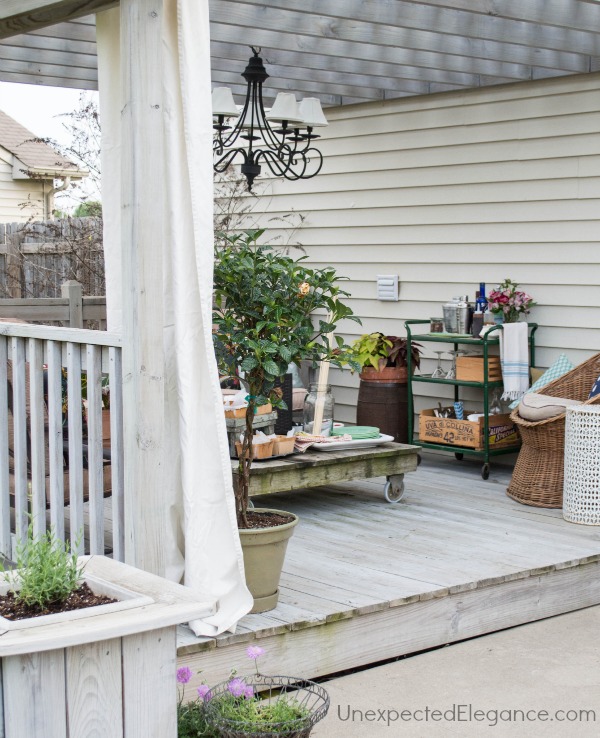 I set up a cocktail station on an old rolling cart, so drinks were within reaching distance.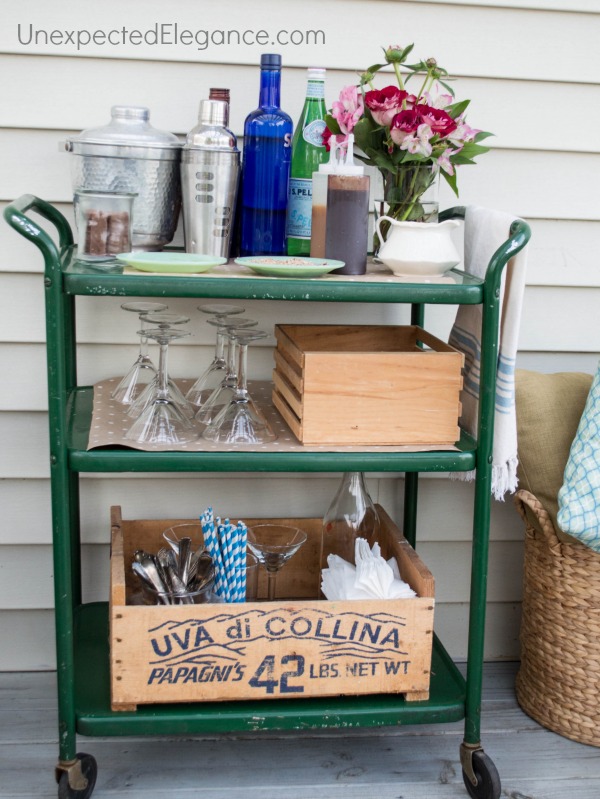 Lots of colorful pillows and plants were all the decor this space needed!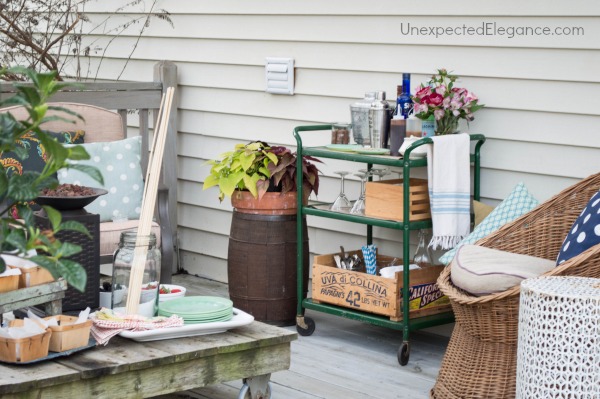 If you are human than you probably love chocolate…who doesn't, right!? I'll be honest I'm not a huge fan of it by itself, but throw in some caramel and I'm in heaven. SO my candy of choice was TWIX®. I even came up with a cocktail specifically for the party!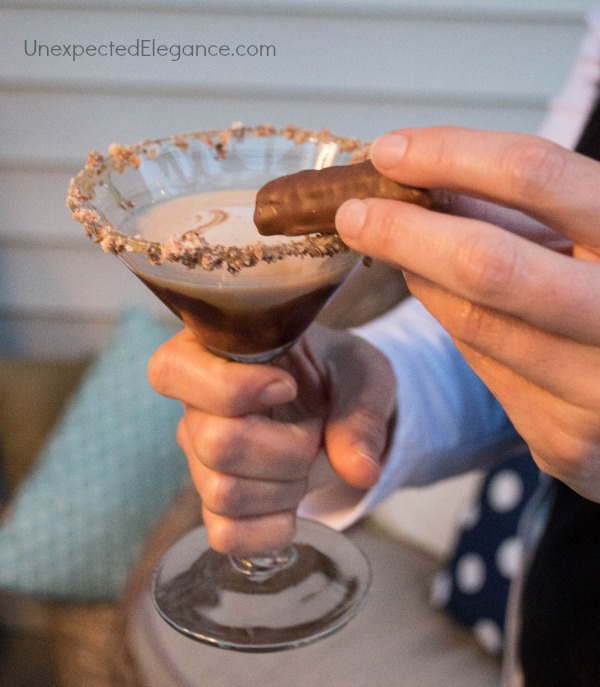 The food could not have been easier. I just had an S'Mores Bar with different types of candy (TWIX® Bites, MILKY WAY® Bites, and plain chocolate), marshmallows, and crackers (Graham and saltine).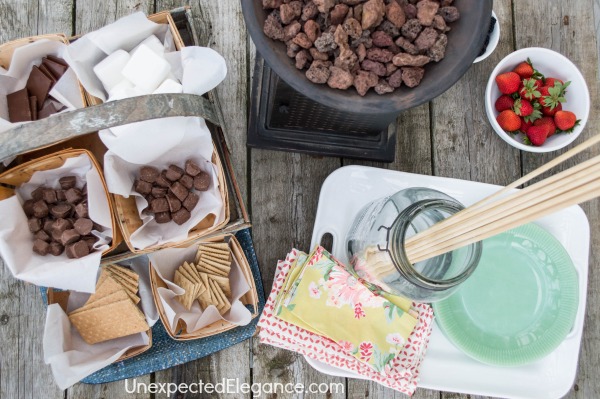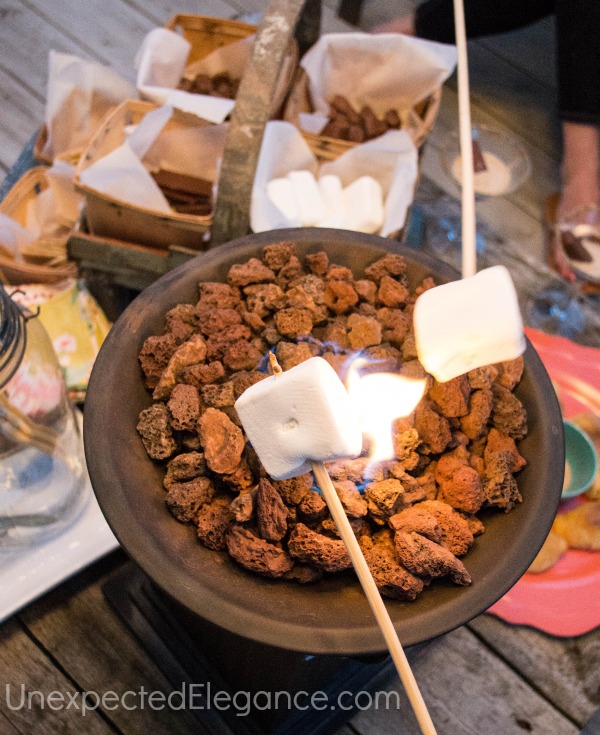 I also made some TWIX Roll-ups before the party that was easy to heat up on a skewer and threw in some fruit for good measure! 😉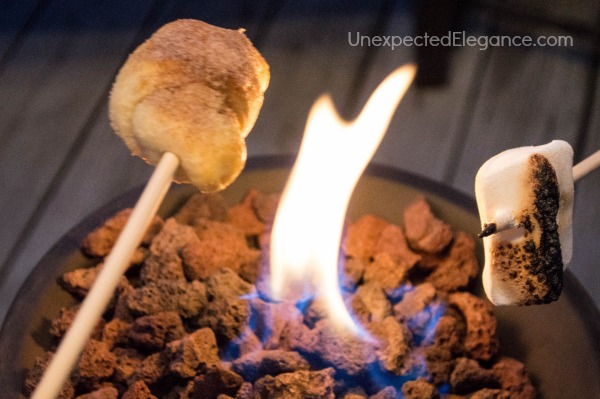 We enjoyed an evening of girl-time, catching up, and therapeutic laughter! These type of evenings are the best medicine.
Here are the recipes from the party: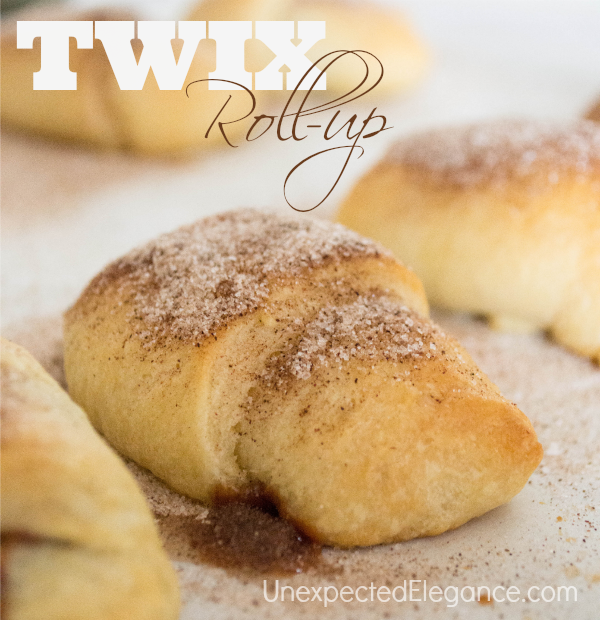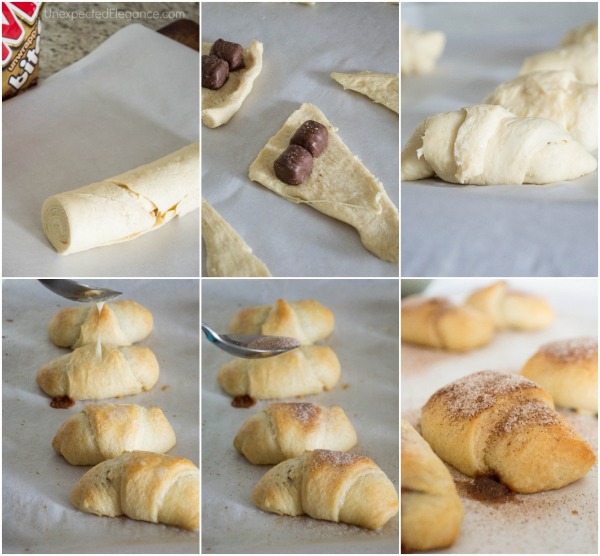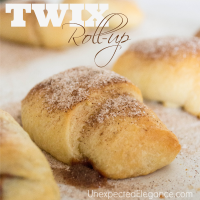 TWIX Roll-up
Ingredients
1

can

crescent rolls

1

bag

TWIX® Bites

butter

cinnamon

sugar
Instructions
Open the can of rolls and separate out on a greased or lined cookie sheet.

Place two TWIX® Bites on the widest part of the dough and roll up to form a crescent roll.

Bake according to package instructions.

While they are baking, melt about 1 tbs. of butter and mix together cinnamon and sugar. For the cinnamon sugar mixture you want 1 part cinnamon and 2 parts sugar. (i.e. 1 tbs. cinnamon and 2 tbs. of sugar)

When the crescents are finished baking and still hot, drizzle with butter and cinnamon sugar mixture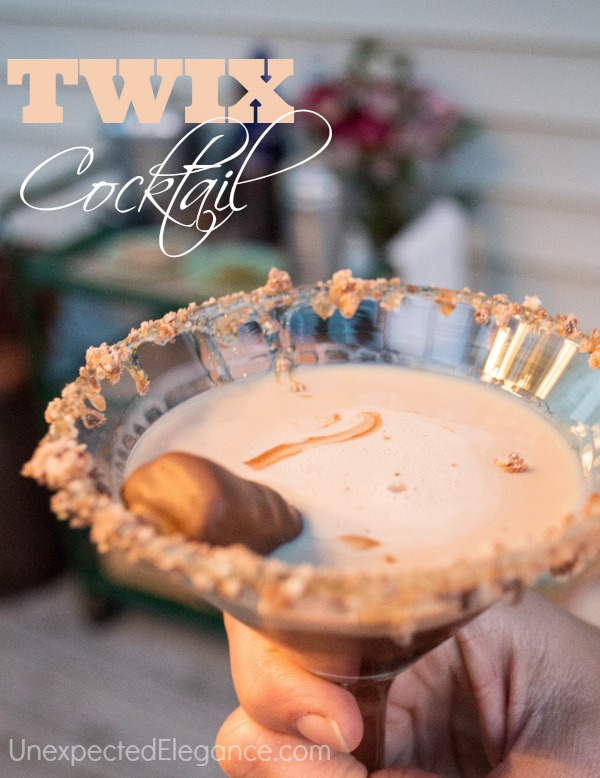 This cocktail is DELICIOUS! To make it you need crushed TWIX® Bites, caramel syrup, chocolate syrup, vodka, and Irish cream liqueur with caramel flavor
Line the rim of the glass with the crushed TWIX® Bites by dipping the glass in a shallow pool of caramel then the candy. Swirl the inside of the glass with caramel and chocolate syrup, then mix 1 oz of the Caramel Irish cream liqueur and 1/2 oz of vodka. Strain and pour over a prepared glass. Garnish with a TWIX® stick.
How do you enjoy spending your spring/summer evenings?