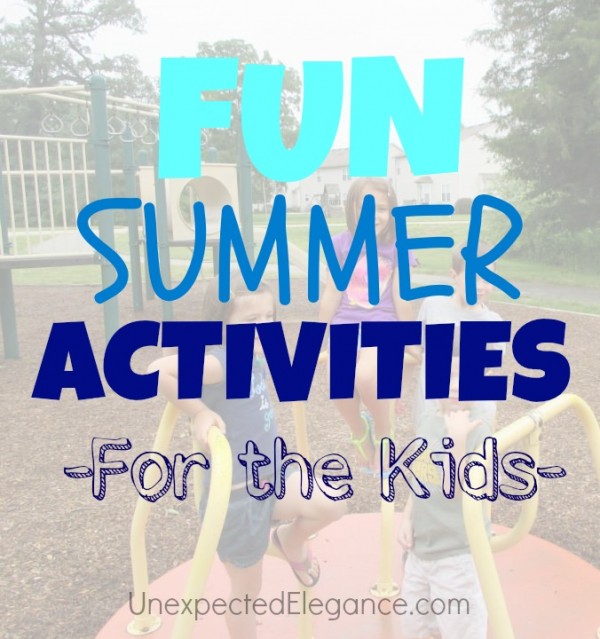 Summer is coming!!  My kiddos only have a little over a week left and then they will be on summer break for the next two months.  I have a little bit of mixed emotions about the whole thing.  Don't get me wrong I love having them home and I love having those lazy days more often than any other time of year…BUT what I don't like is keeping them busy/entertained.  I have to admit my girls do a really good job of playing together, but like most kids in this "age of technology," they enjoy sitting in front of a screen.  When the weather is nice it's so much easier to send them outside and play.
I am especially grateful that we live in a neighborhood surrounded by other kids their age.  It's almost a guarantee, that on any given day, they can walk out the front door and find SOMEONE to play with.  To make the situation even better, the adults are friends too.  We often take the kids to a local park or our neighborhood swimming pool for the day.
If you are looking for some inexpensive and fun things for the kids to do this summer, I have put together a list of some great summer activities for the kids.  Most of these can be done with a group or as little as two kids.  If you don't live in a neighborhood, have you considered getting a group together for the summer?  You could set up a summer calendar  for the group. Given everyone won't probably be available every week, if you have 4 or more families in the "co-op" there is sure to be a few who could meet.
Set up a Sprinkler in someone's front yard
Plan a time to meet at the neighborhood pool (if your neighborhood has one).
Have a bubble blowing contest.
Anything that involves WATER!
On those days that you are home and you hear the words "I'm BORED" be sure to have this handy!! 😉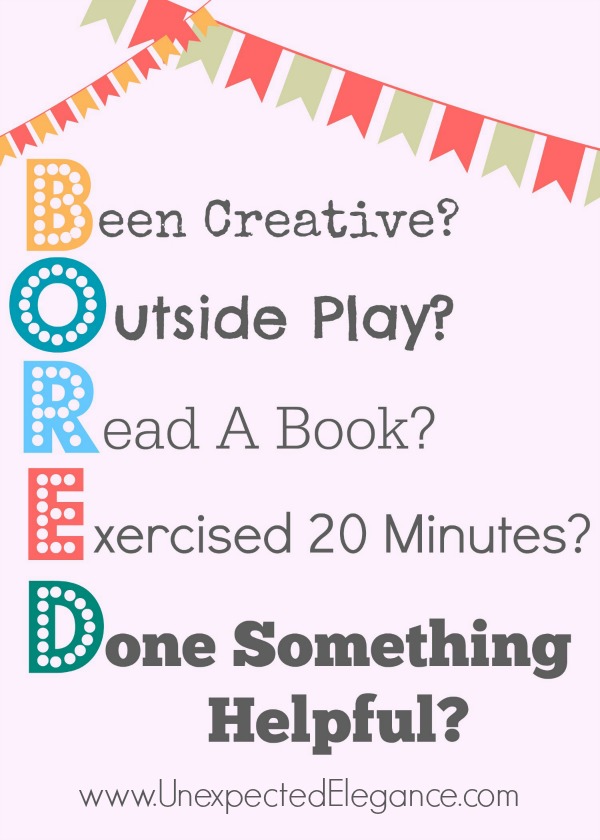 What are your favorite summer activities?