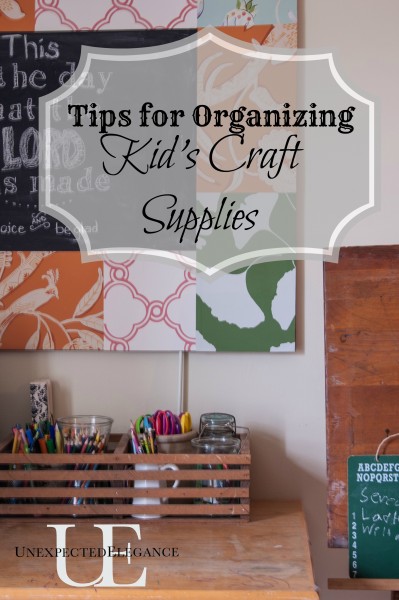 Sometimes I post room reveals and then forget about them.  Well, today I thought I would show you an update of a room and how it's functioning for our family.  Do you remember when I re-did the loft? (Find it here.)
I experimented with this room, in the form of storage…I generally like clutter out of view, but that isn't always practical with kids.  I thought if I could organize all their craft supplies where it was super easy for them to see they would:
a.)  Use them more
b.)  Keep them organized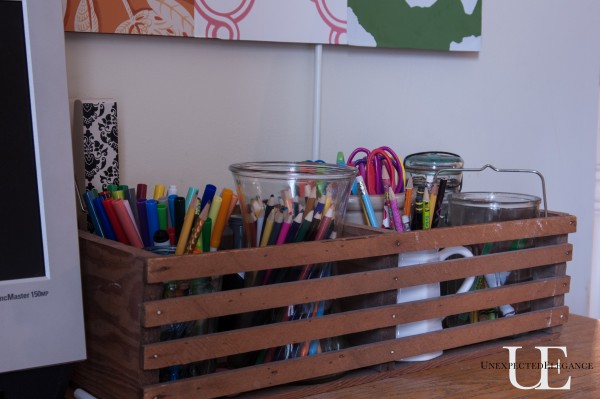 This experiment was a HUGE success!
I organized all supplies by type: markers, colored pencils, crayons, scissors, etc.  Then, I put them all within a larger container.  I think the key to making this work is the larger container!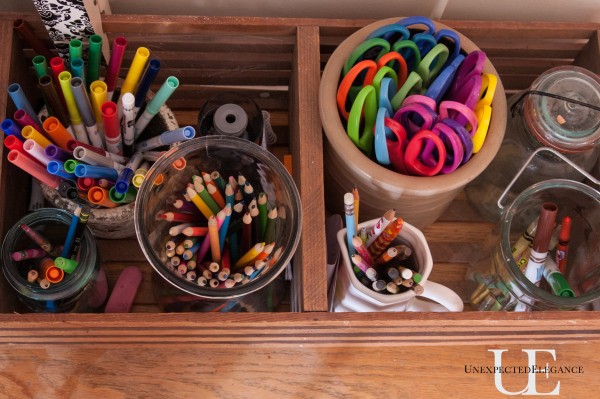 The girl's still carry markers or pencils out of the loft, but when I tell them to pick them up, they put them back where they belong without any problem.  (Did I mention I have a recently turned 5 year old, and there's no whining involved!?)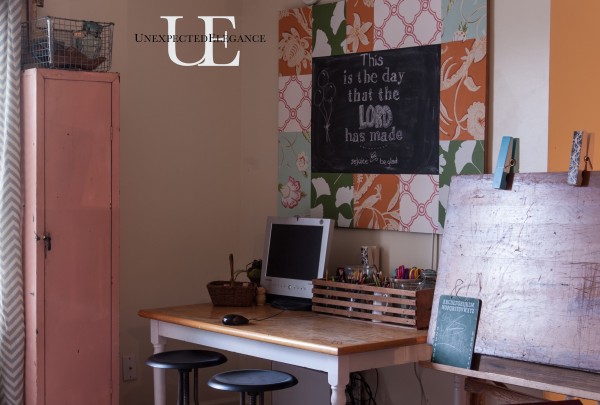 This is the first room you see when you walk up the stairs, and it generally looks like this:
(or worse!)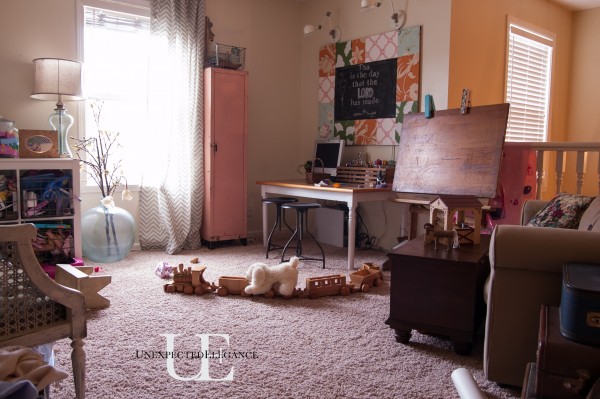 BUT, since we have been using the system for their supplies, it's been much cleaner!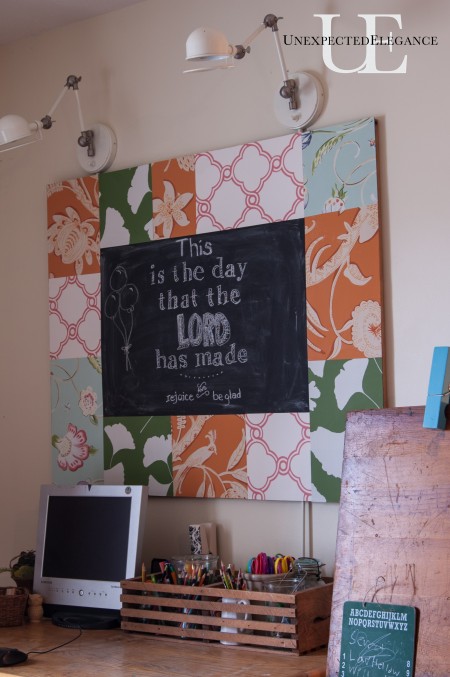 I also love that I can change out the chalkboard with different quotes or sayings.  I design what I want in Picasa, print it on an overhead clear sheet, then use my projector to transfer it.
************
I also made a version for you!  Click on the image below to go to the printable version.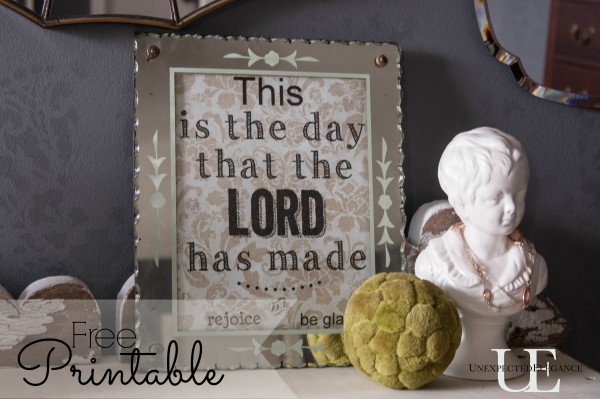 I just printed it on craft paper, so use your creativity and have fun!
~Angela